...And she has plenty to say.
Rarely heard from, Soon-Yi Previn is now stirring up quite the story in New York magazine and on the Vulture website. Interviewed by longtime friend of Woody Allen (Daphne Merkin), the piece delves into topics that are far from your everyday family affair.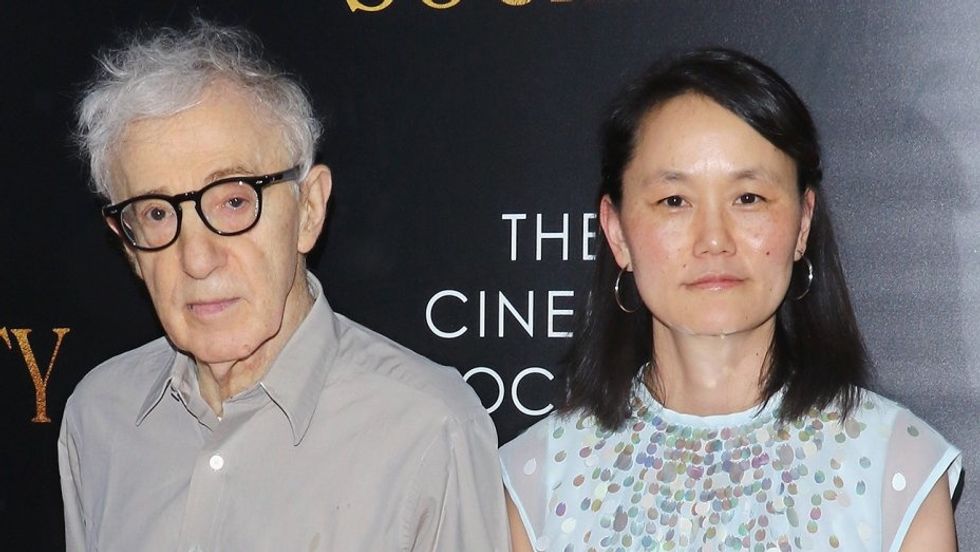 Woody Allen and Soon-Yi Previnhttps://www.hollywoodreporter.com
The lengthy article highlights Previn's rocky relationship with her adoptive mother, Mia Farrow to the #MeToo movement to allegations against Allen from his daughter Dylan Farrow, and other difficult topics. Perhaps this is why Previn has remained silent so long.

The piece is entitled "Introducing Soon-Yi Previn." While we've heard her name for years – she has been married to Allen (35 years her senior) for 20 – most people don't know much about her, hence the "introduction." What we do know is considered by many to be controversial, as Farrow and Allen used to be a couple, with Allen in what can be described as a "father figure" role to Previn. (He is not her adoptive father, but was Farrow's partner when Previn was a child).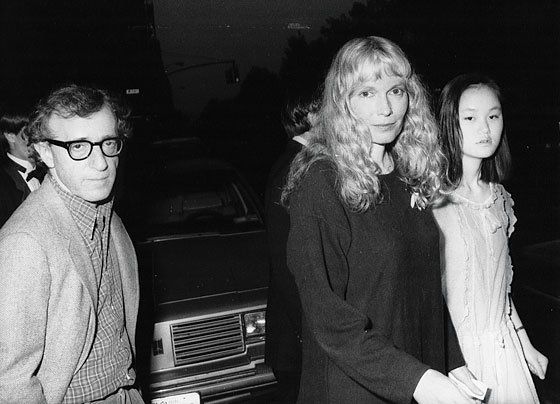 Allen, Mia Farrow, and Previn images.nymag.com
With so much to dig into and discuss with Merkin, Previn lays it all on the table. In essence, she gets into her (what she considers terrible) relationship with Farrow, describing an abusive (both mentally and physically) upbringing and less-than-maternal behavior brought forth by Farrow. Other children in the family recall a far different, and much happier upbringing. "None of us ever witnessed anything other than compassionate treatment in our home," a statement from seven of Farrow's children.

Then there's the allegations from Dylan Farrow, that Allen (her adoptive father) molested her at age seven. Previn suggests Farrow is using the height of the #MeToo movement to dredge up these decades' old allegations, designed to further drag Allen's name through the mud as actors pull out of productions and apologize for ever having worked with him in the first place.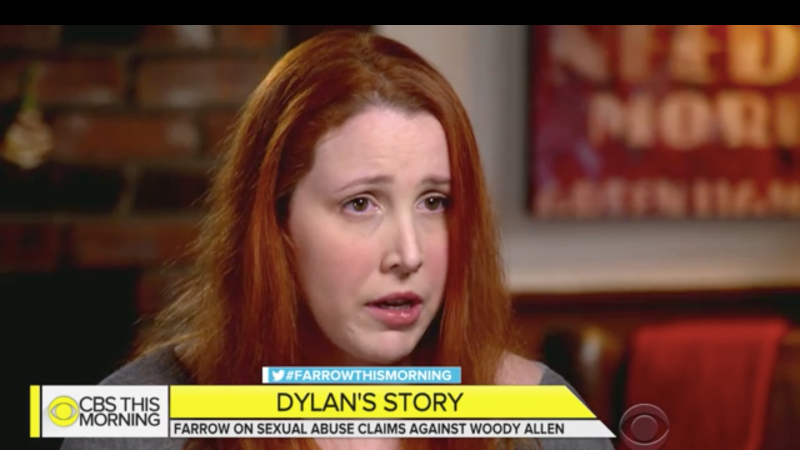 Dylan Farrow i.kinja-img.com
Previn told the magazine, "What's happened to Woody is so upsetting, so unjust. Mia has taken advantage of the #MeToo movement and paraded Dylan as a victim. And a whole new generation is hearing about it when they shouldn't."

Brother Ronan Farrow, a journalist who helped bring the Harvey Weinstein scandal to light via his work in The New Yorker, stands by his sister Dylan and called the New York magazine piece a "hit job." "Survivors of abuse deserve better," he said. And as per USA Today, "Dylan Farrow, who says she was contacted by New York magazine, criticized the report for 'multiple obvious falsehoods.'"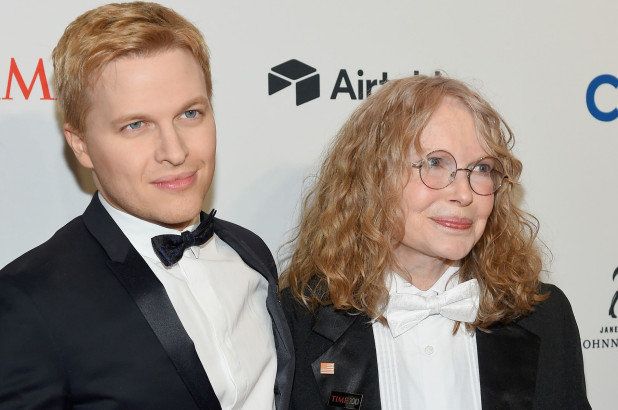 Ronan and Mia Farrow nyppagesix.files.wordpress.com
Previn gets into her relationship with Allen, calling it "magnetic," and that he pursued her, not the other way around. After finding nude Polaroids of Previn in the early '90s shot by Allen, Farrow (who was still with Allen at the time) discovered their affair and spread the news like wildfire. Previn claims she "regrets" the way Farrow found out and it was "a huge betrayal on both our parts (Previn and Allen's), a terrible thing to do, a terrible shock to inflict on her."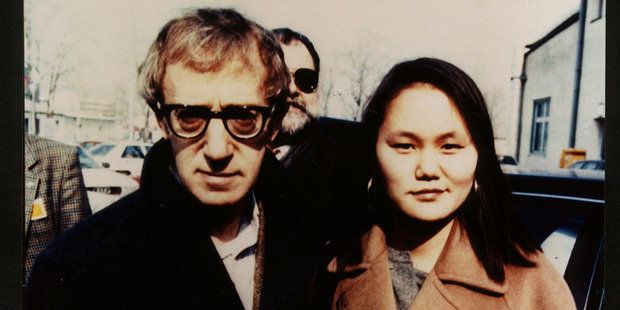 Allen and Previn 1.bp.blogspot.com
Along with the details this New York magazine piece delivers, much of the shock lies in the reporting itself. A close friend of Allen writing the story, for some, makes it skewed from the start. Ronan Farrow wrote, "As a journalist, I'm shocked by the lack of care for the facts, the refusal to include eyewitness testimony that would contradict falsehoods in this piece, and the failure to print my sister's responses."

The magazine defended the story and its writer. Magazine spokesperson Lauren Starke explained, "Soon-Yi Previn is telling her story for the first time, and we hope people will withhold judgment until they have read the feature. Daphne Merkin's relationship to Woody Allen is disclosed and is a part of the story, as is Soon-Yi's reason for speaking out now. I would add that Daphne approached Soon-Yi about doing this piece, not vice-versa. We reached out to both Mia and Dylan Farrow for comment; Dylan chose to speak through her representative. The story is transparent about being told from Soon-Yi's point of view."
If you're interested in more of Previn's point of view, you can read the piece on Vulture. As Merkin sums up, "I find myself wondering whether Soon-Yi's voice — having finally been heard — will be listened to, much less change anyone's opinion. It's a gamble she's taken by speaking out, but then again, she's never been one to play it safe."
---
Melissa A. Kay is a New York-based writer, editor, and content strategist. Follow her work on Popdust as well as sites including TopDust, Chase Bank, P&G, Understood.org, The Richest, GearBrain, The Journiest, Bella, TrueSelf, Better Homes & Gardens, AMC Daycare, and more.
---
POP⚡DUST | Read More...
Justin Bieber and Hailey Baldwin are Married