CULTURE
From "Catch and Kill" to "Apropos of Nothing."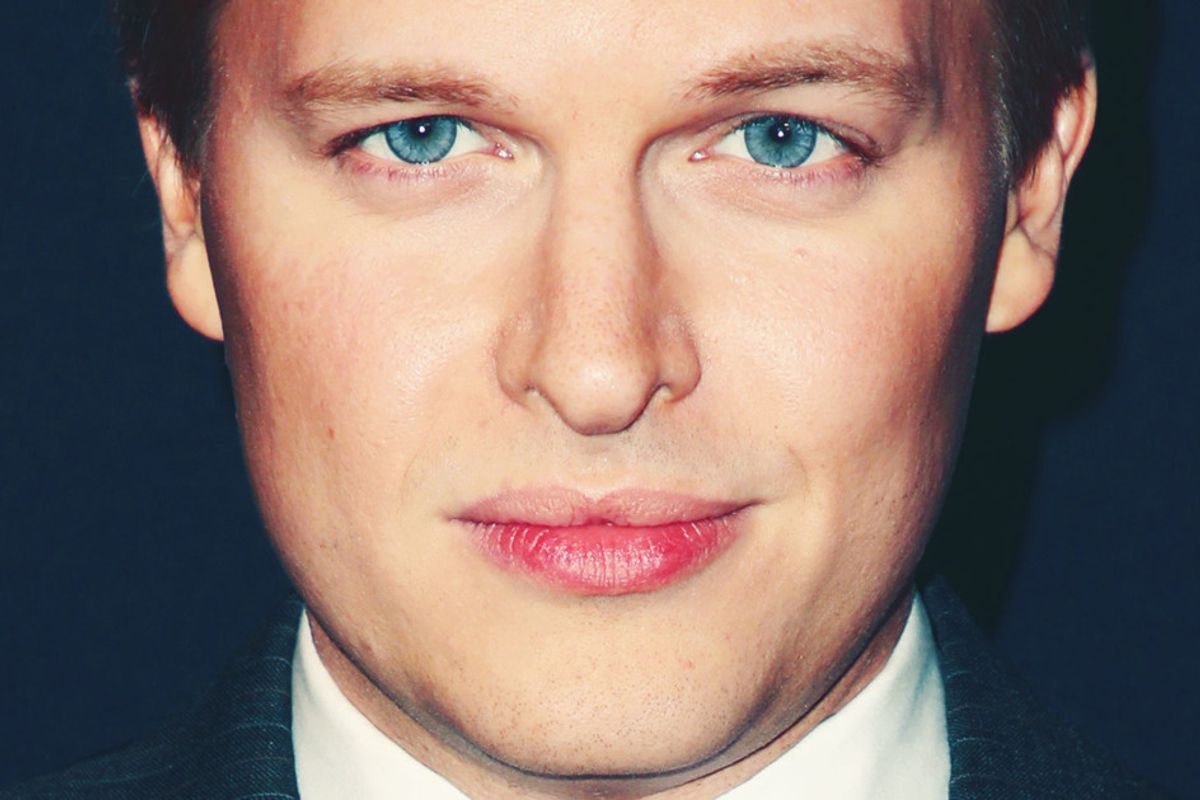 At its core, the #MeToo battle is a struggle for power.
In practice, the movement reflects the pain of its genesis, and it is not necessarily about helping women. This became clear yet again when Grand Central, an imprint of Hachette, announced it will be publishing Woody Allen's autobiography in April. This came after several other major publishing houses refused to publish Allen's work, believing—for good reason—that it wouldn't go over well in the #MeToo era.
Dylan Farrow, who accused her father of childhood sexual abuse in 1992, has released a several statements in reaction to the announcement.
"Hatchette's publishing of Woody Allen's memoir is deeply upsetting to me personally and an utter betrayal of my brother whose brave reporting, capitalized on by Hachette, gave voice to numerous survivors of sexual assault by powerful men," she wrote in a notes-app screenshot posted to Twitter.
"This provides yet another example of the profound privilege that power, money, and notoriety affords. Hachette's complicity in this should be called out for what it is and they should have to answer for it," she said. "Every word I have published has had to go through a gauntlet of lawyers and fact-checkers," she said. "The journalists I have worked with always reached out for comment. It is a naked double standard. The lengths to which Hachette has gone through to hide this book's existence from myself and my brother Ronan shows that money, not truth, is their motivation."
My statement on the disappointing and, frankly shocking, news from @HachetteUS today. https://t.co/h0zuAi0T7l

— Dylan Farrow (@Dylan Farrow) 1583198383.0
The book was kept secret by Hachette for over a year, perhaps because its publishers were busy promoting another related title: Ronan Farrow's bestselling Catch and Kill.

Ronan Farrow, who is Dylan Farrow's adopted brother, broke one of the first stories about the Harvey Weinstein accusations. He told the story of his journey towards that piece in Catch and Kill, which was also peppered with details about his own family life and personal reasons for going after abusive men.
"It's wildly unprofessional in multiple obvious directions for Hachette to behave this way," he criticized. "But it also shows a lack of ethics and compassion for victims of sexual abuse, regardless of any personal connection or breach of trust here."
Hey, just wanted to share my thoughts on some recent news: https://t.co/ovPczgx8pB

— Ronan Farrow (@Ronan Farrow) 1583281741.0
In an email to the publisher Michael Pietsch, Farrow wrote, "Your policy of editorial independence among your imprints does not relieve you of your moral and professional obligations as the publisher of Catch and Kill, and as the leader of a company being asked to assist in efforts by abusive men to whitewash their crimes. As you and I worked on Catch and Kill — a book in part about the damage Woody Allen did to my family," Farrow added, "you were secretly planning to publish a book by the person who committed those acts of sexual abuse. Obviously I can't in good conscience work with you any more," he concluded. "Imagine this were your sister."

When Pietsch was interviewed for The New York Times, he noted (as if it were a viable excuse) that Hachette publishes "thousands of books" every year. "Grand Central publishing believes strongly that there's a large audience that wants to hear the story of Woody Allen's life as told by Woody Allen himself," he said. "That's what they've chosen to publish." As usual, all paths lead to profit.
The #MeToo Movement, and What Comes After
Ronan Farrow has long defended his adopted sister against people who doubt her oft-questioned (but never irrefutably disproven) abuse accusations. His reporting, which earned him a Pulitzer Prize, helped generate the momentum that launched the #MeToo movement. But in the fallout from #MeToo, it's become clear that accusations are not the end of the story.
Unless proven outright and resulting in legal consequences, a #MeToo accusation almost never leads to black-and-white consequences, and it rarely ends in victorious redemption for the abused. Much of the discourse around #MeToo allegations—even if they're untrue, or questionable—tends to swivel around one fundamental question: Should abuse accusations end men's careers?
In the fray, the accuser's own life, career, and trauma are rarely considered in any meaningful way. We forget that even if abusers are punished, their actions still leave scars.
"As journalists, we tend to congratulate ourselves for our heroic role in exposing wrongdoing — the barriers we overcame, how dogged we were in getting to the truth," says Irin Carmon, the co-author of a New York Magazinearticle about women's lives in the aftermath of #MeToo. "But it's really the sources who put themselves on the line, who lose control over their own narrative and have to pick up the pieces of their lives after the headlines fade. That was what we wanted to get at here."
Woody Allen's career has, indeed, been damaged by #MeToo. But his life has continued, and though America lost out on A Rainy Day in New York, Allen's films have generally continued to achieve acclaim. Still, many people argue that Allen was the target of a smear campaign by a vengeful Mia Farrow and that he is the victim in all of this.
Allen, of course, doesn't have to write and release a memoir. He lives in a luxurious apartment on the Upper East Side, he is still netting opening slots at Cannes, there is already a documentary about his life, and his films will outlast him no matter how tarnished his reputation becomes.
Woody Allen is doing fine, relatively speaking, and his decision to publish a memoir—knowing full well how the public, and his son with whom he shares a publishing imprint, would react—had to be a conscious one. Whether or not it actually was, Allen and Hachette's actions feel like a willful, decisive victory lap, or at least a screw-you to the #MeToo movement. In reality, it's most likely about a profit, not a point.
Appropriately, the memoir will be called Apropos of Nothing. The term means "without any apparent reason or purpose." That Woody Allen essentially called his own memoir "purposeless" indicates either a sense of awareness or naïvete—the latter being a term that his wife, Soon-Yi, awarded him in her New York Magazineprofile. "He's a poor, pathetic thing," Soon-Yi tells the reporter. "He's so naïve and trusting, he was probably putty in her hands. One thinks that he's so brilliant … and yet on certain things he's so shockingly naïve it makes your head spin and you think he's putting it on."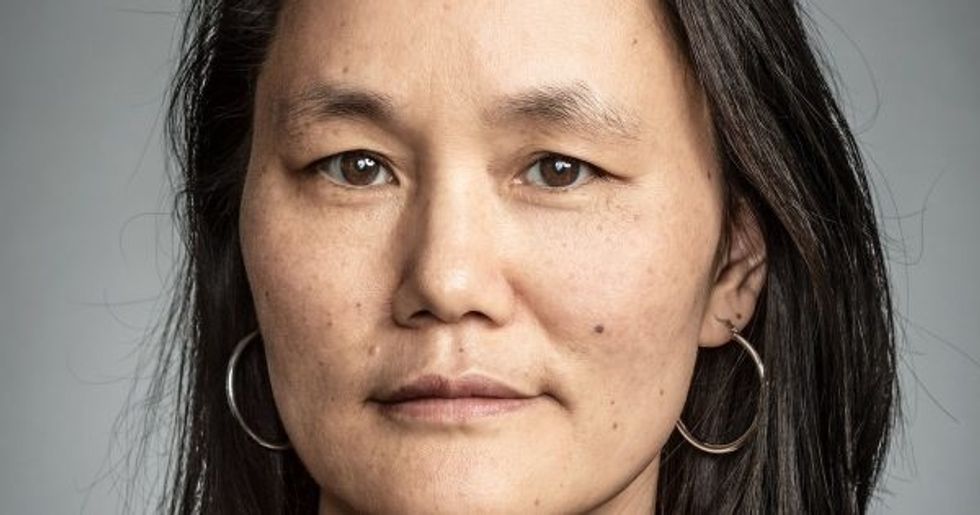 New York Magazine
In that profile, Soon-Yi is portrayed as a strong individual who also happens to loathe her absent-minded adoptive mother. Of course, her mother—Mia Farrow—also loathes her husband. The whole thing is mired in toxicity.

Like his memoir's title implies, Woody Allen and all the accusations that surround him, the whole juggernaut, are a feedback loop of absolutely nothing. There is no way to objectively report it. It is full of holes and lies and sensationalism. In that sense, it's about as Hollywood as they come.
It seems to all stem back to a deeply dysfunctional family situation, an upbringing that left everyone damaged. The houses where Mia Farrow raised Soon-Yi, where Dylan Farrow experienced her alleged abuse, where Mia Farrow discovered nude photos of Soon-Yi, and where Soon-Yi was living when she fell in love with Woody Allen, must have been terrible places to live, likely heavy and full of shadows.
Soon-Yi was the first adopted child of Mia Farrow. The actress would ultimately adopt ten children. Three would wind up dead. One would marry Farrow's then-boyfriend, who would later author a memoir about nothing, a memoir that will likely achieve very little except generate an insignificant profit and dredge up a lot of bad feelings.