MUSIC
Pop style and jazz virtuosity with soul.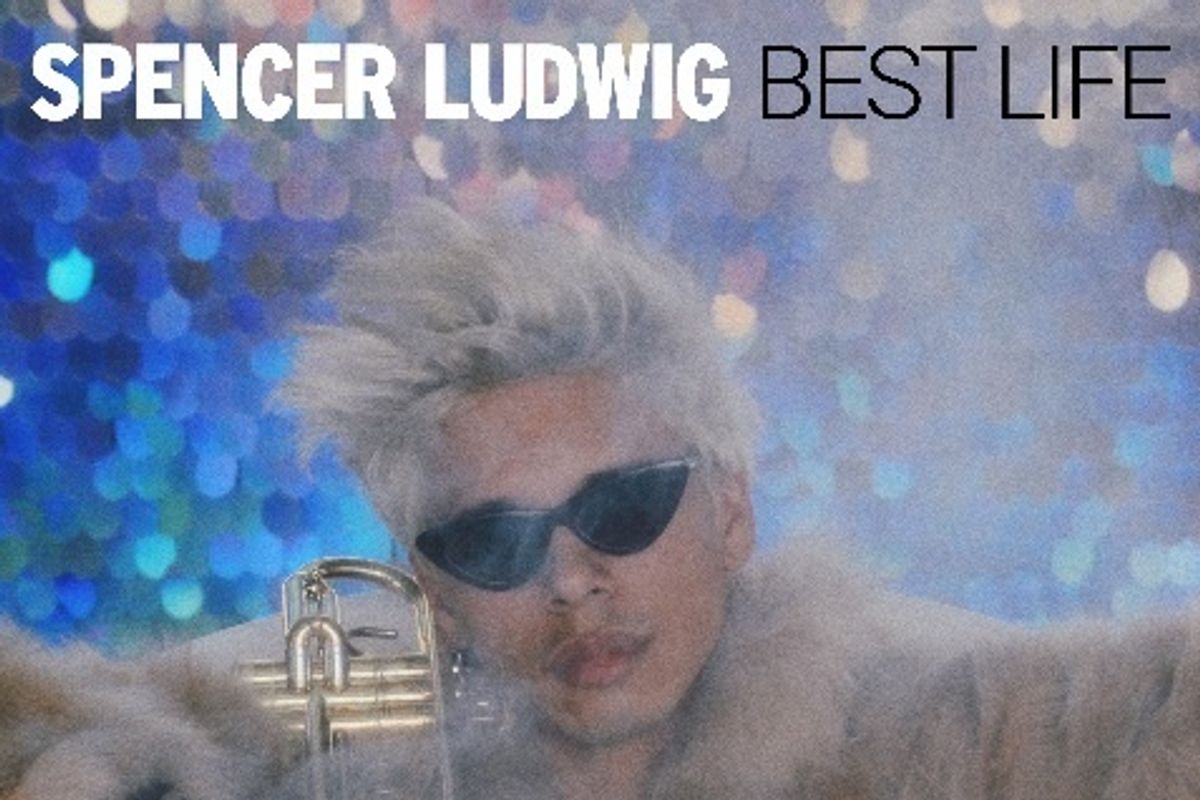 Pop maverick Spencer Ludwig releases a new single today, entitled "Best Life." The song is the sound of Royal Caribbean's 2019 global campaign.
Formerly the trumpet player in Capital Cities, Ludwig went solo in 2015, signing with Warner Bros. Records. In 2016, he released "Diggy," racking up more than 2.8 million streams on Spotify, along with being featured in Target's Fall television campaign, Netflix's Step Sisters, Happy Death Day, and many other places.
He followed with "Got Me Like" and "Just Wanna Dance," appearing on Late Night with Seth Meyers, performing at Lollapalooza, Bonnaroo, LA Pride, Milwaukee Pride, Buffalo Pride, and touring with Betty Who, BeBe Rexha, and Fonseca, teaming up with the latter on "Por Pura Curiosidad."
"I want people to be able to appreciate the trumpet as the sexy rock n' roll instrument that it is," says Ludwig. "When I write, I ultimately aim to create a vibe that I want to improvise over. I love how physically and emotionally demanding the instrument is. When I play the trumpet it's as if nothing else matters in that moment, which is the moment I look forward to most when I'm performing."
"Best Life" opens with a sexy, funky groove flowing into an infectious bopping melody. A buff pulsing bass line and tight beat drive the rhythm, as flashing arcs from the trumpet infuse the tune with seductive oomph and tangy pizzazz.
Ludwig's buttery falsetto dispatches cap-a-pie silky textures, while a deep-toned voice adds support.
"I don't have diamond rings / Or fancy things / I vintage shop for my clothes / I look fly as hell in my fake chanel / And you can't say that I don't / I got extra sauce for the drop you lost."
"Best Life" struts cool, sexy vibes of contagious sonic energy. Spencer Ludwig holds it down on this song!
---
Randy Radic is a Left Coast author and writer. Author of numerous true crime books written under the pen-name of John Lee Brook. Former music contributor at Huff Post.
---
POP⚡DUST | Read More...
Don't Try the Apocalypse at Home: Netflix Discourages Viewers from the "Bird Box" Challenge
Jordan Peterson and the Myth of the Modern Man
Kanye Begins New Year with Political Rant; Expects 4th Child with Kim Kardashian West