Frontpage Popular News
Concerts To See This Summer 2023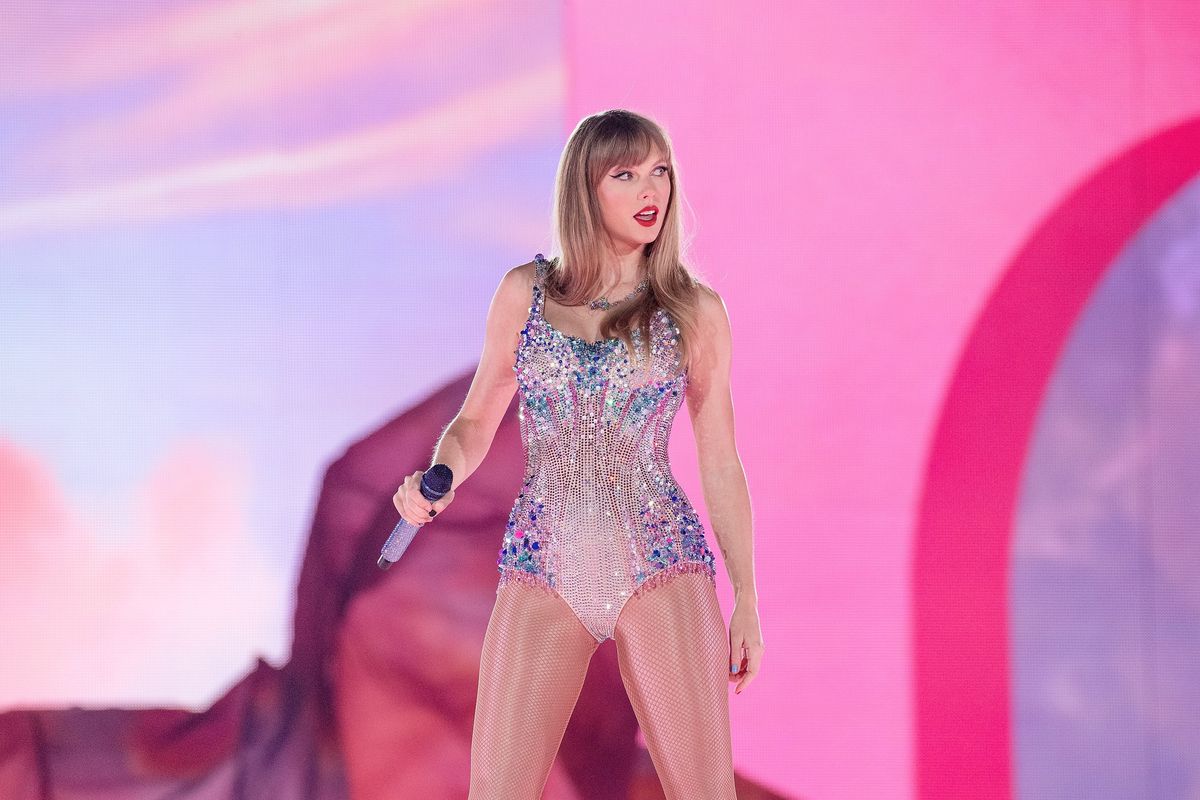 Casey Flanigan/imageSPACE/Shutterstock
We are quickly approaching the summer, which means people are already filling their calendars with weekend trips and outdoor plans. Outdoor concert venues are re-opening for the season, and tickets are quickly selling out. Plus, the rolling lineup of music festivals keeps growing — my budget can barely keep up.
---
I'm always down for live music. I will go anywhere where there's a live band, even if they're just performing covers at a bar. Sometimes, my passion for live music leads to the greatest nights of my life — like my residency at Harry's House at Madison Square Garden. Other times, it's a cautionary tale — like my Coachella experience… enough said.
So you can imagine my unbridled excitement when my favorite artists embark on world tours in the summer. Needless to say, I'm ready, willing, and able to go broke.
I am always stuck in some Ticketmaster queue lamenting, every decision I've made up until that point. If I am allowed to buy tickets after sometimes an hour of waiting in that treacherous line, I'm almost obliged to buy one.
Maybe it's the constant stream of Taylor Swift's Eras Tour content I'm getting on my social media. Or the looming Beyonce Renaissance tour that will soon compete with Taylor's. Or all of this chatter about Morgan Wallen canceling his shows for vocal rest.
No matter what, I'm itching to hear some live music. If you can tell, I'm planning on attending as many concerts as humanly possible (wallet permitting). And if you're reading this, you're probably thinking about the same.
It may be difficult to keep track of all of these tours happening at once — especially during the summer when you want to shut off your brain instead of planning anything. So, here is a list of which tours to look out for this summer. All you have to do is brave the Ticketmaster queue. Good luck to us all.
The Jonas Brothers - The Tour 
The Jo-Bros are going on tour Eras- style…playing their new music from their new album, The Album, along with classics from each of their beloved past albums. Despite the fact that we have seen Kevin, Joe, and Nick grow up in front of our very eyes…we're eager to be plunged back into our Disney Channel-era selves the moment Burnin' Up comes on.
Blink-182 -  2023 Tour 
Following their first on-stage reunion at 2023 Coachella, Blink-182 is coming back to a stage near you. Nothing feels better than bringing back that early 2000s angst with some vintage Blink, and they've proven they're still the same rock band we know and love. Travis Barker is still playing the drums sans shirt — just this time, he's married to Kourtney Kardashian. How time flies.
Ed Sheeran - Mathematics Tour 
Fans went crazy when Ed Sheeran released Subtract, the final mathematics-themed album of his discography. With a brand new documentary, Sheeran is red hot coming into the 2023 summer.
Top that off with his Mathematics Tour, which has opening acts like the lovely Khalid, and viral videos of him jumping on top of cars to serenade surprised New Yorkers. He's known for putting on one of the best concerts you can attend, and it's worth the money every time.
Zac Brown Band - From The Fire Tour 
So Morgan Wallen canceled a few shows and everyone's wondering what to do now. One of the most classic, fun country concerts you can go to is ZBB. They've created hit after country hit, toured stadiums across the country, and are ready to go back at it.
Beyonce - Renaissance World Tour 
If you could be so lucky to get tickets to the Renaissance Tour, then you need to go see one of the best in the business do her thing. She's got powerhouse vocals and choreography, lights, and backup dancers — it's an entire production. Seeing Queen Bey reminds you how live performances can completely change the way a song sounds to you.
Drake & 21 Savage  - It's All A Blur Tour 
One of the hottest tickets in town this summer is Drake and 21 Savage's tour. Tickets sold out in mere minutes to hear the duo perform their album, Her Loss. It's guaranteed to be rap's biggest concert of the year, with two of the biggest artists in their genre taking the stage together.