Top Stories
'The Good Half' Review: Nick Jonas and Brittany Snow Are Heartbreaking and Heartwarming
'The Good Half' is a run of the mill grief dramedy with good jokes, a subpar romance plot, and great performances by Nick Jonas and Brittany Snow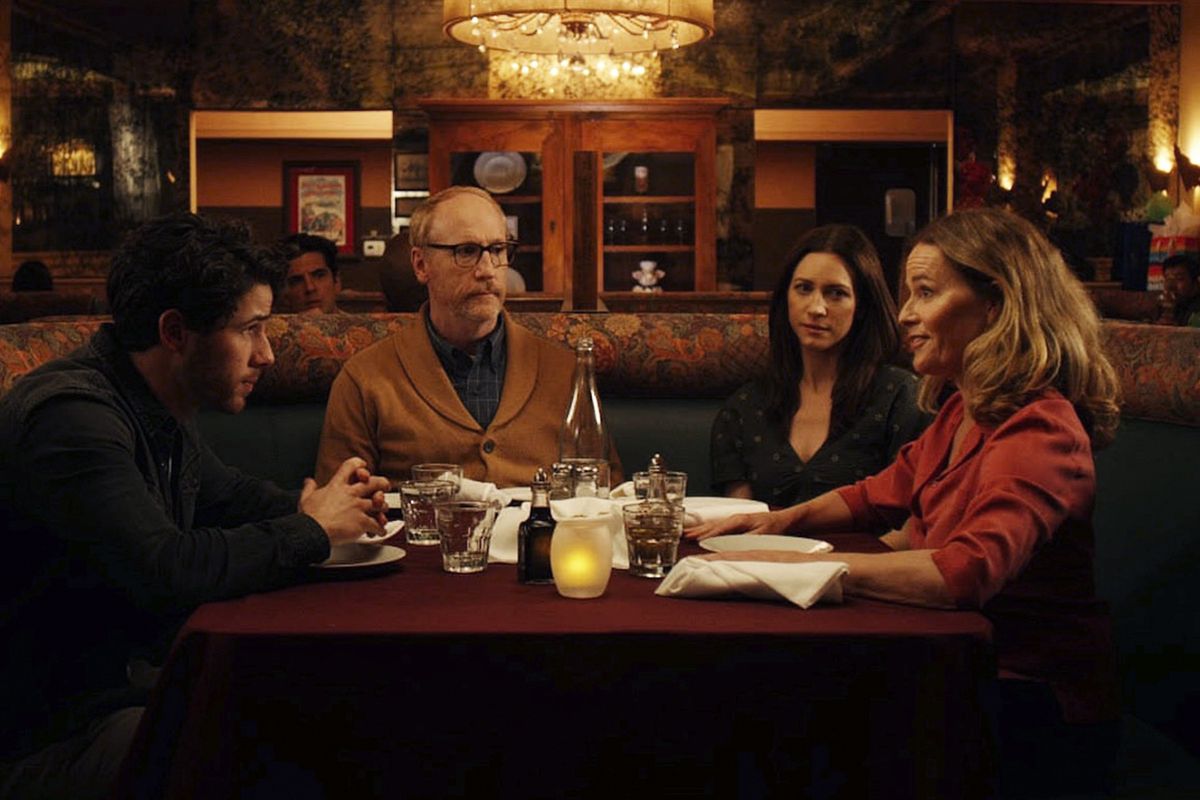 via Tribea Film Festival
Nick Jonas is on a roll. He's in the middle of The Jonas Brothers' THE TOUR (think their version of Taylor's Era tour, where they perform 5 of their albums in one night). He just appeared in Love Again as a secondary character alongside his wife, Priyanka Chopra. And now, he's starring in The Good Half, an indie dramedy that premiered at Tribeca Film Festival on June 8th.

---
Written by Brett Ryland and directed by Robert Schwartzman, the film is a tale of grief that sees its creators pouring out their personal experiences to connect with audiences on its universal themes. And hopefully, get them to crack a smile.
The story is a familiar one: a family comes together in the wake of a tragedy and strained relationships (in this case, the one between a brother and sister) heal as they learn to accept their loss. The message is familiar too: that grief is not linear and that families leave too much unsaid.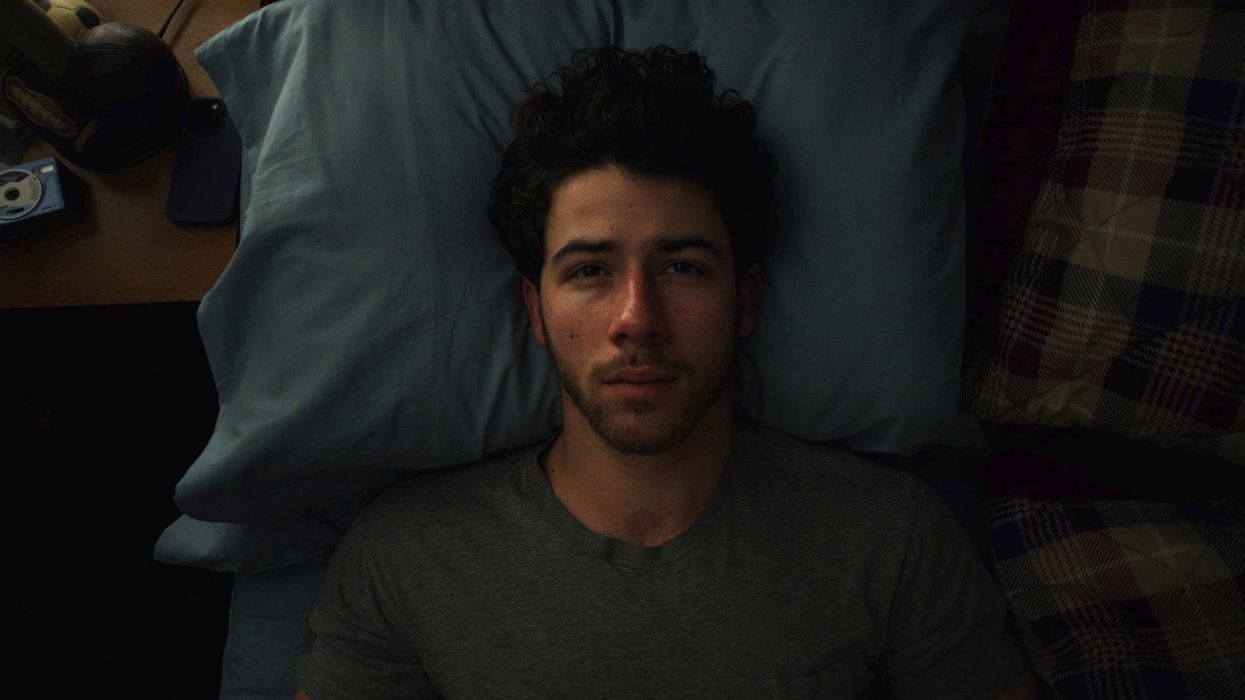 Nick Jonas in The Good Halfvia Tribea Film Festival
What's most surprising is Nick Jonas's performance as the leading man. Playing the joke-cracking, emotionally avoidant protagonist, Renn, Jonas is magnetic — making an otherwise unmemorable (and potentially unlikable) character easy to love.
Jonas's character has few distinguishable features. The script gives him a good balance of comedic and contemplative moments, and Jonas plays them all perfectly. He leans into Renn's emotional distance and what emerges is a character who is flawed, but sympathetic.
The story takes him through the motions of preparing for his mother's funeral and taking steps to fix the strained relationships with his father and sister while building a new relationship with Zoey (Alexandra Shipp), a girl he met on the plane.
The themes of grief and nostalgia are countered by the budding relationship between Jonas and Shipp's characters. Their exchanges are funny and light, but their chemistry feels more playful and platonic than romantic. With not much to anchor Zoey's character on, the moments she appears feel like plot devices. Their conversations — including a well-done monologue by Jonas in which he finally admits his griefs, a moment that should feel intimate and powerful — feel like convenient vehicles for Renn's growth. And while he is finding escape in Zoey, the abrupt tonal shift between their scenes and the rest of the film makes the film feel like a collage instead of a cohesive story.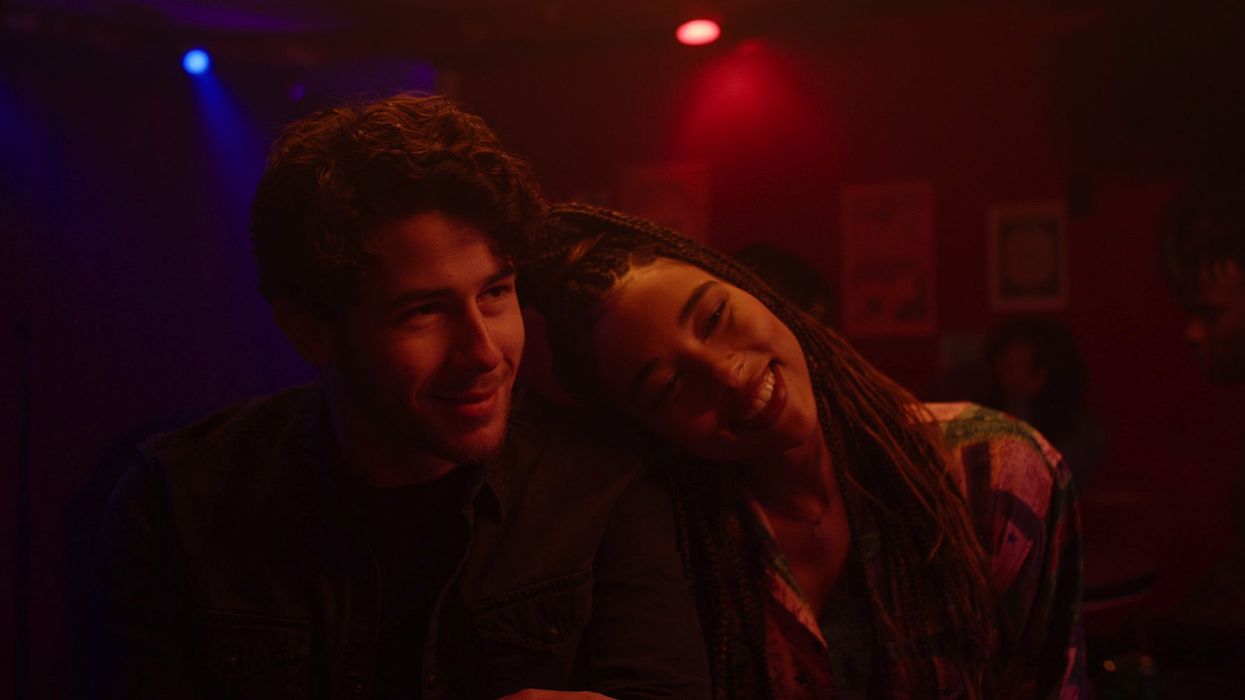 Nick Jonas and Alexandra Shipp in The Good Halfvia Tribeca Film Festival
The sibling relationship between Renn and Leigh (Brittany Snow), however, is the most compelling part of the film. From well-rendered sibling bickering and banter to an eventual catharsis, Jonas and Snow play off each other seamlessly. As a viewer, I wish the story had spent more time here, as a more developed version of Snow's character would have made Renn's emotional moments with her more weighty.
This movie will exist in the canon as another Elizabethtown or Garden State wannabe — complete with the underdeveloped romantic interest who absorbs all of the protagonist's trauma. But it's an easy watch and a compelling case for Nick Jonas's return to acting.
I hope to see him in more roles like this, where he can show off his full range (because yes, he sings in The Good Half in a sweet karaoke scene). Do people still call it a "triple threat" when someone is great at singing, dancing, and acting? Because Nick Jonas has proven that he's got what it takes.