Frontpage Popular News
Your Weekend Playlist: New Music To Listen To This Week
A Growing Segment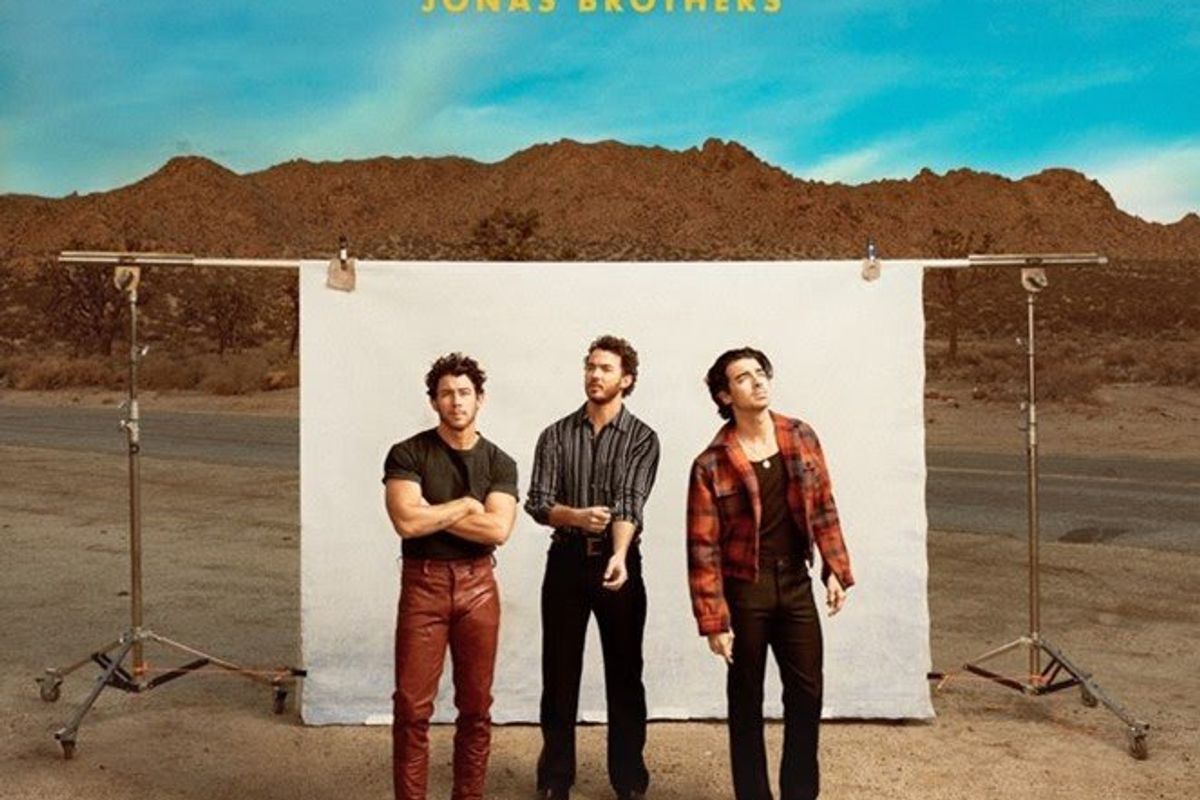 The Jonas Brothers // Republic Records
We're back with another edition of your Weekend Playlist…a segment where I round up all of the best music released this week and share it from my ears to yours. It's essentially a better version of Spotify's New Music Friday because I've actually listened to the songs.
---
Since we are getting into the thick of May, artists are slowly releasing their singles to contend for Song Of The Summer. A coveted title awarded to one song relentlessly played on both TikTok and the radio, effortlessly catchy and upbeat enough for the tone of the season. We've previously seen winners in Harry Styles' "Watermelon Sugar" and DJ Khaled's "Wild Thoughts", so there are naturally big shoes to fill.
After sitting down and poring through new music releases this fine Friday, I'm hearing a bunch of songs setting us up for a great summer. Because, let's face it, it's not a memorable summer without a few anthems to get us through. Like how summer '16 will always be Drake's Views album.
Will the week of May 12 bring us our summer anthem finally? Let's find out.
The Album - The Jonas Brothers 
They need no introduction, the Jo Bros are back with 12 new tracks produced by hitmaker Jon Bellion. With hit singles like "Wings" and "Waffle House", this album includes their classic vocals mixed with electric guitar and soft acoustics. They're kicking off this era with TODAY's 2023 Citi Concert Series to perform songs off The Album and are set to headline a stadium tour this summer starting at Yankee Stadium.
"Prescription" - Remi Wolf
Remi Wolf is back with her first single of 2023 with "Prescription," written for Boots Riley's new Amazon Prime show, I'm a Virgo. Wolf is known for her nostalgic-sounding tunes, defying genres and blending them in a way that makes music worth listening to for everyone. She has notes of jazz and pop and everything in between, powerful vocals that know how to deliver a note at just the right time. "Prescription" is Remi's return this year, and it's every bit as good as expected.
RICHE$T OPP - YoungBoy Never Broke Again
YoungBoy Never Broke Again is one of the hottest rappers out there right now. Coming off a flaming 2022, RICHE$T OPP is his newest mixtape to show off his insane ability to make a beat. The Louisiana rapper just released his sixth studio album, Don't Try This At Home, which was #1 on Apple Music, and was the third most listened to artist in the US last year behind Taylor Swift and Drake.
"Side Effects" - Becky Hill
If there's one thing guaranteed about Becky Hill: it's that she will make a dance club banger. You'll want to dance all night long to "Side Effects," a pop-dance fusion track about being unable to move on from a relationship. The two time BRIT winner hasn't released a record in over a year, but this comeback isn't one to miss.
"To Da Moon" - Party@4 & Toosii 
Up-and-coming artist Party@4 caught the attention of Toosii with his track "To Da Moon," it was so catchy that Toosii hopped on himself. The Milwaukee native is making a name for himself in the music industry with this track that perfectly captures the essence of partying and having a good time.