MUSIC
The musician behind The Japanese House is taking fame one day at a time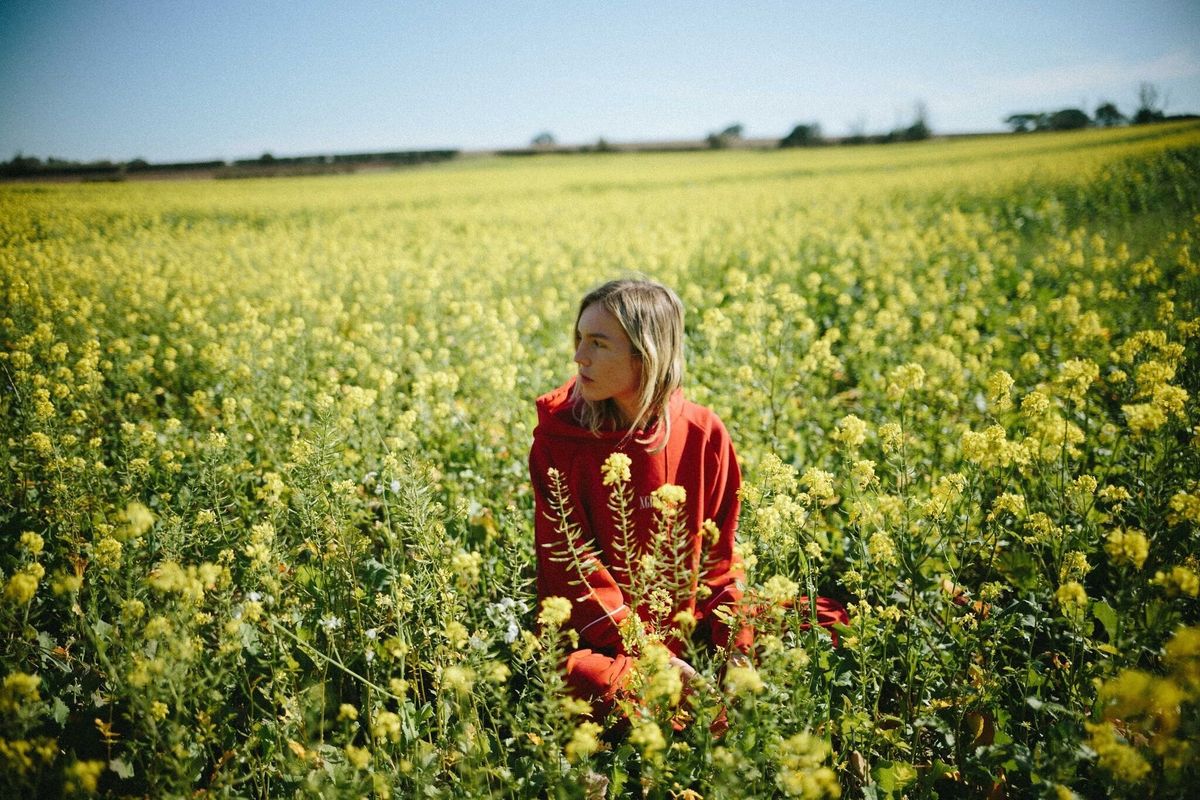 Jim Morgan
The day before Halloween, a sniffly Amber Bain sat aboard her dimly lit tour bus, dressed in a plaid shirt buttoned up to her neck as she got ready for her show in Brooklyn.
"I've been ill twice [this tour,] which sucks," Bain says in dismay. Sickness aside, she was rocking the hell out of a Canadian Tuxedo. "I'm supposed to be a cowboy," she says. "It's not very good. My band's outfits are much better."
Bain, who curates tempestuous dreampop under the moniker The Japanese House, has become something of an Indie idol these past five years. Her EPs, which initially were shrouded in obscurity, accumulated a passionate, cult-like following thanks to Bain's bright melodies and lyrical sincerity. "I think the impact of my music is a by-product," she said. "I'm not gonna sit and make music to make people feel good. The fact that maybe it does is just a by-product for me; it doesn't affect the way I feel about myself." Fast forward to 2019, and Bain's backstory is well known, her breakup with Marika Hackman heavily analyzed by her fans. I asked if her music has helped ease what she called her "poor broken heart." She fell silent and looked off for a moment. "Sometimes," she said. "It makes you feel both good and bad."
The Japanese House - Saw You In A Dream www.youtube.com
"Saw You in a Dream," one of Bain's most popular songs, unfortunately applies to the latter. "It's an intense song to sing every night." But that's the burden she carries for wearing her heart on her sleeve. Her contempt, frustration, passion, anger, love, depression are all on display in her music, and she admits that performing live has become slightly draining as a result. She embarked on a massive North American tour this past summer, and mere months after it ended, announced an additional 28-dates that would put her back on the road until the week before Thanksgiving. "You can take that up with my management," Bain said when I asked her about why she returned to the road so quickly.

Touring has always been a double-edged sword for Bain. She actively wanted to get on the road at the beginning of the year, but she recognizes in hindsight that her eagerness to travel was a result of her depression. "I didn't have a lot in my personal life that I could connect to," she said. "So there was something therapeutic about stepping in front of strangers that like you. When I feel more alone, I enjoy it more, but when I feel okay, I kinda just wanna go home." She snickered slightly. "I have ups and downs. The only thing that helps me connect is the crowd."
Bain admitted that drinking helps ease the anxieties of the road. "When I'm intoxicated, I can let go of the aspects of myself that truly haunt me, and I get a boost of egotism," Bain said with a laugh. "I think it allows you to be a bit of an asshole." She states that every great performer is somewhat of an "asshole." "You have to be a bit of a dick to be engaging sometimes." She frequently takes long breaks from drinking, but even that is a double-edged sword, because while she feels clear-headed, she says she's "stiff" and quick to "make herself cringe."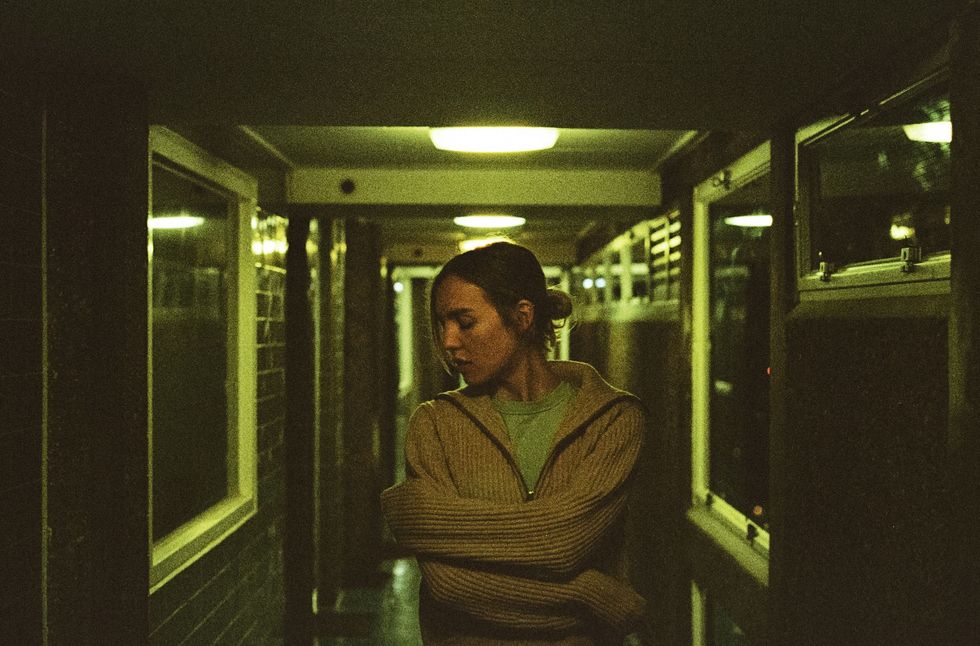 Press Here Publicity
As complicated as her relationship with touring is, Bain admits that Good at Falling wouldn't have emerged without connecting with her fans. "People might as well have been sitting down," she said when describing her first few years on the road. Her audience's lack of enthusiasm inspired her to push the limits of her sound, to pick up the pace and open up for air. She also gave props to Bon Iver's Wisconsin cabin, where she lived while recording the project. "Being isolated for two months really forces you to try new things. I couldn't have done that if I wasn't isolated or alone."

For now, Good at Falling is in the rearview, and she is eager to return home and begin writing again. But as noted in her latest song, "Something Has to Change," there is still healing that needs to be done. "It's basically about still being in love with my ex," she said frankly, but she assured me that everything is "all groovy." I asked if this whole process has helped her fall in love with herself for a change. She laughed playfully at the concept. "It's an ever-evolving relationship."