MUSIC
Aaron & Joe of BANFI takeover #MUSICMONDAY and share their favorite songs.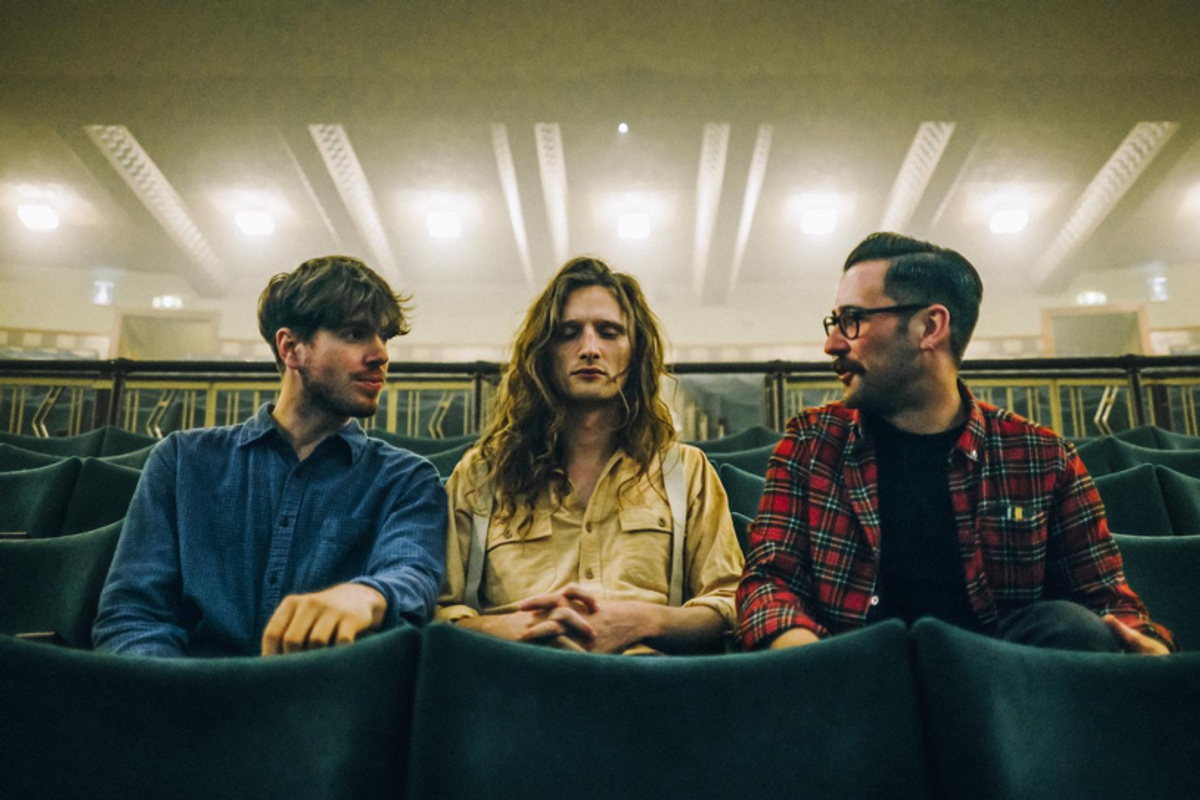 Right Angle PR
Hey Popdust readers -- meet Banfi, you'll want to know them.
This three piece indie rock band has recently taken the UK by storm. They've released single after single stunning the UK scene with each one. Known for their "unshakeable hooks" and imaginative lyrics, you'll see why when you listen to their newest tracks "Caroline" and "June" below.
Recently, they have been main support for Bear's Den's tour and have also made appearances at several festivals including: Citadel, Boardmasters, and Dot to Dot. Based in London, Banfi is getting ready to embark on their next tour. They will headline across the UK and Europe starting in March, a highlight of their tour being their headline show at London's Oslo on March 22nd. Check out their latest singles...
Listen to "Caroline"
Their newest song "Caroline" is the perfect rock ballad. The song reads more like an apology letter and is a commentary on how sometimes the perfect person comes into your life at the wrong time. The song itself almost feels cinematic especially the introspective introduction and verses.
Listen to "June"
"June" is a lot more optimistic sounding than "Caroline" though it's still a cautionary tale. Both songs are a testament to what good songwriters Banfi are. The lyrics are hard hitting and impactful. The song soars with the electrifying hook that explodes perfectly from a growing pre-hook.
In addition to music makers, Banfi are also music lovers. They've been kind enough to share with our readers what they're listening to now. Aaron, the drummer of the band, has shared with us his favorite songs of 2017 and it's quite the mix. Most of these songs, like Banfi's music wash over you. I'd recommend connecting to the nearest Bluetooth speaker and blasting these gorgeous tunes.

Four Tet | "LA Trance"
This new record in my opinion marked a return to his older sound but with some of the new and beyond chucked in. Brilliant.
Perfume Genius | Slip Away
We love this song so much we covered it and filmed it on a rooftop in Hackney. This album is such an incredible progression from the already amazing first record.
The War on Drugs | "Holding On"
One of the most uplifting songs from what surely must be one of the albums of the decade!
Manchester Orchestra | "The Gold"
Their most epic album to date and for us this is the stand out track.
Forest Swords | " The Highest Flood"
Super dark experimental trip hop which can be inspiring, anthemic and at times depressing...perfect! In all seriousness though, one of the most original albums we've heard in a while.
Instead of sticking to 2017, Joe of Banfi shares what he's been listening to lately across the board. He says, "I've been listening to the artists on Dirty Hit a lot over Christmas - obviously The 1975, but also The Japanese House and Pale Waves. It feels like what they're doing is will be historically important for guitar pop. So my five tracks are from that movement:"

The 1975 | "M.O.N.E.Y"
As he mentioned the 1975 is an obvious choice for him. I personally love this track to because of the amazing combination of organic and electronic sound. Their voices sound so raw and free but the instruments all seem to have a percussive nature making it impossible not to bop to this track.
The 1975 | "Paris"
This is a more mellow, vulnerable track from The 1975. The vocals are just as stunning as ever though. It gives you all of the feels.
The Japanese House | "Sugar Pill"
This song is entrancing from the interesting riff to the rich vocals.
The Japanese House | "Saw You In A Dream"
This song is downright dreamy.
Alex Elbert | "All is Lost"
Joe says, "Whilst I appreciate what they're doing it's just too pop for me I'm afraid. To make me feel balanced out after a pop overload, I'd recommend Alex Ebert's "All Is Lost", from his soundtrack to the film of the same name. Beautiful."
---
Anie Delgado is a contributor to Popdust and is an actress and musician based in NYC. Follow her on Instagram | Facebook | Twitter and check out her music on Spotify.
Related Articles Around the Web