Lil B, also known as The BasedGod, is a rapper known for his strange, arrhythmic style and deconstructed beats.
His fame is a testament to the power of social media marketing, and he continues to be one of rap's more enigmatic figures. He has 1.5 million Twitter followers and his "based" lifestyle - one founded on positivity and tolerance - has garnered a somewhat religious following in recent years. Why? Because he puts curses on various athletes and sports teams who disrespect him, and for some inexplicable reason, these curses always seem to hold true. Take this 2011 tweet by Kevin Durant for example:
Blatant disrespect for the BasedGod is not something Lil B takes lightly, and he responded almost immediately:
Now for those of you saying, "Wait, didn't Kevin Durant just win a championship with Golden State last year?" it's worth noting, Golden State is Lil B's favorite team. He even tried out for their D-League affiliate a few years ago. So of course he'd be okay with Kevin Durant winning a championship now that he has switched teams. In fact, Lil B lifted the curse in mid-2016, after he found out the Oklahoma City star was heading to the Bay Area.
Currently, Lil B only has one outstanding curse, and that's on James Harden. Harden reportedly stole his three-point celebration from Lil B's 2010 "cooking dance" and the rapper/shaman was not pleased.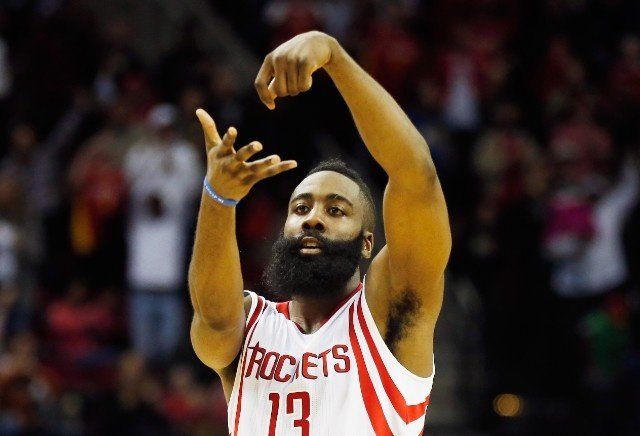 James Harden stirring the pot bloglikes.com
---
Recently however, The BasedGod has shifted his focus from the NBA to the NHL playoffs because of a fake post about the Pittsburgh Penguins written by sports writer, and Washington Capitals fan PFTCommenter. In the post, PFT wrote fake quotes from various Penguins players, each one disrespecting Lil B and his based lifestyle. The goal from the start was to trick Lil B into putting a curse on Pittsburgh, preventing them from winning their third straight Stanley Cup. PFT was "counting on Lil B to not read the actual article" and to just curse the team without a second thought. This was PFT's mistake. He doubted the BasedGod's omnipotence. But, the eyes of the Lord are in every place, beholding the evil and the good, and the BasedGod saw PFT's trickery for what it was. Three days after PFT's initial post, the BasedGod responded:
Two days after the BasedGod's proclamation, the Pittsburgh Penguins opened up the NHL playoffs with a 7-0 drubbing of the Philadelphia Flyers. The goals were otherworldly. Both Evegeni Malkin and Sidney Crosby were playing out of their minds. Matt Murray is doing headstands in the net. This is a team that's firing on all cylinders. They're now leading the series 2-1 and have outscored the Flyers 13-6 over 3 games. Are you kidding me?:
The BasedGod has been relatively quiet since 2016, but since emerging with the prophecy of Pittsburgh's victory, the Penguins have taken on new life. While their regular season was a bit shaky at points, Sidney Crosby and his team are making mincemeat out of the Flyers and look poised to make a deep run in this years' Stanley Cup Playoffs. Thanks a lot PFT. Now we have to watch this guy lift the cup...again: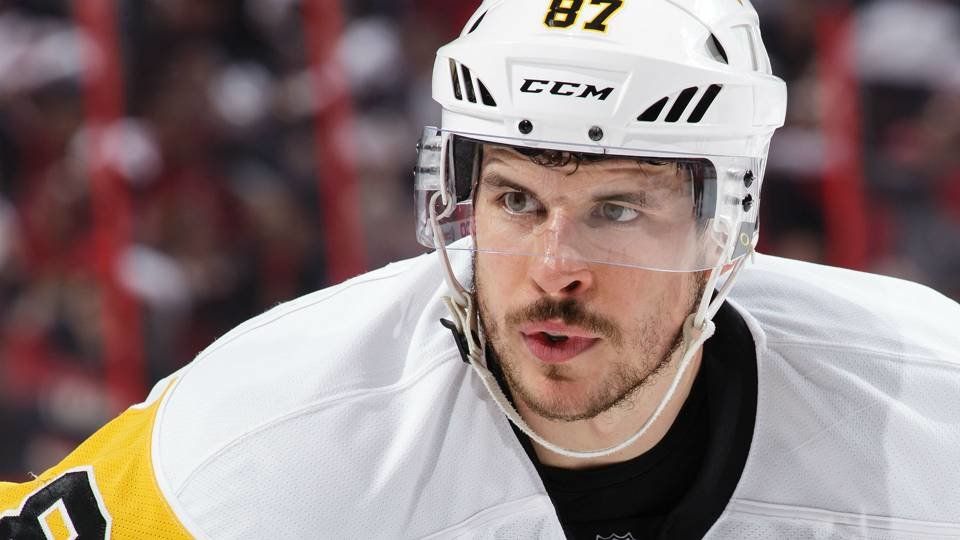 Sidney Crosby images.performgroup.com
---
Matt Clibanoff is a writer and editor based in New York City who covers music, politics, sports and pop culture. His editorial work can be found in Inked Magazine, Pop Dust, The Liberty Project, and All Things Go. His fiction has been published in Forth Magazine. -- Find Matt at his website and on Twitter: @mattclibanoff

---
POP⚡DUST | Read More…
THE OPTION | The Stafford Effect
THE OPTION | Catalan Independence and What It Means for Barcelona Soccer
---