TV News
NBC must surely feel like a Megyn Kelly-size weight has been lifted from its shoulders: ratings for the 9am hour—and the rest of the "Today" broadcast—are up.
NBC
When NBC canceled "Megyn Kelly Today" roughly three weeks ago, there were no specific plans for how the network would fill the "Today" show's third hour.
Since October 29—NBC's first Kelly-free morning after her departure—there has been no discernible structure to the broadcast. Anchors from the show's earlier hours have been playing a game of musical chairs around the elliptical table on Kelly's old set. NBC has dug so deep into its roster of personalities that even Natalie Morales, who was banished from the news desk at "Today" proper to the couch cushions and annals of celebrity news as co-host of Access, made an appearance this week.
In spite of the scramble to figure out how to re-work the hour occupied by its most expensive name, the network must surely feel like a Megyn Kelly-size weight has been lifted from its shoulders: ratings for the 9am hour—and the rest of the "Today" broadcast—are up.
According to Variety, viewership in the coveted 25-54 demographic has jumped to 2.63 million, up from the 2.52 million during Kelly's final week. "Today" has also bested its longtime morning rival "Good Morning America" in ratings for each of the last three weeks.
Perhaps this is because even an ever-rotating cast of personalities has been able to achieve what Kelly could not.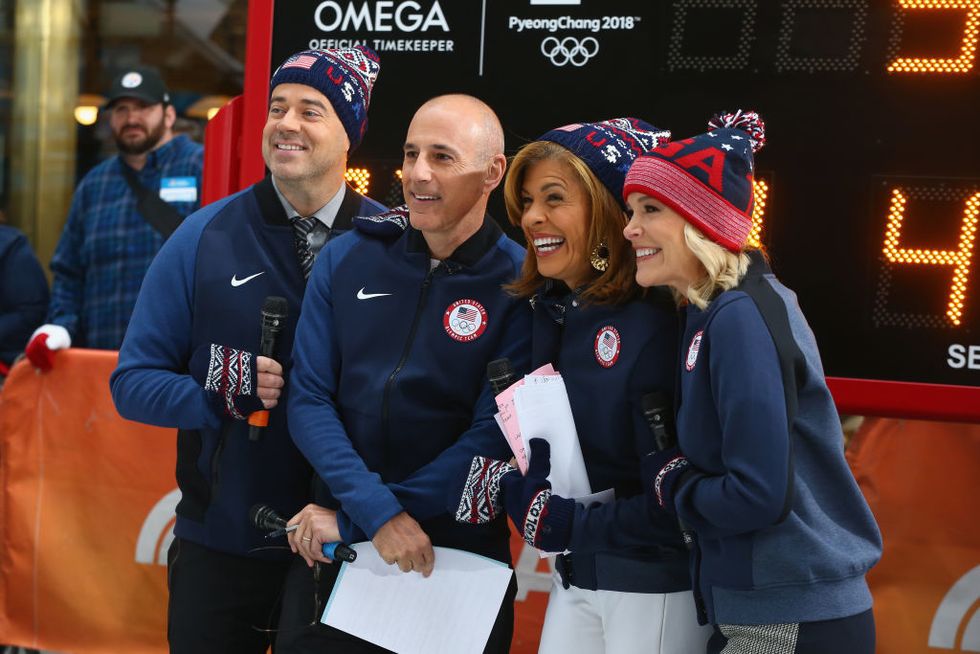 Mike Strobe / Getty
It was clear from her first appearances on NBC that executives had little to no idea what to do with Kelly. During a time when news media can so easily be categorized by how its consumers vote, NBC's scooping of the one-time Fox darling seemed like a bald-faced attempt to appeal to white, suburban housewives who voted for Donald Trump, who regularly criticizes NBC and its news division for their coverage of him. It surely didn't help that news of the $69 million they'd spent to bring her to 30 Rock was widely circulated, leaving both the network and the star with a gigantic paycheck to justify.
Kelly's debut on NBC was the shortest-lived of the three roles she'd signed on for, as host of newsmagazine "Sunday Night with Megyn Kelly." The prosecutorial, immediate-attack strategy that propelled her rise was not at all effective in her underwhelming sit-down with Vladimir Putin. She then drew criticism when she announced that she'd be interviewing Sandy Hook shooting denier and human vuvuzela Alex Jones. While most of the pushback occurred before the interview even aired, it was hard to ignore the stunning hypocrisy with which Kelly conducted it: admonishing Jones for spreading lies and conspiracies without acknowledging that the regularly inflammatory style of her former employer, one in which the volume and frequency of a claim is directly correlated to its truthfulness (the very style that made Kelly a star there), is responsible for fostering a culture in which Jones was able to slip right into the mainstream. "Sunday Night with Megyn Kelly" was canceled after 8 episodes.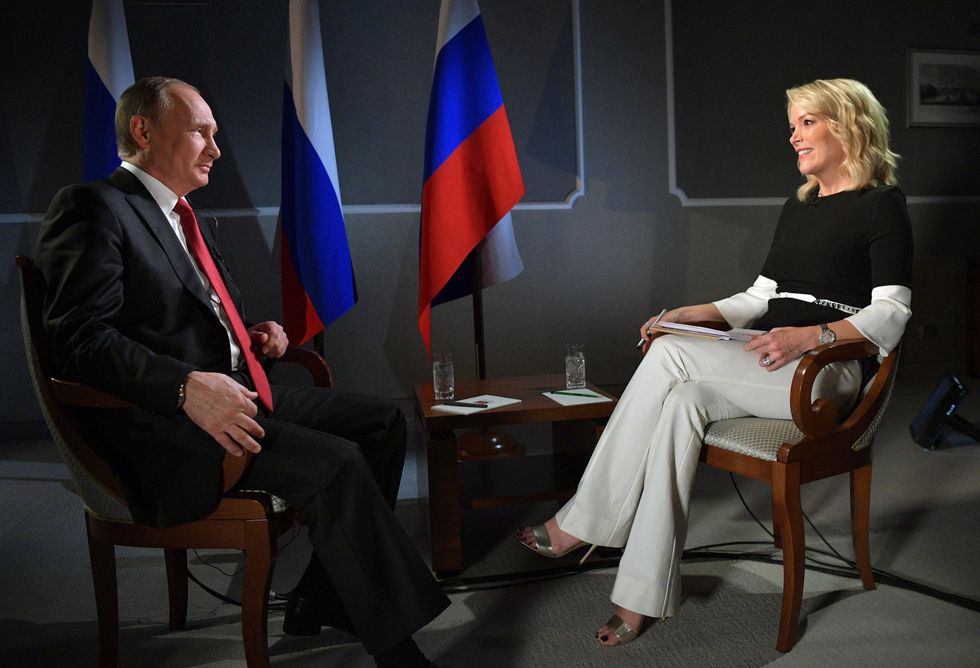 Alexei Druzhinin / AP
It's easier to reason, in this context, that NBC's move to focus on Kelly as a morning TV personality and not a journalist was the right one. Yet even when covering stories of less consequence, Kelly remained on the offensive. She regularly opened segments she found unfavorable in mocking tones, and struggled to hide her disdain for the audience. In almost every interaction and on almost topic, Kelly seemed out to get her subjects. Her inability to calibrate her antagonism was an issue in its own right, but it was categorically out of place among its soft-news morning show counterparts. That Kelly's failure as a daytime host would come as a result of her going too hard on an innocuous topic (Halloween costumes) before spiraling out of control into something deeply offensive (excusing blackface) was practically preordained.
NBC's 9am broadcast is now simply called "Today Third Hour," which is a fitting name for the new format. Anchors and co-hosts hop over from studio 1A to 6A, bringing the hard news of the day into the more casual and conversational setting. It's essentially a return to the very format the program pioneered in 1952, and serves as an organic transition between the straight news of its earlier hours to the wine-and-chat mornings of Kathie Lee Gifford and Hoda Kotb. It's news-lite, as it should be—notably, a time during which neither audience nor guest is under attack.
In the end, it was Kelly's incessant need to conquer her subjects that ultimately took her down. Kelly's priority has always been to win, and rarely did it matter which team she's playing for. But journalism isn't meant to be a competition; there are no "winners" in journalism. Especially not Megyn Kelly.
---
Rebecca Linde is a writer and cultural critic in NYC. She tweets about pop culture and television @rklinde.
---
POP⚡DUST | Read More…

The Best Moments From The 2018 Country Music Awards
Once Again, Megyn Kelly Says the Wrong Thing
Le'Veon Bell Won't Play For Less Than $17 Million