Top Stories
The TV host is reportedly leaving NBC after racist comments, but she has been dog-whistling her own tune since she first took over the 9am hour of the Today Show.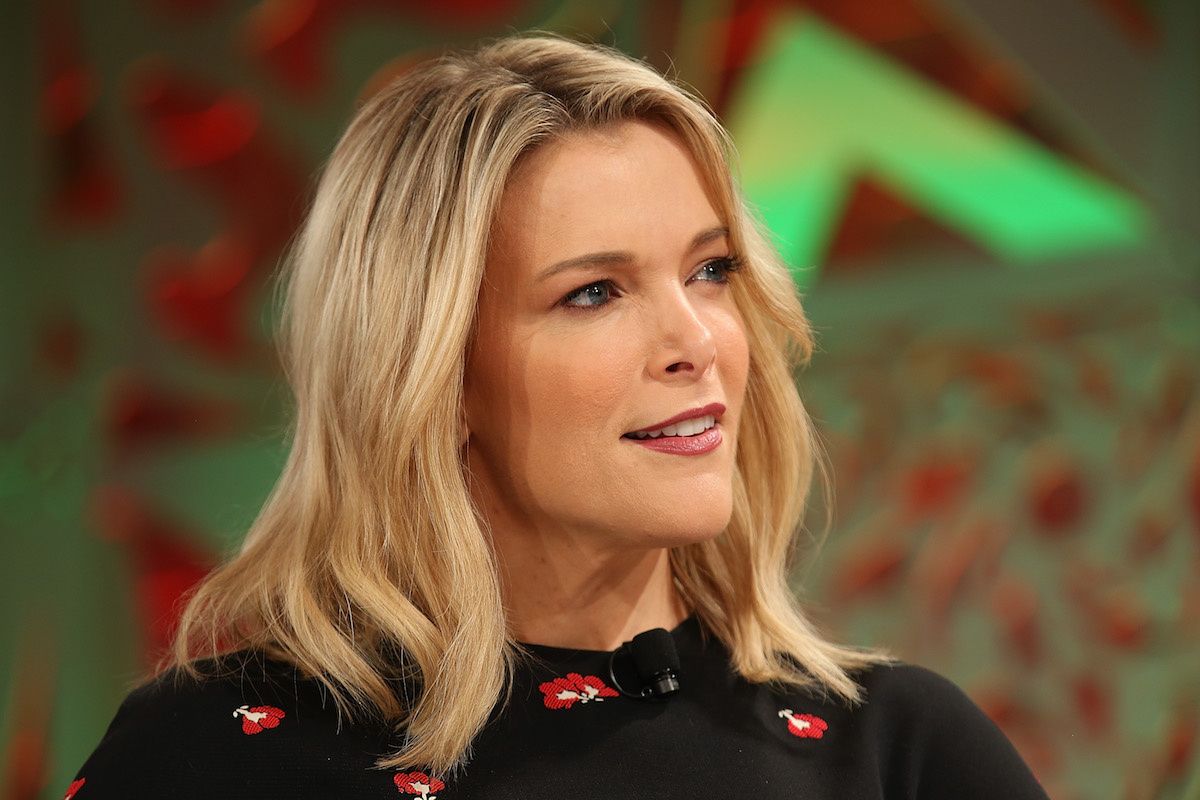 Phillip Faraone / Getty Images
Megyn Kelly is reportedly out of a job at NBC. Kelly, who opened her eponymous talk show yesterday morning with an apology, has been receiving a steady flow of criticisms and coverage from her own network following her comments about blackface during Tuesday's broadcast.
"What is racist?" asked Kelly, seemingly crystalizing her entire worldview into a single question. "Because truly you do get in trouble if you are a white person who puts on blackface," she observed. "Back when I was a kid, that was okay as long as you were dressing up as, like, a character."
She didn't need to wait long for an answer, as many, including her Today Show colleagues Al Roker and Craig Melvin, were quick to point out how obtuse her comments were.
"I learned given the history of blackface being used in awful ways by racists in this country," Kelly said during her apology, "it is not OK for that to be part of any costume, Halloween or otherwise." In response to an internal email Kelly had sent to colleagues and her show staff, Roker added, "she owes a bigger apology to folks of color around the country."
One thing her critics didn't express, however, was surprise.
Kelly has previously received backlash for voicing equally tone-deaf opinions on air, including a 2013 segment on her Fox show, The Kelly File, in which she rejected the idea of a black Santa Claus.
While this isn't Kelly's first on-air controversy, it is perhaps her most egregious. It's striking, in fact, that someone who has been a public figure in American news media for years would be unaware of the—very specifically racist—origins of blackface, which date back to 19th century minstrel shows that demeaned and dehumanized African-Americans for entertainment. If it wasn't yet clear that Kelly did not understand the magnitude of her comments, she added that, despite the fact that she's not a "PC person," she understands the need to be sensitive about issues of race in today's divisive political environment.
By equating her comments with those that have been criticized as not "politically correct," Kelly is adding her voice to the growing chorus of demagoguery and willfully relitigating history. Whether addressing the "middle easterners" amidst the caravan of migrants currently traveling from Central America to the Southern border (there are none), or claiming that transgender identity is a passing trend (there has been recorded evidence of self-identifying transgender individuals for over 100 years), our cultural conversation has come to a place where opinion is presented as fact in order to stoke fear and appeal to the lowest common denominator.
But Kelly has been dog-whistling her own tune since she first took over the 9am hour of the Today Show. She introduces every segment with her opinions already established and the temperament of a high school bully. Take, for example, how she sets up a discussion on "civility in politics:"
Where's The Civility In American Politics? Megyn Kelly Discusses | Megyn Kelly TODAY youtu.be
Kelly's tendency to operate at a baseline of aggression is off-putting not because her views don't fall neatly in line with those of her network colleagues, but because it is anathema to the celebrity promos and human interest fare typical of the morning shows. That's not to say that strong opinions are not a frequent part of the breakfast television landscape—it's the very foundation on which The View is based—the difference is that Kelly doesn't have a regular panel of people to debate with. So, her animus often stands alone, her eyes trained squarely on her audience. It doesn't help that she seems to actively disdain the lighter pieces her producers undoubtedly require of her. As such, almost every segment feels like a personal attempt to either punish or undermine her audience. Given her propensity to run hot right out of the gate, it's no surprise that she was enamored with Brett Kavanaugh's ranting testimony in front of the Senate Judiciary Committee last month.
To be fair, as a talk show host (and not a reporter or anchor), Kelly isn't required to uphold the same journalistic standards of impartiality as her broadcast counterparts. Still, when she feels strongly about something, her delivery becomes that of the class troublemaker, who knowingly taunts the teacher while glancing around the room to make sure her classmates are paying attention. Her tone primes her audience for the desired response, which is strange considering Kelly's stance on a given issue can be unpredictable: last October, she admonished Donna Karan for victim blaming after the designer suggested women need to consider how they dress in order to stave off sexual assault. Less than a year later, she all but rolled her eyes at the idea that the public should give women coming forward with stories of sexual assault the benefit of the doubt by believing them.
That Kelly, who moved to NBC from Fox News in 2017, had been given a time slot generally dedicated to fluff, was the first indication that no one knew how to leverage the big name she'd established for herself among Fox's more bombastic personalities. Kelly's takeover of the time slot was the impetus for the resignation of Tamron Hall, one of that hour's previous hosts, who left the network entirely, including her own live show on MSNBC. Hall, who was the first African-American woman to co-host Today, won an Edward R. Murrow award for her reporting on domestic abuse, to which she lost a sister in 2004. Side by side, the two present a contrast in empathy: one delivered impactful reporting by channeling personal experience; the other seems unable to see past her own.
According to Variety, Kelly had been in conversation with NBC about returning to political reporting and ending her morning hour, continuing conversations about her role that began once she walked in the door and seemingly never ended. Ultimately, the network was unable to decide what they wanted from her: is she a journalist, a pundit, or a talk show host? It seems that they may have finally landed on a decision: there's little room for assholes on morning TV.
---
Rebecca Linde is a writer and cultural critic in NYC. She tweets about pop culture and television @rklinde.
---
POP⚡DUST | Read More…
Sarah Silverman Defends Louis C.K. And Responds To Accuser
REVIEW | 'Labyrinth' And 'The Great British Bake Off' Meet In 'Curious Creations Of Christine McConnell'