TV
If you like Jim Henson puppets and Rachael Ray, this show is for you.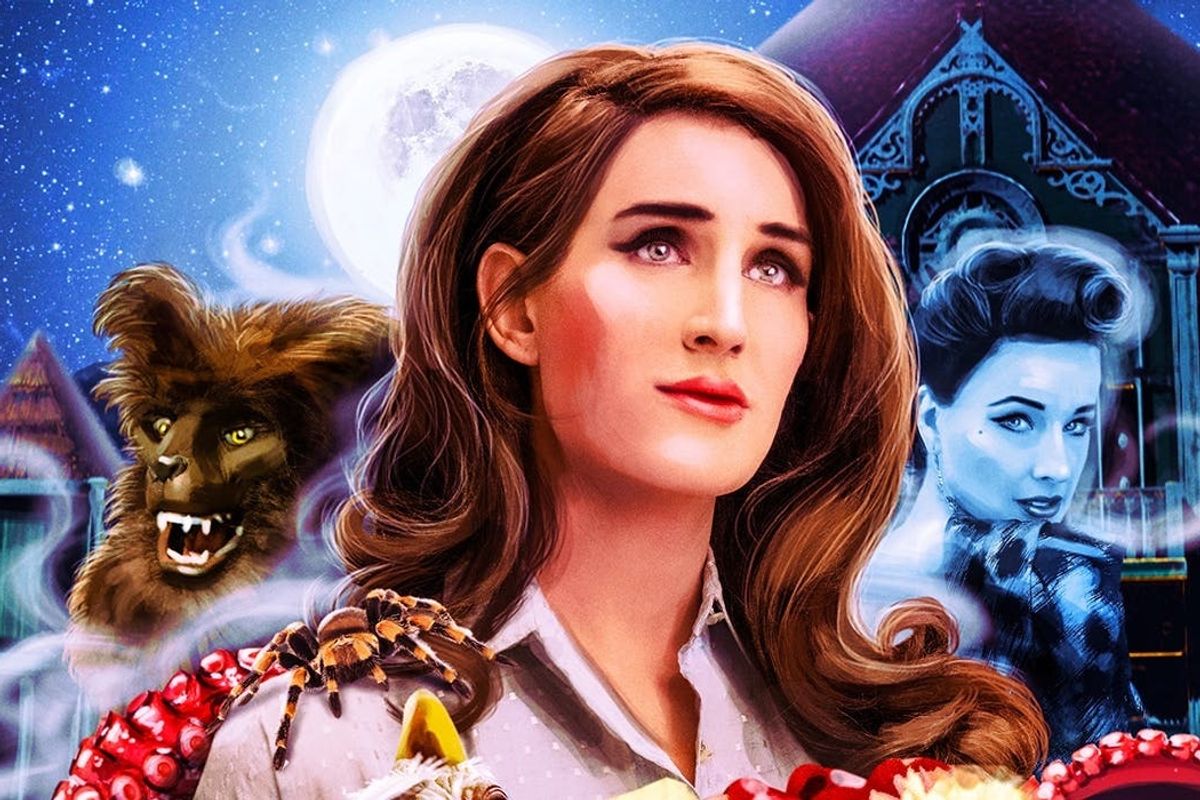 In the second episode of The Curious Creations of Christine McConnell, an old man is bound with a ball gag (and likes it), a garden gnome is molested, and the audience learns how to make cake shaped like a Victorian coffee dispenser.

The Netflix October release is prime binging material for those looking to cuddle up with hot apple cider while scrupulously writing notes on recipes for their weekend Halloween party. It will particularly appeal to spook-junkies who appreciate TV of the Pee-wee's Playhouse variety — it has a PG rating but is really meant for adults who appreciate some unconventional, slightly sadomasochist humor.
Viewers are invited into a home "where the strange and unusual are safe and welcome," watched over by the kill-you-with-kindness mistress Christine McConnell, whose hodgepodge entourage of monster puppets bicker as she walks you through how to make some insanely-detailed treats. Her pals include Rose, the roadkill-brought-back-to-life with a fork for a hand, Rankle, the Egyptian mummy cat who demands to be worshipped, and newcomer Edgar, a lovable werewolf who is tempted by the smell of blood. All puppets were made by Henson Alternative, a branch of The Jim Henson Company.
The bizarre series is a fitting platform for real-life baker and artist Christine McConnell, who is known for her Instagram-famous cake creations, as well as turning her parent's Los Angeles home into a real-life monster and gingerbread house. After her home makeovers went viral, McConnell said she was approached by around 300 production companies to do a reality-based show. "I don't really watch that stuff mostly—I mean I have a few guilty pleasures, but I'm much more into scripted TV and storylines, and things like that," she told Eater.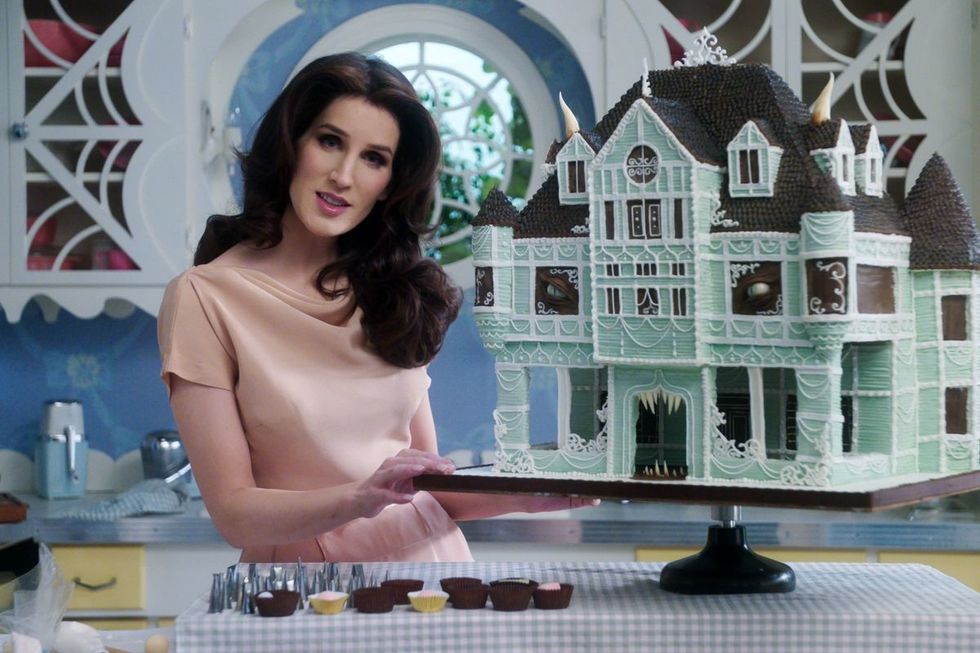 Netflix/The Curious Creations of Christine McConnell
From edible spiders to wolf-claw donuts, the bakes on the show look amazing. One of the stand-out pieces comes in the first episode, when McConnell makes a huge cake perfectly sculpted to look like her house. Outside of the kitchen, the host presents the audience with a how-to on making homemade candles, and even shows off her sewing skills when preparing a dress for a handsome guest who is probably a serial killer.

While cooking tutorials are the focus of the thirty-minute episodes, what makes the series stand apart from shows like The Great British Bake Off is the peculiar story that unfolds as the house welcomes more shady characters and fights off angry neighbors. McConnell's loving relationship with her monster children reminds us of our own family pets, even though our dog may not be actually plotting to murder the mailman. The dialogue has humor that is overt and twisted, and even goes meta at times, like when Christine is telling the audience how to make peanut butter pretzel bones and Rose turns to Rankle to ask "Who is she even talking to?"
For those looking to add a new classic to their October TV marathons, The Curious Creations of Christine McConnell is a series that checks the boxes for spooky, weirdly comforting, and memorable. Check out all six episodes, now streaming on Netflix.
Rating: ⚡⚡⚡
---
Joshua Smalley is a New York-based writer, editor, and playwright. Find Josh at his website and on Twitter: @smalleywrites.
---
POP⚡DUST | Read More…

BOX OFFICE BREAKDOWN | NYFF Darling Shines Bright
"Pretty Woman" Cast Celebrates At Album Release Party