MUSIC
The final pair of singles before Father of the Bride drops next month.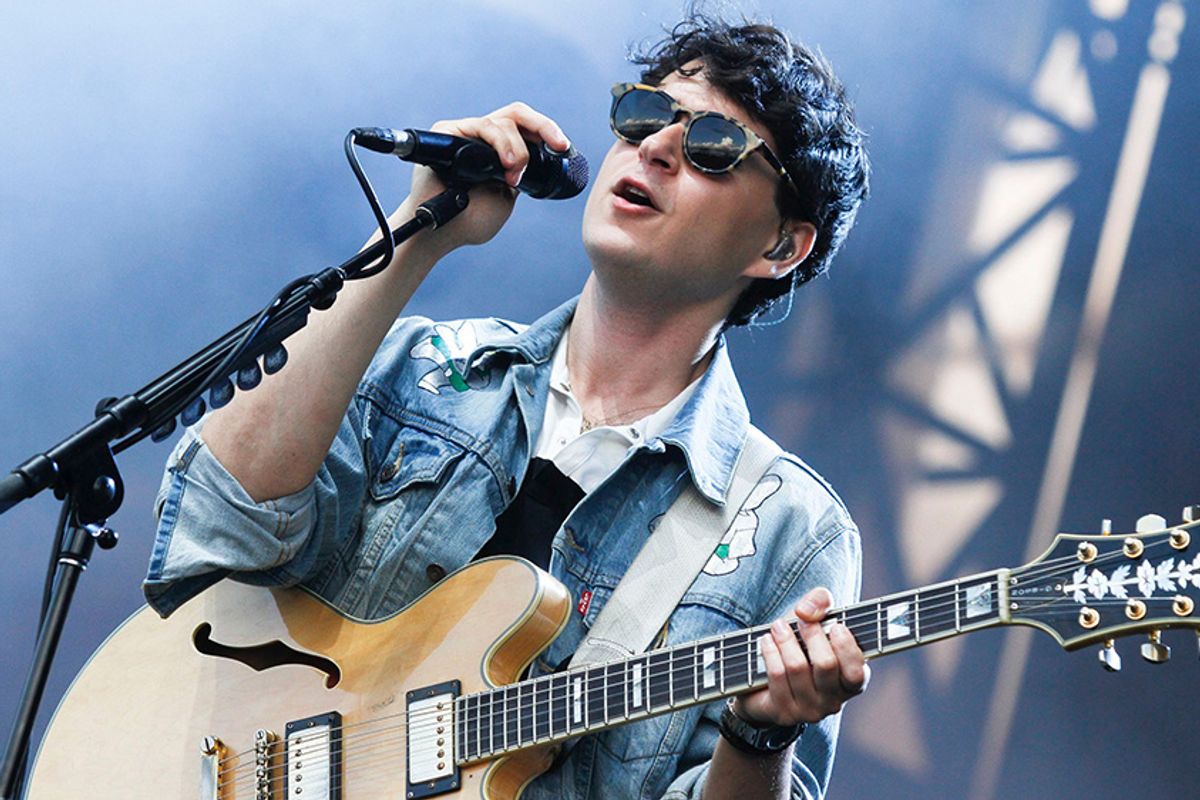 Variety
Vampire Weekend have just shared a new pair of songs, "This Life" and "Unbearably White," as the final preview of their forthcoming 18-track album, Father of the Bride before it officially releases on May 3rd via Columbia Records.
They've been dropping paired singles for the last two months in anticipation of the record. In February, they dropped "Harmony Hall" and "2021." In March they released "Sunflower" (featuring Steve Lacey) and "Big Blue."
"This Life" borrows lyrics from iLoveMakkonen's "Tonight," features vocals from Danielle Haim, and leads with a breezy guitar riff that sounds just like Van Morrison's "Brown Eyed Girl." Like most of Vampire Weekend's releases, the references are tightly clustered. However, "This Life" is just about the sunniest, most uplifting song they've put out to date in the FOTB rollout.
Produced by Ariel Rechtshaid and Bloodpop, "Unbearably White" is a slightly more pared down offering with a satiric bite. The song's got a languid melody as Ezra sings, "There's an avalanche coming / Don't cover your eyes."
---
Sara is a music and culture writer who lives in Brooklyn. Her work has previously appeared in PAPER magazine and Stereogum.
---
POP⚡DUST | Read More...
Every Time Jameela Jamil Has Taken Down the Kardashians' Toxic Diet Culture
These 10 "Buseyisms" Will Save Us All