MUSIC
As the rapper gears up to release his sixth studio album next week, lets revisit how Wale developed a reputation of being corny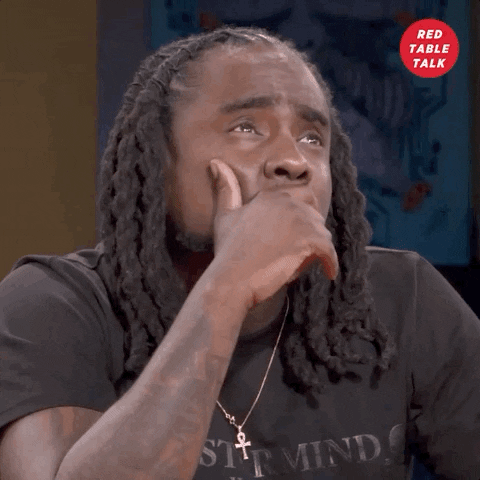 To look at the history of Wale is to dive down a rabbit hole with many twists and turns.
As a rapper, he travels in prominent circles but has never seemed to quite fit in with his mainstream peers. His success has always come in the form of radio-ready singles, while his longer projects have historically garnered tepid critical reviews. The rapper seemed to have found his footing in the early-2010s. 2011's Ambition and 2013's The Gifted were crowning achievements for the rapper, the latter going number 1 on the Billboard album charts, while the former spawned the single "Lotus Flower Bomb," which went platinum and earned a Grammy nomination. For the first time since his debut, Wale's talent was noted in the public eye, and he wanted his due respect.
So when Complex's annual roundup of "50 Best Albums of the Year" exempted Wale's The Gifted from the list, Wale was fed up. He called the magazine and berated the staff, at one point threatening violence. The phone call made the rounds online and painted Wale as cocky, corny, and overly sensitive. In a tense interview later that year, Wale stood by his antics, saying he wouldn't apologize to "Williamsburg hipsters." It was the perfect example of what has forever been Wale's Achilles Heel: He tries too hard to be liked. "They think he has reacted to too much," said Joe Budden of Wale's haters. "Anytime your reactions are perceived to be emotion-based [it's corny in Hip-Hop,] and Wale has emotionally reacted to so much."
Is Wale Corny? | The Joe Budden Podcastwww.youtube.com
But does an emotional reaction mean Wale should be dismissed as a viable artist? No, but his antics are painfully hard to overlook. In 2017 the rapper went on Everyday Struggle to talk about his fourth album, Shine. The album was a commercial flop, partially because the rapper aggressively leaned on radio-friendly sounds. "There's not a song here that feels grounded in much more than the desire to enjoy the moment or at least feign doing so well enough to make radio playlists," wrote Pitchfork. Shine was littered with potential summer hits, but they all sounded fraudulent and none of them sounded like Wale. The project felt rushed and curated for a very specific purpose, with singles like "My Love" coming off as a desperate hail Mary for mainstream relevance at a time when Wale felt his star was waning.

But in some ways, he was still highly discussed. Wale's previous project, 2015's The Album About Nothing, was warmly received by critics and served as a comeback of sorts for the rapper. It was a thematic continuation of the Seinfeld-tropes that put Wale on the map in 2008, with the welcomed addition of Jerry Seinfeld himself. Together, the comedian and rapper filmed a series of charming videos, both in the studio and at a coffee shop, discussing everything from music to strippers to Wale's over-sensitivity. Seinfeld directly helped with the album, and the duo even filmed a skit in which Seinfeld pressures Wale to make the infamous Complex call in 2013. The album went to number 1 on the Billboard 200 its debut week and was Wale's first number one project since 2013. "Why do you give these people meaning?" Seinfeld asks Wale at one point, referring to haters. "I don't know, Jerry!" Wale responds.
Seinfeld & Wale Talk "The List" | Complexwww.youtube.com
Frank conversations like these, ones which paint the rapper as passionate and relatable, are what made the lack of authenticity on Shine so surprising. It seemed like Wale had turned a corner. It seemed he had realized that seeking everyone's approval is futile. But as Shine suffered, the question resurfaced as to whether or not Wale was just a try-hard willing to do whatever it took to stay famous. It seemed his identity was reliant on being our friend. "A lot of the mainstream artists that you're championing right now, I don't believe in my mind they're capable of making a song like 'Golden Salvation,'" Wale told Everyday Struggle when they confronted him on why Shine performed so poorly. The song, which was a deep cut off The Gifted, is a dense analysis of consumerism, and it critiques rappers that claim to stand by religion without embodying its teachings. But that was 2013. The hosts pressed him for more clarification. He then dove into an awkward verse-by-verse re-hash of his song "CC White," the only lyrical track on Shine. The track is lyrically stimulating, but the strange re-hash and overall denial of Shine's failure brought the discussion of the emcee's insecurity back into the limelight.
There is no doubt a lot of pressure on Wale in 2019. With the success of his radio singles now in the rear view due to the popularity of streaming, it's hard to see where Wale will fit in a genre that is overcrowded with budding talent. "I feel when the radio single kinda died, Wale died with it," said Joe Budden of Wale's relevancy.
It's sad if that's true. The emcee has a lot to be proud of. He's worked with a diverse array of artists including Lady Gaga, Jerry Seinfeld, Pharrell, and Waka Flocka Flame, and has proven to be a lyrical underdog to boot. With the release of his new album, Wow...That's Crazy, we can only hope he shifts focus to the lyrical content that has always been his passion, and disregard the rest. "They told me to get help...so I did," Wale wrote on Instagram before announcing the album. The collection will thematically follow Wale's journey through therapy, which seems like a fitting place for the rapper to end up at this point in his luke-warm career. One can only hope the project is genuine, because if it isn't, it might just label him corny for the rest of time. "Let me tell you why they don't like you," Seinfeld said to Wale. "Every person has a different reason, and none of them have anything to do with you." Wale snapped back, "Aren't I allowed to wanna know why, though?" Let's hope he's found his answer.
Wale - On Chill (feat. Jeremih) [Official Music Video]www.youtube.com