FILM & TV
WEEKLY RUCAP | The Finale to end all Finales.
The Finale absolutely gagged me. My Wig was snatched. I just can't handle it!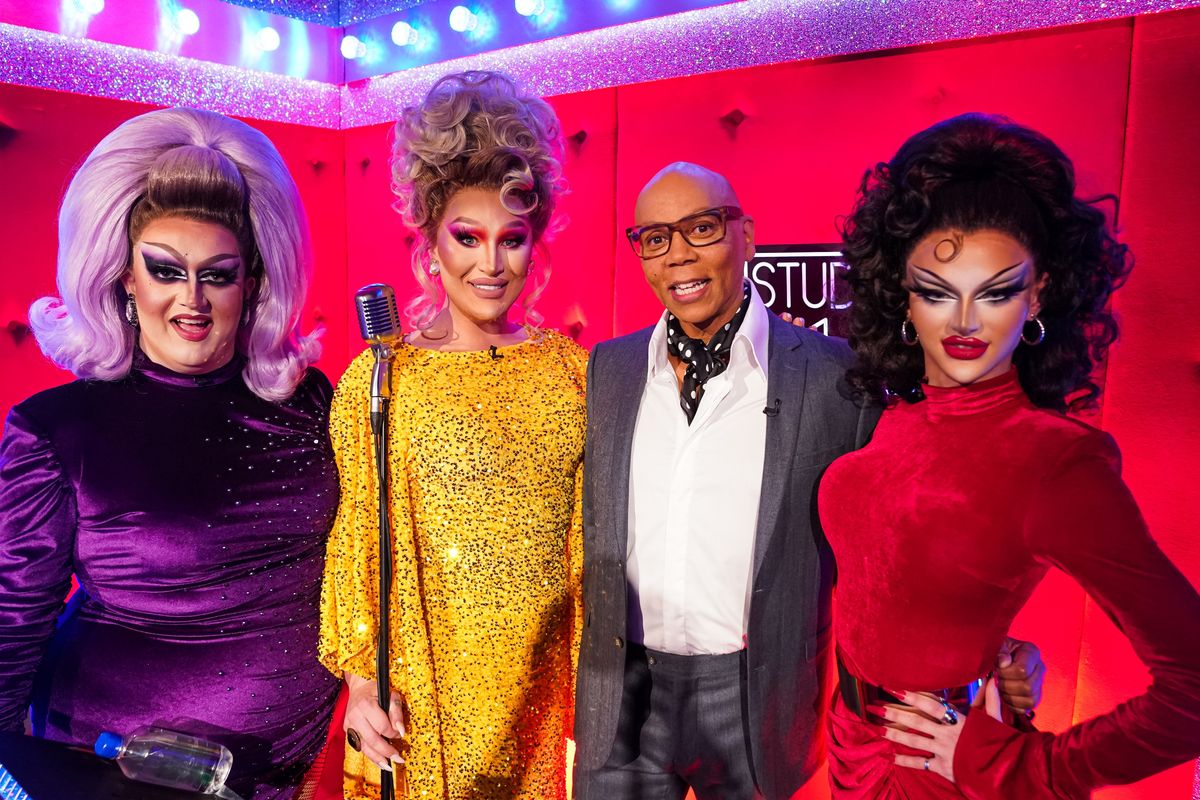 Photo by Kieron McCarron/ITV/Shutterstock
Like the #BenDeLaChrist elimination, this recap is going to be very different from my usual fair. I'm not going to divide it up - I'm just going to talk, because there's a lot to talk about, but it all happened in some very critical moments. There was no real beginning to the show - instead it went almost directly to the challenge and then to the deliberation - and it was one of the most stressful episodes of my entire life.
The reveal of the challenge, a massive lip synch remix to RuPaul's Kitty Girls, that the queens have to choreograph, write, and sing. Not only will it not take place on the mainstage - instead happening behind the scenes - it will also be one live, continuous shot! The queens are actually more excited than nervous, as all of them are convinced that they'll be able to show of their best stuff.

But, Ru didn't let them go without one last twist: The eliminated queens are back-back-back-back back again, and they are going to decide who the final two of the competition are going to be. I know right? I couldn't handle it.
And most of them do when they go in for the choreo-session with Todrick Hall, but poor Bebe isn't a dancer and it certainly shows. Todrick is done with her by the end of the day, as is everyone else, but in the end, the finish and they do one of the best performances in Drag Race herstory!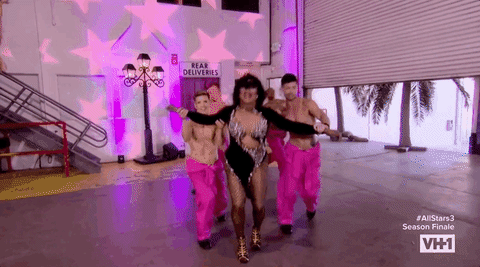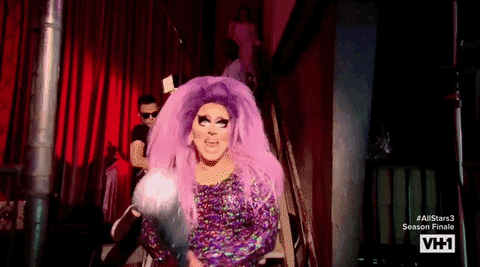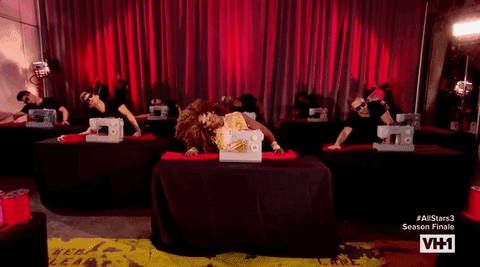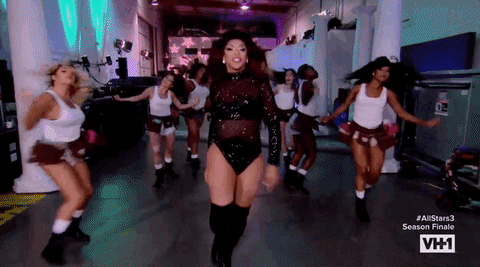 We start with Kennedy's amazing entrance. She dances her ass off and her lip synch is super tight! After that, we cut to Bebe, who showed off how true the statement "less is more" is when she lip synchs her ass off and pays tribute to her time on Season One. But she pales in comparison to Shangie and Trixie. Shangela shows off how much of a brilliant diva she is by sashaying and dancing her ass off. And Trixie turns it out, too.

Afterwards, they have the "Best Drag Eleganza Extravaganza," and let me tell you something: they all killed it. Every single one of them.
Bebe: She came out in this beautiful cheetah outfit, that perfectly hugged her body and screamed CAMEROOOOOOON! 10/10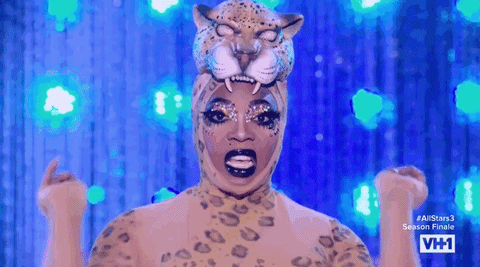 Kennedy: Came out in a new take on her previous dress from before - and it was a lot, and even though it wasn't my taste, it was beautiful drag. 10/10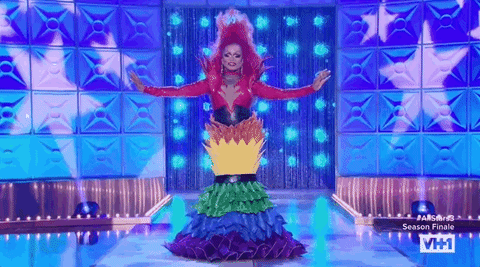 Shangela: She looked straight-up gorgeous. She was not even clockable. She oozed high fashion, Marilyn-Monroe-realness and I lived for every second of it. 10/10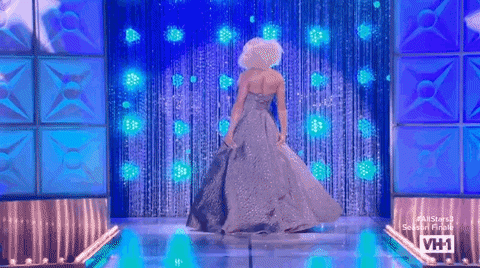 Trixie: She came out and looked totally different from what she usually brings to the runway. It was an all-black look in this beautifully strange pomp wig. Her dress was elegant but still had that strange, Mattel twist. 10/10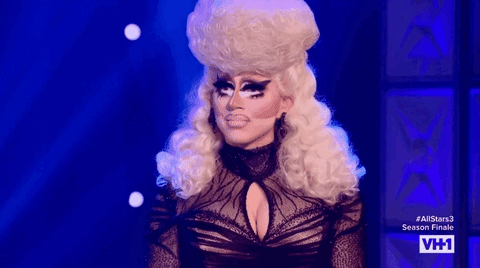 After the judges said their peace - the real deliberations began. One by one each queen came through. First was Bebe, she delivered this regal speech about her and her crown, and the other queens were really turned off by it. They wanted to see a queen be real, and Bebe is far from it when it comes to competition.

After Bebe was Kennedy, and Kennedy was the exact opposite. Kennedy's appeal was just as personal as her whole story. She talked about how she can educate the young queens of drag, and how she knows what she's doing because she's been around. She has so much to give - and it was beautiful to see her talk so passionately about the art of Drag. But, some queens still didn't feel very comfortable with her for whatever reason.
Then it was Shangela, who talked about how she has built herself up since her previous two seasons. She is brilliant at drag because she learned from amazing queens, she asked questions, and she got her shit together. She has done so much and will continue to do much more with the crown - and I think that's the truth. Shangela has done the best in competition - especially now that BenDeLa has eliminated herself.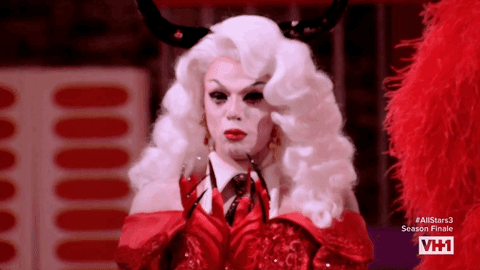 Last was Trixie, who came in and was totally herself. She talked about how important the competition was and how she could bring something new and fun with the crown because she's already done so much. She's created a TV show, and released a folk album that made it to number one on iTunes! She's killing it and she really wants to win this crown!

In the end, the eliminated queens ended up picking Kennedy and Trixie. AND LET ME TELL YOU SOMETHING. I WAS SO HAPPY AND ANGRY! Why? Because I love Trixie, but I recognize that Shangela was robbed of her chance to finish this season out with a bang! She's tried so hard and gave everything to this competition, but she was still left with not even one last chance to get this crown. I was upset, and I felt really sorry for her.
The lip-synch was unimpressive on both ends. I loved Trixie's look and her somber approach to the song - and rolled my eyes at Kennedy's theatrics. For a minute, I thought that Ru would give the crown over to Kennedy - but I was relieved to hear Trixie's name. Even though Shangela was robbed - I was still happy that Trixie got her moment.
And that brings an end to one of the most stressful, up-and-down seasons of my life. Here's to Season 10!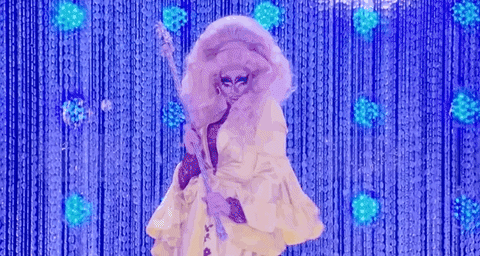 ---
Shann Smith is a freelance writer, screenwriter, playwright, gamer, and film/TV lover. When he's not working on his columns for Popdust, he's doing his best to create and consume as much media as he can!

---
POP⚡DUST | Read More…
WEEKLY RUCAP | Episode 6 destroyed me.
WEEKLY RUCAP | Episode 5: Pop Art Ball
WEEKLY RUCAP | Episode 4: All Stars Snatch Game!