TV News
This season will go down in Drag Race her-story. Facts are facts.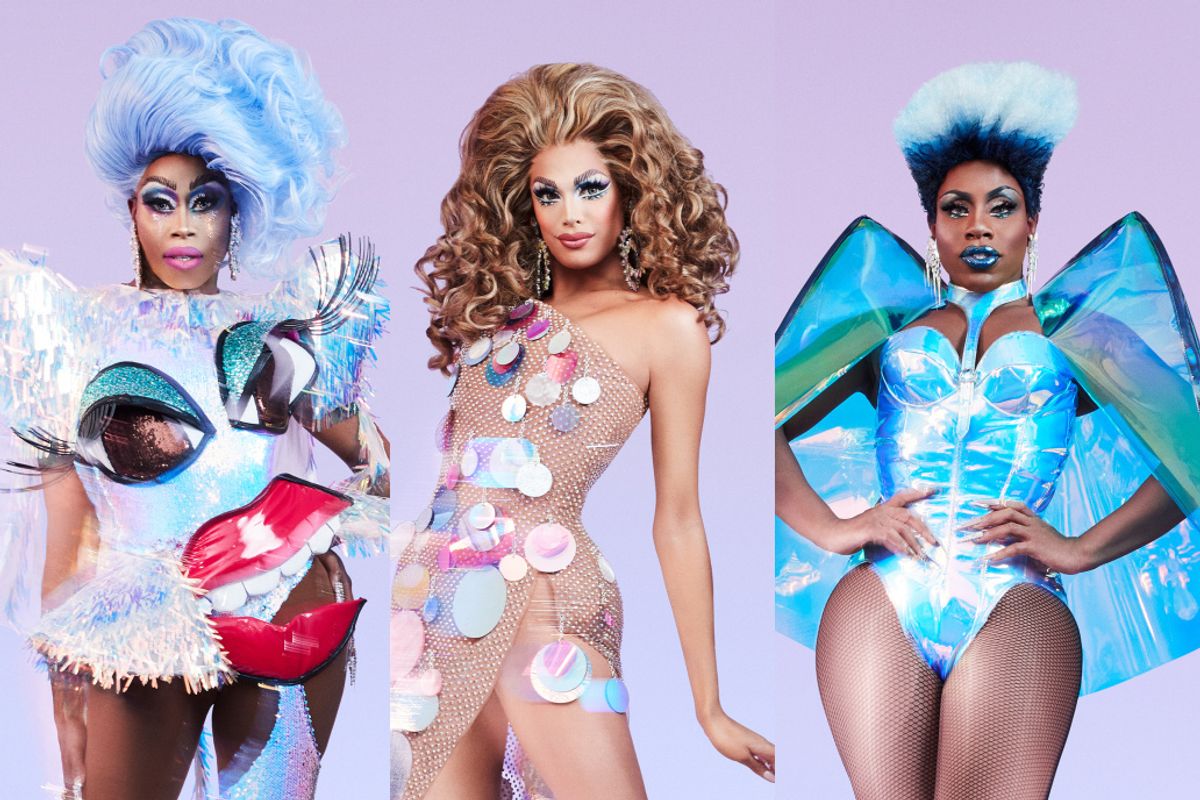 EW
Dear plebeians, get ready for some "goopery" and ShamWows from your newly-sequined royalty on season four of RuPaul's Drag Race All-Stars.
Your favorite queens who sashay'd away are back and ready to "shantay you stay" for a spot in the Drag Race Hall of Fame.
The next chapter in the reality competition series will pit former queens from RuPaul's Drag Race's ten seasons against each other. Beginning Friday, December 14th on VH1, these ladies will assemble divine outfits in the Werk Room and battle it out afterwards on the runway. Queen Mother, RuPaul herself, told Entertainment Weekly (EW) that, "The girls on All-Stars 4 are exciting and they have so much more to show."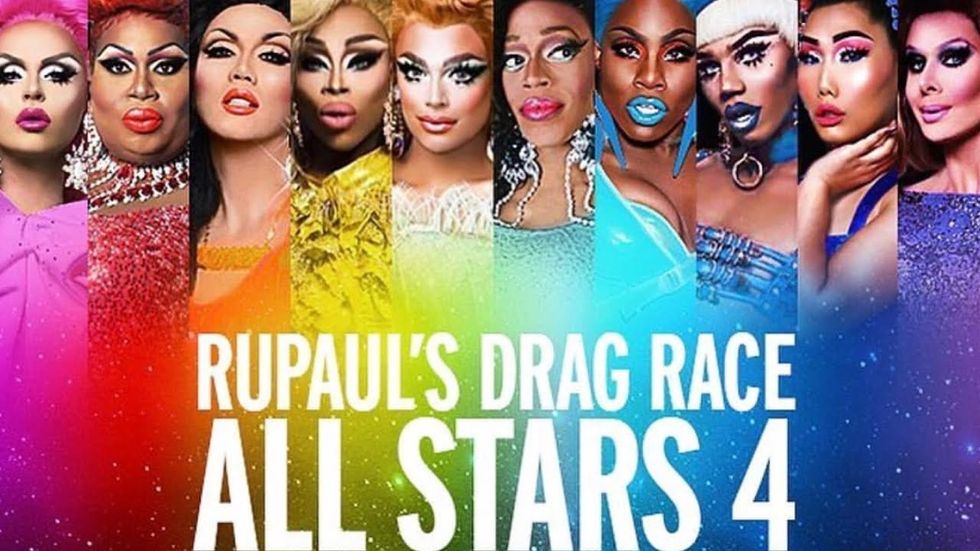 Last time we left All-Stars, the fandom was sharply divided over the controversial season three finale, where the presumed frontrunner Shangela was given the boot by fellow contenders Kennedy Davenport, BeBe Zahara Benet, and ultimate victor Trixie Mattel. Angry diva-fans widely criticized the season as giving us weekly installments of "RuPaul's Best Friend Race," since the competing queens were bequeathed the power of eliminating their sisters through popular vote.

Ru hopesAll-Stars 4 "will shock fans, although I don't think they'll be as disappointed. We always try to do something fresh and interesting, and sometimes it turns out in a way that you don't really expect. I love Trixie. She's a real superstar, but I really didn't count on the other girls who came back being so vindictive [and voting against Shangela]."
Facts are facts, however, and how the competition will shape up on All-Star 4 remains to be seen. What we do know is that we are here for the newest crop of our favorite returning divas. Her-story will be made. Bow down to your queens, bitches: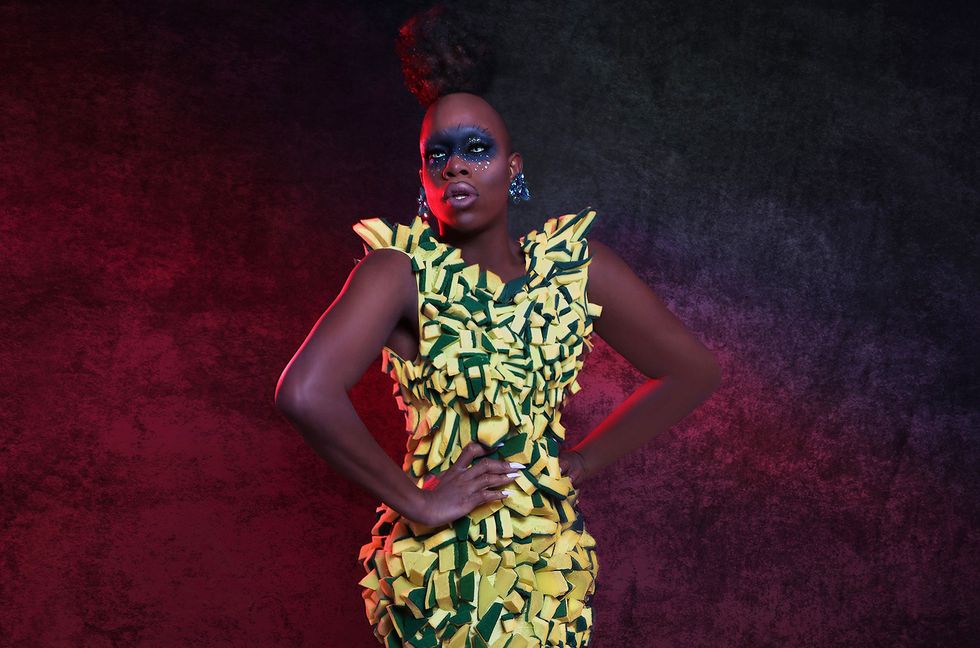 Monét X Change
Monét X Change (Season 10, 6th place): Sweeping into Drag Race on a quest to make sponges couture, our season 10 Miss Congeniality is ready to "[clean] up the motherfucking competition" with a new battery of cleaning products including "some ShamWows and some yellow gloves," she told EW.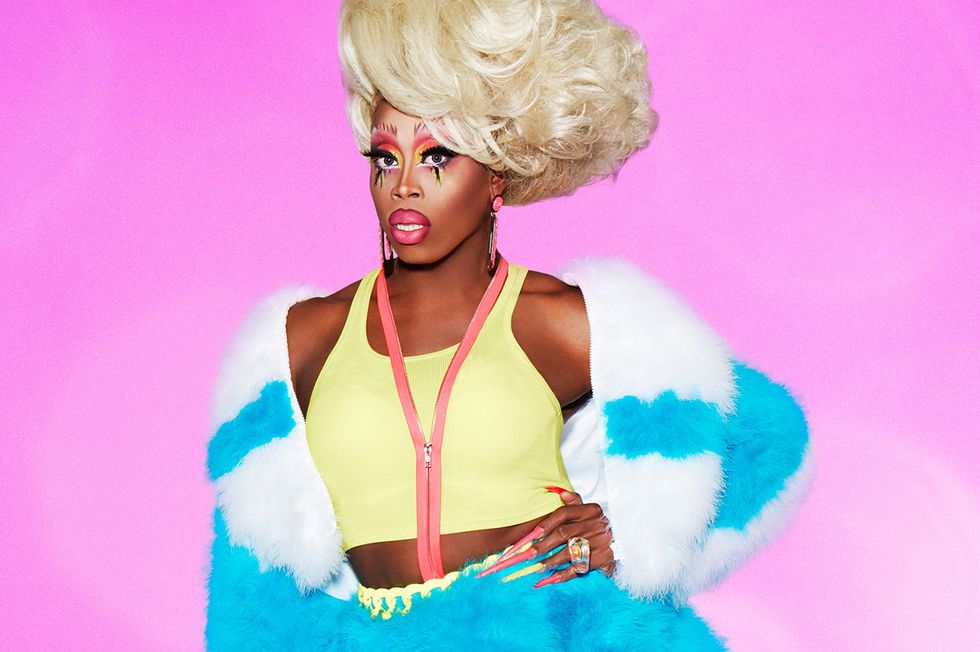 Monique Heart
Monique Heart (Season 10, 8th place): Monique captured our hearts with her spirit and made us keel over with her legendary catchphrases. Whereas season 10's phrase was "facts are facts," All-Star 4 is all about "the goop." We don't know what it means, but we like it!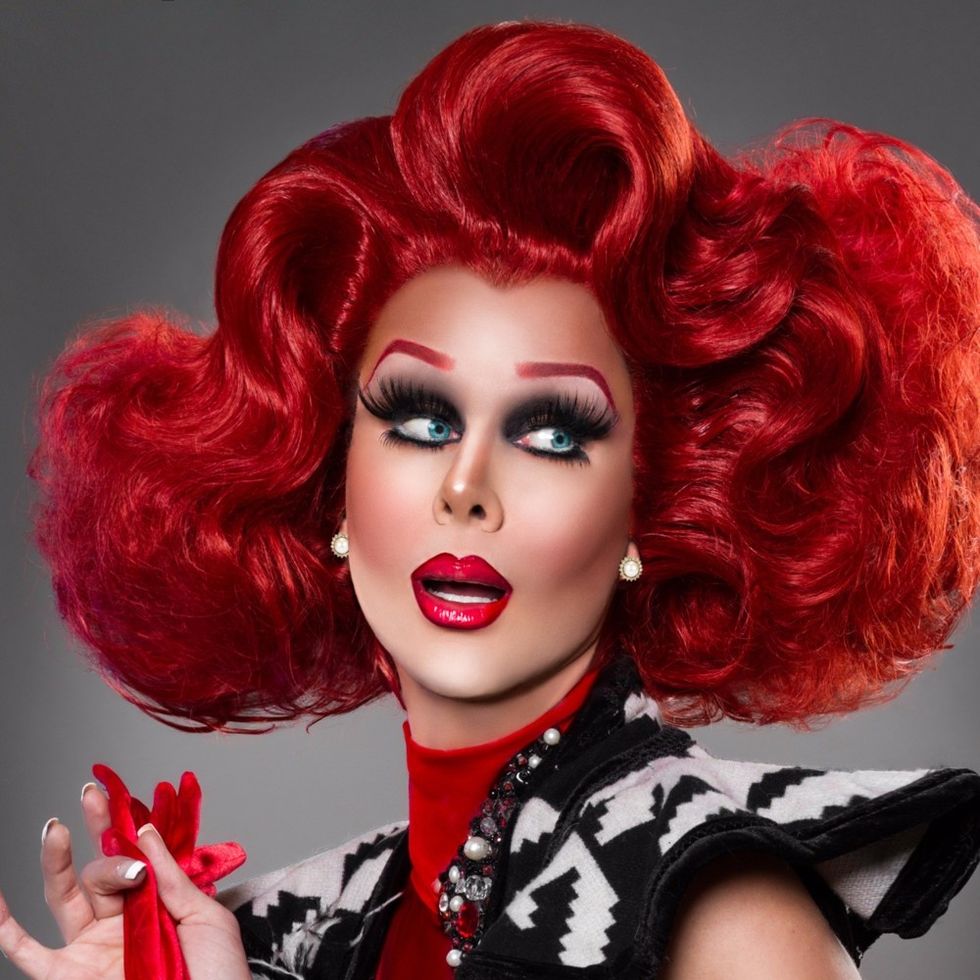 Trinity Taylor
Trinity Taylor (Season 9, 3rd place): The pageant queen famous for her capital-T tuck is ready to "finish what [she] started." She promises edgier looks than her usual showgirl fare and may even be getting a bit religious.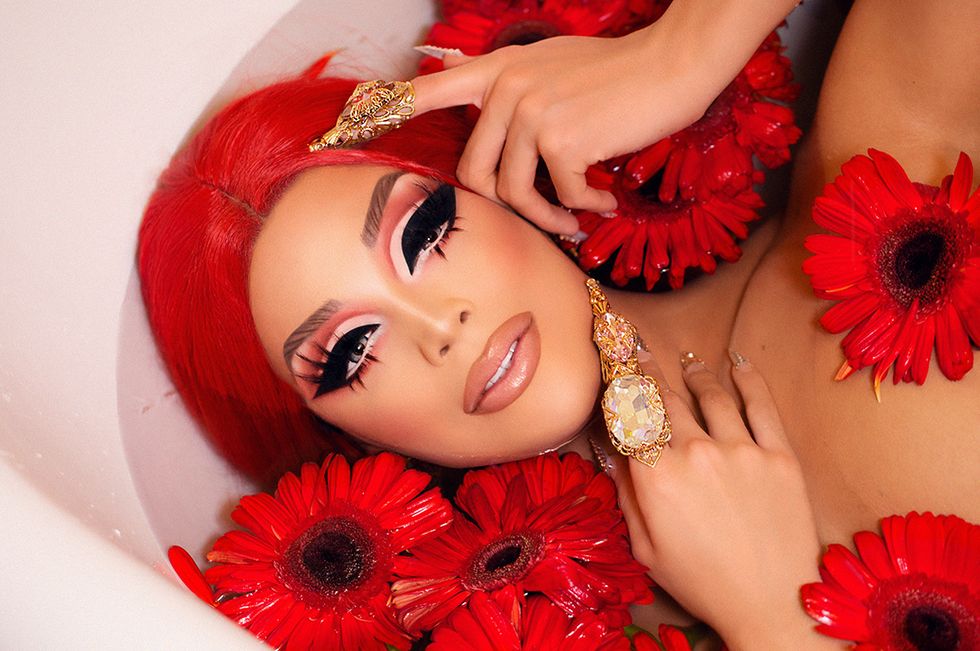 Valentina
Valentina (Season 9, 7th place): She's finally back. Widely considered a frontrunner in her season, Valentina was booted after her infamous lip sync when she covered her face from the judges. "If I lip sync again, I'm going to have to redeem myself," she says, adding that she's running on a "different maturity level" this season.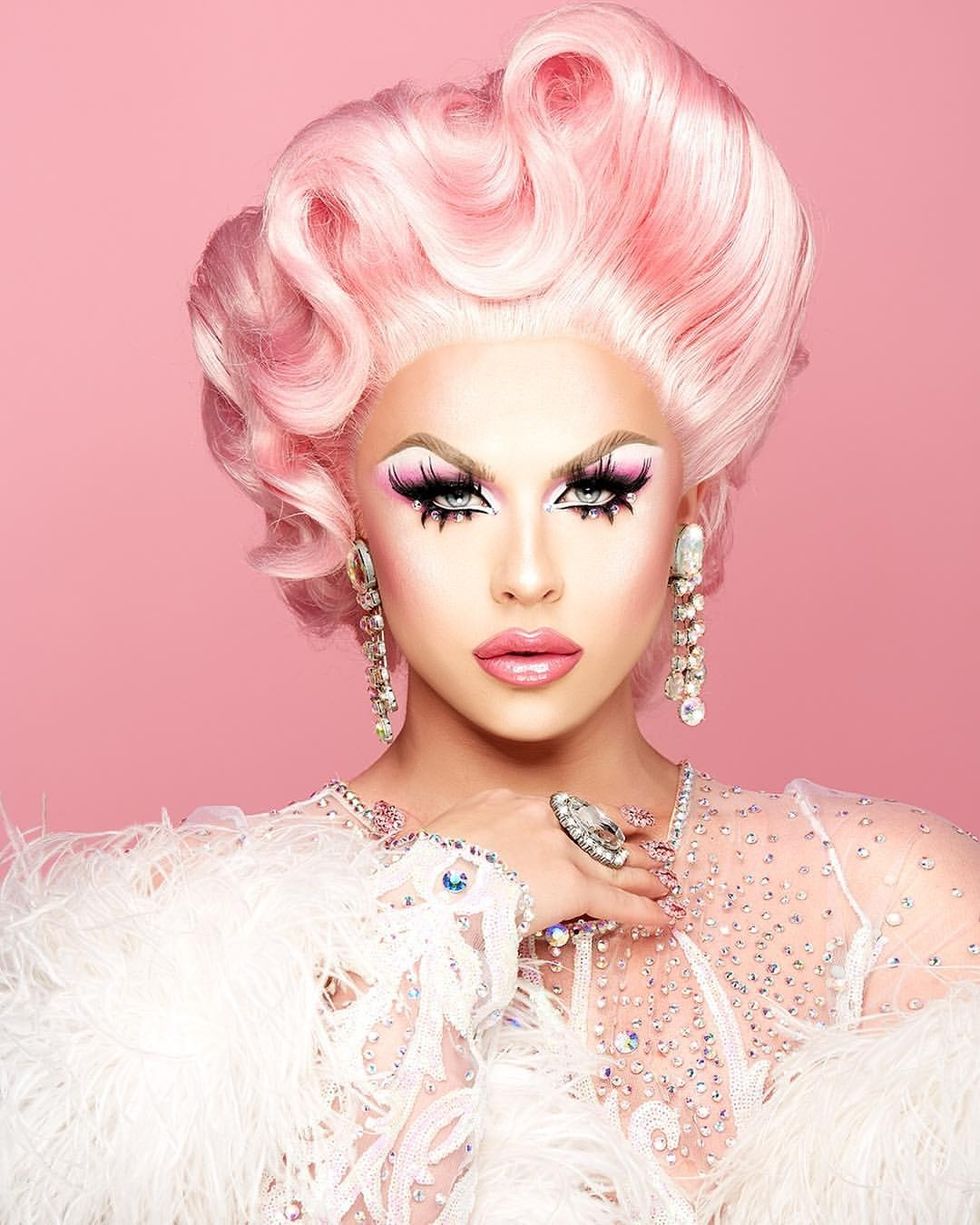 Farrah Moan
Farrah Moan (Season 9, 8th place): Known as more of a "whiny, obnoxious" queen, Farrah tells fans (and Valentina) to watch out: "Farrah Moan on All-Stars 4 is more of a force to be reckoned with."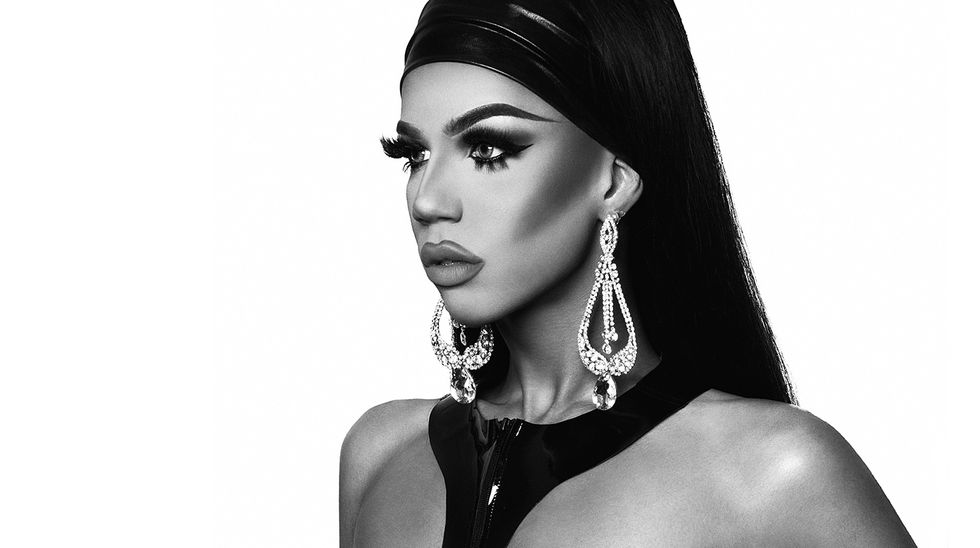 Naomi Smalls
Naomi Smalls (Season 8, 2nd place): The queen who almost had it all is back, and one thing is for sure on the menu: LEGS.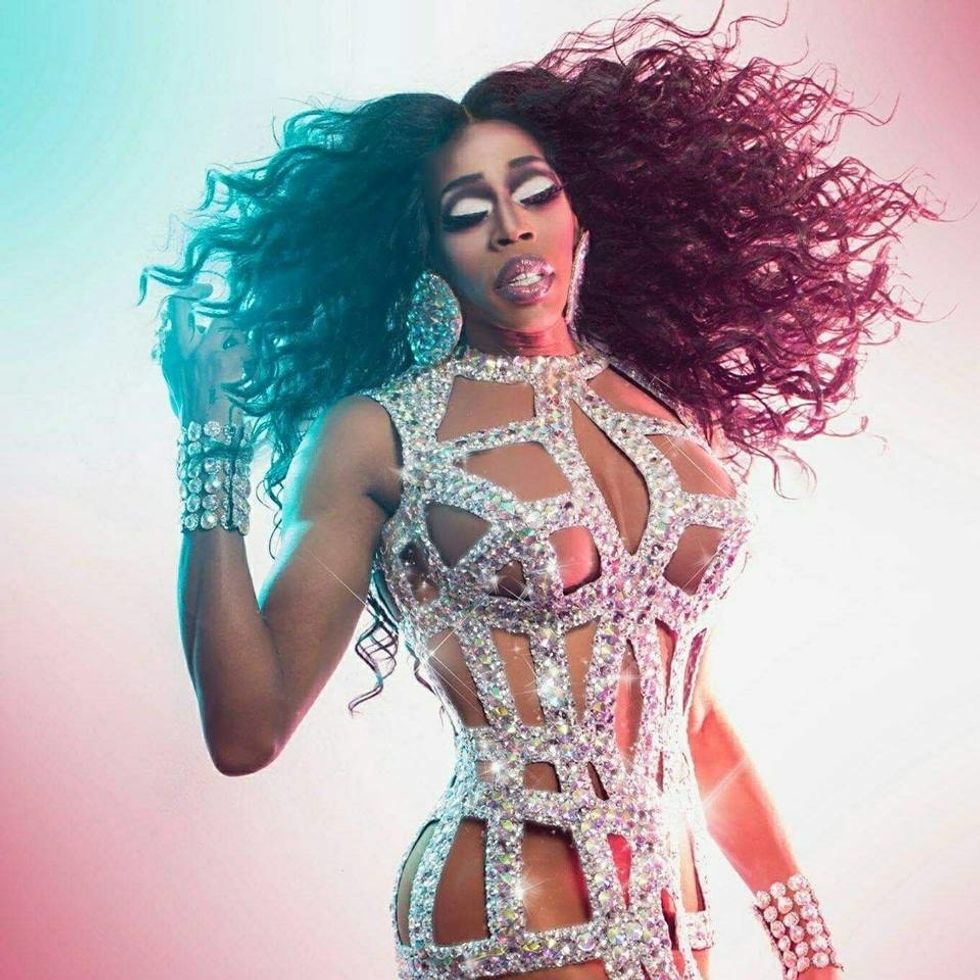 Jasmine Masters
Jasmine Masters (Season 7, 12th place): Famous for her memes, Jasmine Masters says fans should expect the comedy gold to continue this season: "We get a lot of jush in there. There's a lot of jush going on, so you're going to get your jush!"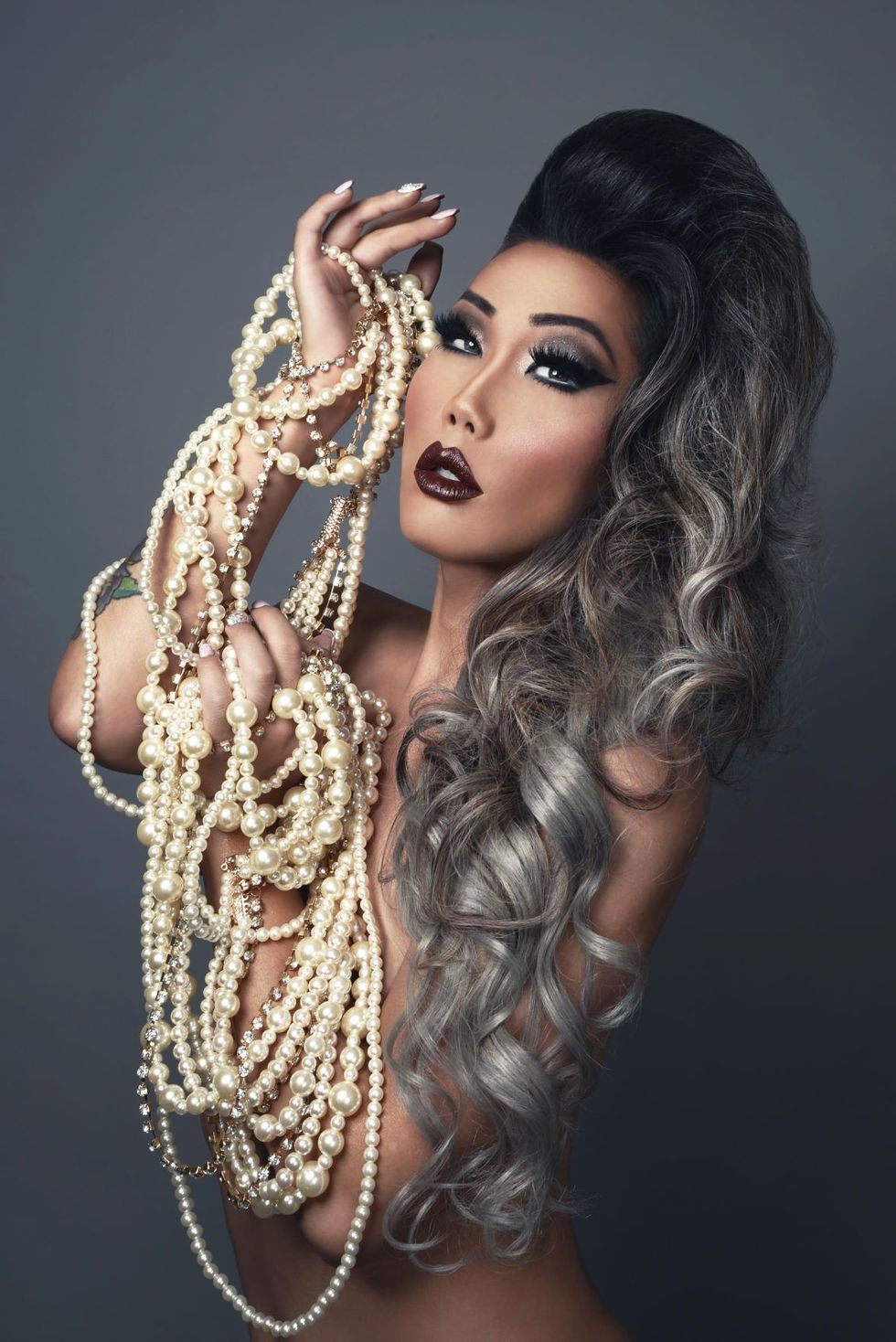 Gia Gunn
Gia Gunn (Season 6, 10th place): Remembered for her rebellious eyelash malfunction during her season 6 exit interview, Gia's return will be her first after coming out as a transgender woman. Some fans are wondering whether RuPaul's inclusion of Gia is the Queen Mother attempting to make up for her controversial anti-trans comments made earlier this year.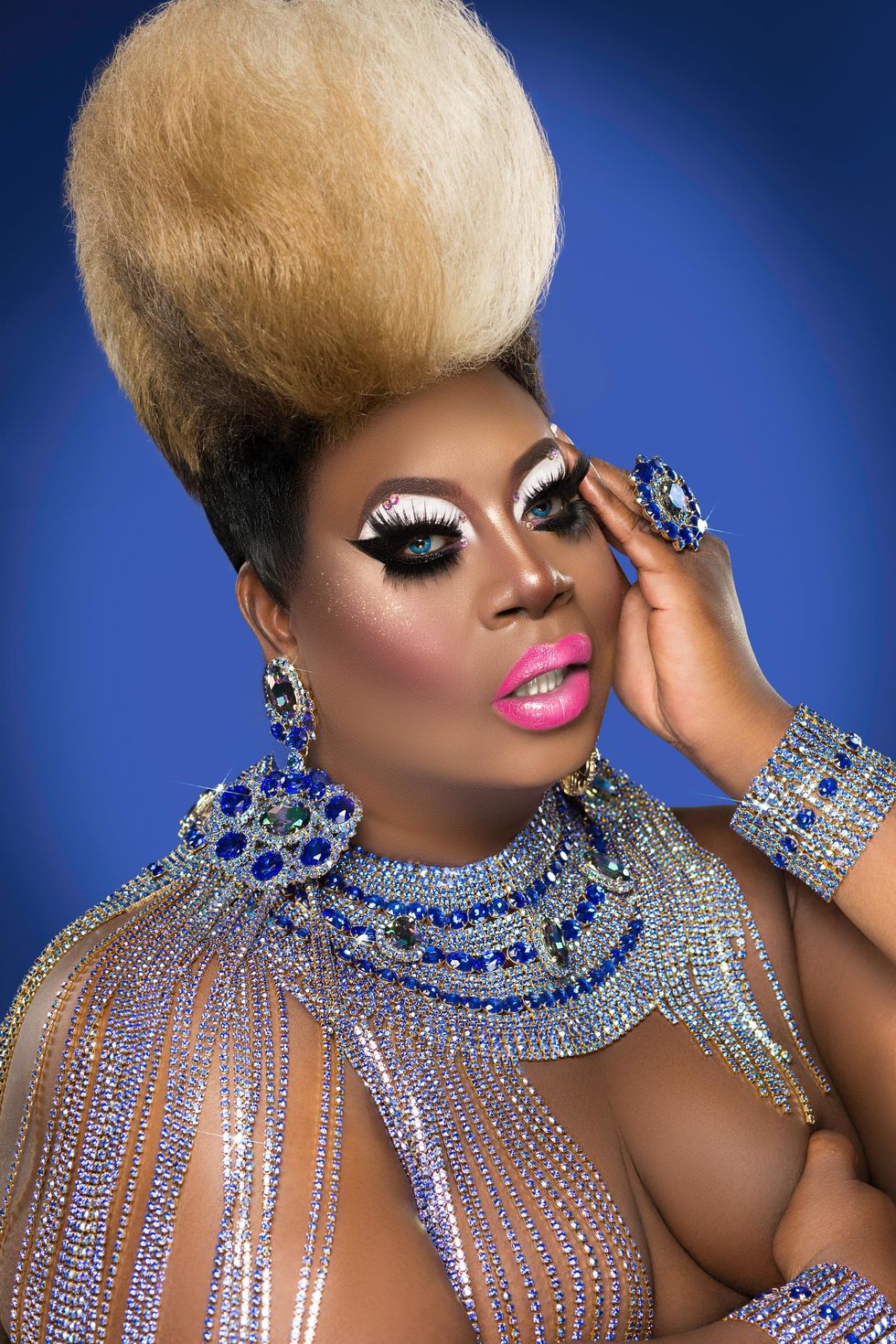 Latrice Royale
Latrice Royale (Season 4, 4th place): This is mother Latrice's fourth Drag Race appearance after sashaying away on Drag Race season four, All-Stars season one, and professor-ing on the third season of RuPaul's Drag U. She isn't taking no shit this round: "This whole new sisterly thing we got going on where everybody's like 'sis,' that's some bullshit. You ain't really my sister because my real sister would let me know the real tea," she said.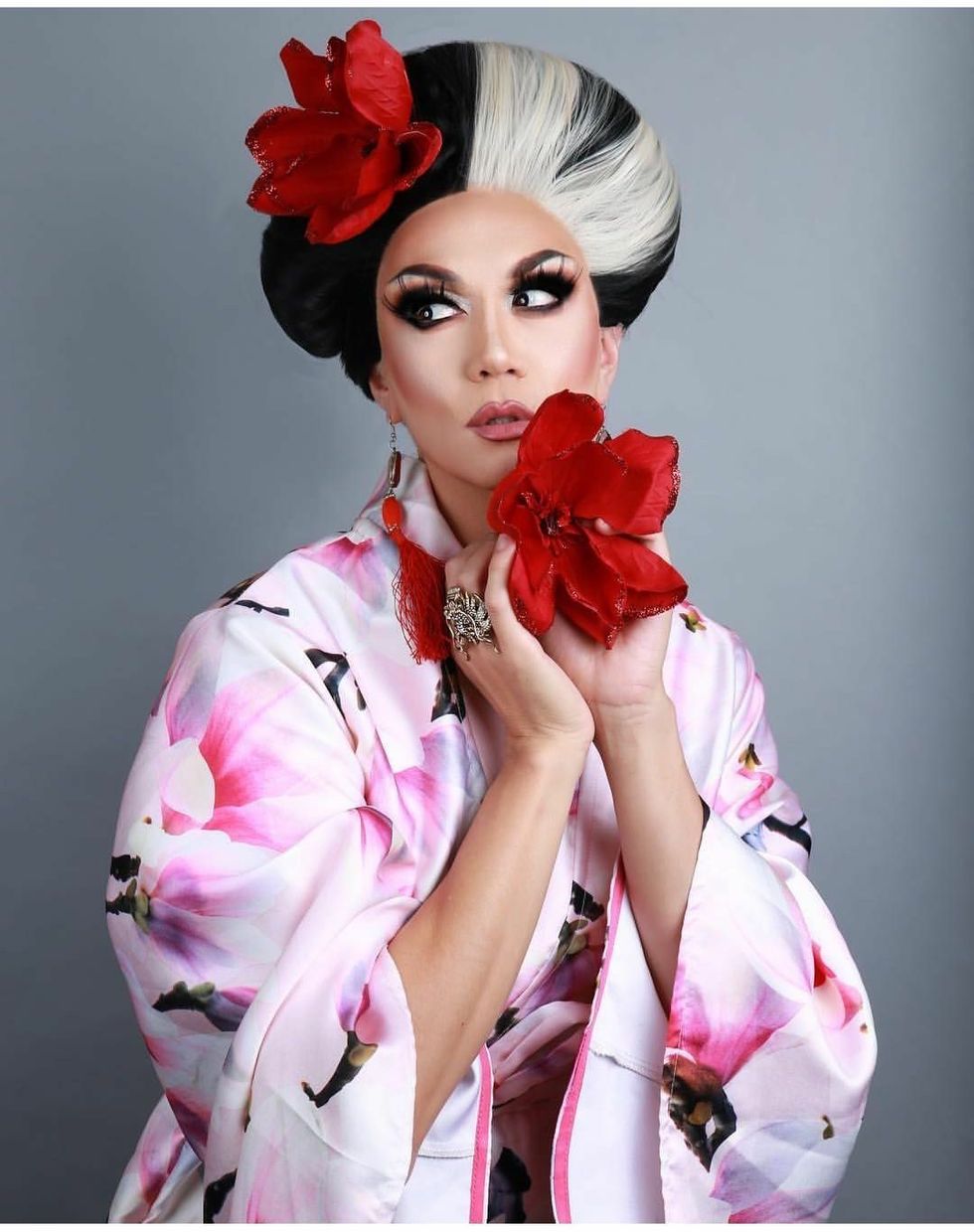 Manila Luzon
Manila Luzon (Season 3, 2nd place): And last but not least—welcome back to a queen whose last broadcast on Drag Race was in standard definition. "Drag has changed so much," Manila told EW. "It's nice to come back and show what I'm capable of after I've had the opportunity to become a drag superstar."

We don't know about you, but we're ready for some eleganza extravaganza, honey! Catch the premiere of RuPaul's Drag Race All Stars season four at 8 p.m. ET Friday, December 14th on VH1.
---
Joshua Smalley is a New York-based writer, editor, and playwright. Find Josh at his website and on Twitter: @smalleywrites.
---
POP⚡DUST | Read More...

Sabrina Fights the (White, Straight) Patriarchy in Netflix's "Chilling Adventures of Sabrina"
Do Networks Even Know What a Musical Is?