FILM & TV
WEEKLY RUCAP | Episode 2: Divas Lip Synch Live...
The claws are out honey, and it doesn't look like anybody is safe.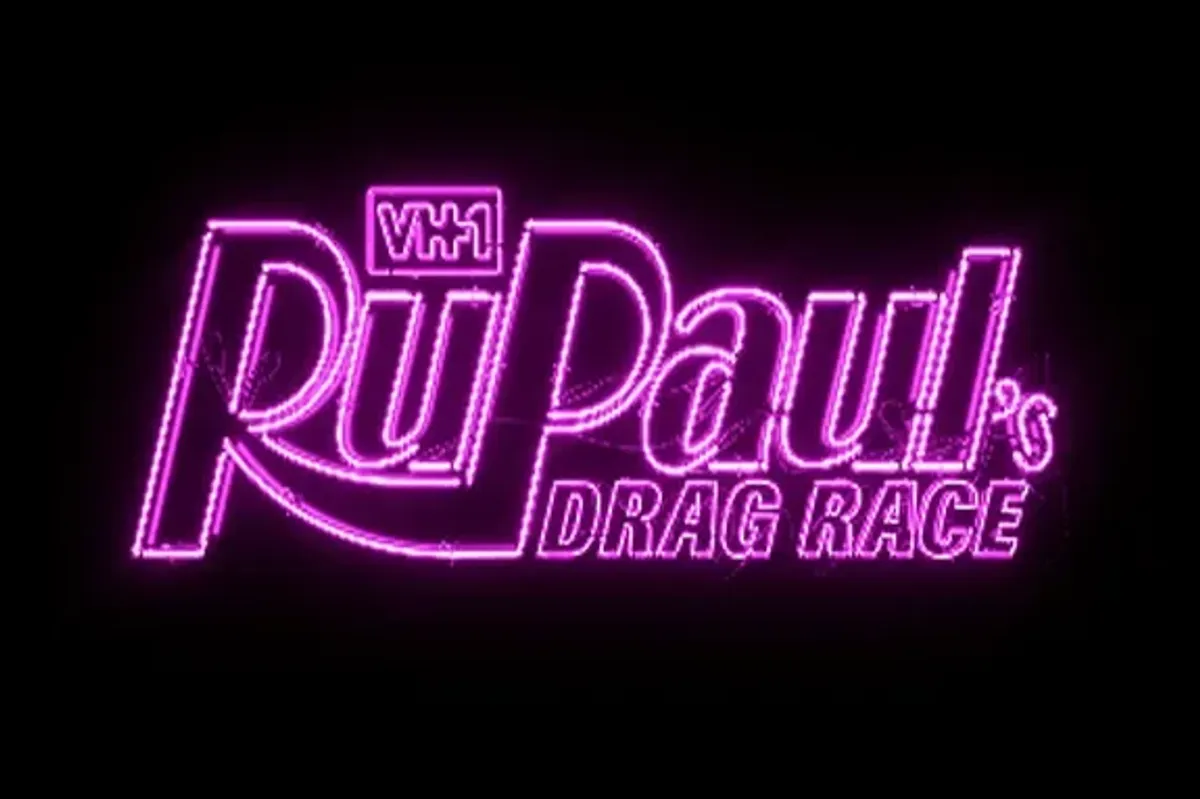 via VH1
This was probably one of the most up and down episodes of Drag Race herstory. With a lackluster challenge, and an even more lackluster performance from some of these queens - I am left wondering just how this is all going to shake out. Unlike it's previous season, these queens definitely seem to be out for each other's necks - and it doesn't seem like they're afraid to go for the jugular.
THE POST-CHALLENGE MEET UP
We start off the episode with the typical post-previous episode challenge reactions from the queens. It was a lot of BenDeLa being emotional and the other queens not really having it - which is fair. Not even I could stomach her tears for WINNING the previous challenge, but I could just be heartless.
Some highlights were Aja revealing that she wanted to send Chi Chi home (which is what should've happened, tbh), and Chi Chi getting really upset about. It goes to show just how different these queens are - because it felt like last season they didn't take it nearly as personally as these girls do. Everyone wants to win, sure, but this batch of queens has a certain ruthless edge that adds so much more tension to every scene.

Another highlight was Chi Chi (rightfully) being shady towards Milk's performance, which was really boring. Like, she literally just Velcro-ed dresses to a body suit! Come on! And Milk - who seems to think she's much better than she is - got very upset. She thought her talent was both unique and fun (even though Velcro isn't a talent).
THE ASSIGNMENTS
The challenge this week SHOULD HAVE BEEN a good one. The queens were all assigned a different, iconic diva and tasked to perform in a VH1 Diva's Live: Salute to Mama Ru Lip Synch Extravaganza!
Cast List:
Milk: Celine Dion
Kennedy: Janet Jackson
Aja: Amy Winehouse
Chi Chi: Patti LaBelle
Trixie: Dolly Parton
Shangela: Mariah Carey
Thorgy: Stevie Nicks
BenDeLa: Julie Andrews
Bebe: Diana Ross
Everyone seemed pretty happy with their assignments, except for Thorgy, who seems to be pulling a Nina Bo'Nina and calling it a conspiracy. After all, Stevie Nicks isn't realty the same as someone like Mariah Carey and Diana Ross. So that must mean that RuPaul is gunning for her to fail. Right? RIGHT? Of course not. But hey, this is just Thorgy being Thorgy.

Other highlights include Milk getting read for her decision to do literally the least iconic Celine Dion look. And I feel like this is Milk's problem, she's trying to make these really different decisions, but completely forgetting what the challenge is about. Much like in the previous challenge, she is assuming her knowledge of fashion and its conventions are going to get lauded by the judges - but come on, I don't think Celine is known for being this huge fashion icon. Unless I'm wrong?
As for the runway, the queens are given the task of redeeming themselves from the worst looks of their season. And honestly, this is probably one of my favorite runway prompts - because it's really going to show how these queens have grown and if they've learned from their mistakes.
THE REHEARSALS
Todrick Hall is back to choreograph - and it seems like no one is really getting it. Even Kennedy, the dancing diva of the season seems to have trouble getting the steps. Todrick lays into her and makes sure she knows how important her part is - which only seems to rattle Kennedy even more. Kennedy claims it's because she's not a choreography-oriented dancer, but a freestyle one, but come on girl, this is Drag Race. You knew there'd be choreography!

Shangela, the star of the episode in my opinion, came to rehearsals completely in character. She really captured Mariah's diva-ness, so much so that it really got on everybody else's nerves. I lived for it, because I knew that she'd be able to turn it out, and it's nice to see a queen really prove that they have the character down. I just loved it. I love Shangela - she's really killing it this season.

Poor Thorgy is getting really rattled about everything. She doesn't have a lot of choreo and seems to be too into being the real Stevie Nicks to do any kind of funny and campy drag version of her - much to the chagrin of Todrick. And it's very disappointing to watch, because you can see her crashing and burning just like she did in season eight - and I just want to shake her! Because I know she's so good!

The other queens seemed fine - Shangela and Milk are shaping up to be the enemies of the season. And honestly, I have to side with Shangela. Milk has an almost delusional confidence in her abilities, and I think it limits her, because I feel like if she ever gets critiqued... it won't end well. But that's just me.
The rest of the rehearsals felt like typical Drag Race fare - except for this odd moment where Todrick felt the need to pressure the hell out Bebe by reminding her that Diana is Ru's favorite artist of all time. Bebe handled it though - even if she looked a little shook after the conversation.
THE CHALLENGE

This. Challenge. Sucked. The music was bad, and a lot of the performances weren't good. Milk was terribly basic, and she didn't look like Celine Dion. Kennedy just didn't lip synch and looked very nervous. Thorgy also didn't do a good job - it was just boring and unfortunate, because I know she could have done better.
The other queens did a great job with what they were given. Shangela KILLED IT as Mariah, and honestly, she was my favorite part of the night. Chi Chi also did a pretty spot-on Patti LaBelle, and redeemed herself from last episode. BenDeLa did an AMAZING JOB as a rapping Julie Andrews - and was just hilarious, even though she kind of stumbled on her choreography. And Trixie delivered a spot-on Dolly Parton that deserved a lot more recognition than it got.

And I just want to say that this challenge was bad. Not the queens. The challenge sucked, and was a big let down compared to the Herstory challenge of the previous season. Even though a few these girls sucked - I think the challenge as a whole fell flat. What do you think? Am I wrong?
THE RUNWAY

So, I'm just going to list them and give you a score:
Milk: Attempted Glamour, didn't do it very well. 3/10.
Aja: Redid her Princess look from season 9. AND LOOKED AMAZING. 8/10.
Chi Chi: Redid her Neon look and redid it well. 7/10
Trixie: Redid her Ugliest Dress challenge. And it was UGLY. 7/10

Kennedy: The only thing I have written in my notes is "SHE CRYSTALLIZED BITCH" and "SHE. DID. THAT." 10/10
Thorgy: Redid her neon look. Looked better, but really weird. 5/10.
BenDeLa: Attempted to do her Dripping with Jewels dress, and failed. I hated it. 3/10.
Bebe: I don't remember what her old challenge was. But she looked like a strong-ass business woman. I loved it. 10/10
SHANGELA: CAME OUT IN A FULL ON PLASTIC BUBBLE DRESSED IN A BEAUTIFUL CHRISTMAS COLORED SUIT. AND IT WAS AMAZING. 20/10. LOVED IT.
This runway definitely made up for the horrible challenge. It was both nostalgic and very telling of these queens' skill level and taste evolution.
TOPS/BOTTOMS
The TOPS were obviously: Shangela, Bebe, and BenDeLa.
The BOTTOMS were surprisingly: Chi Chi, Thorgy, and Kennedy.
And the safe queens were: Milk, Aja, and Trixie.
I also want to point out that Milk got VERBALLY upset about being safe and talked about it in front of Ru. And man, I cannot see that helping her as the competition progresses.

WINNERS/BOTTOM TWO/LIP-SYNCH
Shangela and BenDeLa won, which is great, but part of me wonders if BenDeLa is going to be the Alaska of the season? But also, she does deserve all of the wins - maybe I'm just not used to so much talent.
Meanwhile, Kennedy and Thorgy wound up being the Bottom Two.
During the deliberation, the had their usual interviews. But most of the attention was given to Milk, who seems to be really upset that the judges aren't falling in love with her? Like, this girl CRIED because she was SAFE - and none of the other girls were having it. And frankly, neither was I. I really do think that Milk is edging on delusional - and it's crazy. I hope she comes back down to planet earth so I can start liking her again.

The Lip Synch was surprisingly basic. BenDeLa did a funny schtick, but Shangela used her typical Haus of Edwards flare to secure a win and send Thorgy home.
Thorgy was upset - and as she lamented on how upset she was and how she wasn't ready to go home, Ru showed up on the screen. And after delivering yet another Handmaid's Tale themed call-back - informed Thorgy she had her back.
I really want to know what kind of challenge is going to bring these queens back - and how they could POSSIBLY drag up Handmaid's Tale.
Here's to another episode of a very weird season.
---
Shann Smith is a freelance writer, screenwriter, playwright, gamer, and film/TV lover. When he's not working on his columns for Popdust, he's doing his best to create and consume as much media as he can!

---
POP⚡ DUST | Read More…
BOX OFFICE BREAKDOWN | What's coming to theaters this weekend?
VIDEO GAY-MER | Butterfly Soup is the fun portrayal of queer teendom we all need
Why You Shouldn't Ignore Indie Video Games
PREMIERE | Matthew Schultz drops new single: "Promise For Keeps"

---