Top Stories
She's a two-time Grammy-winner and a feminist icon. But why?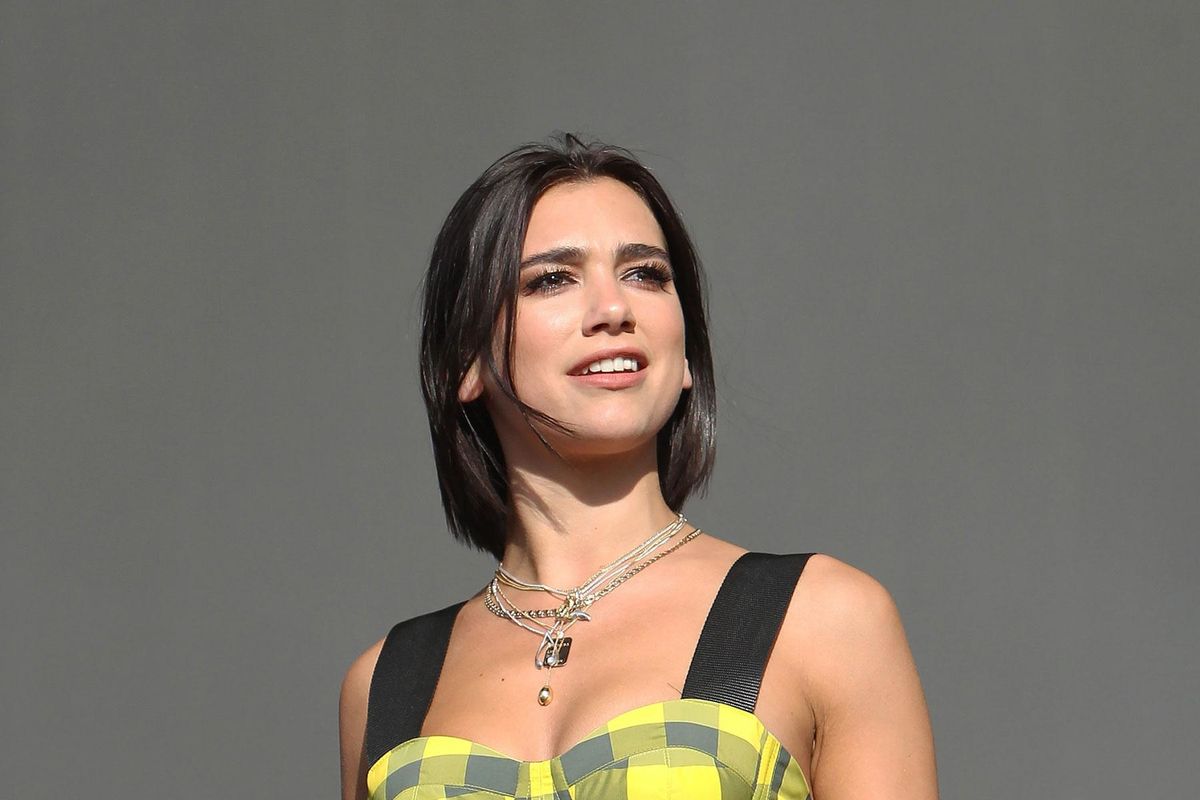 via Hollywood.com
In 2017, Dua Lipa was the world's most streamed female artist on Spotify — beating out titans like Ariana Grande, Adele, and Beyoncé.
Her self-titled album has reached 2.5 billion streams on the platform, with the single New Rules becoming the second song by a female artist to ever crack a billion streams. The 23-year-old has collaborated with some of music production's biggest names, and she won five Brit awards in 2018. This year she took the Grammys by storm, putting on a steamy display of bob-on-bob sexual tension with St. Vincent, and subsequently winning the Grammy for Best New Artist.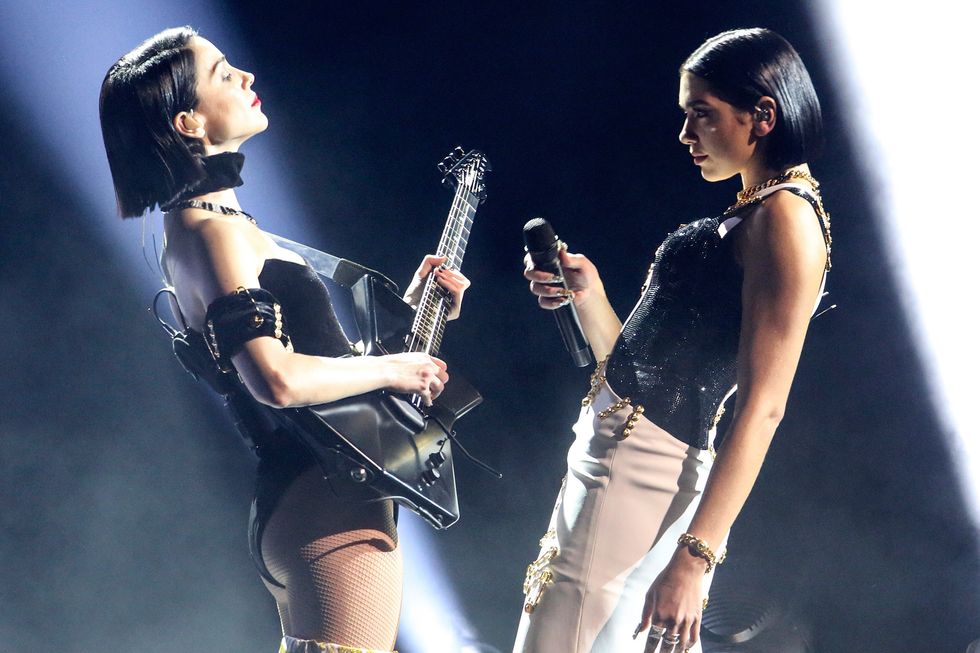 The 61st Annual Grammy Awards
But how did she get so extraordinarily famous so quickly?

The Kosovo-British singer, whose real name is actually Dua Lipa, comes from a family of hardworking Albanian academics, whom she has said inspired her industrious work ethic. She moved to London at age fifteen to pursue music, and began her career by uploading songs to SoundCloud. After a failed attempt at modeling and a stint on an X-factor ad, she was noticed by Lana Del Rey's manager Ben Mawson and was signed by Warner Music. From there it was relatively smooth sailing to the top of the charts.
Many reviewers have attributed her popularity to her feminist convictions, calling her an outspoken voice for women. She has dropped a fair number of pointed comments about sexism, bashing festivals that overwhelmingly favor male performers and calling out shady record industry executives.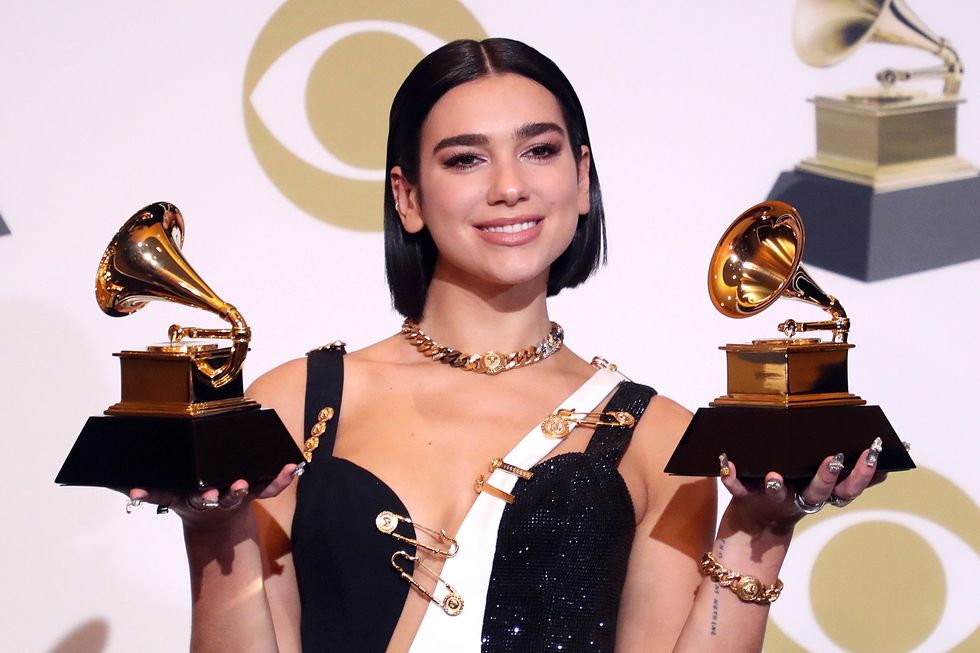 61st Annual Grammy Awards, Press Room, Los Angeles, USA - 10 Feb 2019 Image via People.com
But compared to women like Beyoncé, who's headlining sets at the Super Bowl and Coachella sent sound waves around the globe and whose visual album Lemonade became an instant classic, and Cardi B, whose ascension to rap royalty had a Cinderella-esque narrative and whose political statements have gained recognition from Bernie Sanders, Lipa's music and messages don't seem quite as nuanced or as poised to spark massive change.
Instead, Lipa has made it to the top without the high drama and celebrity cults that surround artists like Ariana Grande, without Rihanna's decades-long tradition of hit-making, or Lady Gaga's fashion statements, social convictions, and Hollywood endeavors. She's kind of like a Mona Lisa of pop artists, admittedly well-crafted but somewhat mysterious in terms of her popularity, perhaps merely generic enough to function as a blank canvas on which observers can project whatever they want to see. She's outspoken without being controversial. In short, she's an ordinary prototype of an extraordinarily successful popstar.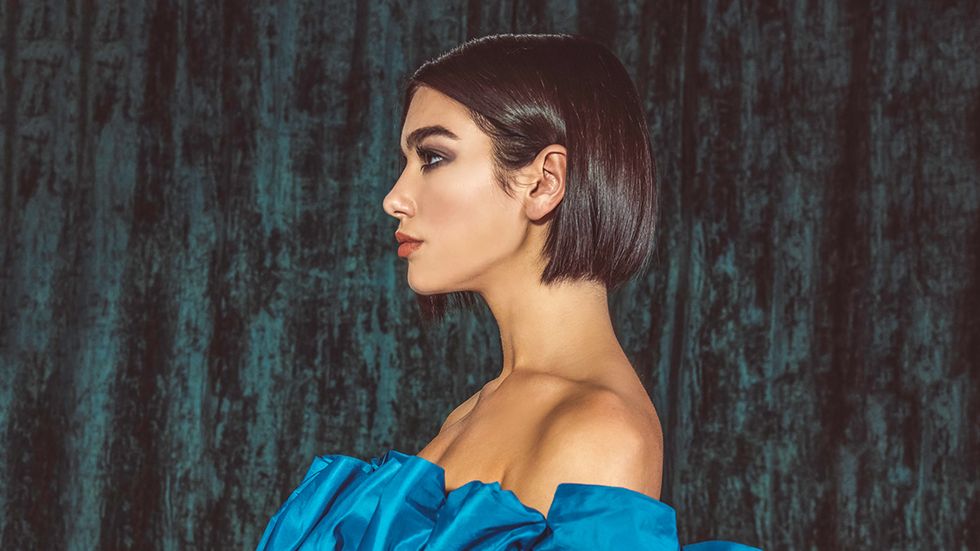 Image via Variety.com
Still, with great power comes great responsibility. Lipa told the Guardian that some of her fans told her they'd not only ghosted their problematic exes after listening to New Rules, but also all of the other men in their lives, including their fathers and brothers. The way that one song catalyzed such extreme actions shows how Dua Lipa's music has the ability to actually change lives (though the jury's still out on whether that change is for better or for worse).

As the popstar of the moment, Lipa has a tremendous platform and a unique chance to hear whatever she says amplified on a massive scale. Tentatively, she's begun to speak out about meaningful political themes; in one interview with NME, she attacked xenophobia by saying that "no refugee leaves their country without having to," and denounced Donald Trump in the same interview.
But ultimately, her popularity is probably due to the simple fact that her songs are straight-up earworms. On New Rules, her contralto voice makes the song what it is: a satisfying breakup anthem for the Tinder era, with an aesthetically pleasing, all-girl sleepover-dance party music video to match. Still, like most of her other songs, New Rules can't really be called a true feminist anthem, as overcoming oppressive gender realities is not really as simple as just not answering calls. (If only the patriarchy could be defeated by good old-fashioned ghosting).
Dua Lipa - New Rules (Official Music Video) www.youtube.com
Like it or not, it seems that a combination of talent, hard work, and luck have alchemized Dua Lipa into one of our biggest pop stars. The world is listening; now it's up to her to decide what she wants to say.

---
Eden Arielle Gordon is a writer and musician. Follow her on Twitter at @edenarielmusic.

---
POP⚡DUST | Read More...
Kacey Musgraves Deserved to Win so Please Shut Up
Avril Lavigne Releases New Music, is Still a Clone

Kamala Harris Definitely Didn't Smoke Weed and Is Definitely a Cop