Culture News
In an exchange on Instagram regarding his wife Jada Pinkett Smith's prior relationship with August Alsina, Will Smith acknowledged that even trolls can be funny sometimes.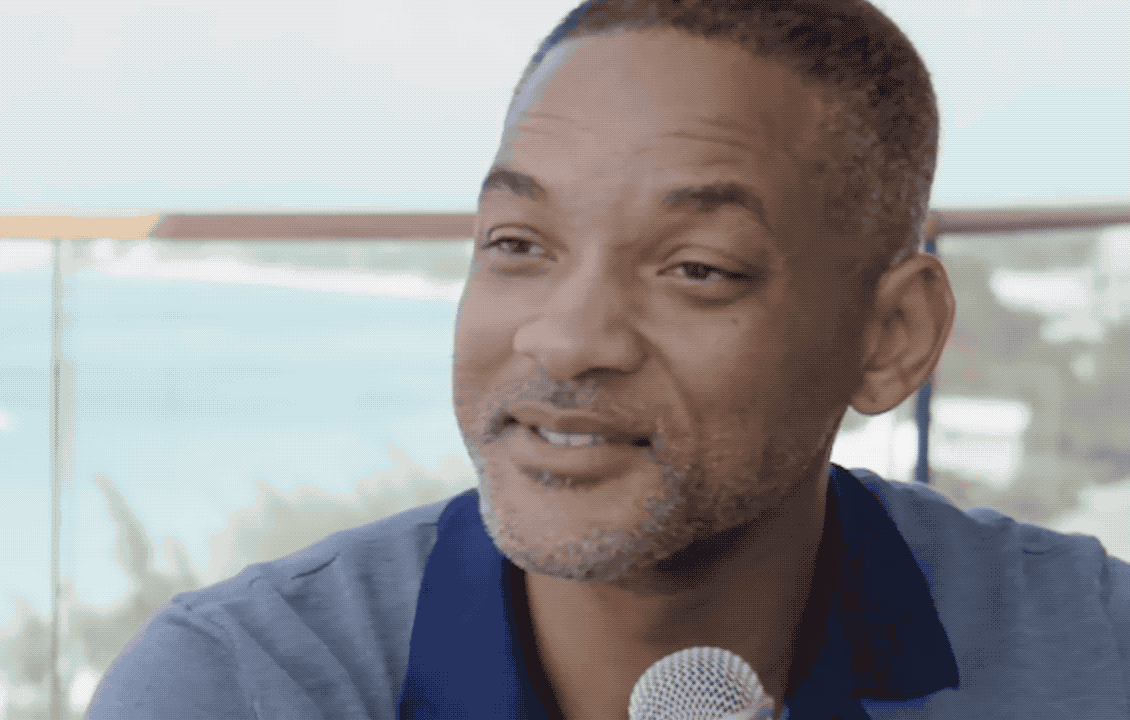 Will Smith has been the topic of a lot of malicious "comedy" lately, but fortunately he hasn't lost his sense of humor.
Since Will sat down with his wife Jada Pinkett Smith for an installment of her Facebook Watch show Red Table Talk earlier this month, people have been eager to crack jokes about Jada's use of the word "entanglement."
Previously, Jada had denied singer August Alsina's claim that the two had a prior relationship—and that Alsina had gotten Will's approval. But when Will and Jada decided to come clean about the complex nature and history of their marriage—which they have redefined as a life partnership—they did so in dramatic fashion for an audience of millions.
Finally, Jada Is At The Red Table Admitting To An 'Entanglement' With August Alsina! www.youtube.com
---
While they opened the conversation with the disclaimer that the whole situation was not really anyone else's business, Alsina—in the effort to clear his name of wrongdoing in an interview with Angela Yee—had removed the privacy option from the table. In Will's terms, "Now Black Twitter has claimed it as their business."
Sitting across from each other at the same table where, last June, Jada Pinkett Smith discussed the topic of polyamory with her daughter, Willow Smith, and her mother, Adrienne Banfield-Jones, Jada and Will recounted one of the most difficult times in their life together, when Will had "kicked [Jada] to the curb."
As Will put it to Jada, "I was done with your ass." Eventually the couple would get over their differences and find their love and commitment for each other again, but not before Jada found solace in another relationship.
The Smiths had previously been introduced to Alsina, 27, through his connection to their son, Jaden Smith, 22. But sometime after the couple quietly separated, Jada admitted that she "got into a different kind of entanglement with August." Will was not really in the mood for that kind of euphemism and quickly pushed her to clarify that it was a relationship, but the world at large had already grabbed onto Jada's understated word choice.
"Entanglement" was soon trending around the world, as fans and Internet trolls dug into the conversation and made jokes at Will's expense. Rather than seeing what a fraught and uncomfortably personal topic strangers had forced out into the open and having some empathy for the couple's situation, the Internet's consensus seemed to be that Will had been humiliated by Jada.
Even rapper 50 Cent got in on the action, going to his Instagram to share a private conversation between himself and Will Smith in which 50 demonstrated that toxic masculinity is alive and well. The fact that Will ended the conversation by cursing him out is hardly surprising.
Meanwhile, Alsina has been making the most of the drama, dropping his single "Entanglements"—which associates the term with entangled bed sheets—just a week after the Red Table Talk conversation aired. Alsina has also repeated that Will gave his blessing for the relationship, despite Jada's comment that "the only person who could give permission in that particular circumstance is myself."
Entanglements www.youtube.com
But through the whole mess, Will Smith has managed to hold on to his sense of humor, as evidenced by the comments on a video he posted to his Instagram on Thursday. The video shows Will using a jump rope from the rope's perspective—with the camera flying high over his head, then swooping under his feet. In the accompanying text Will says that next time he's going to "do it wearing a kilt"—the traditional Celtic skirt that forbids the use of underwear.

But the real comedy came when Instagram user @thejibby commented, "Ok don't get entangled," to which Will responded, "I can admit it. That's Funny! I'm definitely gonna block you. But the joke was Very Funny!"

That's probably a much better outcome than @thejibby could have hoped for, and it's good to see that Will can laugh about the whole situation, even as so many people are trying to give him grief.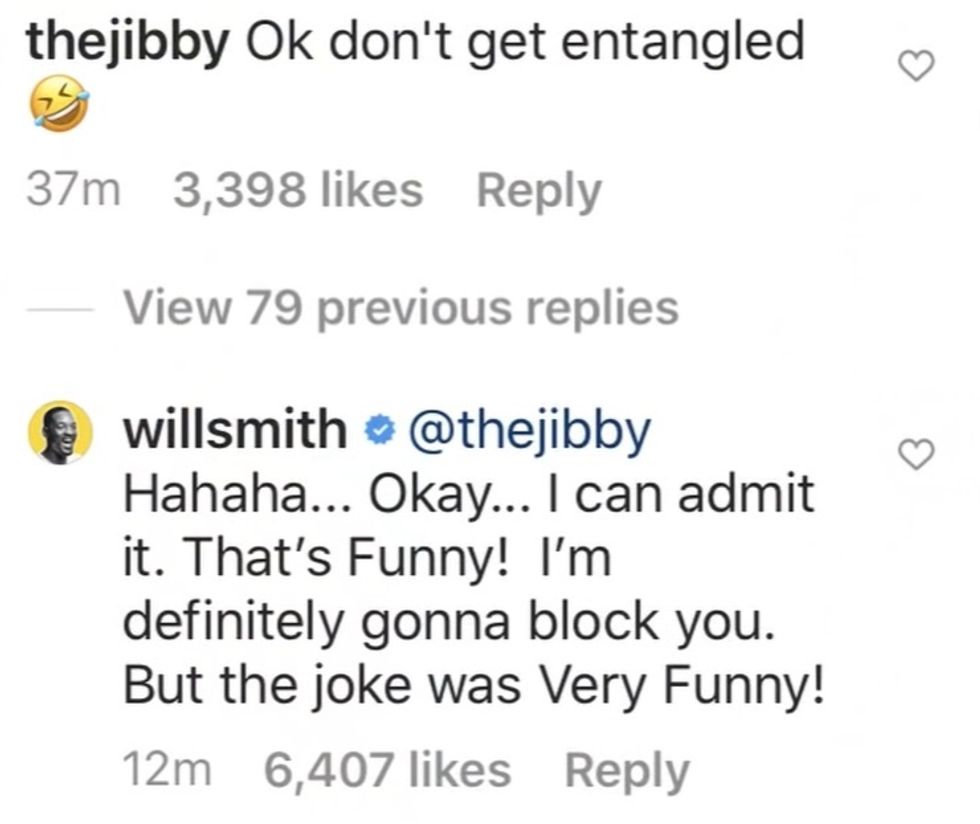 As for Jada Pinkett Smith, 48, the power she has over men—as evidenced by Tupac Shakur's poem in which he called her "the omega of my heart" and said that she brought him "2 climax without sex"—has apparently not diminished with age. August Alsina recently went on Lil Wayne's show Young Money Radio to say that he "absolutely" still has feelings for Jada Pinkett Smith, adding,"The experience really did help to transform me and really bring out the king in me."
Whatever else we can say about the situation, it's pretty clear by now that the whole thing really was—from the very beginning—none of our business. Hopefully we can all figure that out before Will loses his good humor.