New Releases
Musical mold-breaker Willie Jones is taking country music to unbelievable new places with his single "Back Porch."
Photo by @goodwolfentertainment
Simon Cowell likes him. Demi Lovato likes him. 200,000 Spotify listeners a day love him.
He is Willie Jones: one-time X-Factor contestant, now full-time country music innovator. For the last eight years he has been delighting crowds with his blended sound, mixing R&B and hip-hop influences with firm country roots to create an explosive musical cocktail. The Louisiana native has been gathering an absurd amount of momentum lately, with a barrage of singles set to come out this year and show the world of music what you can do when you color outside the lines. That all starts with the first in this series of releases, the mesmerizing "Back Porch."
With an opening that feels equal parts Childish Gambino and The Avalanches, you immediately need to reconsider what you think a country song sounds like. This gives way to a blend of guitar, beat, and synth that gets you ready to jump up and go crazy. Where other crossover artists would lose their country influences in the mix at this point, "Back Porch" puts them front and center. The vocals are unmistakably in genre, the guitar chords hold down the song, and the lyrics, taken on their own, would feel right at home on a Luke Combs cut. All of that firm grounding allows the more fanciful production elements to take things out of this world. This song feels like a lot of people were finally let off the chain to really play, and at the centre of it all is Willie Jones smiling and having a good damn time.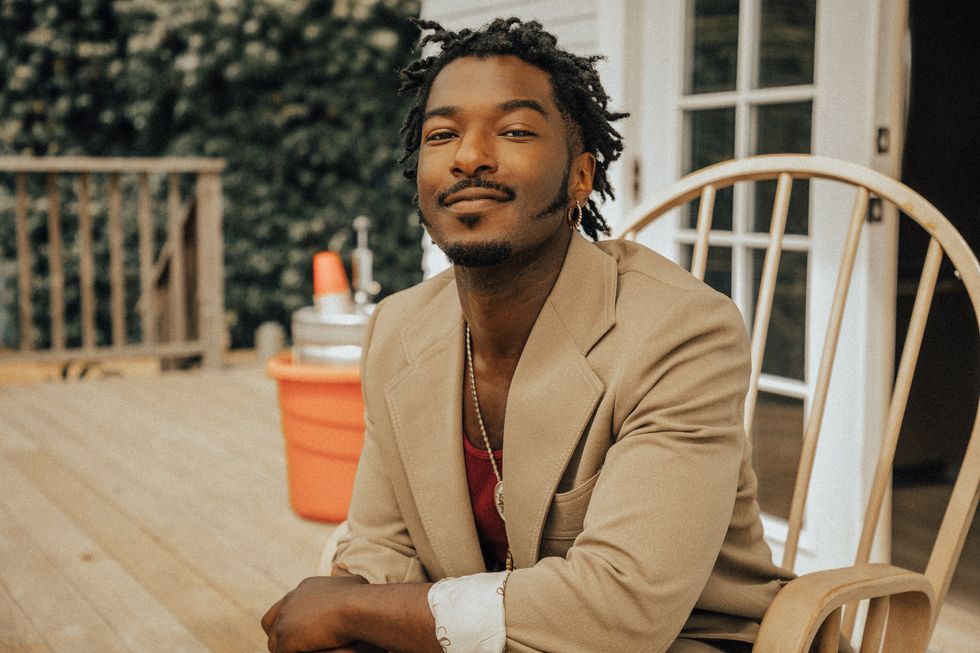 Photo by @goodwolfentertainment
"Back Porch" throws you. Often country crossed with other genres feels like the artist is playing with the simplest colors of both worlds. The results can still be fantastic, but what Jones is doing here feels like he's painting with every color of the rainbow, plus a few more that he invented just because he could. This track is a stone-cold jam, primed and ready for the enjoyment of swathes of fans that don't even know they're fans yet. Get ready, everyone; Willie Jones just might be your newest obsession.