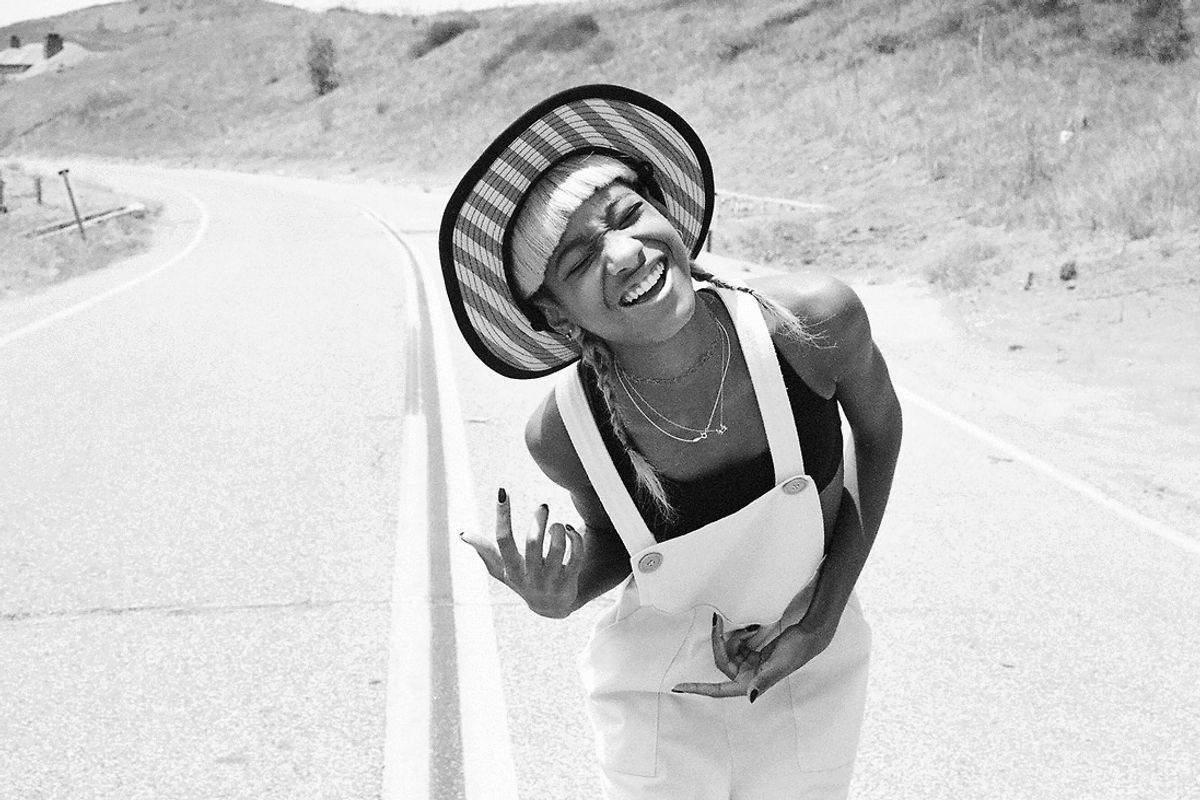 No matter how you swing it, Willow Smith won't stay on the ground.
The first song on her newest album is appropriately called "Like a Bird." Beginning over delicately picked electric guitar, it layers her reverb-washed harmonies over an expansive bass-line. The product is heady, transcendent, and reminiscent of Kevin Abstract or maybe some of the moodier parts of Beyoncé's Lemonade, but ultimately, it's all uniquely Willow.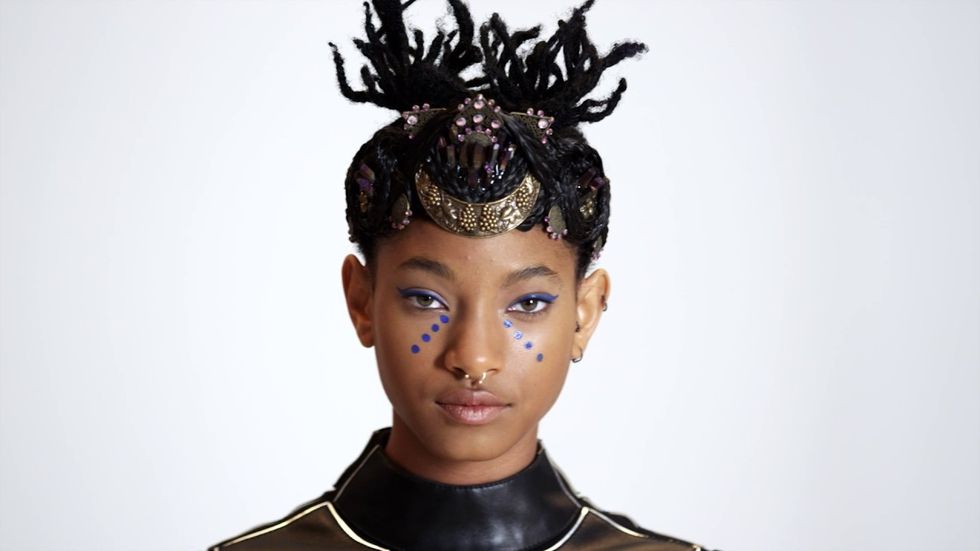 Image via Complex
Not so long ago, of course, Willow was being forced into an image that was very much not of her own devising. At ten years old, Will and Jada's precociously talented daughter found her way into the spotlight with the song "Whip My Hair."

What ensued, apparently, was a nightmare. "Whip My Hair" shot to success and topped 2010's charts, but with that success came the immense pressures of fame, and the Internet's cruelty. Co-signed by Jay-Z and poised for industry domination, Smith fell into a spiral of depression and self-harm. During this time, she fought bitterly with her father, who apparently was trying to pressure his children into the spotlight. For a while, she considered quitting music.
When she returned, it was on her own terms. In the interim after "Whip My Hair," Smith had found solace in spirituality and science, and those themes weave through all of her new music. 2015's ARDEPITHECUS was a sophisticated, futuristic work of experimental R&B, and it covered everything from evolution to climate change to her own confusion at the state of the world.
That album came out when Smith was 15. Many of its songs felt like teenage diary entries, smashed together with spiritual wisdom beyond its writer's years. Often, the combination worked, particularly on songs like "Marceline," which blends playful escapism and real social critique, with a cosmic thread running through it all. The same went for 2017's The First, which focused closely on the chaos of the teenage experience but also offered an unusually vast and poetic perspective on human life and the universe at large.
Willow - Marceline (Lyrics)www.youtube.com
Her newest self-titled album, Willow, contains fewer idiosyncrasies. It feels like the work of a mature artist, whose worldview has merged into a unified whole that's porous enough to contain multitudes. Musically, the album is smoother and dreamier than her previous work, buoyed by grainy guitar layers and echoing harmonies.

Lyrically, it's similar to her previous output, continuing to meld implicitly ordinary observations with spiritual, otherworldly themes. "I am human, I am woman," sings Willow, sounding like a space queen or a messiah—anything but an ordinary human. Throughout the album, she's in a constant state of becoming, from naturalist to futurist, lover to time traveler, lonely girl to enlightened woman.
She's also a resolute feminist, which is particularly apparent on the standout "PrettyGirlz," a song that initially appears to be about the beauty standards that women know too well. Willow doesn't stick to "love yourself" clichés, though; she does a 180 on them. Halfway through, the song becomes a love song about a pretty girl.
PrettyGirlzwww.youtube.com
Willow is openly bisexual, and in a way, the song speaks to the complexity of the lesbian and bisexual femme experience. These relationships can often be complicated by existent beauty standards, but they can also transcend them entirely, opening up a space outside of heteronormative constructs.

At the end of the song, Willow bundles up these emotions and themes and washes them away in a rolling climax of synths and drums and furious guitar. The music speaks for itself, or Willow speaks through the music. Her message is clear: She's transcending expectations, soaring above it all.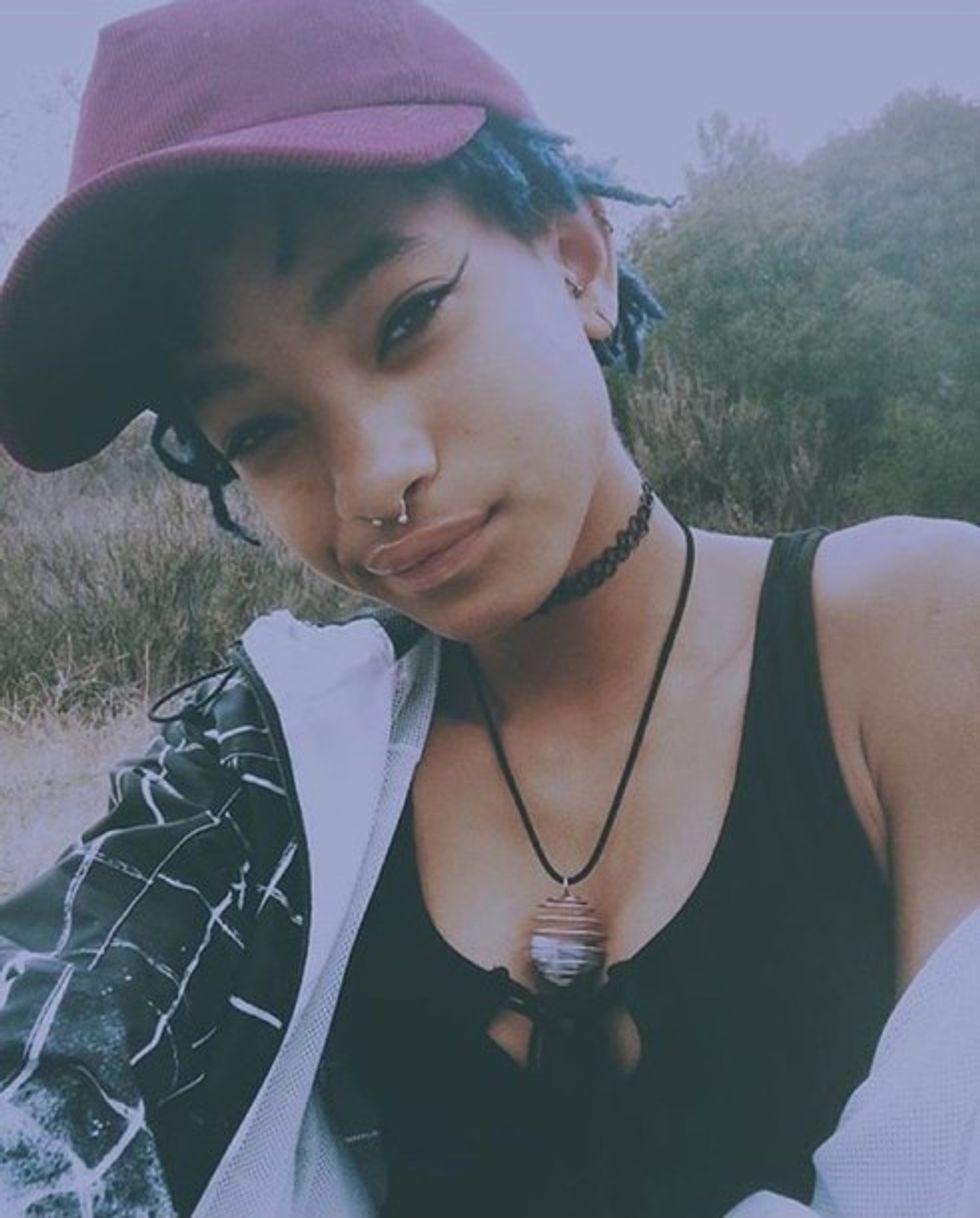 Image via Wheretoget.it
Willow produced every song on the album, alongside Tyler Cole. It's decidedly experimental, combining gospel influences with dream pop and hip hop. Her brother Jaden brings rap to the table, delivering a verse on "U KNOW." On that song, Smith goes fully occult, singing, "Falling into memories of Anunnaki dreams / Falling over ley lines and sacred geometry." Then Jaden appears, his voice initially almost unrecognizable through a cloak of autotune. "U KNOW" is a song about finding patterns in the unfathomable, making constellations out of disparate stars. It's full of holes and empty spaces, and can feel like an imitation of depth—kind of like a tattered mandala tapestry on a dorm room wall—but it always manages to maintain its magic, like all of Willow's work. A lesser artist would be unable to elude corniness in the way she does, but there's something in Willow's voice that makes you believe her completely, even when she's singing about aliens or energetic flows.

The album closer, "Overthinking IT," is Willow at her most grounded. Over a guitar progression reminiscent of reggae and surf rock, she doubles back on the previous song's esoteric speculations, resolving to chill out and focus on what's important.
Of course, she never really touches the ground, and always keeps one foot in the door to the mystical dimensions. Clearly Willow cannot be confined. She might not achieve the mainstream success she could've if she'd continued on the "Whip My Hair" track—but she's creating high-quality, innovative work that stays true to her values. At 19, she's only just taking off, testing her wings. We'll be lucky if she decides to bring back some of whatever she finds above the clouds.