MUSIC
Check out a socially conscious singer/songwriter with a deep passion for speaking her mind through music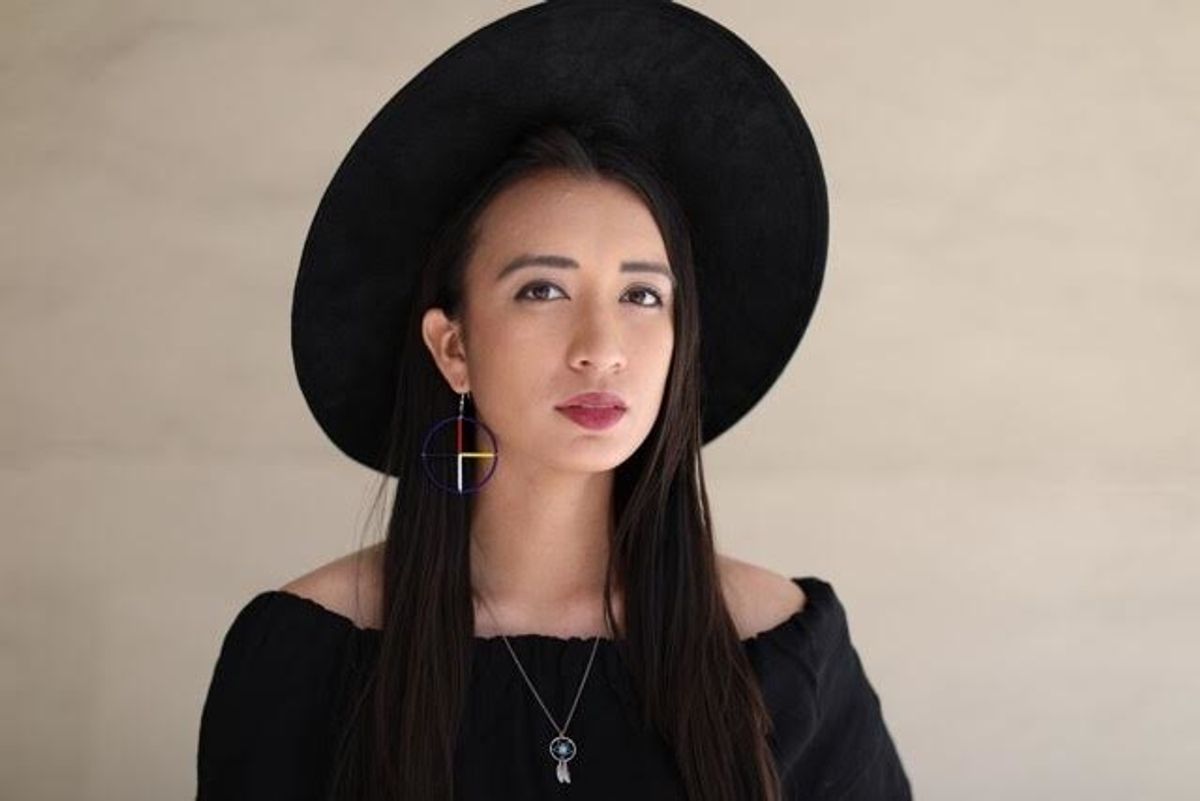 "As women, we get to inspire each other to rise up in the industry."
Women are killing it in the music industry, and the world of song lovers couldn't be happier! In our column, #WomenCrushWednesday, we'll feature an awesome lady whose tunes are blowing up our playlists and ask them about their musical journey.
This week we're shining the spotlight on singer/songwriter Raye Zaragoza, who is firing up the world of music with her politically-charged ballads. This multi-cultural singer has previously taken on the topic of Standing Rock Sioux and the Dakota Access Pipeline and with her latest single is focusing in on the destruction of the Trump administration. She talks to us about how she got her start in song writing, how her background has influenced her work, and what she's most excited about coming up next.
---
How did you get interested in music and songwriting?
I have always loved writing. I have always loved music. When I was a kid, I always had headphones on and carried around a walkman. I remember being on the playground and thinking to myself - "writing a song is the coolest thing anyone could ever do." It always shocks me that it took until my late teenage years to start writing my own songs. I always grew up singing and performing in musicals but once I started songwriting - that's when I knew I wanted to be a performer for the rest of my life.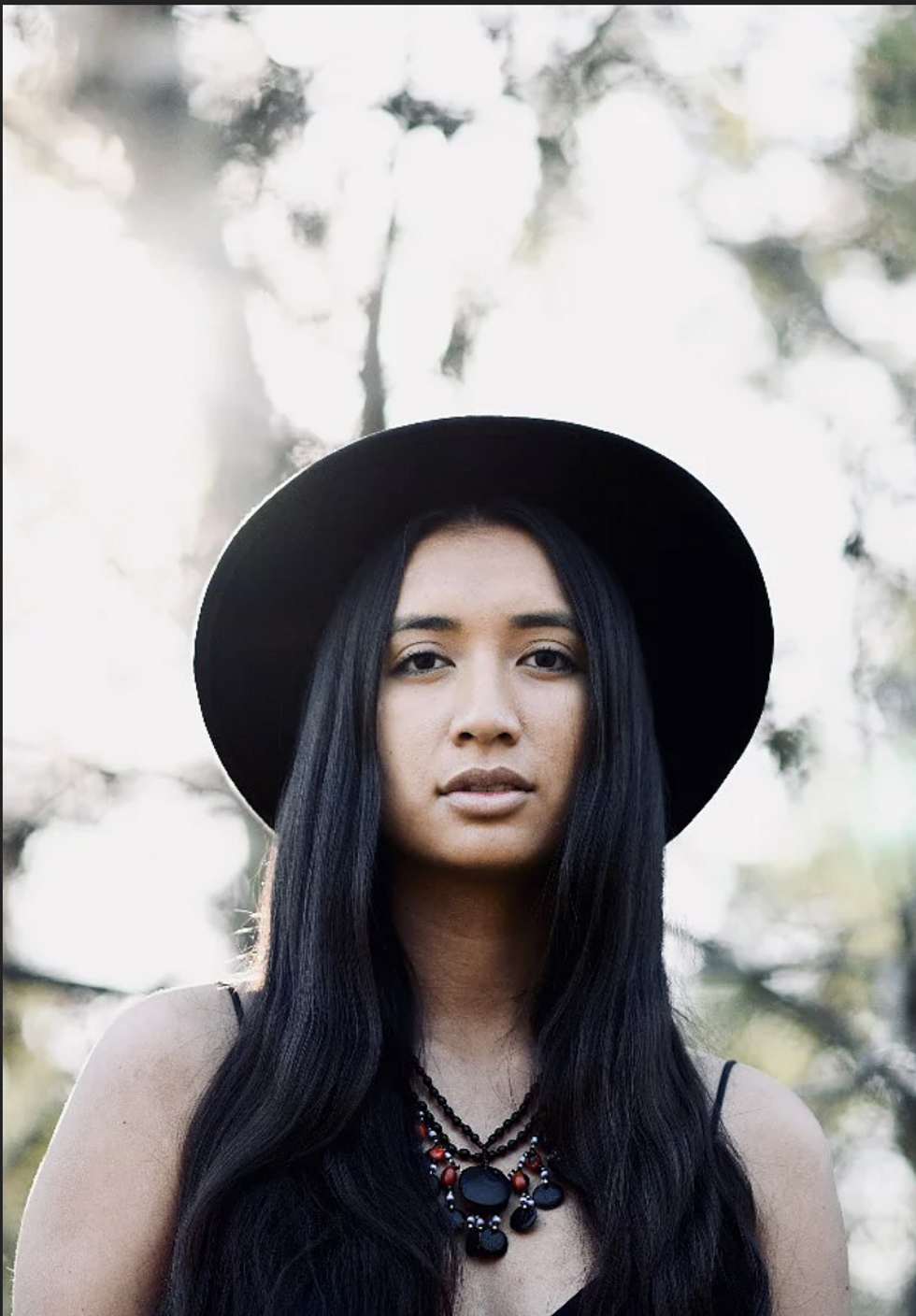 Raye Zaragoza began writing her own songs as a teenager.Ursula Vari
You have a super diverse heritage. Does this influence your music?

My background has completely shaped the way I look at the world, which inevitably influenced my music. I grew up seeing the world through the eyes of an immigrant woman and an indigenous man (mom & dad), and it has shown me both the great injustices and great vibrance life can bring. My background inspires me because it makes me feel like a messenger for the stories that came before me on both sides of my family.
Your debut album, Fight For You, was released last year. What did you learn in the recording process for it?
Justin Hergett, who co-produced and mixed the album, and I decided to start working on the album in October of 2016, and it was released in June 2017. Almost half of the songs were written after October 2016. I really felt like I had something to say, and I wanted to say it as soon as possible and then travel the world all summer saying it. I learned that when you have an artistic seed inside of you - just commit to it and create it! There were so many times I had doubts about whether or not it was time for me to release an album - but I am so grateful that I silenced the doubt and went for it.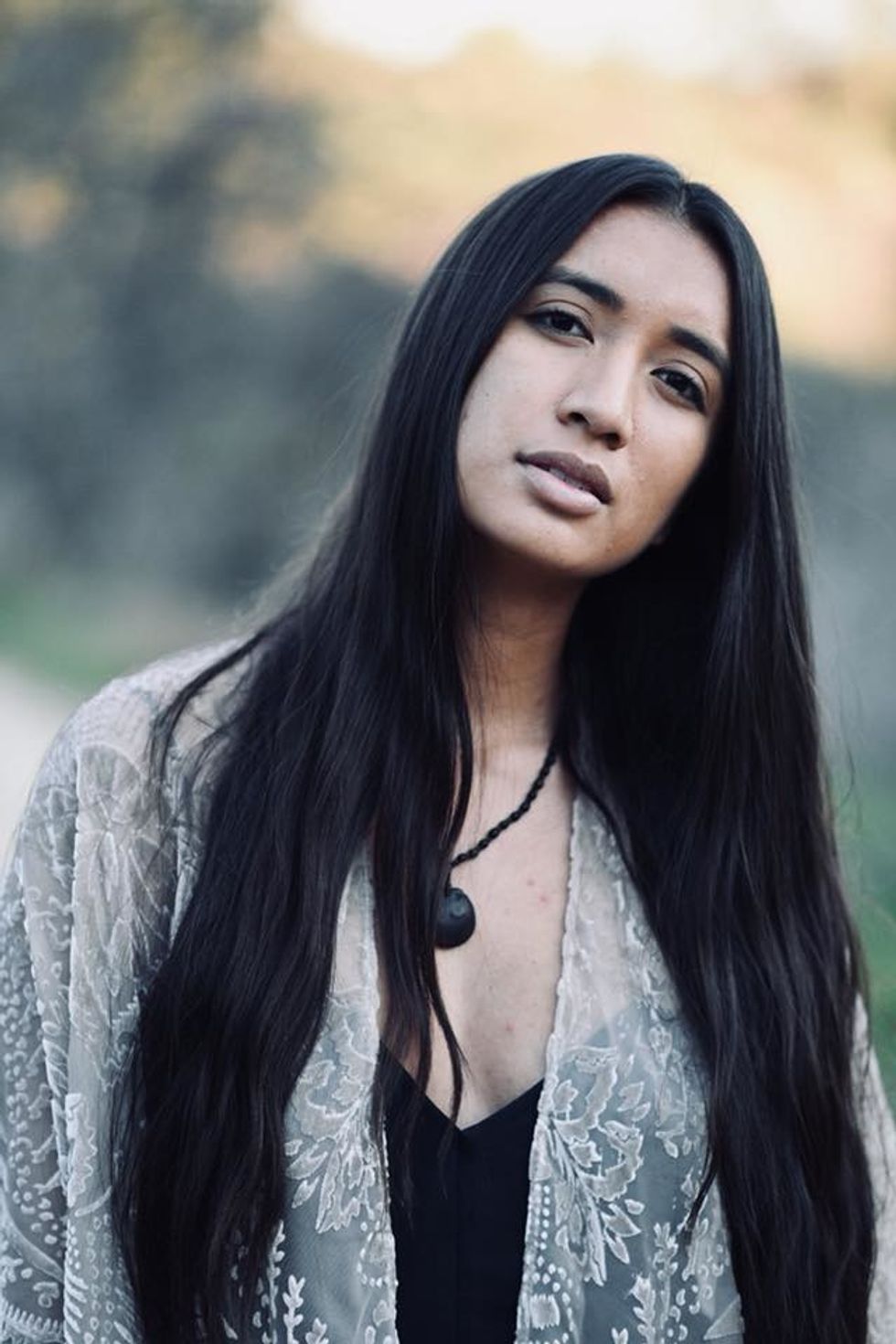 Zargiza silenced her doubt, and went for it!Ursula Vari
Last year you also toured across the world. What was that experience like?

It was truly incredible. What it showed me most is that music is such a universal language that can heal and connect people of all walks of life. It was really touching to connect with audiences around Europe - some of which didn't speak English. It was also humbling to meet so many people who appreciated my message, and wanted to learn about Standing Rock and Indigenous rights issues. It was an incredible learning experience, and definitely a lot of fun. I love being on the road. I am notorious for booking tours with hardly any days off…
What's your experience been like as a woman in the music industry?
Being a woman in the music industry has been both empowering and challenging. It has been challenging because I feel like I constantly have to convince people to take me seriously. I also feel that many times I am the only woman in a room, which can be uncomfortable. It has been empowering because as women, we get to inspire each other to rise up in the industry. I have three people "on my team" right now, and they are all women. That wasn't intentional - they are all just amazing hard working humans! And I am so proud of my all female team.
Your most recent single is "American Dream." Can you tell us a little bit about what inspired the track?

"American Dream" tells the story of my family and challenges the outdated concept of the American Dream with its white picket fence and house in the suburbs, because it's never been truly inclusive of all American people. In the last year alone, the American people have been under a constant barrage of distressing news, a "fake news" war waged by our President against the free press, and day after day our country feels increasingly divided. Hatred and fear have an overt national presence like nothing we've seen in our lifetimes. I wrote American Dream to express that it's time to rise up, turn off the television and take a stand. We can rewrite the American Dream into a new storyline that looks out for all of us. It's a big task, but as the chorus of the song says, "Change is a choice, and it can start with me."
There's also a video for the song. What was the process of making that like?
I honestly wasn't sure that I wanted to make a video for this song. I couldn't think of a way that I wanted to visually tell this story - because the song is so simple but says so much. Out of the blue - George Thomas emailed me asking if he could direct a video for me. He sent me a treatment for what is now the 'American Dream' video, and I just about broke into tears. I felt like he really understood the song, and the message. The video was truly his vision, and he did an amazing job conveying my sentiment and story.
How important do you think it is that artists take a stand against political issue in today's society?

I think it's our responsibility as artists to be vocal about politics. So many people look up to artists, and turn to us for inspiration to take action. If we all choose to be silent - we will never see change.
What's coming up next for you?
I am so excited to be opening for DISPATCH and Nahko & Medicine for the People this Summer! I will be playing sixteen shows with them including Red Rocks in Colorado and Central Park Summerstage - which is a dream come true for me. So excited to be hitting the road!
---
Rachel A.G. Gilman is a writer, a radio producer, and probably the girl wearing the Kinks shirt. Visit her website for more.
Have a female or femme-identifying artist we should profile? Send a pitch email to Rachel.
---
POP⚡DUST | Read More About Music...
#WomanCrushWednesday: Emmy Wildwood
INTERVIEW | Kaleena Zanders is stronger than she's ever been
PREMIERE | Antoniette Costa & TK Wonder empower with 'Find Another Girl' video
---