MUSIC
The duo take to crunched cars to express frustration over a broken relationship and system.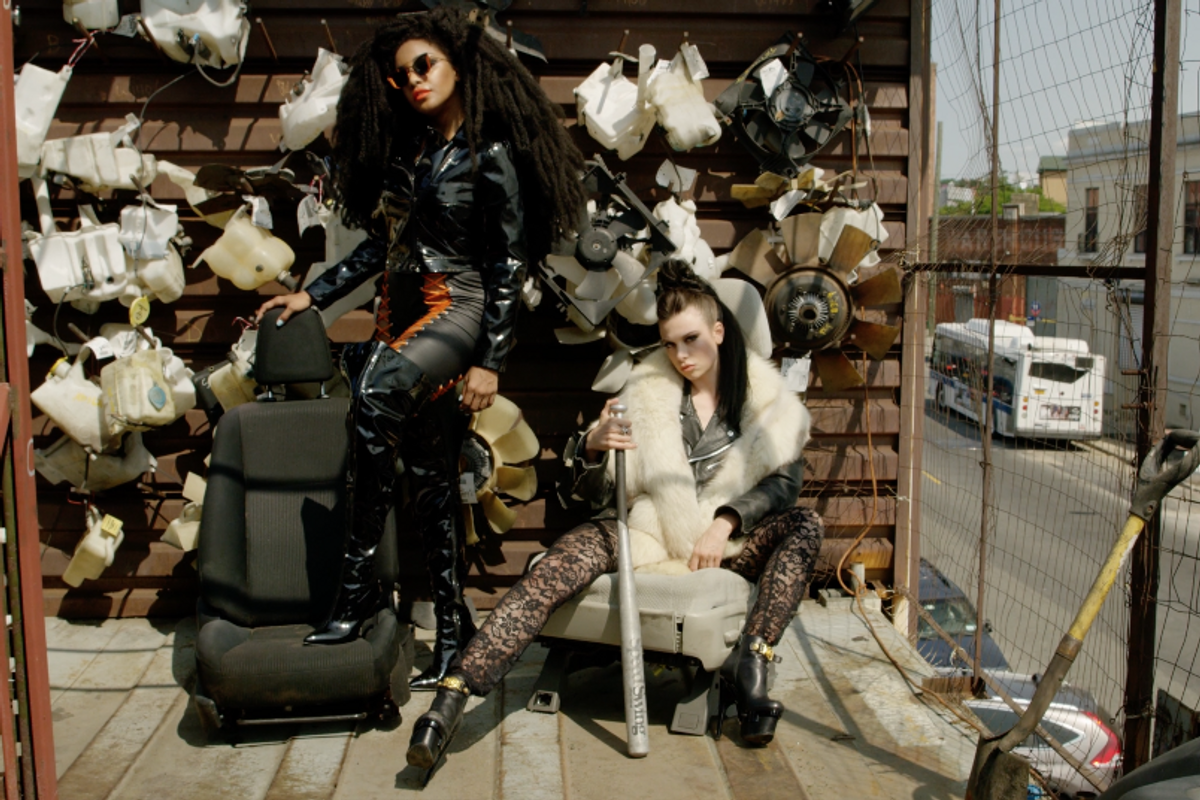 Dave Prokopec
Time. is. up.
#MeToo and #TimesUp are finally holding straight white men accountable for their actions. When sexual assault accusations were leveled against now-social pariah Harvey Weinstein back in October, the flood gates opened in Hollywood. Women, who were either forced into silence or never felt believed, came forward with their own harrowing stories ⎯⎯ and it became quite clear how many skeletons were being hidden in closets. The fight is far from over, and singer-songwriter Antoniette Costa offers a bit of encouragement with her new track "Find Another Girl" (out now), featuring the silky smooth stylings of TK Wonder.
"Women's empowerment encompasses many attributes and one of those is resilience built from heartbreak and struggle. It's knowing when to fight for love. It's knowing when to let go and walk away; recognizing that one can be all the more stronger because of it," TK Wonder tells Popdust, premiering the song's glistening new music video below. Piles of rubble and fractured car parts rise in heaps around them, a contrast of steely beauty and man-made constructions. The visual, which often feels filtered through a long-lost VHS tape, was directed by Ani Simon-Kennedy (WiLD ViBES, Golden Ages).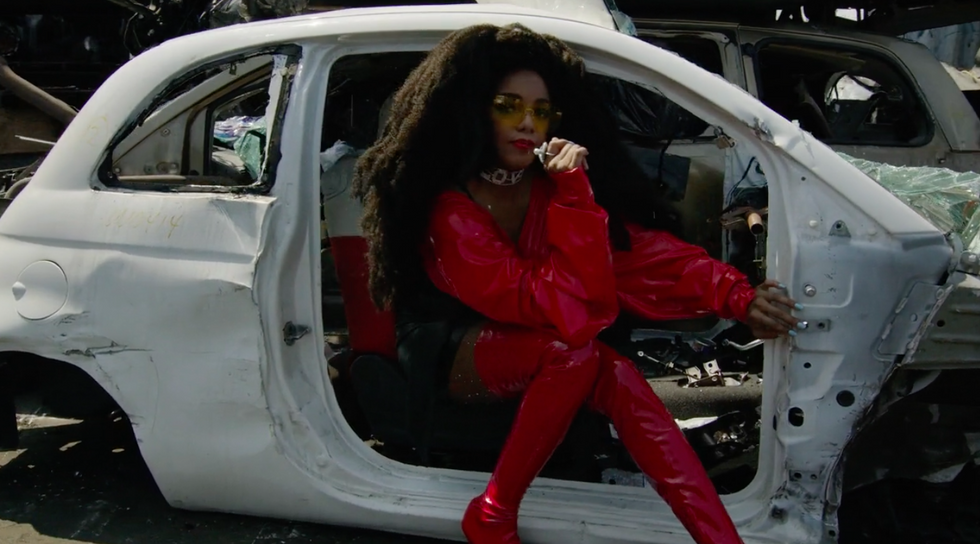 Music video still
As the song's charming throwback soul oozes between glitter synths and electric guitar, the camera sweeps overhead and refocuses on a band of empowered, independent women, including models Alina Puscau, Mirte Maas and Simone Aptekman. It's a simple but electric thread line, which bends between the current social climate and a more intimate journey of a relationship gone sour. "The way we were, the life I gained / I'd give back to have you," Costa sings on the opening line, staging the song's vulnerable tone. "My yesterdays will never fade / That darkness I'm bound to." TK Wonder later spits, "Trying to make it work, we won't do that / We'll say another 'bye' / Maybe it was all you / Okay, was it all you / Nah, it was all you..."
Costa adds of the clip, "Knowing when to say goodbye to an unhealthy relationship, while difficult, builds character. 'Find Another Girl is denouncing the idea to conform to someone else's standards. Cutting off the emotional tie to a toxic relationship, should be a moment of happiness and celebration. No one should ever feel the pressure to change their core values, their style or body shape for another person."

Music video still
Part of the proceeds from the digital sales (buy on iTunes) will go to benefit the non-profit organization Humans of Fashion Foundation, established by Costa and model/friend Kristina Romanova. The target is sexual harassment and assault in the fashion industry, and the two powerhouse leaders have already energized other women to stand up for themselves. "My goal is to prevent these situations from happening – if people in power know that something like this exists, they'll think twice about behaving inappropriately," Romanova expressed. "I'm not saying that they'll be scared, but they'll think twice. I also want to encourage people to talk about their experiences and for us to be able to offer a personal approach. Everyone is different – one model might want to take someone to court, while another might just want some advice or counselling."

---
Jason Scott is a freelance music journalist with bylines in Billboard, PopCrush, Ladygunn, Greatist, AXS, Uproxx, Paste and many others. Follow him on Twitter.
---
POP⚡DUST | Read More…
EXCLUSIVE | Betty Who shares 7 essential health products for the road
PREMIERE | David Morris takes a trip with a 'Pretty Rider' in new music video
---