MUSIC
From working with Adam Levine to when you know if something's right for a song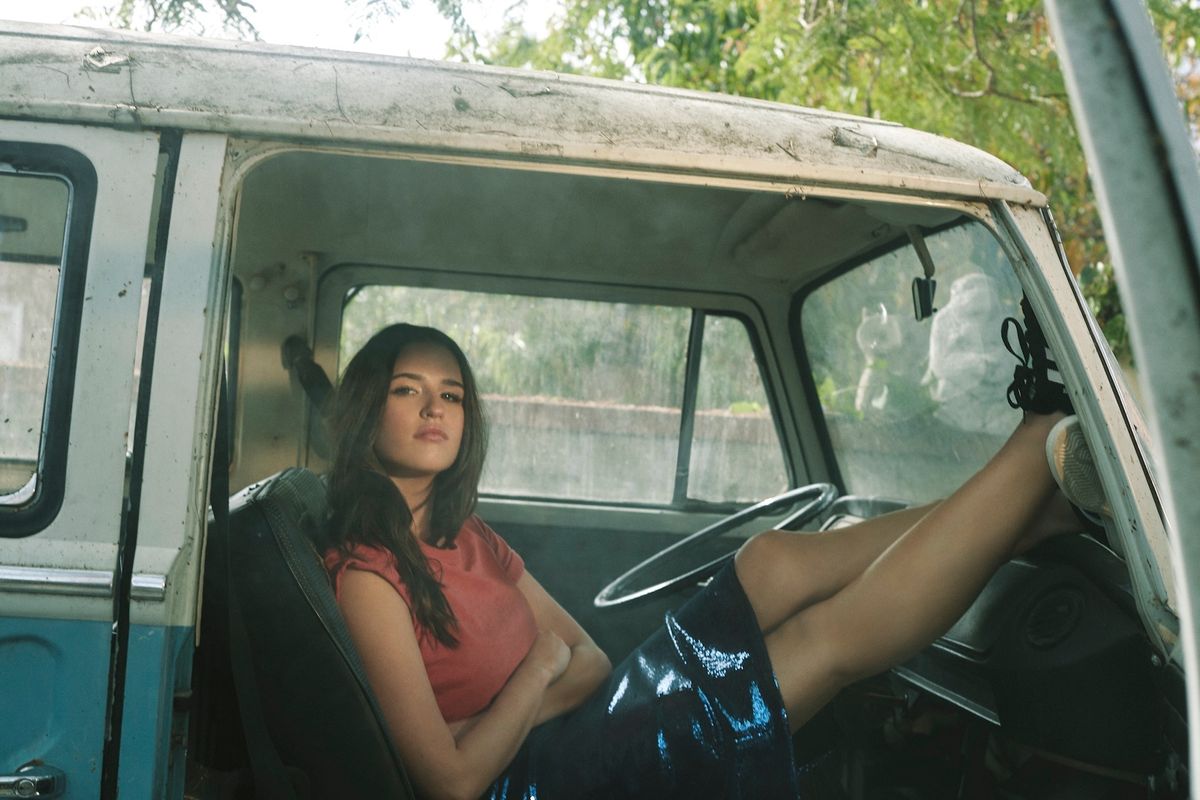 Robin Harper
"I've earned more respect over the years but I think some people have an unconscious instinct to treat young women like they don't know what they want or like they don't know who they are."
Women are killing it in the music industry, and song lovers couldn't be happier! In our column, #WomenCrushWednesday, each week we'll feature an awesome lady whose tunes are blowing up our playlists and ask them about their musical journey.
ROZZI joins us this week to discuss her journey across the music industry, from working with Adam Levine to taking a break and finding her voice again. She's already been profiled by Billboard and Rolling Stone, but in anticipation of her album coming out later this year, this songstress is putting herself back in the spotlight with a new song about an ex-boyfriend. Feel the love with a candid, confident, and very cool lady.
---
How did you become interested in music?
My parents both love music and growing up it was always on in the house. I used to dance around to my mom's Bjork CD or my dad's The Who CD…and then later my brother's Weezer CD. In the first grade I had this 'a-ha' moment. I sang a Jewel song in the school talent show and I remember sitting on the bleachers afterwards and just knowing it was what I wanted to do forever. It felt like it chose me.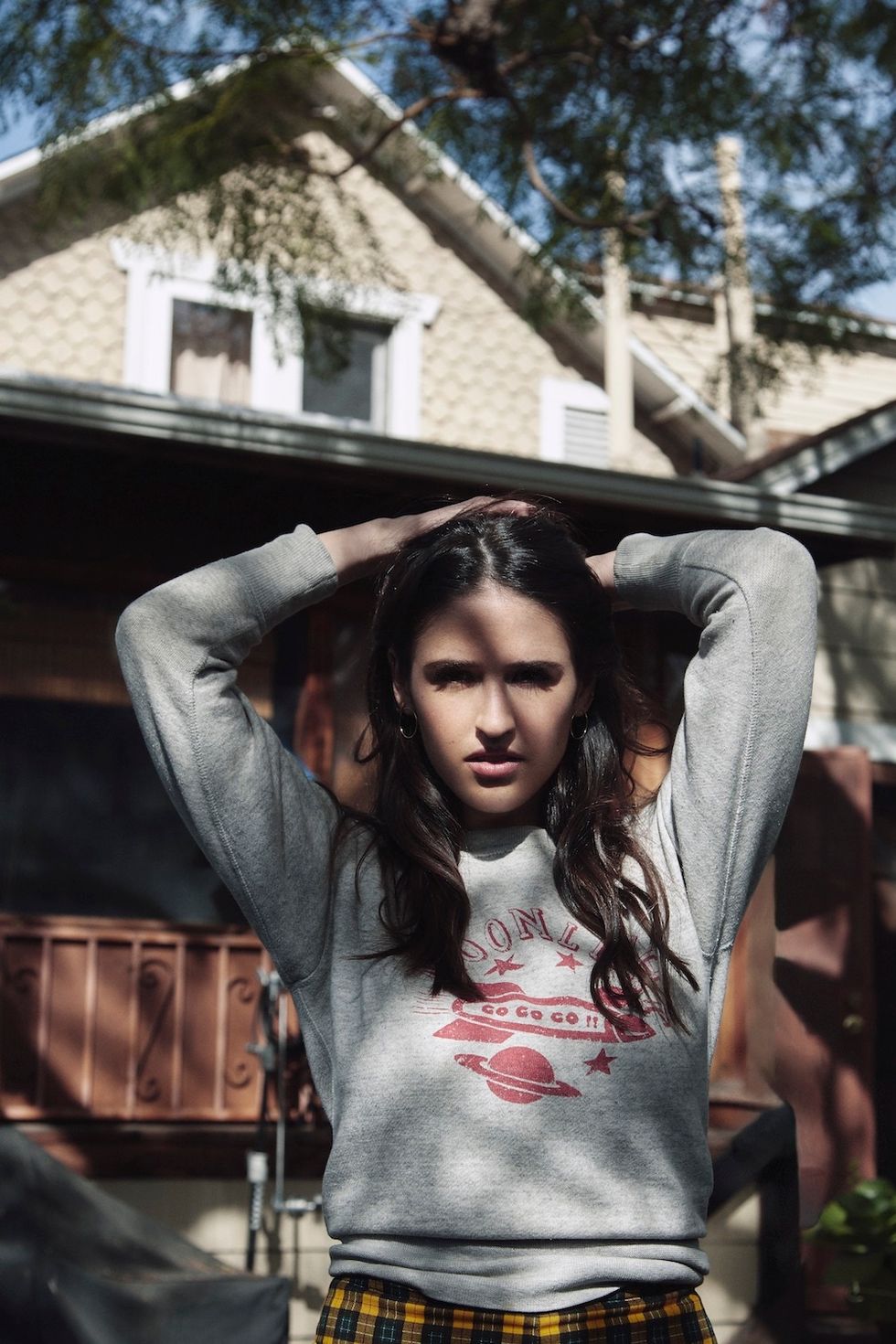 Robin Harper
Which artists have most greatly inspired your sound?
My life changed when I heard Amy Winehouse for the first time. I had never heard someone sing pop songs with that much soul before. She inspires me as a writer too - I love how specific and brutally honest she is with her lyrics. And I used to learn live Beyoncé albums note for note. I would replay each run until I could do them exactly like she did.
When you were nineteen, Adam Levine of Maroon 5 discovered you. What was that like?
It was so insane - I was literally at a college party when I got an email from him saying he wanted to invent a label to sign me. I needed my friend to read it to make sure I wasn't losing my mind. Working with Adam was incredible too. He taught me so much about putting on a show and entertaining an audience. I used to sing the Christina Aguilera part on 'Moves Like Jagger' with him every night on tour, and learning to keep up with him vocally and physically made me the performer I am now. I learned a lot about loyalty from him too - he's been working with the same people for years.
Through this experience, you were also able to go on your first tour. What do you enjoy about being on the road?

I live for being on tour! I love so much about it but my favorite part is meeting people after the shows. I love making a connection with people who live across the country - people I would have never met otherwise. That and getting to sing every night are the best parts. I don't know what I'd do if I couldn't write songs but nothing makes me feel like performing live does - even when I was the opening act and everyone was like, 'Who is this random girl?!' I had the best time.
What's been your experience as a woman in the music industry?
Ugh I love this question. I've had many different experiences as a woman in this industry. On the one hand, I've been lucky to find incredible mentors and leaders who listen to me, believe in my talent and ability, and want me to succeed. But I've also felt what it's like to be treated like I don't know what I'm talking about or like my opinion is less valuable than someone else's. I've earned more respect over the years but I think some people have an unconscious instinct to treat young women like they don't know what they want or like they don't know who they are.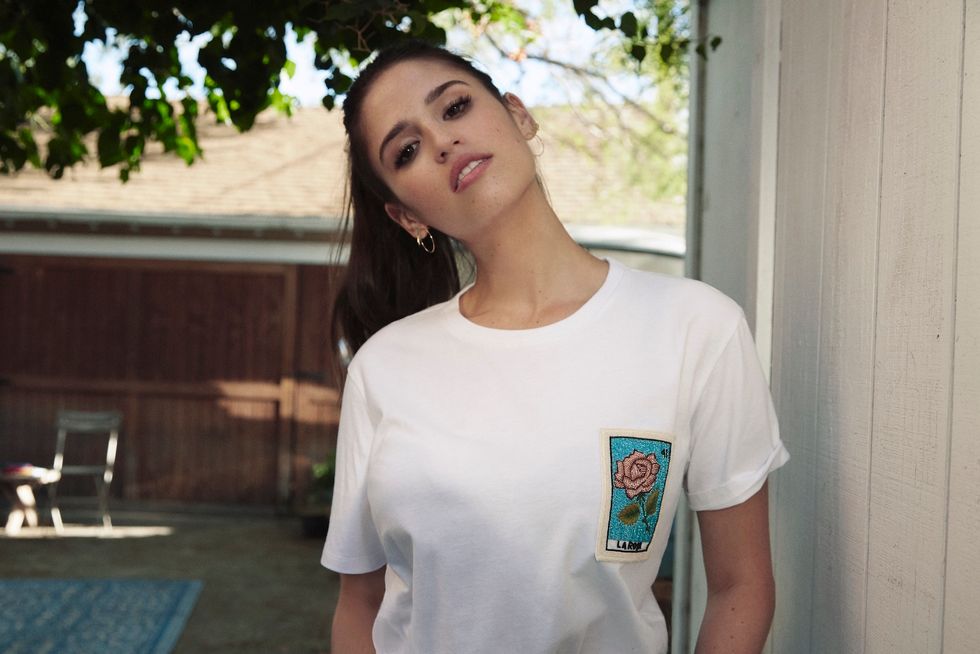 Robin Harper
In 2016, you took a break from being in the spotlight and lived your life normally again. What did you learn from this?
When my working relationship with Adam ended, it became clear to me that I had to do some work to find myself as an artist. At first it was really hard - I was heartbroken that we weren't working together anymore - but, like so many things in life, it ended up a wonderful blessing. It was a wake up call - I realized that all my ambition and hard work hadn't been enough to make my dreams come true - what I needed to do was let go and live my life. So I did. I fell in love for the first time and had my heart broken. I put myself in all these new situations and, through that, I found myself. And then I wrote about it in insane detail...and soon everyone will be able to listen to me sing all my secrets!! The experience made me the artist I am now.
Many of your songs revolve around love. How do you try and tackle that subject?
As an artist I am most interested in taking my personal emotions and making something out of them - my goal with all my songs is to be honest. So when I was writing about love or heartbreak I often just said exactly what I was thinking or feeling or saying to my friends - I didn't need to invent a story, I was already living it. My manager says to me, "If you're embarrassed to put it in the song then you're on the right track." I really took that to heart and wrote songs that are so personal I can't believe strangers will be allowed to hear them.
Can you talk a little bit about your recent single "Never Over You?"

I wrote "Never Over You" when I was in a fight with my ex-boyfriend. There's this coffee shop near my house that I go to to work on song ideas. I was there this particular morning thinking about all the issues in my relationship, all the things that weren't working. There were so many things I was 'over' but, somehow, I was not over him. That's the idea that sparked the whole song. Now that we've broken up it's taken on a new meaning for me.
What's coming up next for you?
I'm currently finishing up my album. That's coming later this year and I could die I'm so excited!!
---
Rachel A.G. Gilman is a writer, a radio producer, and probably the girl wearing the Kinks shirt. Visit her website for more.

Have a female or femme-identifying artist we should profile? Send a pitch email to Rachel.
---
POP⚡DUST | Read More About Music...
RELEASE RADAR | Premieres from Camp Crush and PRTTY BOYS
---
Related Articles Around the Web