MUSIC
PLUS | More new music from Summer Dregs, Jackie Highway, and others!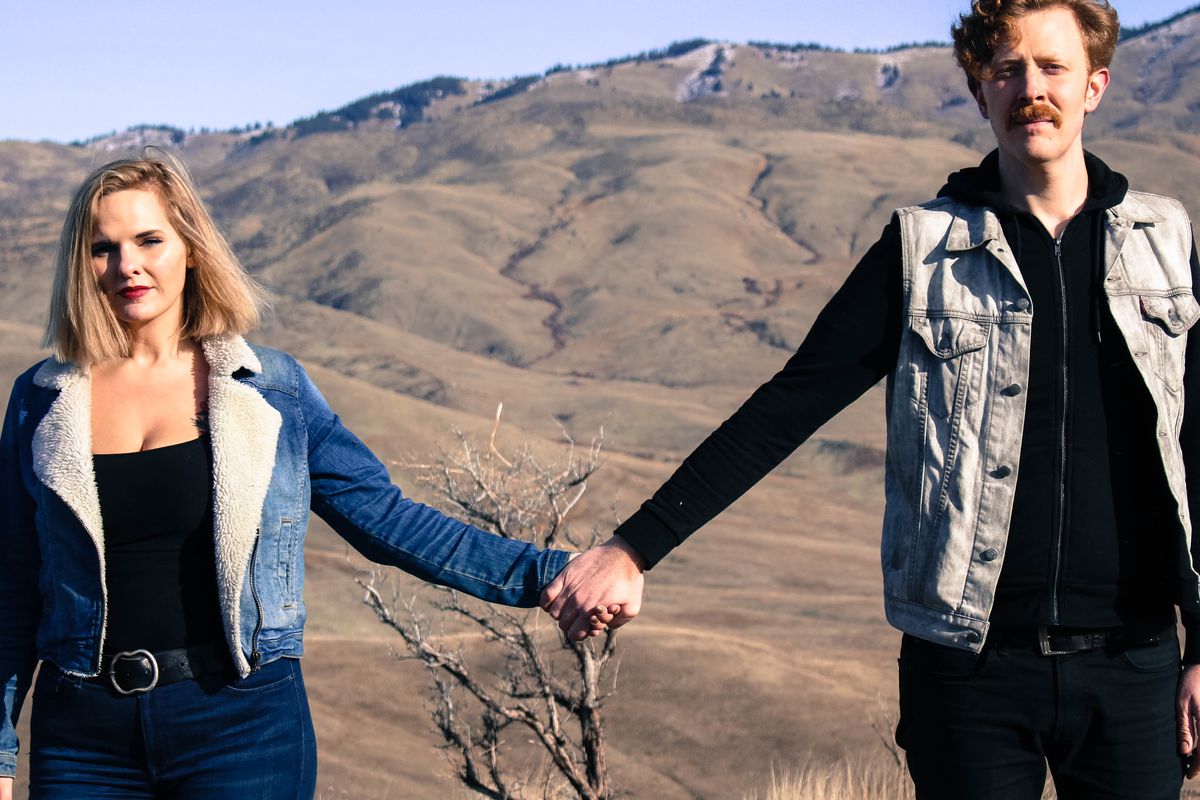 thinkpress
Everything you could possibly want for your weekend listening pleasure is right here, waiting for you.
RELEASE RADAR is here to give you the breakdown of your top singles, albums, and videos to check out as you head into your weekend. Get ready to jam out with some of our favorite up-and-coming artists, plus celebrate new stuff from those you already know and love.
---
SINGLES...
⭐️ PREMIERE ⭐️ | Summer Dregs | "Inside Out"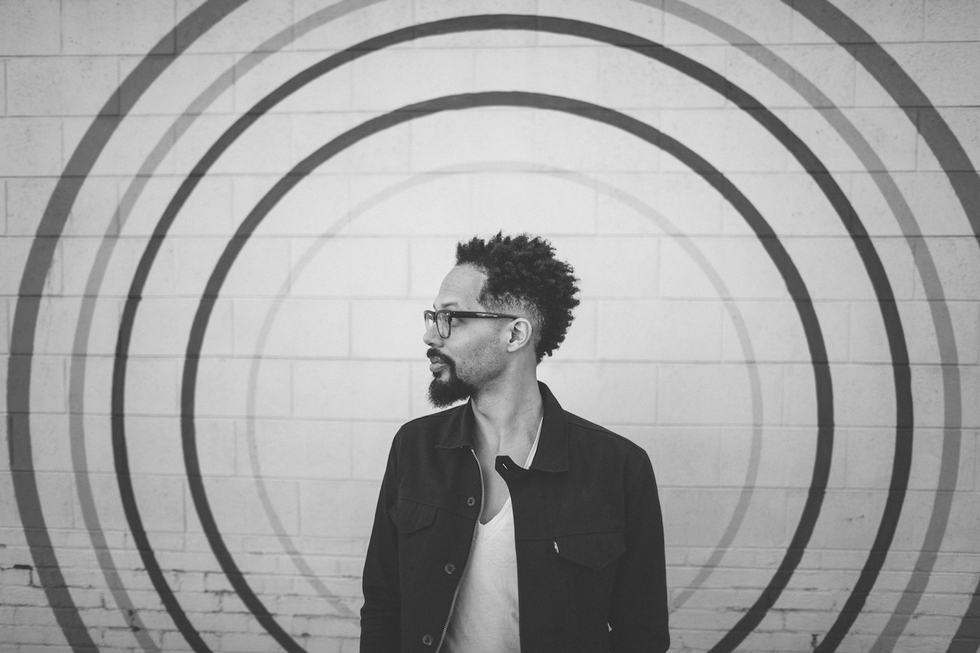 Summer DregsManimal PR
Producer Carl Cadwell has a musical past having grown up playing the organ at church before touring with jazz and soul acts, and now he has found his way towards producing his own R&B/pop blended tracks. He has written and produced for many other artists but this is his first national work on under his own moniker. It's a jam for those in the midst of falling in love and struggling to make sense of it. Maybe the answer is just to get up and dance?
You Might Also Like: Lucky Delucci, Honey Clouds, Share
---
⭐️ PREMIERE ⭐️ | CELLARS | "Never Too Much"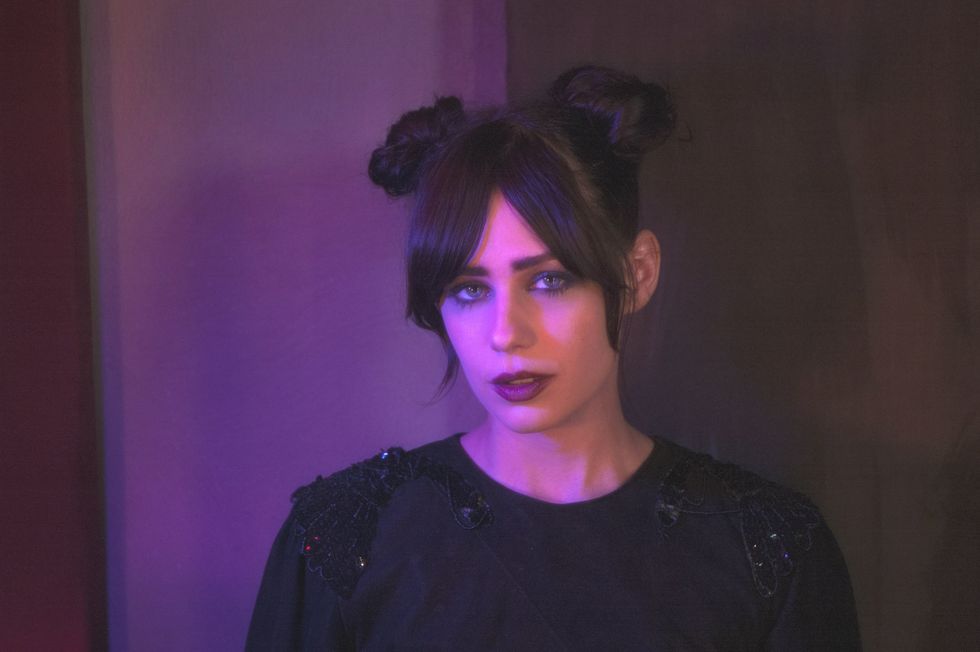 CellarsManimal PR
Alle Norton is making her return to the music scene with a fun, popping track that contrasts with the mood of how her last year went. Coming scarily close to dying in 2017 led to the production of her upcoming EP (due out this summer) and appearances on tracks from artists like Ariel Pink and MGMT. Her signature synth sound is bright and bubbly, and an excellent sign that this lady is ready to take on the music world once again.
You Might Also Like: DIANA, Operators, Ice Choir
---
⭐️ PREMIERE ⭐️ | PRTTY BOYS | "Cop Car"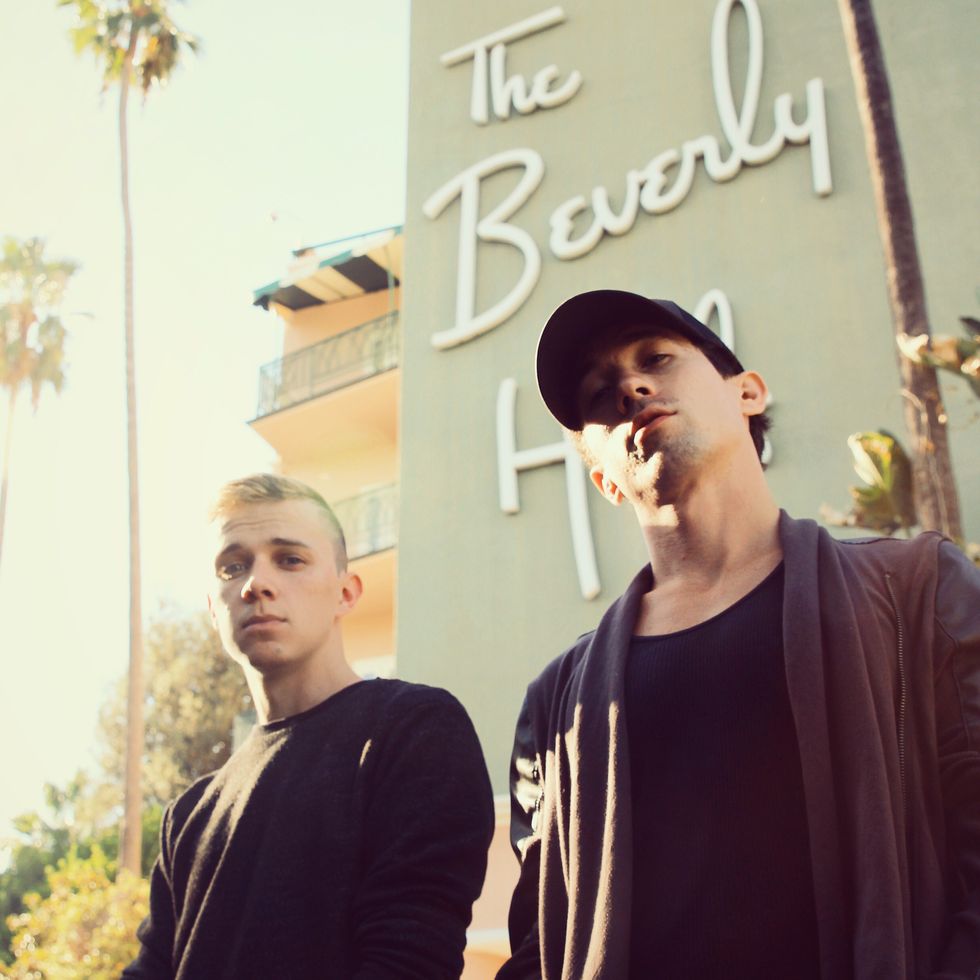 PRTTY BOYSChristian Tachiera
Pop and hip-hop duo PRTTY BOYS is made up of two producers, one of which doubles as a rapper and the other who's a vocalist. This partnership is dynamic and displays the music drenched backgrounds the artists come from. They create "slaps" ready for adding to your playlist and are influenced by their wild nights out in New York and Los Angeles. Sounds like the perfect track to add to your pre-gaming playlist.
You Might Also Like: Travis Mills, Ying Yang Twins, Riff Raff
---
Jackie Highway | "Hell's Bells"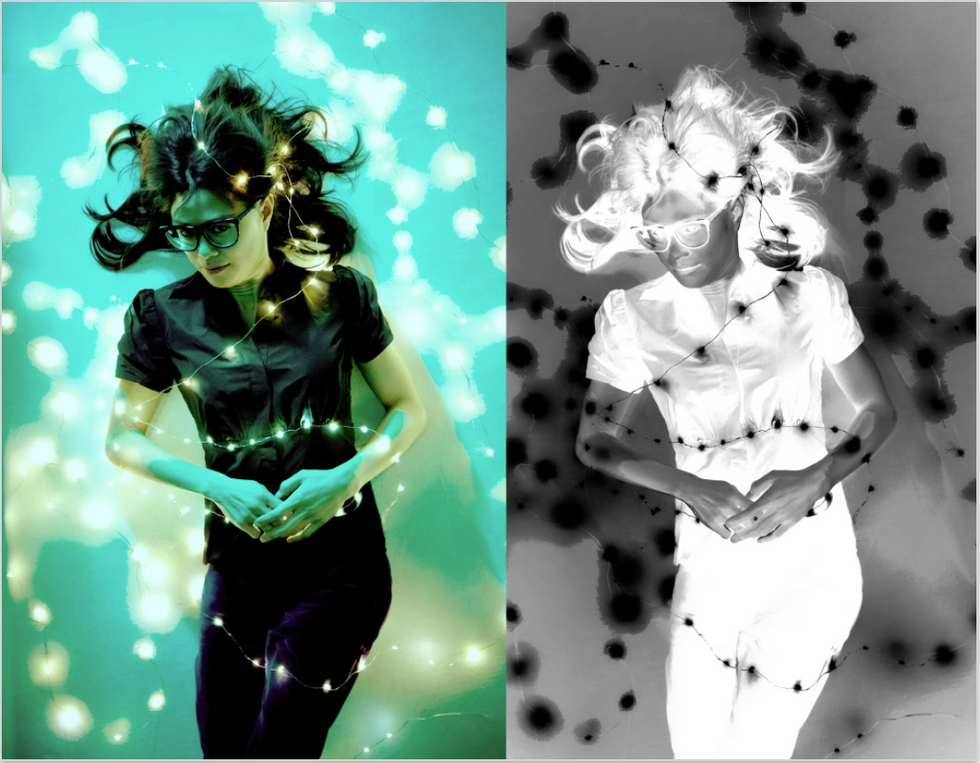 Jackie HighwayAnna Webber
Something a little cultural for your liking this weekend, this avant-garde composition features piano, percussion, and a post-punk vibe. Angie Shyr is the mastermind the project, who has been involved with music her entire life. Her biochemist parents encourage her involvement with nature, which wove its way into her music. "Music is our constant companion. It's our collective soul's keeper," said Shyr. We couldn't agree more!
You Might Also Like: Mark Andre, Morton Feldman, Wolfgang Rihm
Follow Jackie Highway on Facebook
---
VIDEOS...
⭐️ PREMIERE ⭐️ | Camp Crush | "Sad Eyes"
Husband and wife duo Jennifer Deale and Chris Spicer are rocking the music world together, blending old school and indie rock into something wonderful. They've got an EP coming up next month, but for now we've got their next single off the project and the corresponding video. If you're into cute arcade games, then you'll certainly be excited about this too.
You Might Also Like: The Cure, Blondie, Tennis
---
⭐️ PREMIERE ⭐️ | Nûrnbear | "Words (Can Tear Down Walls)"
From over yonder in Europe, we've got a premiere from a Danish electro-pop act, who like to blend a little politics into their style. They like to juxtapose their edgy lyrics with the sweeter sides of sounds, creating for a playful sound all around. It certainly looks like a good time in this collaged video, featuring some good times with the band at some bars. What more do you need to inspire your weekend wild times?
You Might Also Like: The Chairman and The Awesome Welles
---
⭐️ PREMIERE ⭐️ | Gabrielle Shonk | "Raindrops"
This indie singer-songwriter has released the latest video from her debut album last year. She shared a quote with us about the process of producing the video.
Back in December I escaped the Quebec cold for a week and flew out to California with my two good friends Dragos and Emma to shoot the music video for Raindrops. Yup a song called 'Raindrops' shot in the Californian desert, haha! That was our plan. This song is one of my favorites off of the record. It talks about feeling lost, not knowing what to do, coming to a crossroads in a relationship and having to make some hard decisions to move forward. The video portrays that sense of longing and waiting. That uneasy, in-between feeling when you're just hoping for some kind of sign or answer to come swooping in wiping away all of those questions running through your mind. If only it were that easy! Working on this video with Dragos and Emma was a blast! (Dragos also directed my previous video for the song "Habit"). We climbed sand mountains, danced in grocery store aisles, ran into a few cactuses, chased after the sunset, ate a bunch of tacos and abnormal amounts of honey, gave ourselves some good food comas, and the list goes on… Shooting this emotional video with the ease, fun and freedom of friendship made it that much more meaningful to me. I hope you guys enjoy it as much as we do!
You Might Also Like: Safia Nolan, Groenland, Phillippe Brach
Follow Gabrielle Shonk on Facebook
---
ALBUMS + EPs...
Goat Girl | Goat Girl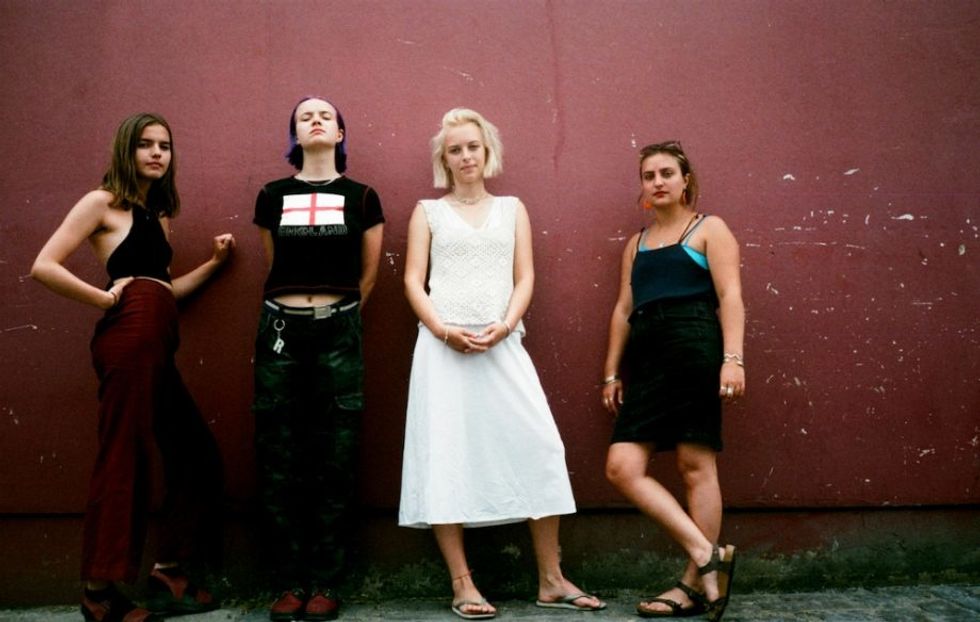 Goat GirlNME.com
What's being called a "very English" album is a strong debut from these Brits. It's an album all about growing up and living in London, influenced from playing small clubs and exploring sex, the city, and all other wild things the two entail. With unexpected country influences, dark and cheeky lyrics, yet a put together feel, this is the record to reap the benefits of listening to this week.
You Might Also Like: Dream Wife, Girl Ray, Estrons

---
Lowell | Lone Wolf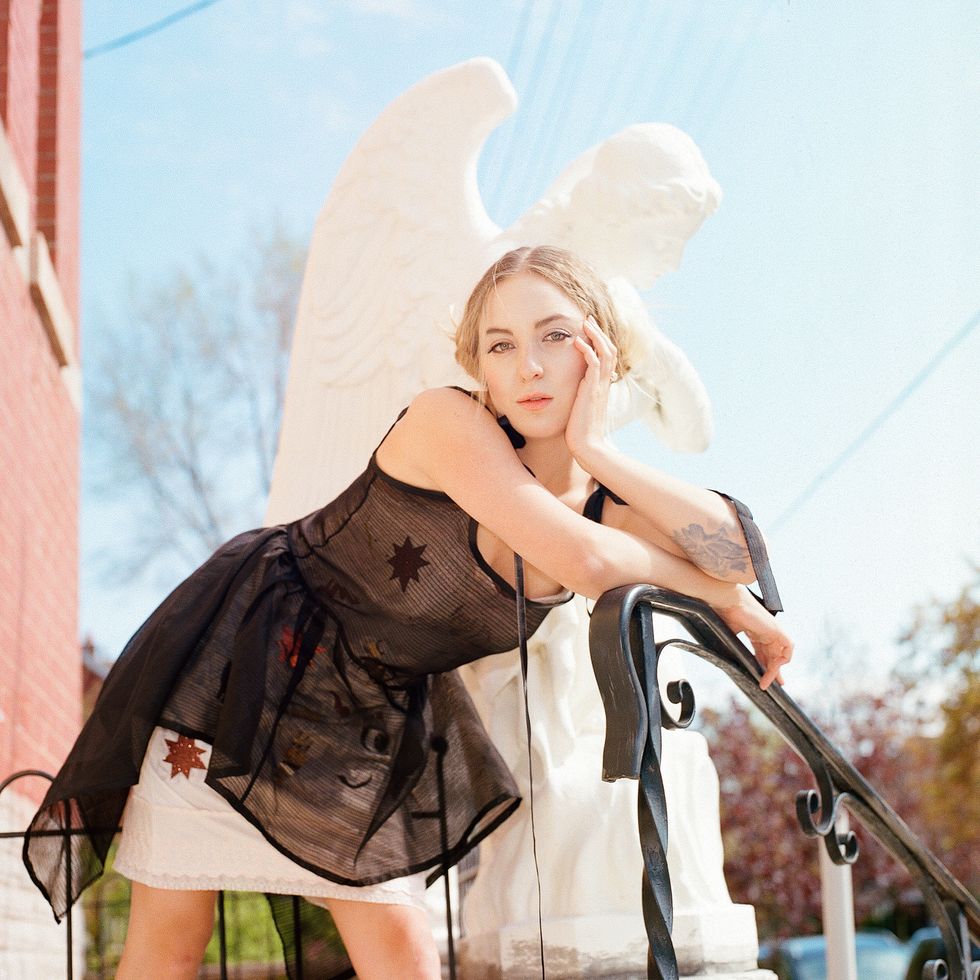 Maya Fuhr
It has been four years coming for this alt-pop artist to send us a follow-up to her debut, and this one is a deeply personal release. She had a powerhouse production team behind her who has worked with the likes of Kendrick Lamar and Tegan and Sara, and wants to harness the power of teenage energy in her music. Hope you're feeling angsty in order to dive into this one.

You Might Also Like: Catey Shaw, Allie X, HOLYCHILD
---
Rachel A.G. Gilman
is a writer, a radio producer, and probably the girl wearing the Kinks shirt. Visit her
website
for more. If you have an artist you'd like included in an upcoming
#ReleaseRadar Column
, send emails
here
.
---
POP⚡DUST | Read More…
---