Film News
So ... Are We Watching Wonka?
First look at Timothee Chalamet and Hugh Grant in the new 'Wonka' trailer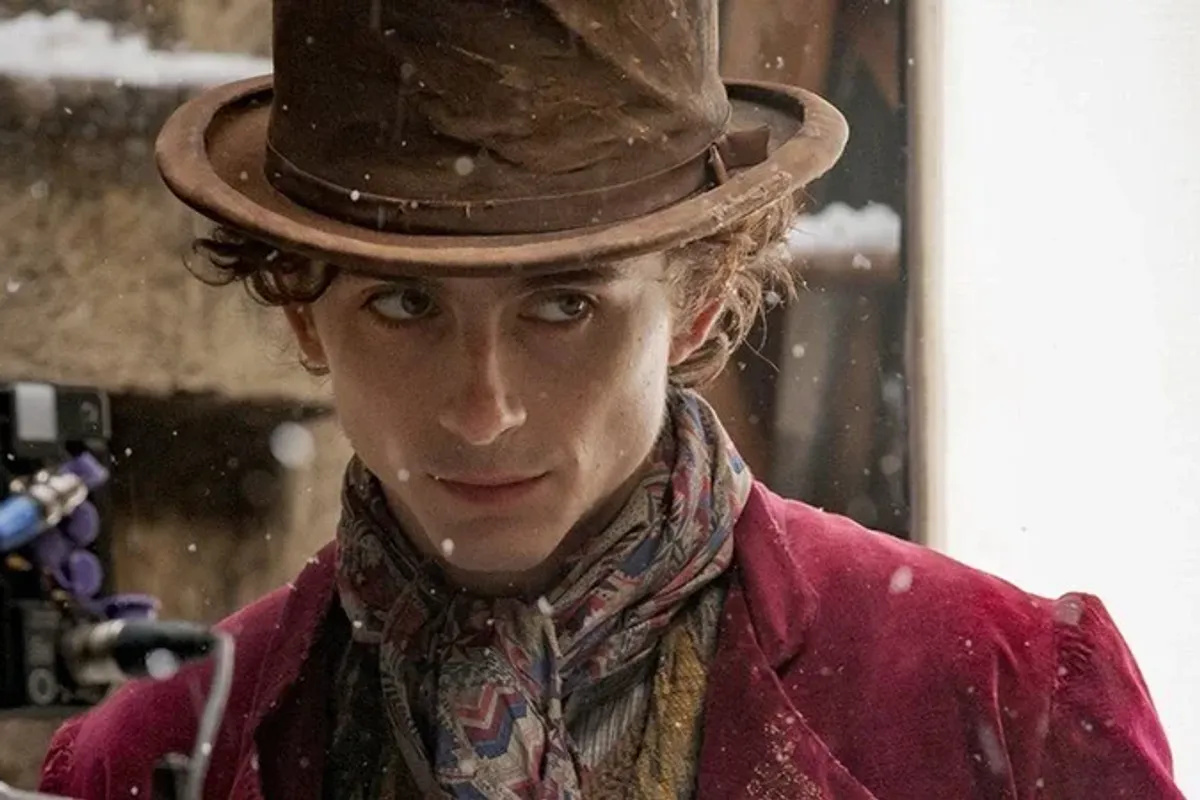 via Warner Brothers
In case you forgot: yes, Timothee Chalamet is starring as the childhood book character Willy Wonka in Wonka, an origin story of the eccentric chocolatier directed by Paul King — of Paddington and Paddington 2. No, you didn't dream it. Yes, it's actually happening. And the first look at the trailer is finally here.
WONKA | Official Trailerwww.youtube.com
---
Who is in Wonka?
In a prequel to the beloved Roald Dahl novel, Charlie and the Chocolate Factory, Chalamet dons that iconic purple coat and tophat and sets sail to create the legendary Wonka chocolate bar. We finally get our first glimpse at Hugh Grant as an Oompa Loompa and the all-star cast of this singing-dancing-spectacle which includes: Olivia Colman, Keegan-Michael Key, Rowan Atkinson, Calah Lane, Sally Hawkins, Matt Lucas, Mathew Baynton, and Paterson Joseph.
For those who loved the 1971 adaptation with Gene Wilder and Peter Ostrum and the 2005 film starring Freddie Highmore and Johnny Depp (unfortunately), the announcement of this film, and the decision to cast Chalamet as the lead, was confusing. But, intriguing?

As for Chalamet, he loves the element of surprise. In the interview for his October 2022 British Vogue cover story, he said: "I'm trying to go where it's not obvious to go ... I feel like Wonka is symptomatic of that."
In this first glimpse, we see him unbound and a little unhinged, in the best way. "Absolutely insane," he says in the trailer. The film seems eccentric, earnest, and magical. It also includes larger-than-life musical numbers featuring Chalamet himself alongside the talented, versatile cast.
When does Wonka come out?

Wonka comes out on December 15, 2023. An early Christmas present for all of us. You know where I'll be bright and early this holiday season.
If you, like me, weren't convinced to watch Wonka before, I hope this trailer has convinced you now.