Culture News
Former actress and model says, "I'm not attacking Woody. This is not 'bring down this man.' I'm talking about my love story. This made me who I am. I have no regrets."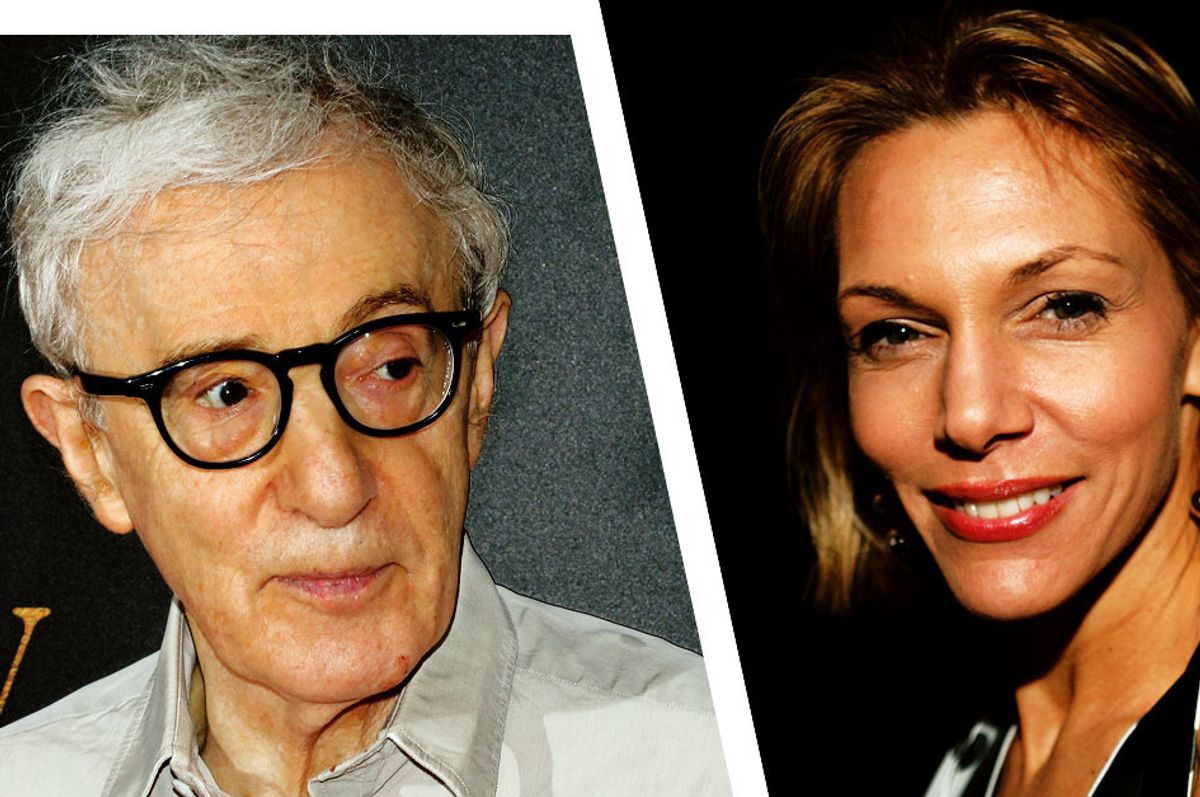 Vulture
On Monday, former actress and model Babi Christina Engelhardt, 58, went on record with The Hollywood Reporter about an alleged 8-year-long relationship with Woody Allen that began when she was 16 years old.
The interview adds another strike to Allen's disturbing record of sexual misconduct with minors, including allegations of molesting his adopted daughter, Dylan Farrow. Neither Allen or ex-wife Mia Farrow responded to the publication's requests for comments.
Now a divorcée and mother of two college-aged daughters, Engelhardt recounts the affair began in 1976, when she handed 41-year-old Allen a note with her phone number on it at the New York restaurant Elaine's. Her personal friend and photographer Andrew Unangst, along with her younger brother, corroborate the following years of interactions between Engelhardt and Allen, which became sexual weeks after their first meeting.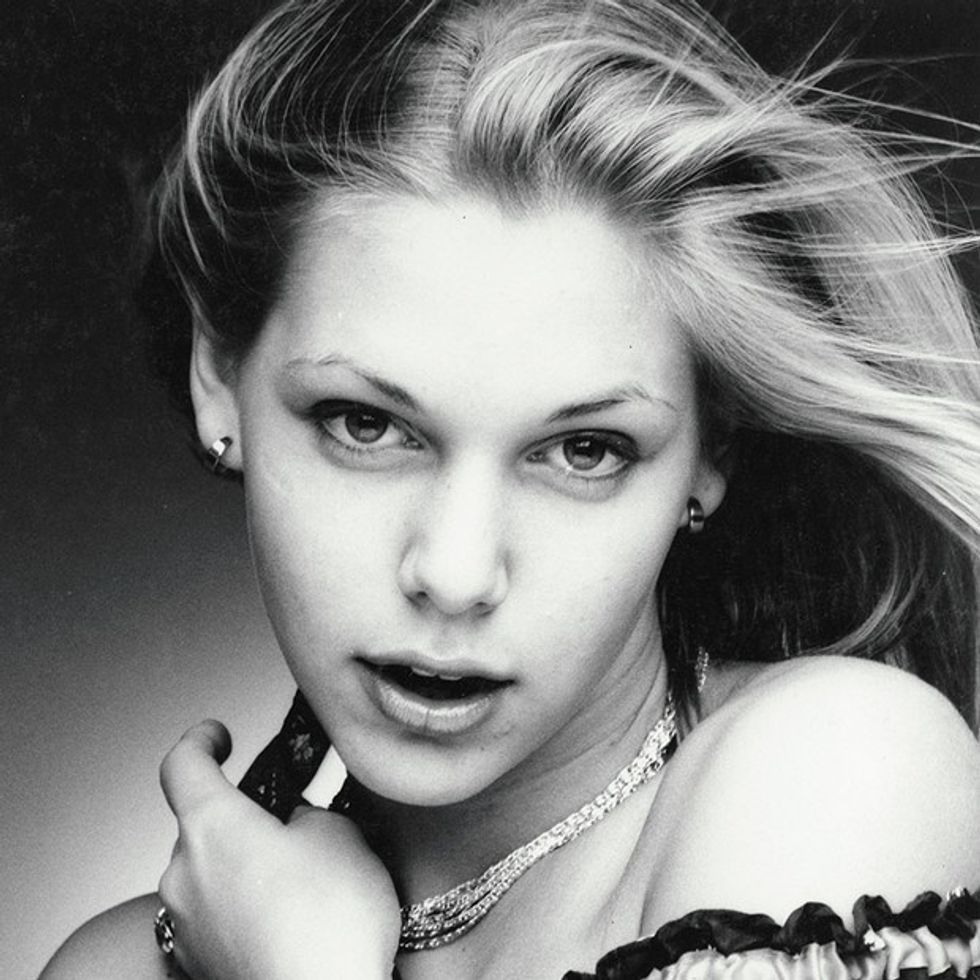 Engelhardt at 16Marie Claire
In the interview, Engelhardt shared excerpts from her unpublished memoir, Towards Manhattan with Woody, and her commentary on the film Manhattan, whose clandestine affair between a middle-aged man and a teenage girl is purportedly based on her relationship with Allen. In total, Engelhardt's reflections meander from introspective regret to candid gossip, as she laments "not being stronger" as a "plaything" in Allen's exploitative power dynamic, while still expressing affection for the director.

"What made me speak is I thought I could provide a perspective," she begins. "I'm not attacking Woody. This is not 'bring down this man.' I'm talking about my love story. This made me who I am. I have no regrets."
Engelhardt ascribes Allen's attraction to her youth, beauty, and passivity, stating, "I was a pleaser, agreeable. Knowing he was a director, I didn't argue. I was coming from a place of devotion." She claims that Allen only permitted them to meet at his Fifth Avenue penthouse overlooking Central Park, occasionally invited "beautiful young ladies" to join for threesomes, and introduced Engelhardt to his "girlfriend," Mia Farrow.
In her unpublished memoir, she writes about Allen's dismissal of her and callous introduction of Farrow: "I felt sick. I didn't want to be there at all, and yet I couldn't find the courage to get up and leave. To leave would mean an end to all of this. Looking back now, that's exactly what I needed, but back then, the idea of not having Woody in my life at all terrified me. So I sat there, patiently, calmly trying to assess the situation, trying to understand why he wanted the two of us to meet."
Engelhardt paints Allen as a master manipulator who "groomed" Farrow as he'd done to her, stating, "I used to think this was a form of mother-father with the two of them. To me, that whole relationship was very Freudian: how I admired them, how he'd already broken me in, how I let that be all right."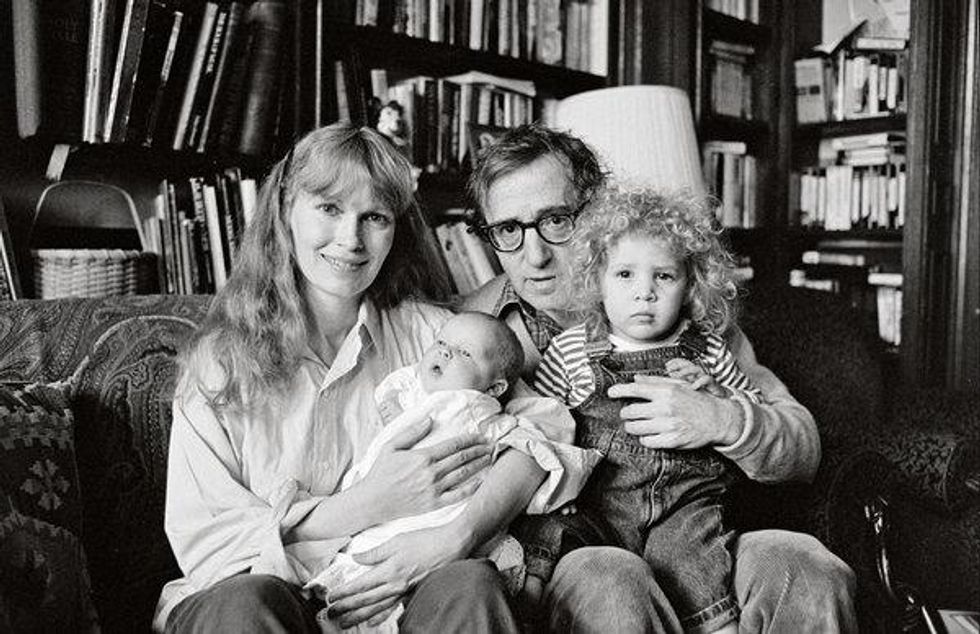 The New York Times
Yet the relationship is still colored by the 59-year-old's sentimental memories, acknowledging that the recent #MeToo movement prompted her to re-evaluate the role that manipulation played in her "magnetic" attraction to Allen. "It's almost as if I'm now expected to trash him," she says, clarifying that she doesn't intend to defame the controversial director. Of course, today's social climate allows the disturbing nature of their 25 year age difference to speak louder than ever (especially with New York's age of consent set at 17 years old).

Engelhardt reflects: "It wasn't until after it was done when I really had time to think of how twisted it was when we were together and how I was little more than a plaything. While we were together, the whole thing was a game that was being operated solely by Woody so we [Farrow and Engelhardt] never quite knew where we stood."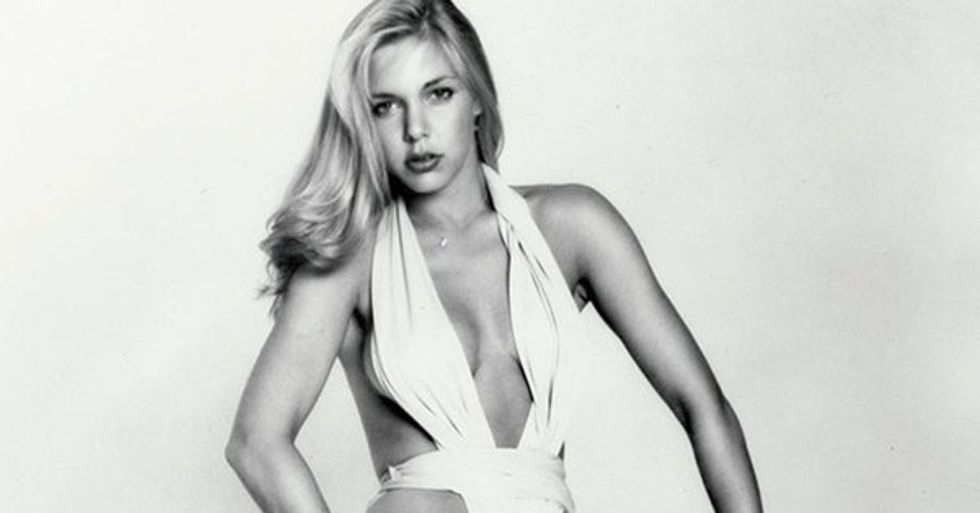 Engelhardt modeling portfolioGlob Intel
These days, according to her website, the former actress is producing three projects that draw from her personal histories with "influential personalities" like Allen. In addition to two unpublished memoirs about Allen and working with his hero, filmmaker Federico Fellini, Engelhardt describes herself as "an experienced reader from a 10-generation lineage of psychics." She even recalls bonding with Mia Farrow over astrology and reading the stars for Allen, "who was not impressed," according to The Hollywood Reporter.

Concluding the interview, Engelhardt dreamily remarks, "I used to dream of making love to Woody," she says. "Now I'm dreaming of him dying in my arms."
---
Meg Hanson is a Brooklyn-based writer, teacher, and jaywalker. Find Meg at her website and on Twitter @megsoyung.
---
POP⚡DUST | Read More...

Update: Harvey Weinstein is still a Tremendous Piece of Shit
Post Malone Crocs Sell Out: Succumb to the Darkness