MUSIC
"Reality itself is too obvious to be true."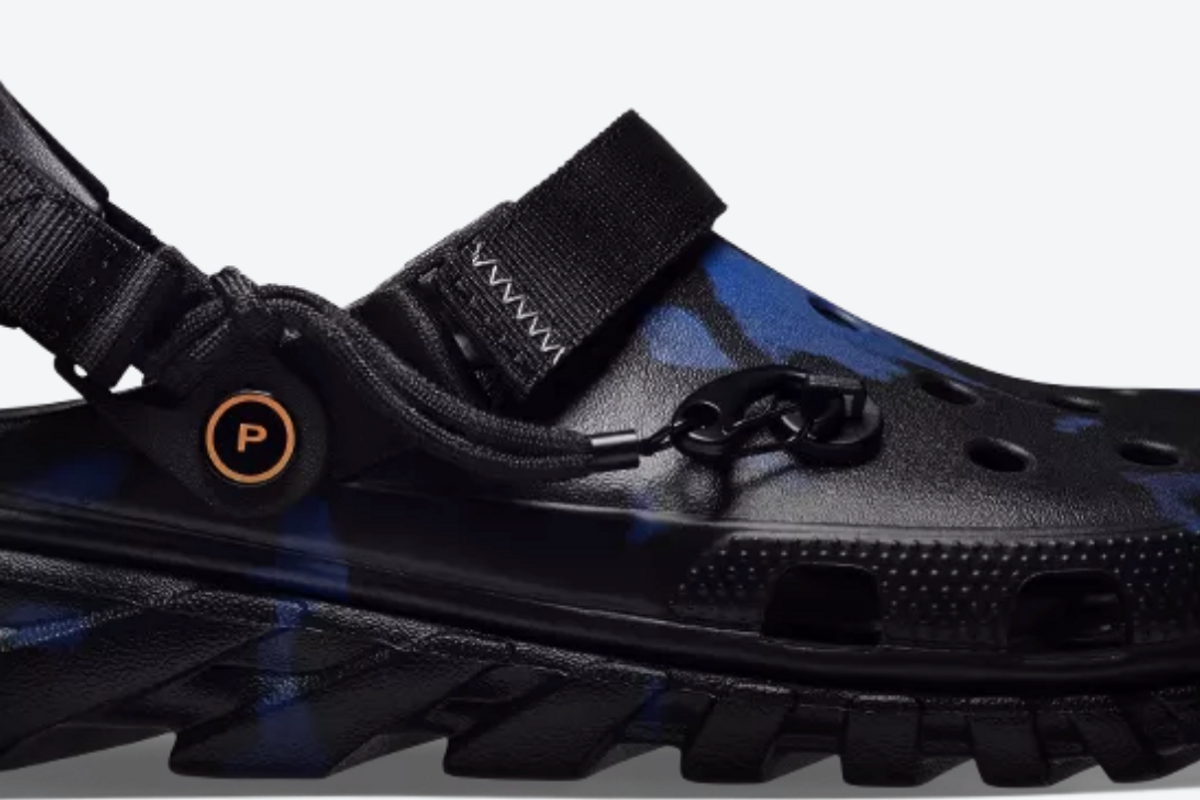 In the waking capitalist nightmare that is 2019 America, the absurdity of the daily news cycle has no limits.
Very little even breaks through the average person's carefully constructed mental barriers anymore. Possible nuclear war with North Korea? Whatever. Trump shutting down the government? Yawn. High ranking government officials going to jail for collusion with Russia? Just another Wednesday in the land of the free.
But every now and then, something comes along that crashes into our collective conscience, rearranges our cultural identity, and shocks the nation to its core. Post Malone, a human croc, has come out with an updated version of the iconic rubber clog. The original Post Malone crocs were bright yellow, covered in a barbed wire design, and come with six Jibbitz, including a saw blade, snake, and PM-2 logo. They retail for $59.99, coincidentally, $1.99 more than it costs to send a girl in Syria or Nigeria to school for a full year. And, they sold out in minutes. Twice.
#PostMaloneXCrocs and Jibbitz are gone! https://t.co/BowyMqbqV5

— Crocs Shoes (@Crocs Shoes) 1544564129.0
The newest Post Malone croc is a little bit different, with a black and blue exterior and velcro strap fastening, clearly an answer to the question: "Can we make crocs uglier?"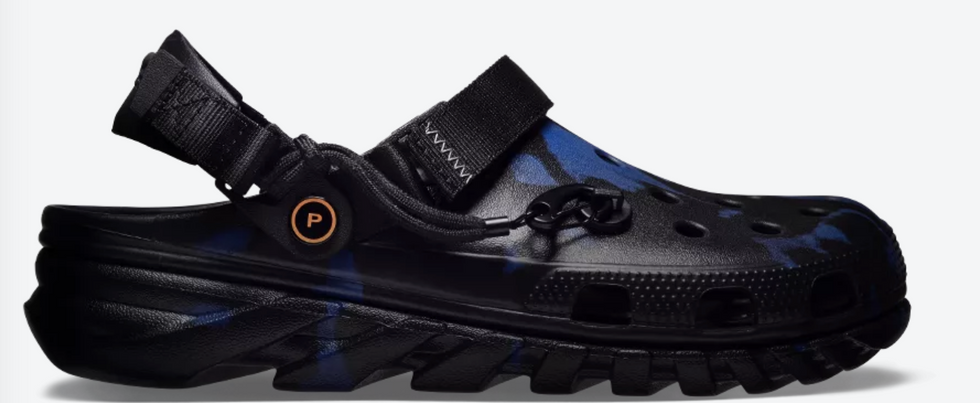 To add to the absurdity, the rapper gave away pairs of the new crocs at the Chicken Express in Southlake, Texas before the official December 10th release date. According to News Week, "Fans who visited the restaurant, where Malone used to work, ordered 'The Posty Special,' which came with chicken, fries and a pair of Crocs." Terence Reilly, Crocs Senior Vice President and Chief Marketing Officer, said in a press release: "After three collaborations—all selling out in minutes —we heard our fans' demands for more and I'm pleased that this will be our biggest drop ever. We're excited to give them another opportunity to own these limited-edition Post Malone x Crocs that are no doubt going to make waves around the planet."
We've analyzed post-Post Malone America before, but now more than ever, it's clear that as a country, as a world, we're standing at a crossroads. Do we lean in? Do we accept the inevitability of death and parade around in footwear that looks like someone skinned a minion and made a shoe out of its hide or like a military issued mistake? Or do we fight back, refusing to succumb to the nihilism beating down our proverbial door and insist on wearing sensible sneakers like god intended?

I think, in our hearts, we all know the answer: the popularity of Post Malone crocs prove that it's simply too late. All that's left to do is embrace all that we've become. Don your Post Malone crocs and Kylie Jenner lip kit and sink into the soft bed of apocalypse. Let the ice caps melt, bathe in the tears of the polar bears, breathe deeply the greenhouse gases, and abandon yourself to the rising chaos. Raise your voice, raise it to the heavens, and sing at the top of your lungs, " Ayy, I've been f*ckin' hoes and poppin' pillies/ Man, I feel just like a CROCstar"
Please enjoy the following list of other products we're interested in seeing carry on the Post Malone brand:

Post Malone yoni egg (fake gold and textured)
Post Malone-flavored Pedialyte (tastes like Olive Garden croutons)
Post Malone hair net, made of barbed wire
Post Malone Chia Pet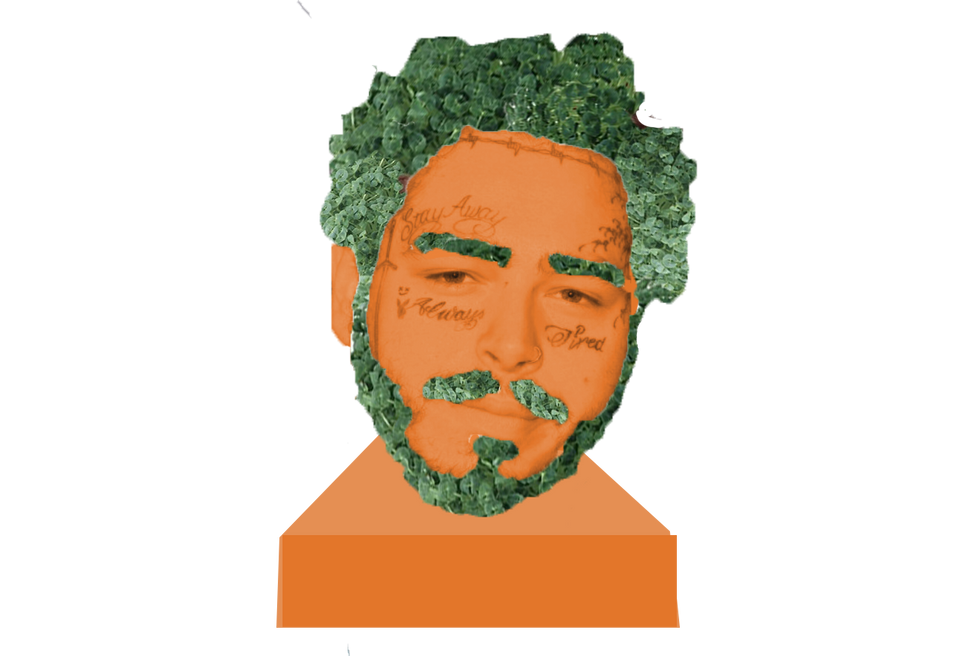 Artistic credit to the radiant Rebecca Linde
Post Malone post office (we didn't feel like we had a choice here)

Fu*k it...Post Malone Furbie
Post Mate Malone (only delivers PBR and half smoked cigarettes)
Post Malone Dishwasher, but you can only put clothes in it
Post Malone Washing Machine, but you can only but dishes in it
Post Malone fence post (we're honestly so sorry)
"If we believe in nothing, if nothing has any meaning and if we can affirm no values whatsoever, then everything is possible and nothing has any importance."
―
Albert Camus