CULTURE
Weight fluctuates, and Adele is gorgeous regardless of her size.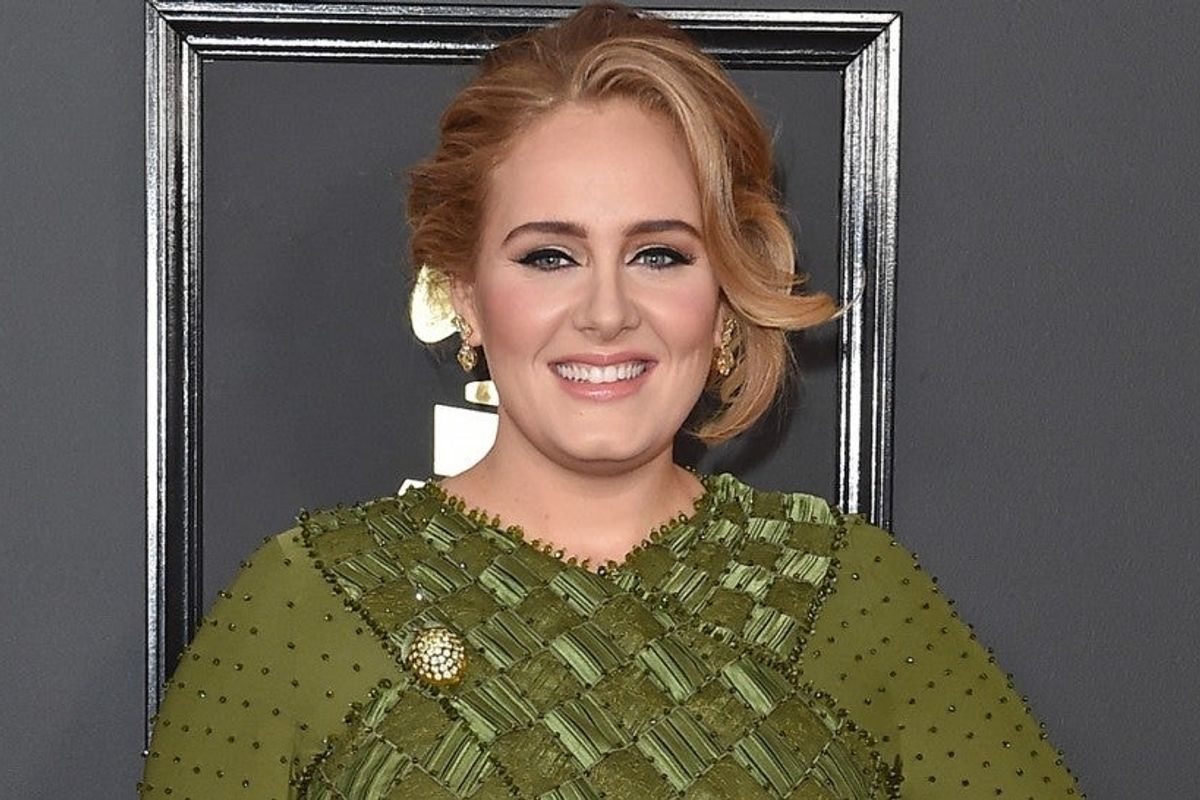 Adele is a hot topic on the Internet today, though not because of new music.
The "Rolling in the Deep" singer posted to her Instagram a photo of herself with a large wreath of flowers in celebration of her birthday. She used the post to praise health care workers, but they were hardly the focus of attention. Fans were quick to point out Adele's considerable weight loss. She looks stunning, but the massive reaction raised an issue with how modern society generally responds to weight loss.
There's a lot of concerning implications that can arise with complimenting someone for losing weight, whether directed at a celebrity or a member of your family. First, this reinforces the stereotype that thinner people are inherently more desirable and attractive. There's the false implication that losing weight is synonymous with good health, as well as infinite ways to become thinner dangerously: eating disorders, substance abuse, and dangerous fad diets among them. Praising someone for losing weight, however well-intended, propagates fat shame and implies that individuals are worth most at their thinnest.

IM SORRY ADELE WAS ALWAYD GORGEOUS YA'LL JUST DONT LIKE FAT PEOPLE https://t.co/qGlTXW6rGw

— brownskinGAL (@brownskinGAL) 1577165668.0
Celebrating Adele's weight loss is a garbage thing to do for a million reasons. Here are two: 1. It tells your fat… https://t.co/x2z8EJBbpB

— Audra Williams (@Audra Williams) 1577173400.0
waking up to new tweets critiquing how "unhealthy" lizzo is and praising adele's "gorgeous" new figure - just say y… https://t.co/TQy9W4qqKR

— grace barber-plentie (@grace barber-plentie) 1577182091.0
Adele has spent her entire career championing plus-size (but actually average-size) women. Before eventually signing to XL, she reportedly had a strict policy for her potential record labels: Under no circumstances would she be encouraged to lose weight. But of course, that hadn't made her immune to negative comments on her body. In 2012, Karl Lagerfeld called the singer "a little too fat." "I've never wanted to look like models on the cover of magazines," Adele responded. "I represent the majority of women and I'm very proud of that."

No matter her size, Adele remains one of the best-selling music artists in the world. Let's leave weight out of the conversation.