Jessie Reyez is a rebel... and that's an understatement.
The 27-year-old from The Great White North has been crafting tunes and walking with a swagger that suggests she's not in the mood for opinions on what society deems to be ladylike. She burst onto the scene in 2014 courtesy of a King Louie single "Living in the Sky," and has pumped out bangers like the bluesy ballad "Figures" and the tongue-in-cheek "Body Count."
In 2018, we've seen Reyez's visibility and popularity grow exponentially. She performed at the MTV Video Music Awards and featured on two tracks for Eminem's latest album Kamikaze. With battle-tested singer/songwriter chops, a man-eating personality, and a growing legion of fans, Jessie is definitely "keeping that same energy" on her second EP Being Human In Public.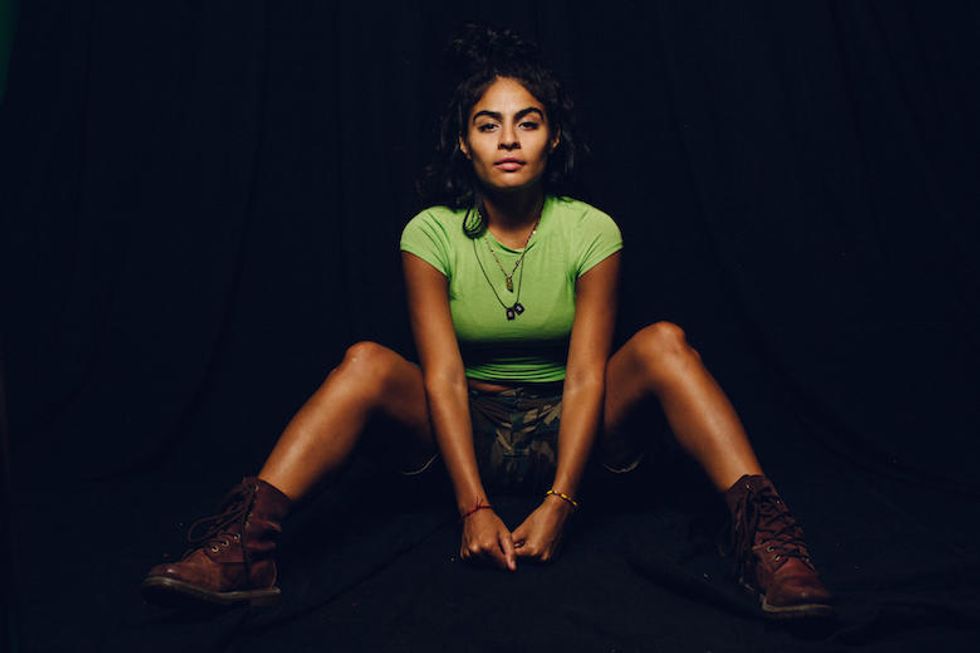 iHeart
On the opening track "Saint Nobody," Jessie gives a gloomy welcome with the line "I think about dying everyday." But don't be fooled by the pessimistic introduction. The existential dread doesn't last long, as Jessie's overall message is one of encouragement and motivation, reminding listeners that we only have one life to live and we should give it our all every single day we're on this planet.
"Sola" (which translates to "alone" in English) is Jessie's first-ever Spanish-language song. The sultry acoustic guitar that accompanies Jessie's airy-yet-powerful vocals are a constant if you've listened to Reyez's music before Human, but there is something about her singing in Spanish that gives "Sola" a touch that was missing from previous songs.
"F*** Being Friends" is the brashness we've come to expect (and love) when it comes to Jessie. This groovy slow-tempo track would be the result of a Gwen Stefani/Cardi B love child. Pearl clutching lyrics like "My p**** beat better than my heart do" helps Jessie's quest to put men on the spot who only want one thing from her.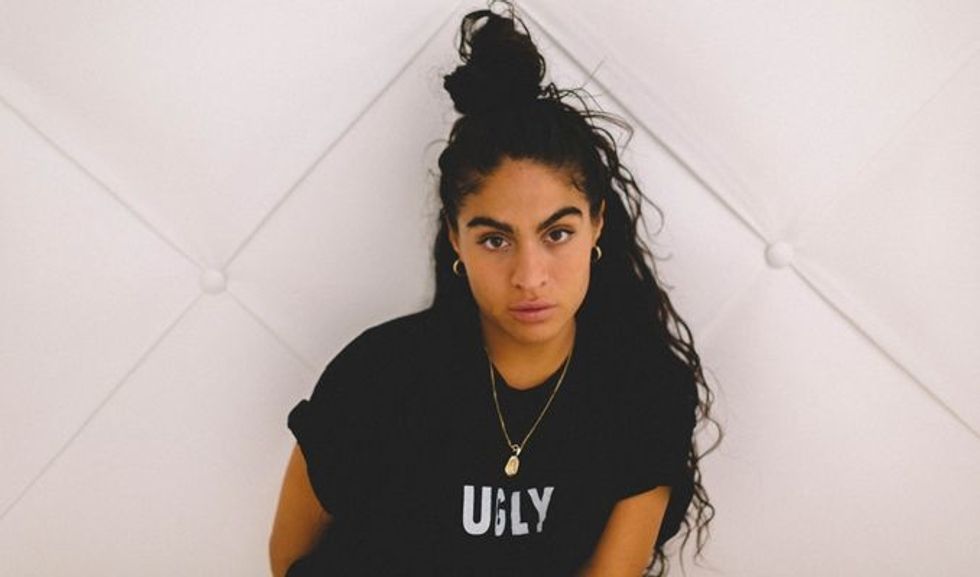 The closer is a remix of the song "Body Count" which features Normani & Kehlani. The additional verses echo the sentiment of the original, but it's still a fun record that brings awareness and sheds light on the double standard women face regarding their sexuality.
The only knock on "Being Human In Public" is that these are songs that have been released before. Still, Reyez is a fairly new act despite the success she's had in recent months. This seven-song serving is a great introduction to those who are just now finding out about her music. The one undeniable thing you'll get from "Being Human In Public" is that Jessie Reyez is a name that'll be on the lips of music industry execs for years to come.

Rating: ⚡️⚡️⚡️⚡️(4/5)
Stream "Being Human In Public" on Spotify
Being Human In Public
---
Deascent is a hip hop artist, music writer, and on-air personality for "Popdust Presents". He's also the co-front man of The Cold Press. Follow him on Instagram.
---
POP⚡DUST | Read More…

BOX OFFICE BREAKDOWN | It is About to Get Filthy Rich
R.I.P Moviepass pt. II: an Update
READY TO POP | Henley, The Dill & More Wear a Wild-Child Heart on Their Sleeve