MUSIC
Swift's very public feud with Big Machine Records has ignited a conversation about artists' rights, but she's far from the first superstar to challenge her label's actions.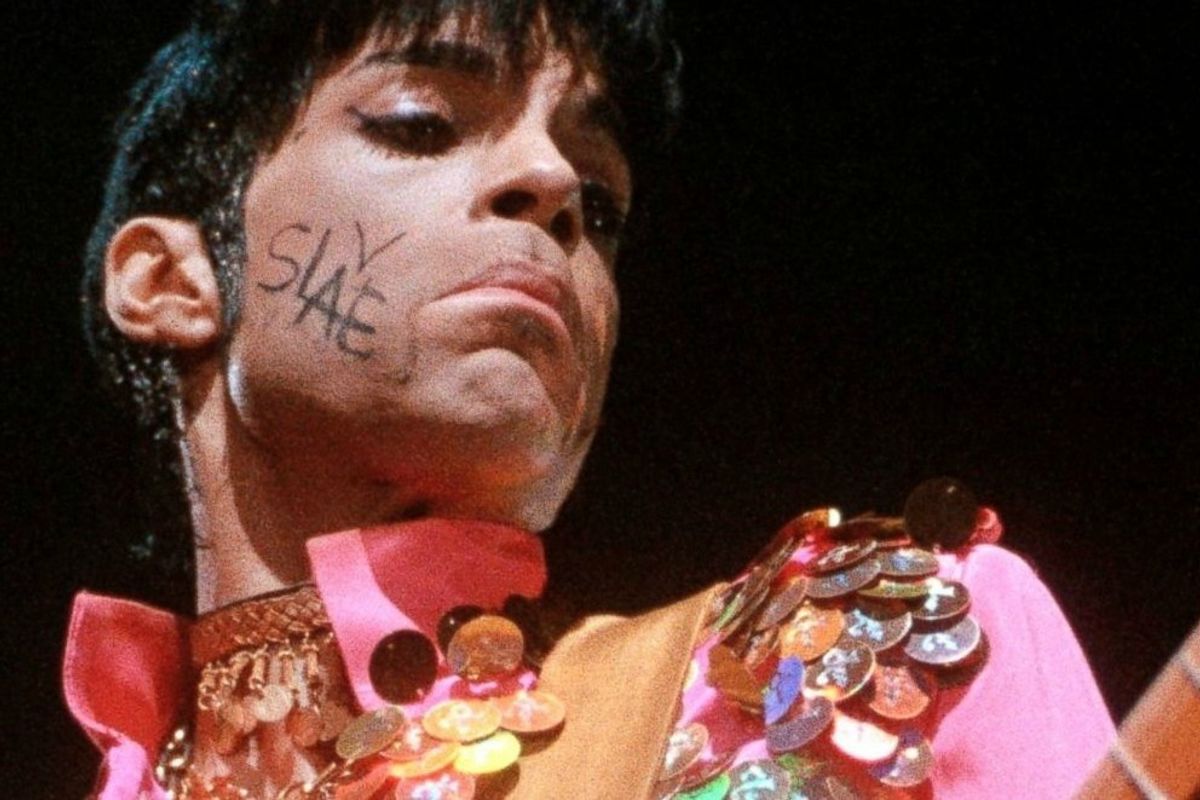 Taylor Swift's recent attack on her former record label—which sold the masters of her music to another producer allegedly without her knowledge—has sparked a resurgence of conversations about musicians' rights to their own music.
Despite the dramatic nature of her accusations, Swift is far from alone in losing her work to a label; that's a story that's been repeated since the dawn of the recording industry. Even some of music's most iconic superstars have lost millions in legal battles over faulty contracts that they signed as teenagers.
1. TLC
TLC was a boundary-breaking girl-group that paved the way for the success of Destiny's Child and the like. During the height of their success in the 1990s, they were raking in millions of dollars—but due to a terrible record deal helmed by their manager, Perri Reid, they received only 7% of their record sales, translating to about $35,000 per year for each member. In 2018, Reid sued for $40 million in defamation following a VH1 documentary that portrayed her as corrupt and dishonest, claiming that the kind of deal that TLC received was just "the type of deal that new artists get."
Because of their debts, the girls were forced into bankruptcy at the height of their fame. Fortunately, they were eventually able to re-negotiate their contract with LaFace records, but the damage was done.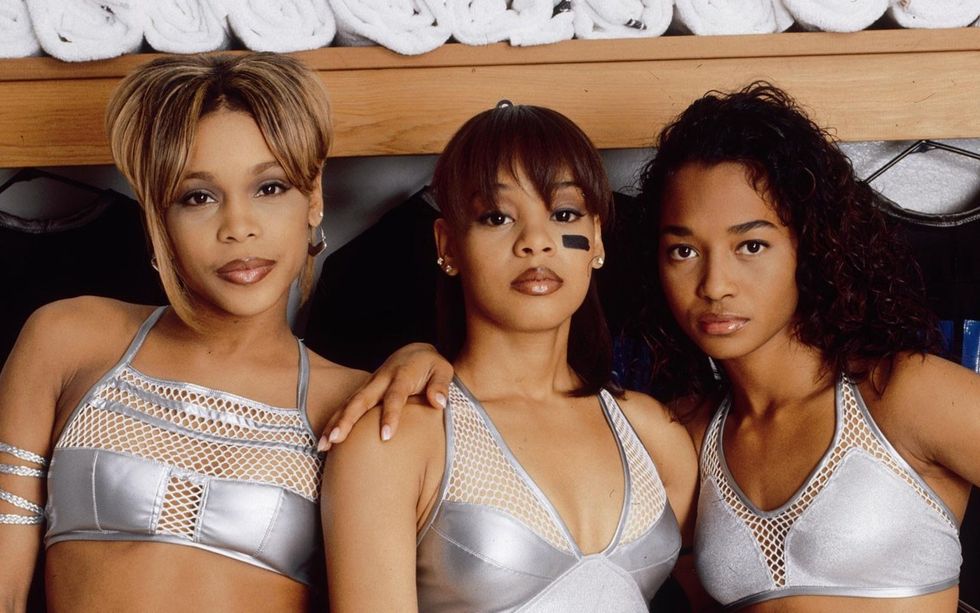 Image via Ebony Magazine
2. The Beach Boys
In April 1969, the Beach Boys sued Capitol Records for $2 million. All this began when the Beach Boys requested a termination of their contract back in 1967, also requesting $200,000 in unpaid royalties. Two years later, they still hadn't received the requested royalties and so ultimately won back nearly $1.5 million in unpaid production fees—though their conflict with Capitol Records continued, and their catalog ended up back on Capitol anyway, under the control of the Wilsons' father, Murray—who later sold all the band's masters to Irving Alamo Music for $700,000 without their consent. (The catalog would eventually be worth $30 million).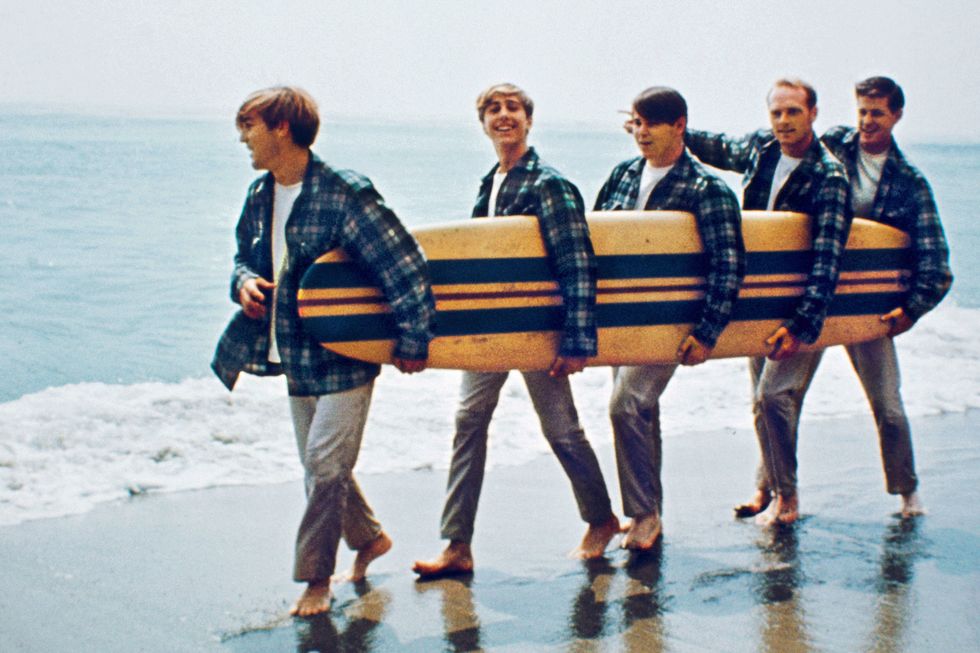 Image via Coastal Living
3. Kesha
Kesha's drawn-out battle with her music producer, Dr. Luke, ignited a series of conversations about recording contracts and the ways they often place artists between a rock and a hard place, with little room to escape under even dire circumstances.
In 2014, Kesha sued Dr. Luke, asking the judge to let her out of her contract, which would have forced her to record six more albums with the man who assaulted, drugged, and verbally abused her. The subsequent legal battle dragged on for years, and Kesha was denied almost everything she asked for, including an attempt to record an album on a different label while the lawsuits went on.
Eventually Kesha released a new album, Rainbow, produced independently but still released on Dr. Luke's label. The fact that Kesha lost her desperate, very public appeal to terminate her contract with Luke reveals the flawed, terrifyingly rigid power imbalance written in the DNA of contractual obligations between musicians and producers.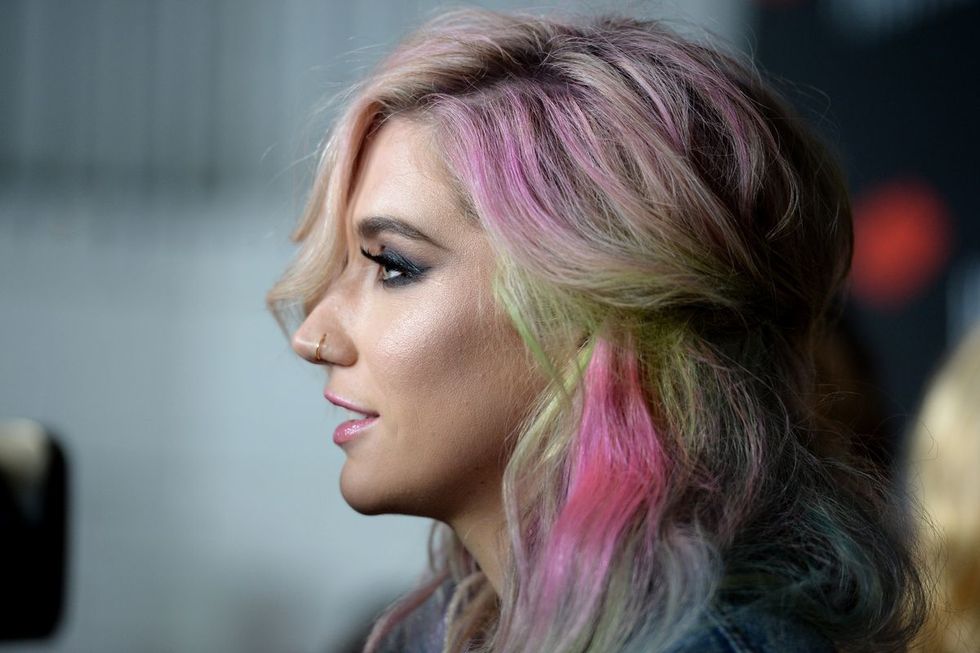 Image via Vox
4. Trent Reznor
The Nine Inch Nails frontman was shocked when he realized that his record label, Universal Studios, was selling his albums for an exorbitant price. He responded by advising fans to steal instead of dishing out their cash. In an impassioned 2007 blog post, Reznor wrote, "As the climate grows more and more desperate for record labels, their answer to their mostly self-inflicted wounds seems to be to screw the consumer over even more. The ABSURD retail pricing of 'Year Zero' in Australia. Shame on you, UMG [Universal Music Group]. 'Year Zero' is selling for $34.99 Australian dollars ($29.10 US). No wonder people steal music."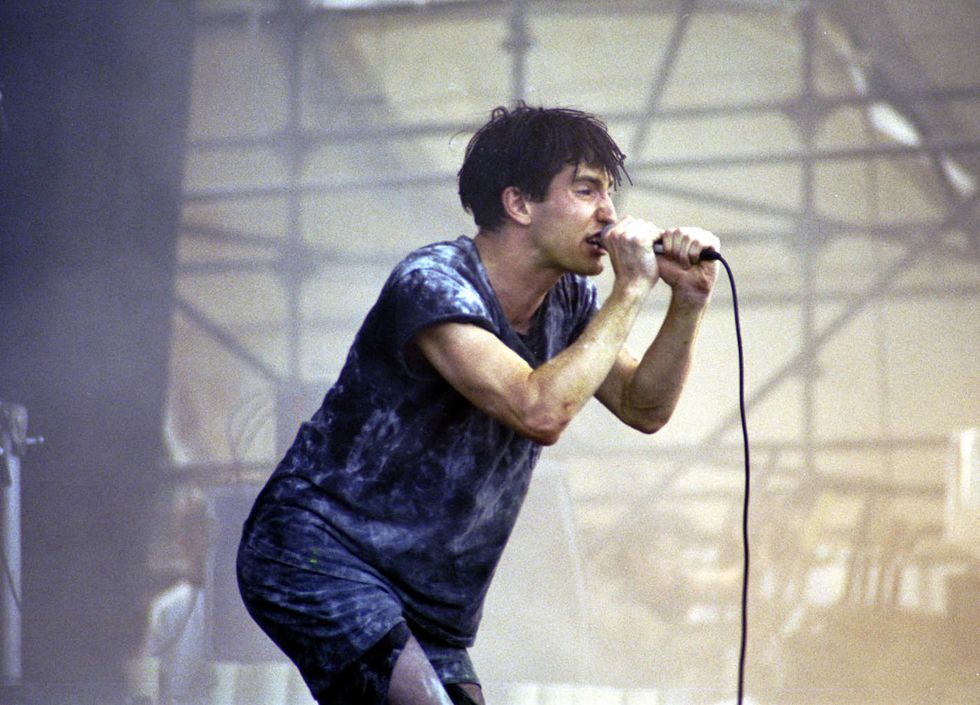 Image via Vulture
5. Prince
Prince received his first record deal at age 18, kickstarting what would become a career-long struggle with contracts and labels. Like Taylor Swift, he was an outspoken advocate for artists' autonomy.
Prince had a multitude of conflicts with Warner Bros. and persistently rebelled against their influence. When the label wouldn't let him release albums on his own schedule and refused to grant him ownership of his own masters, Prince changed his name to a symbol he called the "Love Symbol" (a combination of the male and female gender signs) in order to spite them. He also began performing with the name "SLAVE" written on his cheek.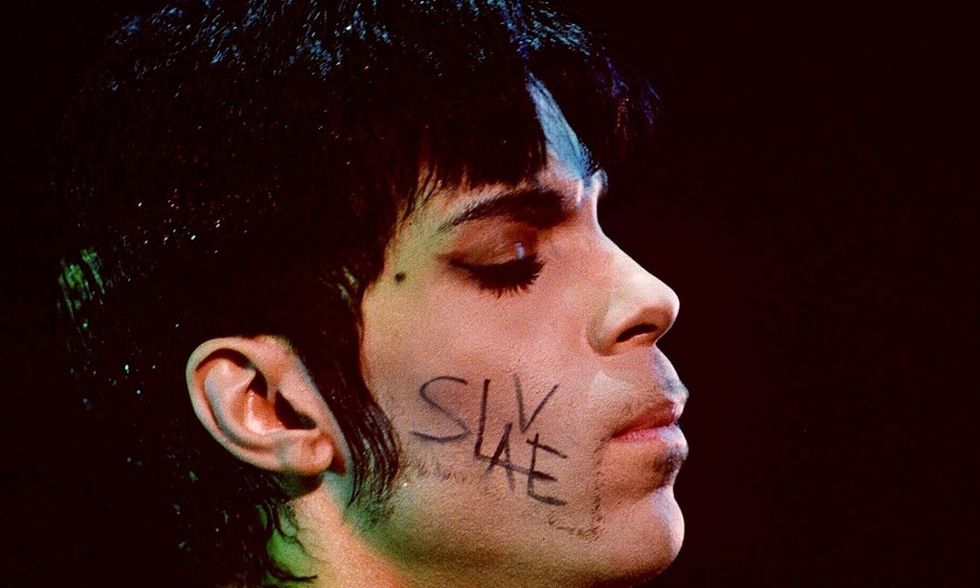 Image via Iraisrael.com
"I wanted to buy my masters back from Warner Bros," he said in a 1999 interview with Paper Magazine. "They said no way. So I'm going to re-record them. All of them. Now you will have two catalogs with pretty much exactly the same music—except mine will be better—and you can either give your money to WB, the big company, or to NPG. You choose."

Eventually, Prince was able to purchase his masters through a deal with Warner Bros. that was contingent upon him releasing his own album. Later in life, Prince began advising young artists not to sign any record deals. However, in the years leading up to his death he signed a deal with Jay-Z's streaming service, Tidal, embracing streaming as an alternative form of distribution—despite having called the Internet a "Matrix" designed to benefit powerful labels at artists' expense.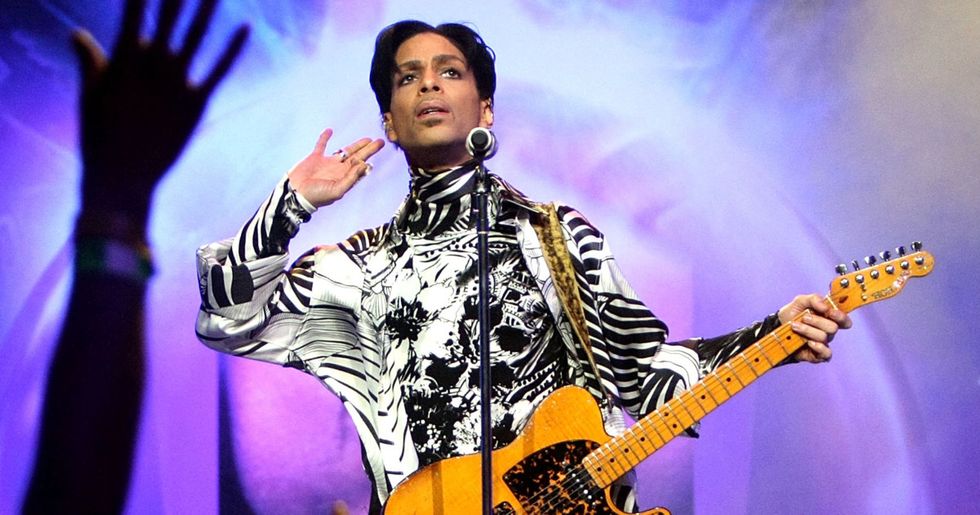 Image via Vulture
6. Big Mama Thornton
Willie Mae Thornton created the original version of "Hound Dog," later covered by Elvis Presley. It eventually became one of the most litigated and contentious tracks in history, sparking widespread reflection on songwriters' autonomy, profits made from cover tracks, and racial dynamics of musical profit.
Elvis Presley wound up paying Thornton around $500 for his cover of "Hound Dog," the song that would launch him to superstardom. Back in the 1950s, it would have been nearly impossible for Big Mama Thornton to contest Elvis and secure the rights to her work—and so today, some are arguing that people like Big Mama Thornton are owed reparations for the profits they lost out on when their songs and styles were taken and profited off of by white artists.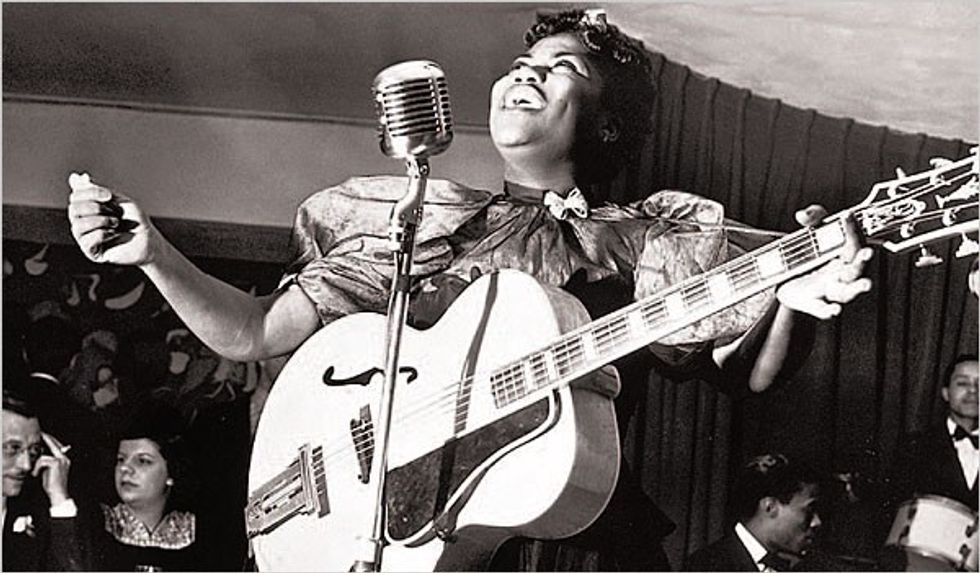 Image via Medium
While each of these artists certainly lost out, it's important to remember that they are the ones who actually made it into the public eye, and there are so many others who didn't come close, by no fault of their own.
Though we often think of the music industry as a sequence of bright stars, triumphant stadium shows, and extravagant after-parties, its actual history is probably more like a graveyard, haunted by the millions of artists who never made it, because they unwittingly sacrificed their careers and livelihoods to corrupt executives and bad contracts.
Today, streaming has complicated the traditional artist-label dynamic, enabling some creators to circumvent label conflicts entirely—but the digitization of music brings its own share of problems. While streaming services are raking in billions, a recent study revealed that artists and labels are receiving disproportionately little amounts of money compared to the profits they bring in.
It seems that as streaming takes control of the music industry's finances, labels are getting a taste of their own medicine; and even in the virtual dimension, corruption still reigns supreme wherever big money is involved.