FILM & TV
Aubrey Plaza's Best Talk Show Moments
No one makes a host uncomfortable quite like Aubrey Plaza.
Aubrey Plaza is an actress, comedian, and producer, and now, a late night phenomenon thanks to her odd anecdotes and supremely awkward reactions.
Promoting her new movie Child's Play, Aubrey Plaza is on the media circuit again, generously giving the people what they want. Plaza makes the most seasoned hosts fumble gloriously— you can't help but laugh. Her strange persona sparkles one-on-one and now, more than ever, she's simply the most fun.
Aubrey Plaza Meets Ellen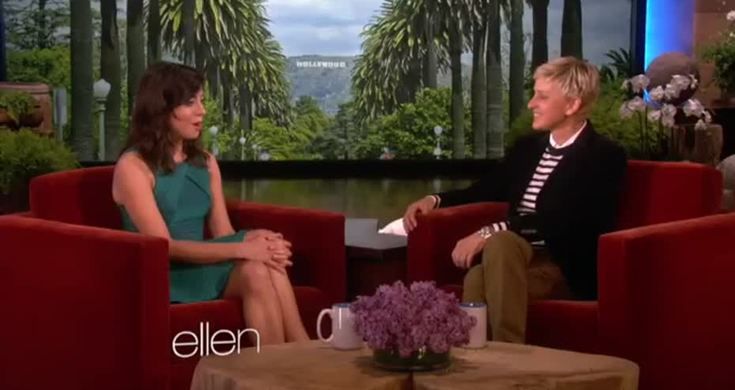 Aubrey Plaza Meets Ellen Show www.metatube.com
Aubrey Plaza had already been on various talk shows at this point in her career, but when she finally made it to daytime television, she became a memorable interviewee. A clip of the interview was difficult to find, possibly because The Ellen DeGeneres Show tried to scrub it from the internet. Throughout their five stupendous minutes together, Ellen had no idea how to handle Plaza's off-beat delivery and humor— for once, Ellen was thrown off and hilariously perplexed.

Aubrey Plaza: F#*% You Old People, I'm Going To Live Forever!

No one can banter with Aubrey Plaza like Conan O'Brien. She's often a highlight of his program, but out of all the videos, this one stands out. Here, Aubrey recounts her legendary speech after winning the Young Hollywood Award, where she told old people to go f#*% themselves and declared that she was going to live forever. Wonderfully, she goes on to explain that as a child, she wanted to be an old woman because she believed old people could get away with anything.
Aubrey Plaza Flashed The Dirty Grandpa Producers at Her Audition
For once, the headline of a late night clip isn't clickbait. Seth Meyers, with his boyish charm, giddily laughed while Plaza narrated the unforgettable moment. Although Plaza had been asked to audition for Zac Efron's love interest, she pushed to play the role of Robert De Nero's smokin' boo. This interview has it all: butts, producers, dirty pictures, and of course, Aubrey Plaza.
Aubrey Plaza's Audition For Catwoman

Just the other day, Plaza graced Stephen Colbert's show to promote
Child's Play
. Jump forward to the 6:50-minute mark to experience their hysterical bit. After Colbert asks her about wanting to audition for
Catwoman
, she slowly transforms into the role as Colbert brings out more cat-like accessories. The clip ends with Plaza on Colbert's desk, pawing at his face. The host couldn't help but smile as he tried to move to commercial break.
The Parks and Recreation Cast Sings "Bye, Bye Li'l Sebastian"
Saving the best for last, Aubrey Plaza took bits to a whole other level on Late Night with Seth Meyers during the Parks and Recreation send-off— stealing the spotlight with another co-star. Please, just watch for yourself if you haven't seen the sensational clip already.