CULTURE
They have found the key to making my morning commute even more unpleasant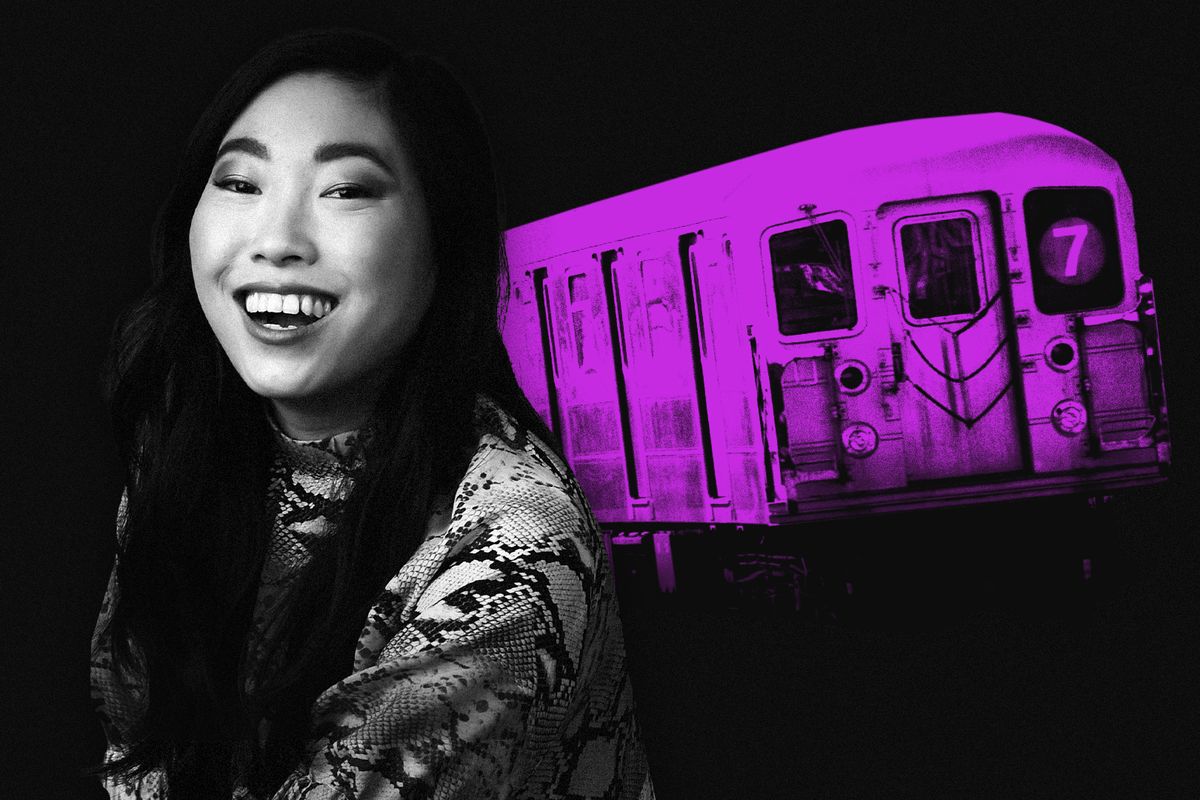 NBC News
Comedy Central has a new show starring Awkwafina, and you are not allowed to watch it.
I don't care how much you love Awkwafina's music, her character in Crazy Rich Asians, or her Golden Globe-winning performance in The Farewell. You can and should keep enjoying all of that stuff. Awkwafina is fun and weird and talented, and she's doing some great stuff with her career. I would give her a TV show too, but I will not watch Awkwafina Is Nora From Queens, and you shouldn't either. Because watching her new show would be an endorsement of the inhumane treatment that I and tens of thousands of subway riders have endured this past week.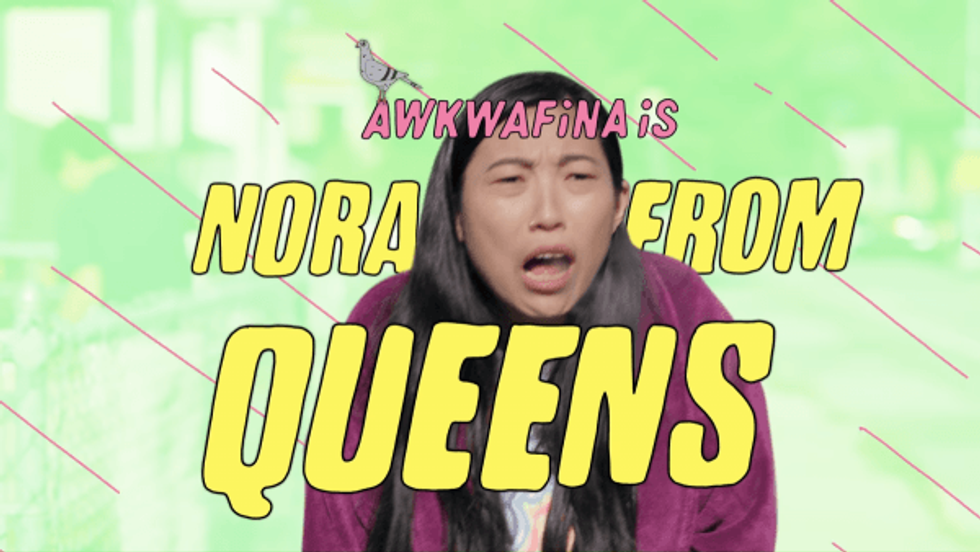 "Please remember to wear headphones when listening to music. Even if your playlist is straight fire."

"This is 103rd Street, Corona Plaza. And no, this is not where the beer is."
"This is a Manhattan-bound 7 local train. All the stops, baby!"
When I first heard these announcements on the 7 train last week, I was naïve, bright-eyed, and I still had some hope for the world. I happened to have borrowed my wife's headphones for my commute that morning and was blessed by the fact that they were a little louder and a little better at blocking outside noise than my own. Awkwafina's voice still cut through my music, but in a muffled, indiscernible way. It was only after her scream at Mets-Willets Point, "The Mets?! I love the Mets! 'Cause I'm from Queens," tore through my aural defenses that I knew something weird was going on and decided to pay some attention to the announcements.
I began freeing one ear from the headphones as the train arrived at each stop, tilting my head to listen to the energetic announcements of this young MTA employee, imitating the usual robotic messages, but following them up with a cute little riff. I was certain that, whoever this voice was, they were in the train's conductor booth trying to add a little joy and surprise to the drudgery of the daily commute. What other explanation could there be? But then I had the sudden realization that I recognized the voice…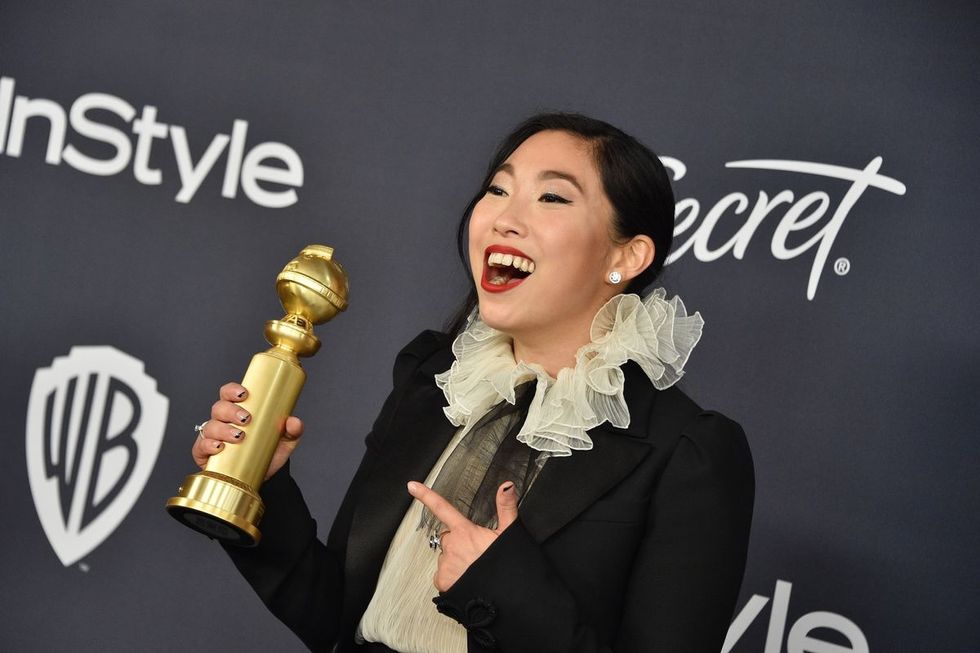 Could it really be? I knew that Awkwafina is from Queens, and she had just won a Golden Globe. Maybe she thought it would be fun to leverage that success into putting on a little impromptu performance for the borough. Her riffs weren't exactly brilliant, but she was clearly just going off the top of her head and having a little fun with it, so who cares? I hadn't yet heard about her new show, but, I thought,even if it was a publicity stunt, it seemed like a good one. Awkwafina doing a one-time, surprise stint as the 7 train announcer would be a fun, weird story that all the 7 train commuters would be telling their friends.

I was so certain that the announcements were live that, when I got off at my stop, I ran along the side of the train for several cars, thinking I might snap a picture of Awkwafina in the conductor's booth and have some proof for skeptical co-workers. The alternative—that the MTA would make a deal to replace their usual recordings for an entire week—seemed impossible. Would they really add that kind of insult to the daily injuries of a cramped New York City commute?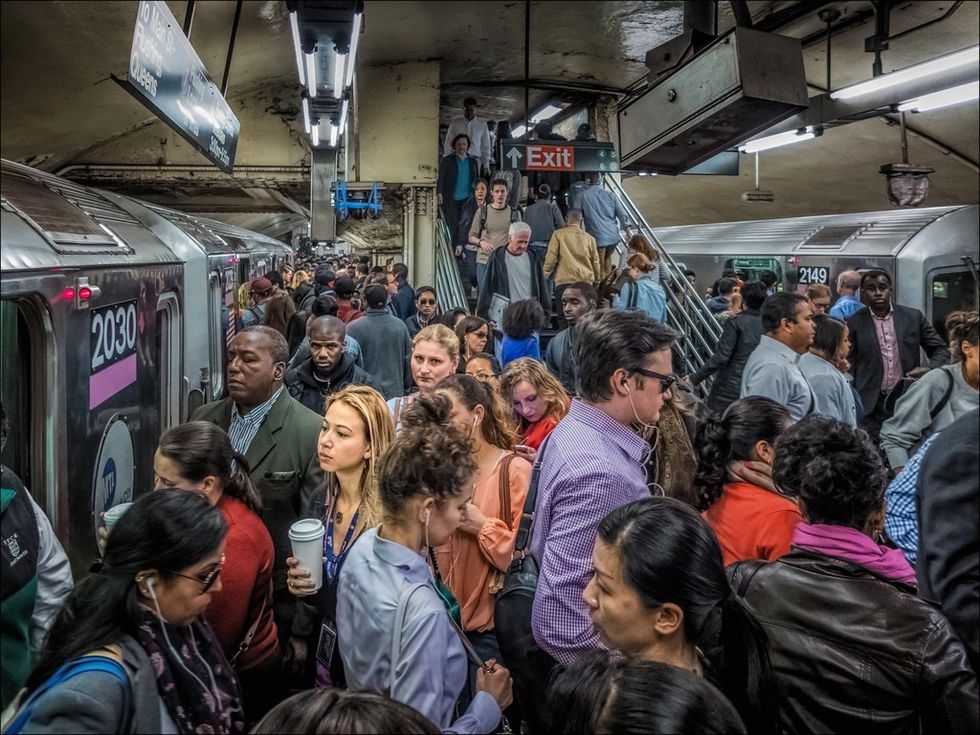 Flickr user NYC Subway Rider
Would they really make us all—tens of thousands of us—listen to the same lame "jokes" every day? Would Comedy Central's marketing team really rush out some lazy, free-associated copy, get Awkwafina to phone in a quick recording session, then replay the result on a loop—louder than the normal announcements and interspersed with reminders to watch her show? I was so innocent then. Looking back on the man I was a week ago, I can only grieve for that sweet, sensitive soul who still believed that there were lines that capitalism wouldn't cross.

"This is 69th Street, which is definitely, definitely not funny in any way."
"This is 33rd Street. In other news, the number 33 is a palindrome. Wait, can numbers be palindromes? Oh, and check out Awkwafina is Nora From Queens on Comedy Central."
"This is 52nd Street. If this is your stop and you asleep…well, that sucks."
By the time I was out of work and ready for my commute home, I had found out that the MTA truly had, for the first time, sold advertising for the train announcements. Because we are not people trying to live our lives; we are a captive audience—consumers, densely packed into tube where we have no choice but to listen. On the way home, I kept my wife's headphones firmly in place.

"This is 34th Street Hudson Yards. Hope you like weird architecture! Oh, and check out Awkwafina is Nora From Queens on Comedy Central."
By the second day, I was back to using my own, sub-par headphones, and they were no match for Awkwafina's voice. I heard every announcement, and they were already grating. The normal announcements are familiar and benign enough that they're easy to drown out, but the extra volume and emphasis from Awkwafina's voice refuses to be ignored—forcing the entire train to listen to the same tiresome routine. I started to pity the employees who have to sit through the same "jokes" dozens of times in each shift. That takes more bravery than the troops.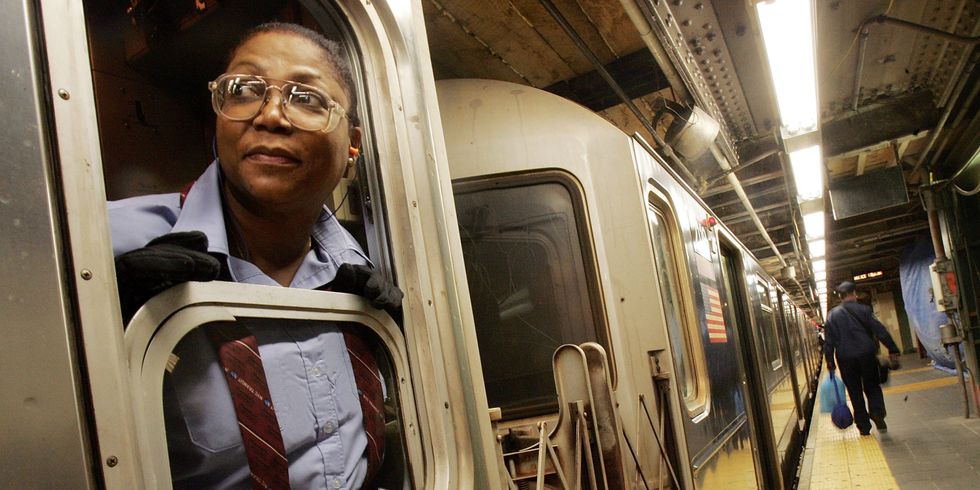 Thank you for your service Getty Images
"This is 82nd Street, Jackson Heights. And please remember, a train car is the worst place to clip ya toenails. Oh, and check out Awkwafina is Nora From Queens on Comedy Central."

If this marketing works—if people in Queens and Manhattan end up watching the show—what comes next? Gilbert Gottfried selling insurance while he announces your bus stop? Sofia Vergara promoting a Modern Family spin-off while the L train is stuck in a tunnel? Is this how they're planning to fund necessary repairs and updates to MTA infrastructure? By selling off every portion of public life—every point of access to our eyes and ears—to the highest bidder? This is not a better solution than raising taxes on the pied-à-terres of the ultra-wealthy.
Today is the last day of this promotion, so this afternoon should hopefully be the last time I hear:
"Oh, and check out Awkwafina is Nora From Queens on Comedy Central."
"Oh, and check out Awkwafina is Nora From Queens on Comedy Central."
"Oh, and check out Awkwafina is Nora From Queens on Comedy Central."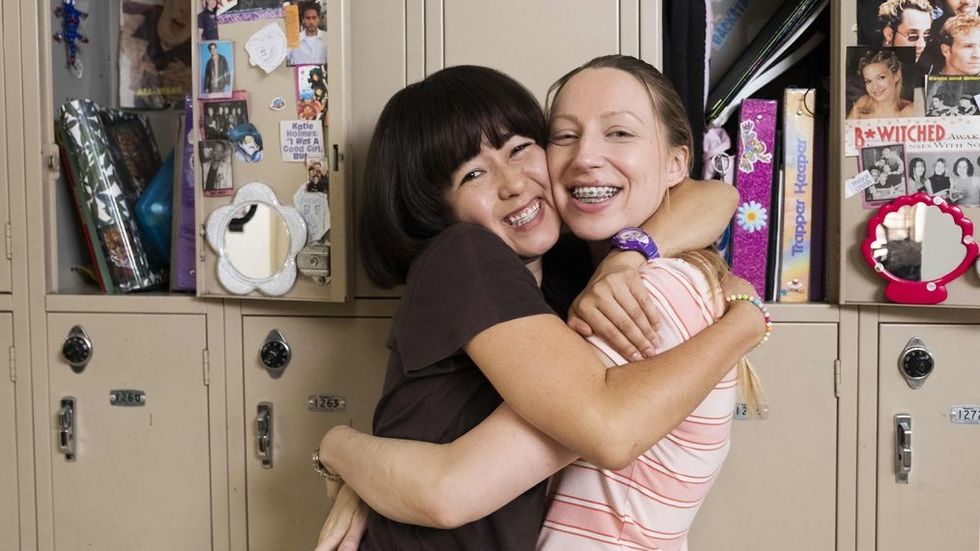 Pictured: A better show you can watch instead
But I know those words will haunt my dreams, so I must beg you not heed her call. No one in New York should reward this marketing. Just to be safe, don't watch it even if you're not in New York. It's a semi-autobiographical coming-of-age story in which Awkwafina plays a younger version of herself. Sounds great. Almost as good as PEN15, which never disrupted my commute. Watch that instead.