FILM
The Failed Promise of "Crazy Rich Asians": Asian-American Representation Is a Lie
At most, 2019's Asian Pacific American Heritage Month can only celebrate small inches of progress that Asian-Americans have made in media. Hope for more Hollywood inclusion is only met with slow, non-threatening changes that benefit select individuals who don't seem too different or unfamiliar.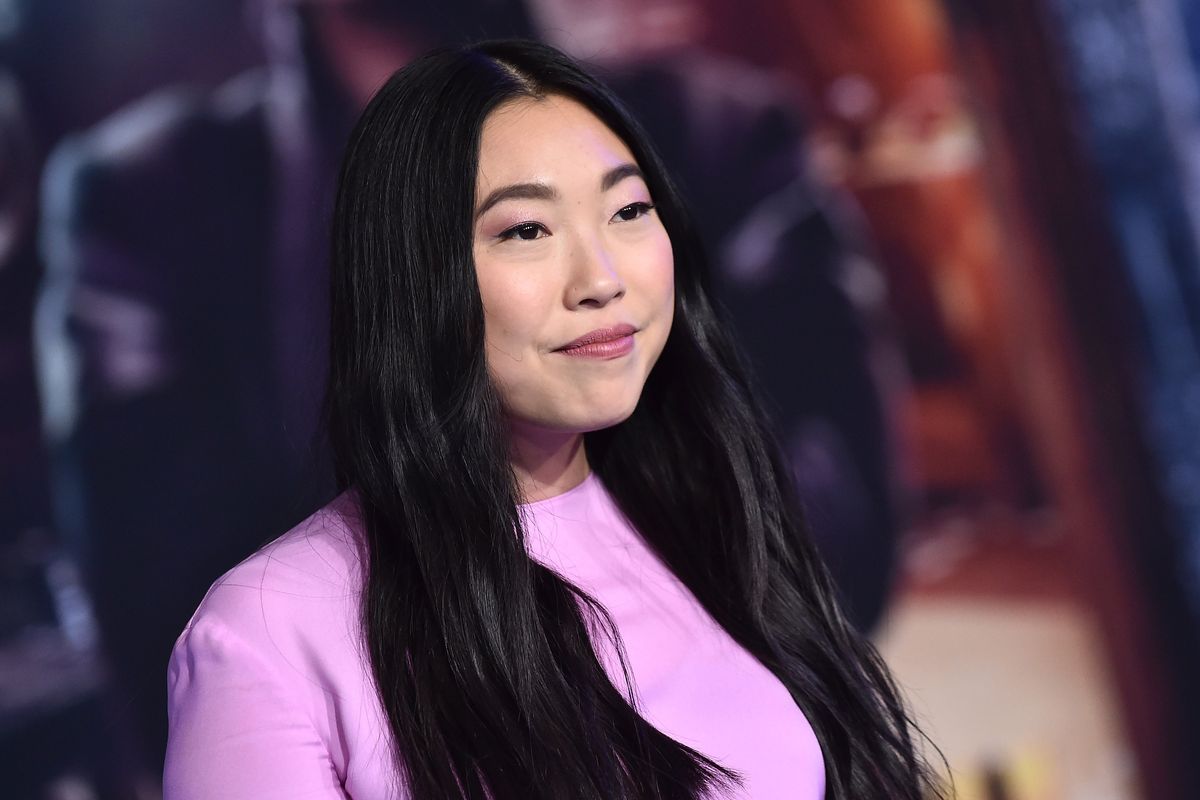 Photo - Broadimage/Shutterstock
In honor of Asian Pacific American Heritage Month, Crazy Rich Asians is being commemorated as a feat of American cinema at the Smithsonian National Museum of American History.
---
The intricate gown that Constance Wu's character wears in the film's climactic wedding scene will be displayed among pop cultural icons including Judy Garland's red slippers from The Wizard of Oz and an original puppet of Kermit the Frog. Theo Gonzalves, one of the museum's curators, said that the dress will allow Asian-American visitors "to see themselves in the museum, … see themselves in American history." He hopes that American media will include more stories that "allow us to tell the complexity, the fullness of what it means to be Asian and Asian American."
Last summer, Crazy Rich Asians made history as the first all-Asian cast with an Asian-American lead in 25 years. Based on Kevin Kwan's best-selling novel of the same name, the film earned $238 million on a $30 million budget, making it one of the biggest breakout hits of last year. The movie was celebrated as a leap toward more inclusive representation of Asian-Americans in media, and TIME even wrote, "Crazy Rich Asians Is Going to Change Hollywood."

It didn't. For a brief moment, it seemed possible. In the wake of the film's release, a slew of TV projects featuring Asian-American stories was green-lighted by major networks: Fox approved Albert Kim's action-driven drama about a Chinese-American female who inherits her father's martial arts studio, Kung Fu, ABC began developing a legal drama based on a popular South Korean series and featuring Daniel Dae Kim (Hawaii Five-O), and the same network gave Rick and Morty writer Jessica Gao her own comedy series, Lazy Rich Asians. However, all of the drama series have since been dropped, according to Vanity Fair.
On Twitter, Albert Kim shared his frustrations. He tweeted, "For the last few years, I've worked to get Asian and Asian-American stories on the screen—specifically, as broadcast network dramas. And I'm not the only one. [Daniel Dae Kim], [Lisa Cullen], [Warren Hsu Leonard], and others have been banging on the door as well." He added, "One of the hurdles we have to clear is that TV execs like to say they're eager for shows featuring stories from a different culture. But often what they really want are stories they're already comfortable with. They simply want to cast them with diverse actors."
In fairness, comedies featuring Asian-American experiences have had better luck. Aside from ABC renewing Fresh Off the Boat (much to Constance Wu's chagrin), Netflix is developing a sequel to its well-received teen romance To All the Boys I've Loved Before. And Jessica Gao's comedy about a Chinese-American woman reconciling with her eccentric, traditional family is still scheduled to join ABC's line-up. But as Sue Naegle, Annapurna's chief content officer, toldVanity Fair, "Traditionally, networks have mostly been run by middle-aged, white, straight men, so it's part of the conversation around why television has had a hard time being as diverse as our country, our world," Naegle continued. "An inordinate amount of money has been spent on pilots and shows about good-looking, bumbling 20, 30, and 40-year-old guys who are just trying to find themselves."

Hope for more Hollywood inclusion is only met with slow, non-threatening changes that benefit select individuals who don't seem too different or unfamiliar. On its own, the driving story of Kevin Kwan's Crazy Rich Asians (which is only the first in a trilogy) fit the acceptable criteria for mainstream audiences: a light-hearted comedy, an exotic setting, and a romance featuring at least one recognizable lead (Constance Wu). Kwan said of his wildly successful novel, "Never in my wildest dreams did I ever imagine something like this could ever happen to me. And to a book I'd written that I never intended anyone else to see." But TIME pointed out the keys to its success (both the film and the novel): "a relatable rom-com heroine, opulent set pieces, and witty dialogue."
Late Night - Official Trailer | Amazon Studiosyoutu.be
With some statistics showing that only one percent of lead roles in Hollywood movies are given to Asian actors, of course, we want to celebrate Sandra Oh's historic achievements for Killing Eve, Kumail Nanjiani's upcoming anthology series with Apple, and Mindy Kaling's satire of "diversity hiring" in her first feature film Late Night.

Another Asian-American actress who's enjoyed high-profile success recently is Crazy Rich Asians co-star, Awkwafina (born Nora Lum), who became only the fifth Asian to host SNL in its four-decade history. The 29-year-old's latest film is Lulu Wang's The Farewell, in which she plays Billi, a struggling New York City artist who attends her family reunion in China to visit her dying grandmother. Billi's uncomfortable with her family's decision to follow the common practice of not telling her grandmother that she has terminal cancer, while her family tells her, "That's the difference between the East and West." (The Farewell debuts July 12).
THE FAREWELL | Official Trailer HD | A24youtu.be
Recently, Awkwafina talked to People about American media still struggling to include diverse yet genuine experiences. "I think that Hollywood needs to find that balance and I think it is," she said. "I think the difference is between diversity and representation—Constance [Wu] talks about this a lot—diversity is the illusion of representation whereas representation actually speaks to people. I think they're figuring that out in a way that I feel very optimistic about."
Last year's hope that greater inclusion could sweep into Hollywood as a windfall from Crazy Rich Asians proved idealistically false. At most, 2019's Asian Pacific American Heritage Month can celebrate small inches of progress that Asian-Americans have made in media. As producer Albert Kim voiced on Twitter, "Until execs realize that stories of diverse cultures are truly going to be new kinds of stories—featuring characters who may act in ways unfamiliar to them—little will change." He wants to share Awkwafina's optimism: "But it'll happen eventually. It has to."
---
Meg Hanson is a Brooklyn-based writer, teacher, and jaywalker. Find Meg at her website and on Twitter @megsoyung.