Film Features
How Asian Men Became Hot in Hollywood
In order to be accepted and celebrated by mainstream audiences, Asian-American men run the double-edged risk of being perceived as "too Asian" and also feeling like an imposter of their own race.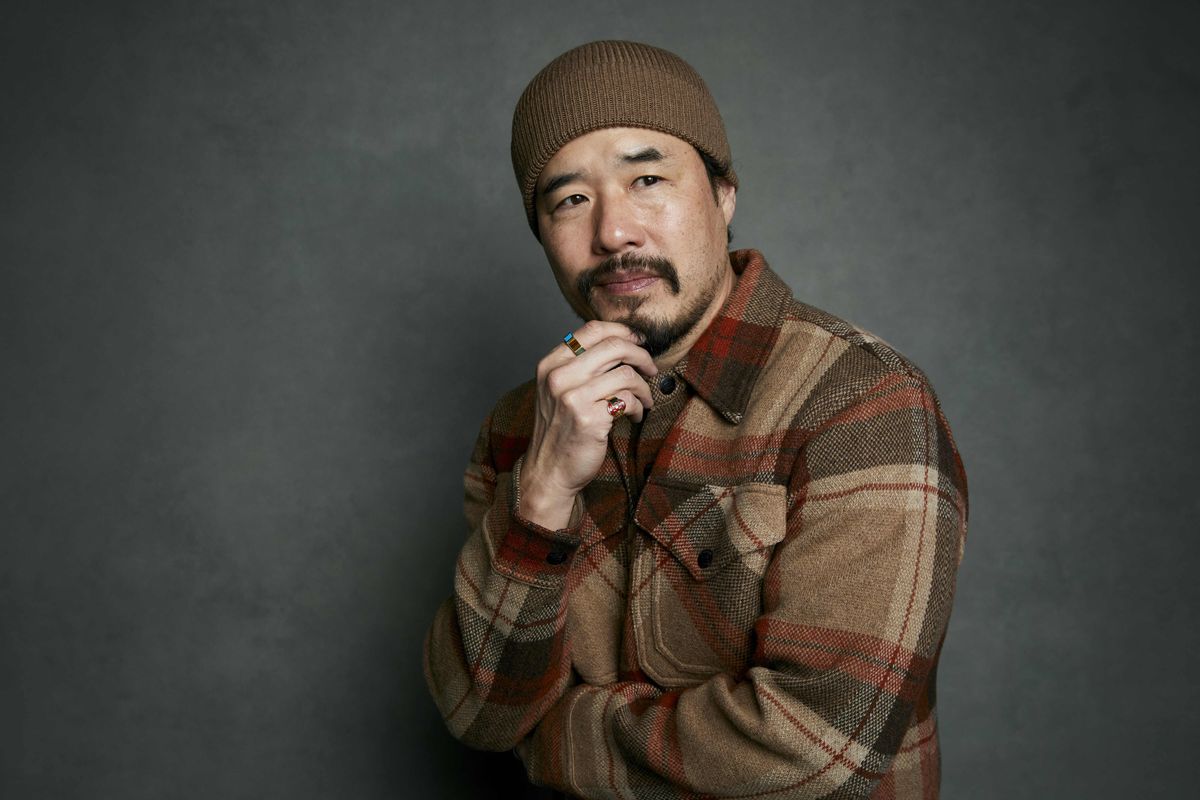 Photo by Taylor Jewell (Invision/AP/Shutterstock)
Randall Park is hot like a burned-out high school shop teacher who's nice even when he's hungover.
---
Randall Park is camp-counselor -hot. Randall Park is take-home-to-parents -hot. Or, as Buzzfeed News described, Park has "crinkly-eyed dad allure." Thanks to American media's "Asian wave" in the late 2010s (particularly the Korean Wave—or hallyu) across music, film, and television), some of today's most recognizable leading men now include the likes of Randall Park, Daniel Dae Kim, and Steven Yeun. But historically, Asian men have been erased, emasculated, or outright mocked in mainstream American media as the " least desirable " type of men.
The trajectory of Park's career, from his early struggles to his recent surge of success, is a reflection of the shifting attitudes toward Asian men. In an interview with Buzzfeed News , Park was described as having "an instantly recognizable face. That's both because his face is handsome in that classic movie actor way, but also because he's been in like, everything…" Best known as the well-meaning father in Fresh Off the Boat, Park was beloved in his role as the charming chump Marcus Kim, the HVAC technician and aspiring rapper who woos Ali Wong's character in Always Be My Maybe. The rom-com is a triumph in Asian-American representation precisely because it doesn't tokenize Asian ethnicity. Wong told Vulture, "What happens when you populate a movie with a lot of Asian-American people is that they get to be people. They don't have to be the Asian person in the movie."

But the recent rise of Asian men in media begs the question of how and why they've been excluded from traditional "western" standards of Hollywood attractiveness in the first place . Before Crazy Rich Asians spotlighted Malaysian-British actor Henry Golding and showed America that "Asian men are hot," Asian characters were stereotypically "unattractive, asexual, always the sidekick." In fact, as of 2016, only 1% of Hollywood's leading roles went to Asian actors.
Park experienced firsthand the kind of typecasting and limiting stereotypes about Asian men propagated by the media. He's worked as a writer and actor in Hollywood since 2003. Early in his career, Vulture detailed, "Park was confronted with the moral dilemma actors of color have often faced: Do you refuse the compromising role, or do you take it and live to eat another day? He has his regrets. The first pilot he ever got was a Fox sitcom called Lucky Us in 2004, in which he played the evil neighbor, a gay Mr. Yunioshi caricature named Jimmy."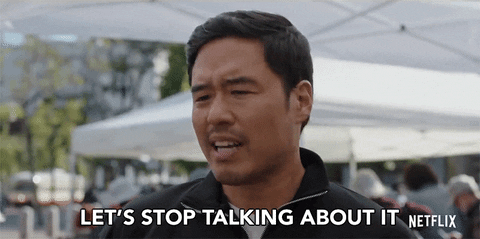 Netflix
While it's not surprising for Hollywood to lack diverse representation, the American public seems to agree that Asian men are not as appealing as other races. Statistically, data collected from dating apps like OkCupid repeatedly show that Asian men have the lowest approval ratings from white, black, and Latina women. Ever since Asian-Americans were first heralded as the "model minority" in the 1960s, multiple studies have observed a strange paradox that Asian men were rated as being less desirable than other races despite being the most financially stable as a social group.

But therein lies much of the appeal of Randall Park's character in Always Be in My Maybe: He's just another schlub . He's not rich or successful, and his lifestyle is shaky as a full-time HVAC man and part-time aspiring rapper. BuzzFeed News points out that the film's success is partly due to " The Rise of the Rom-Com Schlub" : "It's easy to see how these films could be interpreted as male wish fulfillment fantasies about characters who are inexplicably liked by women even as the men don't seem to have much to offer."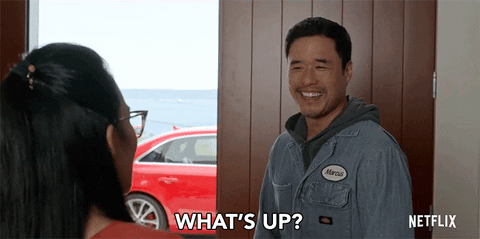 Today, the Asian stereotypes of the stable and hard-working man, who's either intolerably nerdy or cold and emotionally unavailable, can't stand up in the face of the all-American schlub. Characters like Park's burned-out Marcus Kim are "stealth smoke shows, and their characters are funny and disarming and entirely plausible as objects of affection." While "rom-coms have tended to abide by conflicted, sometimes regressive ideas about masculinity themselves," the under-achieving, well-meaning, and supportive burnout who's still trying to figure himself out is trying, "however imperfectly, to pry the genre away from that."

Writer Jason Shen at Vox agrees, adding that the film's introduction of an " Asian American underachiever is groundbreaking. " He writes, "It might sound strange, but an Asian-American lead character playing a low achiever might just be what our community needs right now…Through its main characters, Always Be My Maybe expands what it means to be Asian American. Marcus may not have a great career, but that's never treated as a fundamental character flaw." Ultimately, he gets the girl in the end "because he overcame his fear of change and grew as a person. And that's something we can all relate to."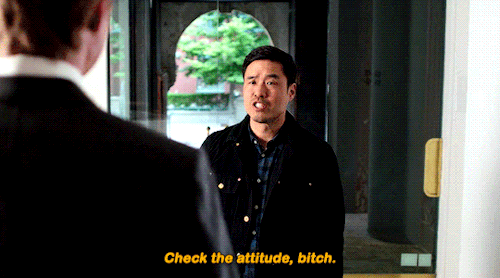 Netflix
So how long can our newfound appreciation for Asian men last? In order to be accepted and celebrated by mainstream audiences, Asian-American men run the double-edged risk of being perceived as "too Asian" and also feeling like an imposter of their own race. Park, for all of his recent success, acknowledges feeling a sense of imposter syndrome. Born to Korean immigrants and raised in Los Angeles, he spoke with BuzzFeed about his poor Korean language skills and feeling like he's "not Asian enough." He commented, "Yeah, of course. Especially Korean impostor syndrome. I didn't have a lot of Korean friends growing up. I had like one Korean friend, who was my closest friend but we were both surrounded by other races. I love the food, I make kimchi because it really connects me, but I'm always trying to find ways to connect to my Koreanness more."
There seems to be staying power to our current "Asian wave." Twitter is clearly supportive of ogling Asian men. And Ali Wong has been gushing about the attractiveness of Asian men since her first hit comedy special Baby Cobra in 2015: "No body odor. None. They just smell like responsibility. Asian men are the sexiest. They have no body hair from the neck down. It's like making love to a dolphin."