TV
The Price of Prejudice in 2019: A "Crazy Rich Asians" Screenwriter Refused to Be Paid Less Than Her White Male Co-Writer
The gender pay gap is ingrained in the very fabric of American capitalism and our weird Hobbesian individualism—but that doesn't it make it any less sh*tty.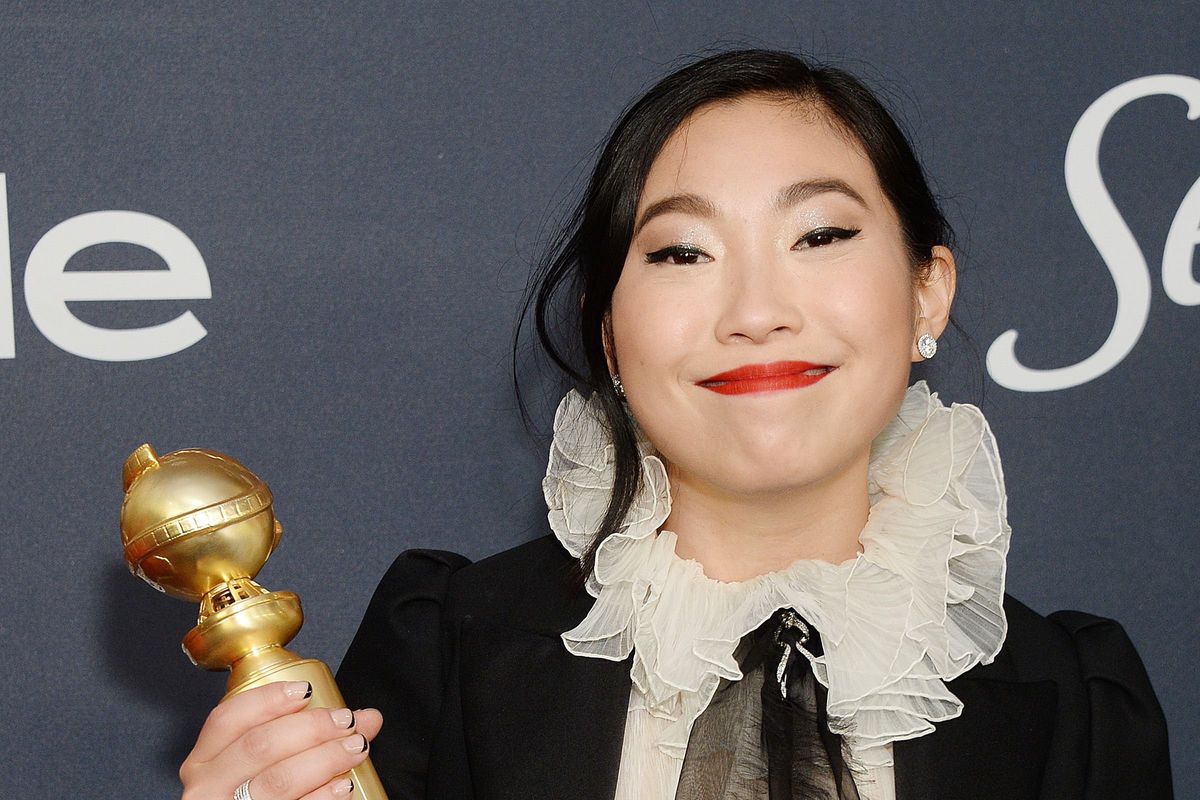 Photo by Broadimage-Shutterstock
What's the difference between $110,000 and $800,000? It's a trick question with two answers: racism and sexism.
---
Crazy Rich Asian screenwriter, Adele Lim, has left the franchise after being offered significantly less than her male, white co-writer, Peter Chiarelli. On Tuesday, The Hollywood Reporter published that Lim had walked away from the sequel to the $238 million hit film, which is based on Kevin Kwan's best-selling trilogy. Lim's publicist has confirmed that disparity in pay is what drove Lim to leave the creative team.
While Lim refrained from giving specific numbers, sources at Warner Bros. state that Lim and Chiarelli were given "industry-standard" quotes, meaning that writers' pay scales are based on their previous credentials. The problem with this is that major studios infamously fail to give equal opportunities to women and people of color. For instance, before Crazy Rich Asians Chiarelli was credited with two feature films, 2009's The Proposal (as writer) and Now You See 2 (as a story developer). On the other hand, Lim was a veteran TV writer and producer with 12 prior writing credits, from OneTree Hill and Private Practice to Reign and Fox's Lethal Weapon. Yet, Chiarelli was reportedly offered between $800,000 and $1 million to work on the Crazy Rich Asians sequel.
Chiarelli suggested splitting his pay with Lim in order to keep her on board. As Lim told The Hollywood Reporter, "Pete has been nothing but incredibly gracious, but what I make shouldn't be dependent on the generosity of the white-guy writer." She added, "If I couldn't get pay equity after CRA, I can't imagine what it would be like for anyone else, given that the standard for how much you're worth is having established quotes from previous movies, which women of color would never have been [hired for]. There's no realistic way to achieve true equity that way."

The gender pay gap is ingrained in the very fabric of American capitalism and our weird Hobbesian individualism—but that doesn't it make it any less sh*tty. Whether we're talking about the average full-time working woman earning only $0.80 for each dollar a man earns or U.S. female soccer players making only $0.38 for every dollar their male counterparts make, 2019 is still a good time to call out gendered and racial pay discrimination. In Hollywood, Grey's Anatomy star Ellen Pompeo (who became TV's highest-paid actress after 14 seasons) has long been outspoken about the entertainment industry's unfair treatment of women. As she frankly toldThe Hollywood Reporter, a young successful actress is paid "certainly less than her male co-star and probably with no backend. And they're going to pimp her out until she's 33 or 34 and then she's out like yesterday's trash, and then what does she have to take care of herself?"
Similarly, pay disparities between people of color and white actors continue to plague TV networks and major film studios. In 2017, Asian American actors Daniel Dae Kim and Grace Park allegedly left CBS's Hawaii Five-O due to unequal pay. For writers, Lim describes studios treating people of color like "soy sauce"—only hired to add cultural touch-ups and create a veneer of legitimacy to a "diverse" screenplay, but not taken seriously as professional writers. "When I came on, we basically talked about how I grew up in this culture," Lim said. As a woman with a Chinese Malaysian background, she brought a much-needed female and Southeast Asian perspective to Crazy Rich Asians' writing room: "Important doesn't begin to describe it when you're talking about describing a culture and a family that the world⁠—that America⁠—hasn't seen before. You want it to come from an authentic perspective." She added, "Even if it goes over the head of the mainstream audience, the Southeast Asians of the world can see it was very much done for them. It's very much a love letter to all those people."

Crazy Rich Asians inspired high hopes for better representation of Asian Americans in mainstream media (which has been, thus far, a failed promise), but the development of the sequels was at glacial pace even before Lim's departure. Director John M. Chu says there's "still too much work to do. Our focus isn't on the timeline, it's on getting the story right," mostly because "there's too much responsibility and too much precedent from the first movie" to disappoint viewers. But the entertainment industry's deeply ingrained sexism and racism will continue to derail hopes for fair media representation as long as society's basic standards, like a fair living wage, remain biased.