Music Features
The EDM artist opens up about his personal life and professional journey.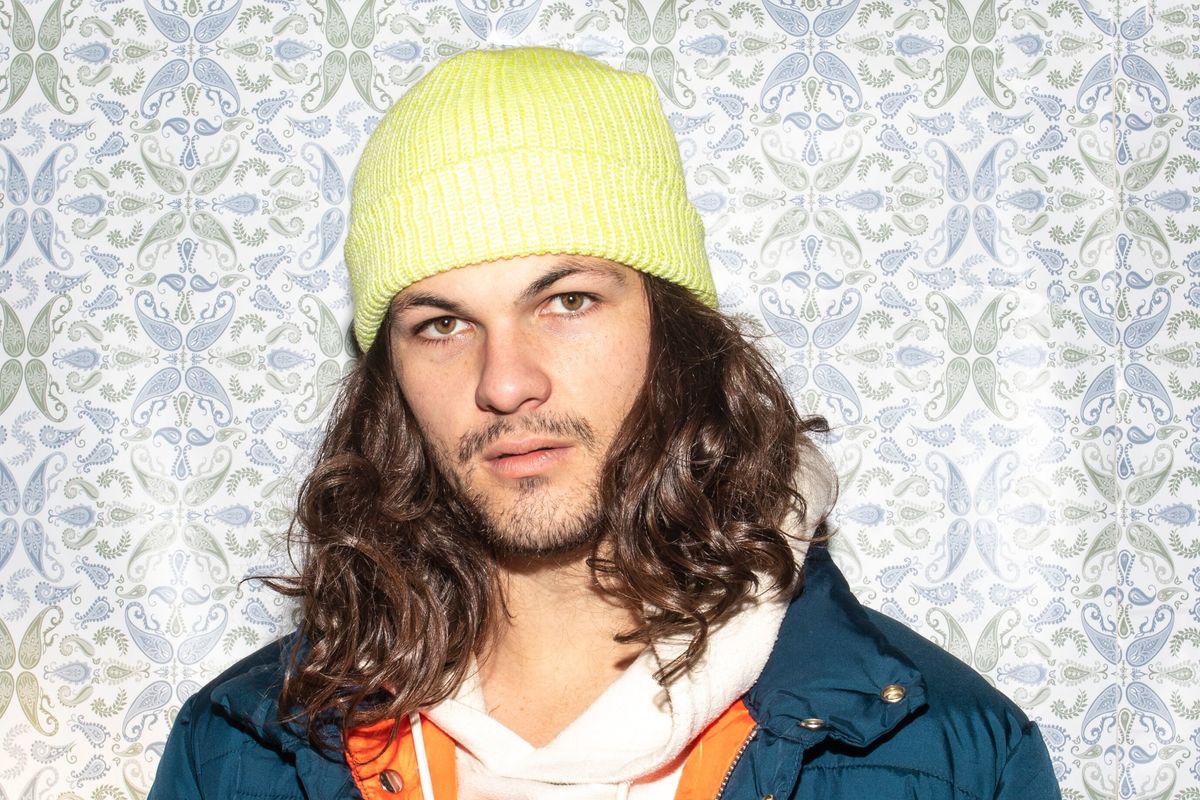 Jock Nowell-Usticke, aka BAYNK, first made waves in the EDM community when he released "Sundae" on SoundCloud and headed off on a backpacking trip around Europe. When he came back from his trip, he was surprised to find out that the song had been picked up by popular music blog HillyDilly, and BAYNK had consequently been booked for several festival performances. He rode his surprise success to the creation of another 2016 single, "What You Need," that quickly rose to number one on Hype Machine, cementing his place among the biggest names in EDM.
Now, BAYNK is preparing to head out on his first headlining North American tour, with thirteen stops from coast to coast. He's also planning to release his new EP this spring, featuring "Settle (ft. Sinead Harnett)" and "Off Limits (ft. Glades)". Popdust sat down with the music maker to hear about his process, chemical engineering degree, and new found passion for the stage.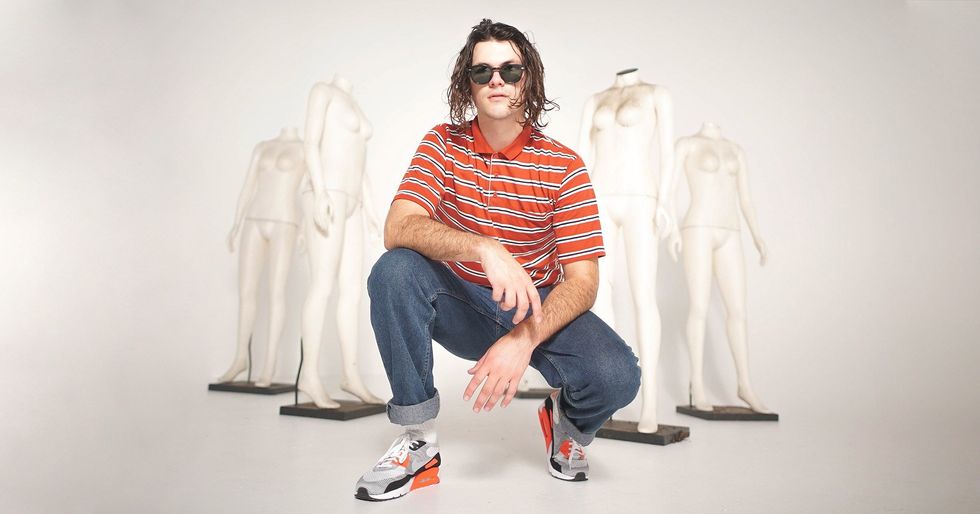 BAYNKAmbient Light
Your new tour is starting very soon, what can fans expect? Where are you headed?
Very soon. A little more of everything. The production is quite a step up from anything I've done before and involves sitting inside this LED frame thing. Heading all around the states playing some newer, older and a couple of unreleased songs.
How did you get into the saxophone?
I started when I was 14 I think. I'd just quit playing the piano because I didn't think it was cool enough and saxophone is the logical instrument to try if one wants to be cooler. I played for about two years in bands before giving it up and getting back into piano. Only once I got into production and playing shows did I feel the need to take it back up again.
What was it like collaborating with Glades on "Off Limits"? How did that come about?
I heard Karina's voice pop up on the radio one day and fell in love with her tone. The same day I got in touch with them they happened to be working on their album in Hollywood, five minutes up the road from where I live. The whole band is so lovely and the song really just came together like magic.
Do you see performing or song production as your biggest passion? Would you rather be on stage or messing around with beats in your bedroom?
About a year ago I was a very nervous live performer but relished locking myself away in the bedroom and messing with sounds. Just recently it's switched to the polar opposite. I love performing more than I do music creation. It comes in waves.
How'd you come up with the name BAYNK?
I thought of it in the shower.
How did growing up in New Zealand affect your development as a musician? Do you still spend a lot of time there?
I go back at least once a year for a couple of months. It'll always be my home. I think being so far from musical hubs and having a sort of isolation helped me develop a sound for myself relatively quickly. No-one I knew produced music and I didn't even understand what production was until I had finished university so everything was very DIY and a lot of the production & recording methods weren't necessarily correct but they were helping to build a strange palette of what I was going to sound like.
I read that you usually direct your own videos. How did you get into that?
I had always been interested in music videos. They always looked so fun and I didn't know anyone who made them so I just tried it myself and got obsessed after that. I have a fantastic team of people I work with now who are all much better technically than [I am] and help [me] realize some ideas that I would have no idea how to create on my own.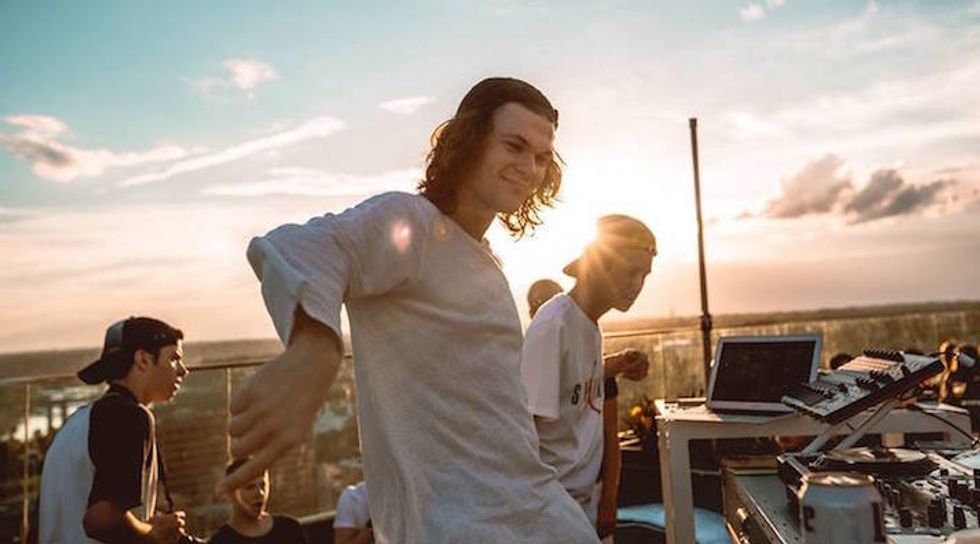 BAYNKOnestoWatch
You have several songs featuring other artists. Do you like that kind of collaboration? Or do you prefer working solo?

It's much easier to experiment and try new things when working solo but working with new people is also exciting and yields unexpected results. I enjoy working solo more because I love experimentation, which is harder to do when you're with someone you've never met.
What can you tell us about your songwriting process?
It varies from song to song but I generally start with the piano just because I've been playing for so long and it's comfortable. I never write down any lyrics I just freestyle until I have something I like.
I read you actually have a degree in chemical engineering. Is that still a part of your life?
I do. It's not and I don't think it ever will be.
Is your onstage persona similar to who you are in real life?
The same person just more exaggerated.
What would you say to a young person who wants to have a career like yours?
I would say go for it. Just prepare for 1-3 years of no results. The music comes first but it's not all about the music.
Or catch him on tour:
Feb 15 // Boulder, CO @ Fox Theater
Feb 16 // Salt Lake City, UT @ Soundwell
Feb 21 // Santa Barbara, CA @ EOS Lounge
Feb 22 // San Francisco, CA @ The Independent
Feb 23 // Los Angeles, CA @ Teregram Ballroom
Feb 28 // Portland, OR @ Holocene
Mar 1 // Seattle, WA @ Barboza
Mar 2 // Vancouver, BC @ Celebrities Underground
---
Brooke Ivey Johnson is a Brooklyn based writer, playwright, and human woman. To read more of her work visit her blog or follow her twitter @BrookeIJohnson.
---
POP⚡DUST | Read More...
6 Albums to Get Hyped About in February
Maddison Krebs Covers Post Malone's "Better Now"