Music Lists
6 Albums to Get Hyped About in February
Here are the most exciting new drops for February 2019.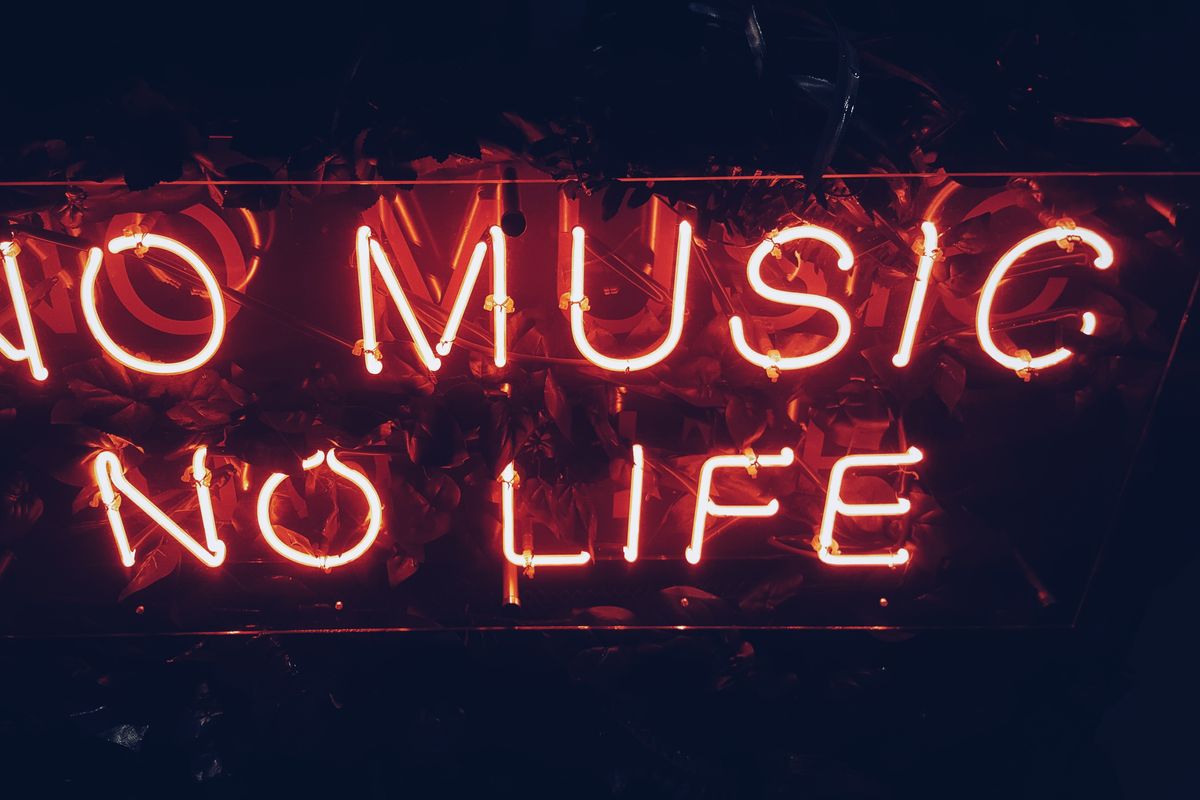 mohammad-metri Unsplash
2019 is going to be a big year for music.
Check out the drops we're most excited about for next month.
Ariana Grande - Thank U, Next
Date: February

Ariana Grande had a whirlwind 2018, having released her previous studio album, Sweetener, just back in August. Since then, she's weathered the death of her ex-boyfriend, Mac Miller, and gone through an intense relationship, engagement, and subsequent break-up with SNL regular, Pete Davidson. Now she's single, stronger, and ready to take on whatever comes next. Grande has already released 3 singles from the album, "Thank U, Next," "7 Rings," and "Imagine." The album is set to have a total of 12 tracks.
Jessica Pratt - Quiet Signs
Date: Feb. 8

Singer/songwriter Jessica Pratt's third studio album, Quiet Signs, is releasing in only a few weeks. "I think the record has to do with connection. It sounds cheesy, but there's an inner awakening. That's what I felt like. It isn't all serious," Pratt told Rolling Stone. The album is being released via Mexican Summer and was produced by Pratt and Al Carson.
Cass McCombs - Tip of the Sphere
Date: Feb. 8

Cass McCombs is also releasing his new album, Tip of the Sphere, on February 8th. This will be his ninth studio album, following 2016's Mangy Love. The singer/songwriter, whose mysterious folk-rock stylings have appeared on multiple album-of-the-year lists, has already released two singles from his upcoming release: "Sleeping Volcanoes" and "Estrella."
Dream Theater - Distance Over Time
Date: Feb. 22

There aren't many prog-metal bands from the 80s still releasing music. Luckily, Dream Theater is an exception. Distance Over Time will be their 14th studio album, created while living and jamming together during the summer of 2018. The first single and opening track, "Untethered Angel," is about freeing yourself from the underlying fear that pervades modern society.
Sleaford Mods - Eton Alive
Date: Feb. 22

The electronic punk duo is releasing their fifth album, Eton Alive. Known for their punk-hop rants aimed to cut through society's bullshit, Jason Williamson and Andrew Fearn have already released the first single, "Flipside." The track is an aggressive, agitated, yet weirdly measured screed that bodes well for the rest of the album.
Yak - Pursuit of Momentary Happiness
Date: Feb. 8

London rock trio Yak is releasing their second studio album, Pursuit of Momentary Happiness. Their first album, Alas Salvation, was met with critical success and their new singles—"Bellyache," "White Male Carnivore" and "Fried"—suggest a hyper-energetic return to form that is sure to be one of the best rock albums of the month.
---
Dan Kahan is a writer & screenwriter from Brooklyn, usually rocking a man bun. Find more at dankahanwriter.com
---
POP⚡DUST | Read More...

Breaking Down the 2019 Oscar Best Picture Nominees
The John Wick: Chapter 3 Trailer Is Out and It's Fucking Perfect