This week, Cardi B is putting her prolific experience with celebrity feuds to use by bickering about politics with non-celebrity conservatives on Twitter.
On Monday, the 26-year-old debated who's to blame for the longest government shutdown in history with pointless political commentator Tomi Lahren. On Tuesday, conservative Washington, D.C. columnist, Stephanie Hamill, picked a fight with Cardi by criticizing her latest music video with City Girls, "Twerk." Hamill posted, "In the Era of #meToo how exactly does this empower women? Leftists, @iamcardib, feel free to chime in."
Fulfilling her civic duty as any former Instagram/Vine-model and rapper would do, Cardi B answered the call. She posted a response, "It says to women that I can wear and not wear whatever I want. do w.e I want and that NO still means NO. So Stephanie chime in..If I twerk and be half naked does that mean I deserve to get raped and molested? I want to know what a conservative woman like you thinks."
The music video in question, released last week, features dozens of "the best twerkers in the world" showing off their expertise on a beach. But make no mistake, these are truly the best twerkers the production could find, having conducted a global video contest that awarded $25,000 to the winner. As for the song itself, "Twerk" is a highly sexualized stream of consciousness with the perfect amount of repetition ("Twerk, twerk, twerk, twerk…"), expletives ("Thicc bitch God's gift to a dick / Drop low, look back, shit fat, shit fat…"), and other nonsense that we love about Cardi B's music.
Hamill responded agreeably to Cardi B and then expressed a brand new concern about the music industry that's never been uttered before. She posted, "I agree, No means NO, NO MATTER what! But this video, & others like this sexually objectify women. I think this hurts all women & the cause. We're not sex OBJECTS! Clearly we see things differently, (maybe I'm just a hater bc I can't Twerk 🤣). Come on my show, debate me!"
Cardi B closed out the enriching debate with the general disclaimer: "All these conservatives been harassing me and telling me the most disgusting things these past few days. I'm not telling ya to turn liberal all I'm saying is to admit that your president is f*ckin up this country right now! Liberal or conservative we ALL suffer as citizens."
The kicker to this lively exchange between two of the most important women we look to for enriching cultural commentary is that it was simply a misunderstanding. Hamill was accused of being envious of Cardi B by another leader of our generation, former American Idol contestant Savion Wright. He said Hamill was "a dusty raggedy ass white woman trying to shame a black woman making 10x the amount of money she will ever make without marrying a trust fund baby." Hamill's response? Don't fret. She's not white; she's Latina.
By the way, this is Stephanie Hamill: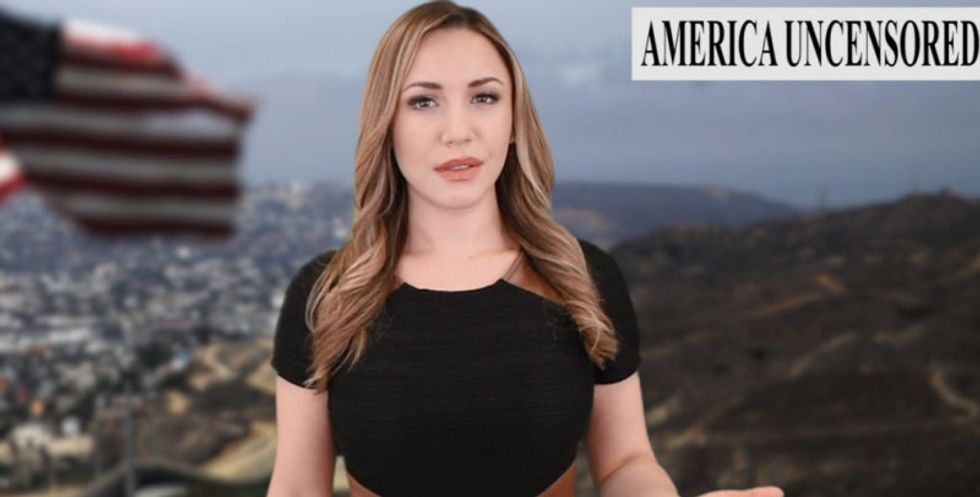 ---
Meg Hanson is a Brooklyn-based writer, teacher and jaywalker. Find Meg at her website and on Twitter @megsoyung.
---
POP⚡DUST | Read More...

7 Worthy True Crime Shows Coming in 2019
These 10 "Buseyisms" Will Save Us All