Frontpage Popular News
10 Products To Keep In 2023 . . . And 10 To Leave Behind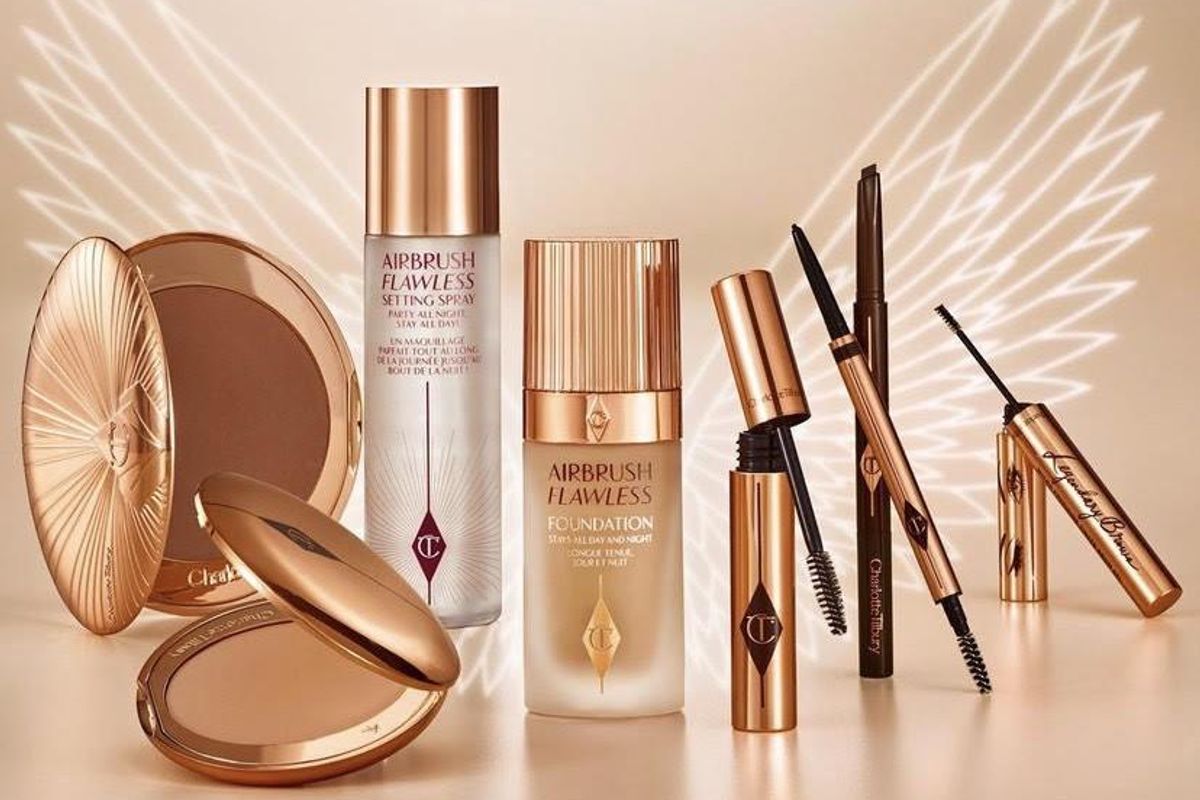 Charlotte Tilbury
2022 brought so many product recommendations my bank account wishes I hadn't seen. My entire TikTok FYP is packed with makeup routines and the next hottest product. Everyone tells me I must have this product, so I tell my bank I must have that product.
---
I want to feel as confident as a supermodel even if I don't have their throngs of makeup artists and hair stylists. If they're plugging a product, I'm probably gonna try it. But, in the age of the everyday influencer, it's getting harder to tell what's a paid advertisement and what's not.
That's right – some videos don't reveal if it's a paid promotion or if it's really an ad. Brands are sending free products to TikTok's finest in exchange for rave reviews – even if the product sucks.
Take Bobbi Brown's clean beauty line, Jones Road, for example. It was hyped up to be the "no-makeup makeup" holy grail until products started rolling out. The foundation ended up leaking oil and separating from the foundation which is a pretty bad sign even if it can be mixed. Several users reported that it separated even while on their faces. It was an overall disaster.
Since the year's almost over, I'm rounding up all of the viral products I purchased and giving you the low down. The good, the bad, and the downright ugly. We are leaving no stone unturned.
Here are 10 things to keep this 2023, and 10 to leave in 2022:
The Viral Products That Work…
…And The Viral Products That Don't
Haus Labs - Every. single. review. told me that Lady Gaga's brand would change the way I viewed makeup. So when I ordered the foundation and it dried out on my face and cracked immediately, I was heartbroken. When my roommate got the lip oil and was even underwhelmed, I knew that was enough to leave it.
The Good Patch - Any wellness patch in general, really. The hangover cures never work, and I never feel any calmer when I wear the relaxation ones. It's a placebo effect waiting in the impulse-buy section – avoid!
Glamnetics Press On Nails - The at home manicure is trending, but these popped off after 12 hours of being on my nails. I don't want to continuously glue my nails on, so these are a pass.
Charlotte Tilbury Mini Magic Cream - I've already voiced my opinions on CT's mini products being highway robbery. The mini Magic Cream is the size of my pinky, for far, far too much money.
Self Tan Water - I'm sorry, but this is just not for me. I can't see where the tanner is going on my body, so I end up half-tanned and look ridiculous. I'm sticking with a tinted tanner.
Anastasia Beverly Hills Brow Freeze - The laminated brow trend is fun, but expensive eyebrow products just aren't it. I've been disappointed by every eyebrow product over $12.
Mario Badescu - I loved the Drying Lotion back in the day when I had a pimple, but it flakes off so quickly and just doesn't do what a pimple patch can. Most of Mario Badescu's products are underwhelming for me, so I'm leaving them behind.
Expensive Mascaras - Much like eyebrow products, expensive mascaras have never been worth it to me. I'll take L'Oreal Telescopic and Maybelline Sky High over a $30 tube.
Benefit Benetint - Not nearly pigmented enough for my blush preferences. I understand wanting the natural look, but this won't give me much of anything.
Drunk Elephant - While I'm sure their products are great, at this price range there are more reputable skincare brands. I like to keep my skincare affordable, so this is staying in 2022.
All products featured are independently selected by our editors. Things you buy through our links may earn us a commission.