Culture News
The albums are the latest example of artists' unreleased work being leaked online.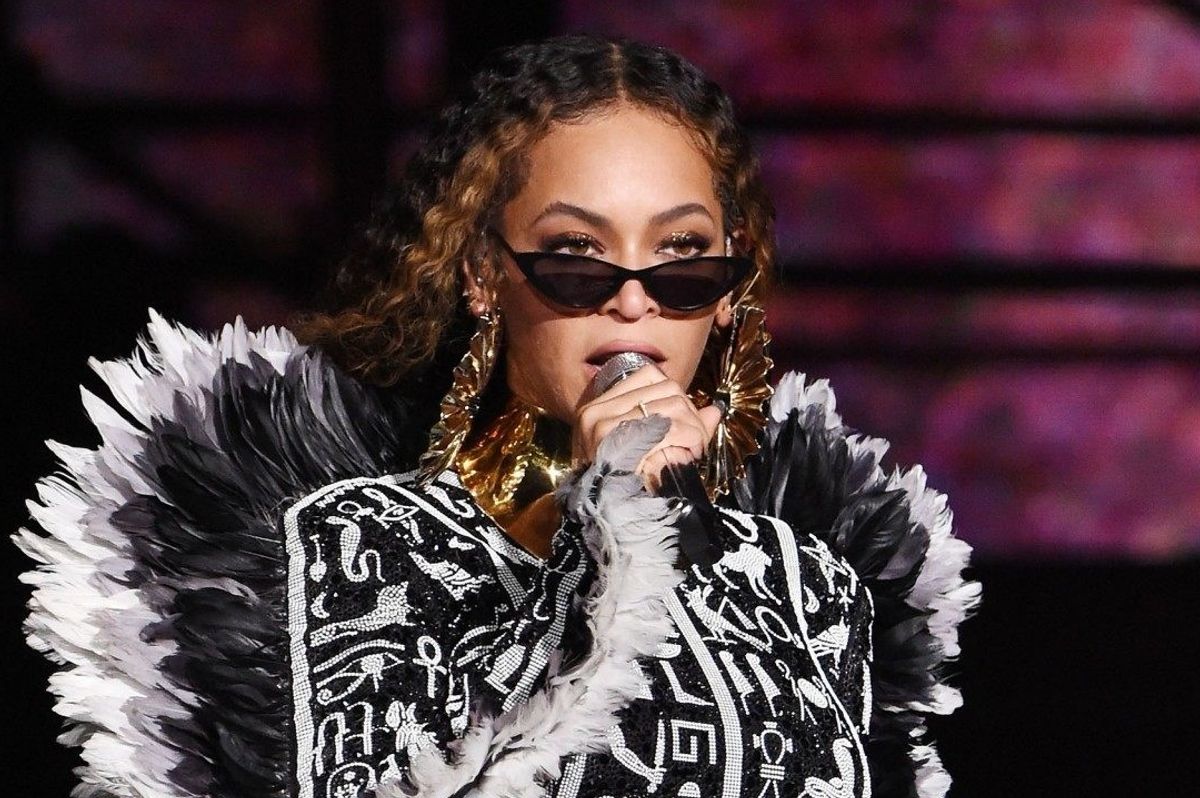 Entertainment Tonight
On Friday morning, Beyonce fans woke to news of Queen B dropping two surprise albums under the name "Queen Carter."
The two LPs of unreleased songs dropped Thursday night on various streaming services. Fans were blessed with two 10-track albums, one titled Back Up, Rewind and one called Have Your Way. The two collections include tracks like "After All Is Said and Done," "Hey Goldmember," "Twerk," "Black Culture" and "Keep Giving Your Love to Me."
While Beyonce is known for releasing albums without warning and sending her Bey-hive into a frantic buzz, this particular drop seemed a little suspicious. Fans pointed out on social media that the songs are not new at all, and that truly devoted followers of the pop queen have likely heard the music before.
so I almost passed out until I realized it's old music...so who is releasing Beyoncé's old music as Queen Carter on… https://t.co/SesRRikpYq

— CPS (@CPS) 1545359228.0
any true Beyoncé fan would know immediately that anything with songs like "Crazy Feelings" and "Lost Yo Mind" can't be new #QueenCarter

— Mark Sundstrom (@Mark Sundstrom) 1545361242.0
Some even hoped that the leaker would spread the holiday cheer farther, and make Beyonce music new and old accessible to all.
Omg, someone is using the name "Queen Carter" & dropping albums w/ Beyoncé's old songs, it'd be ashame if they rele… https://t.co/nwwhSvZmij

— Kaci Merriwether-Hawkins (@Kaci Merriwether-Hawkins) 1545363557.0
But hopes were quickly dashed, as the album disappeared as quickly as it had come. Beyonce isn't the only artist to have her music leaked recently. Earlier this month, an album titled Comethru by an artist called Sister Solana appeared on Spotify, featuring nine unreleased SZA tracks. The nine-track LP seemed to feature a contribution from Kendrick Lamar, who was billed as "King Kenny." SZA quickly confirmed to fans that she was not behind the leak, writing on her Instagram story, "These are random scratches from 2015," she wrote. "Def not new new! But... creative? And scary?"

TDE's president addressed the issue a little more strongly, tweeting,
There is no new SZA album out. Old songs were stolen and leaked. We are currently fixing the issue. Please feel fre… https://t.co/BBeK7zIxLt

— Punch TDE (@Punch TDE) 1545357218.0
So who's leaking these albums? How do record leaks even happen? Dominic Flannigan, co-owner of independent label LuckyMe, claims that "basically every single record" released will leak. "It's a complete fact. I don't understand the news stories. The ones we talk about are simply the anticipated releases people are looking for."

According to Fact Magazine, however, an ex-staffer at Warner Music Group said leaks are actually happening less frequently. "It used to be months in advance albums leaked – 50 Cent's Get Rich or Die Tryin' for instance, that was months before the album came out," he says. "Now everything leaks, but it generally leaks closer to the release date. Plus labels are getting more wise to it, and the surprise release [such as with Beyonce's last album] is more of a thing."
But with the recent SZA and Beyonce leaks, it's clear that a different kind of theft is happening in the music industry. Instead of finished albums being leaked before their official release dates, these leaks featured old or unfinished music that wasn't on the streaming platforms previously. As technology makes music making more accessible, it also makes this kind of musical impersonation easier. It's likely that the leakers merely took MP3s from videos or other online sources, and uploaded them in hopes of making money from streams. Which raises the question, with the rapid development of technology, how can music makers protect their art?
---
Brooke Ivey Johnson is a Brooklyn based writer, playwright, and human woman. To read more of her work visit her blog or follow her twitter @BrookeIJohnson.

---
POP⚡DUST | Read More...

Everything Mike Pence Reminded Us of During that Oval Office Meeting
Brexit Derails: Vote Postponed, U.K. Has Power to Cancel Altogether