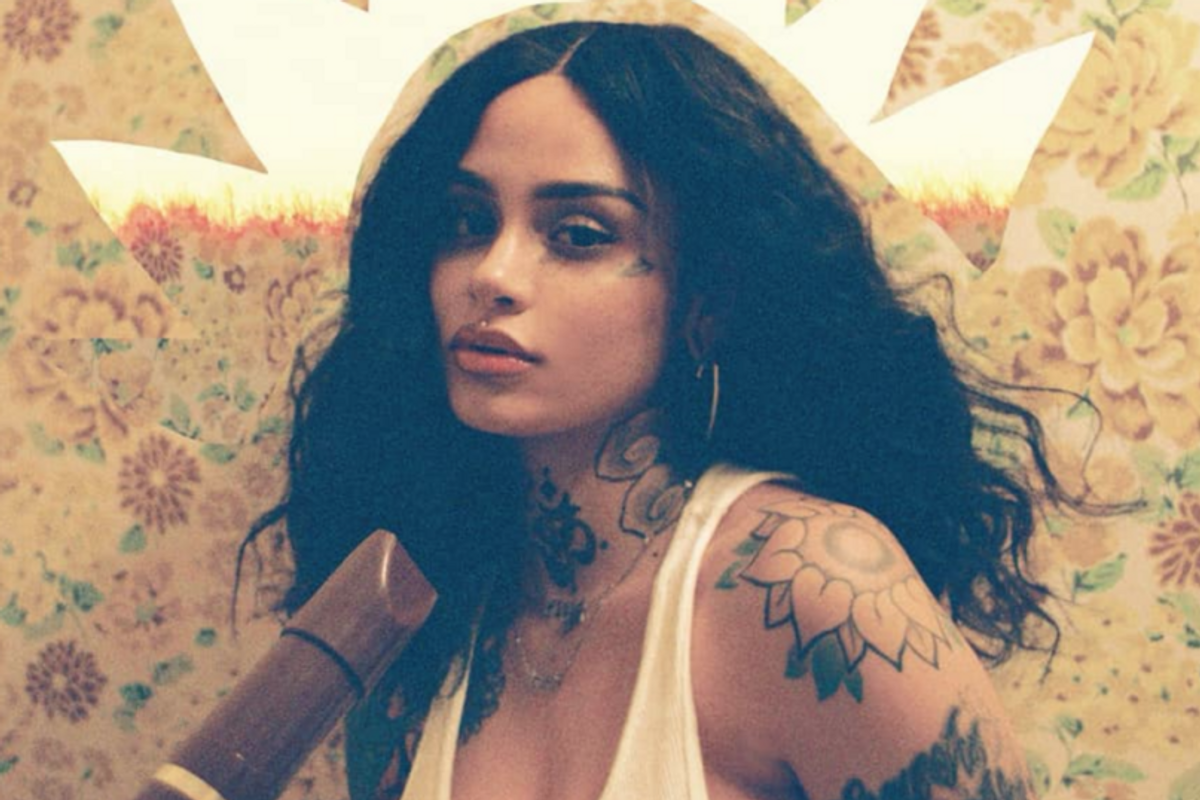 Aptly titled While We Wait, Kehlani's newest mixtape is devoted to her unborn daughter, due in March. The title also acknowledges her fans fervent anticipation for her new album and is meant to tide people over as they wait for the release. But if this mixtape is the appetizer to a meal, we can't imagine what kind of delicacies lie in store. The singer's newfound maternal tenderness is present throughout, and she's showcased in a gentler, more complex light than ever before. But that doesn't mean she's left behind any of the sensual, R&B influences that made her famous. The mixtape is an exploration of love and commitment, allowing the listener to watch Kehlani gradually find healing as the songs progress.
"Footsteps (feat. Musiq Soulchild)" opens the collection poetically, proclaiming "Here's to being honest," and "When I walked away I left footsteps in the mud so you could follow me," themes that continue throughout the mixtape. While Kehlani could carry any song, no matter how minimal the production, the mix on this track perfectly complements her ethereal voice. It opens with the soft sounds of water and muffled synths, setting the stage for a fully realized R&B song that leaves the listener with a sense of spiritual refreshment.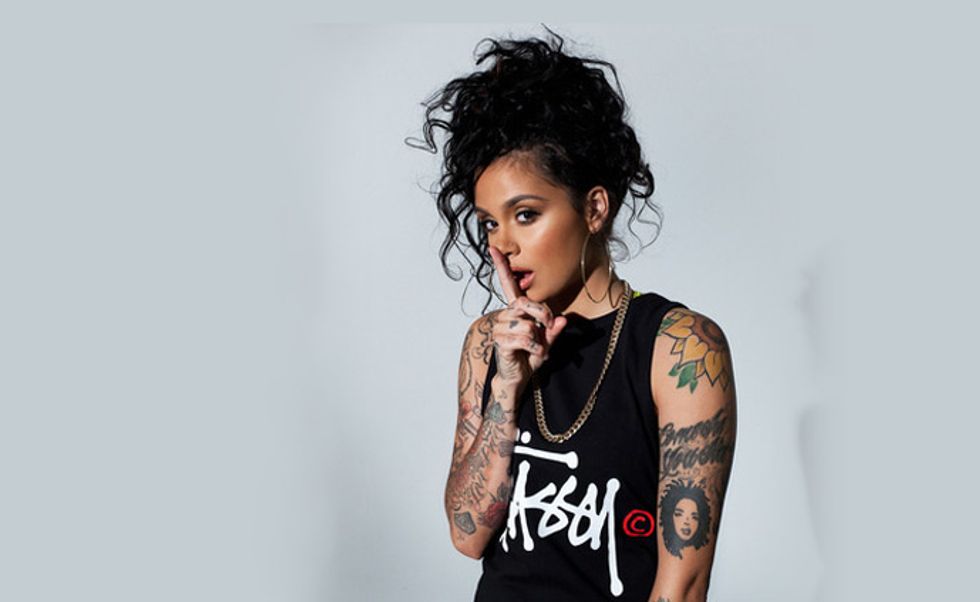 Kehlani didn't come by this kind of insight easily and has been very open about her difficult childhood and battles with mental illness, which imbue her music with themes of resilience. In the vulnerable song "Butterfly," Kehlani reckons with the way her past has affected her view of love, and consequently dismantles the way masculinity can become a barrier in a relationship: "It'll make you no less of a man/To break your walls and simply grab my hand / Love shouldn't be contraband."

"Too Deep" is another exquisitely produced track that looks at the themes of honesty and complicated relationships through a new lens, considering the idea of a casual relationship suddenly getting too intense. It's a song that manages to be fun and optimistic despite the subject matter, but it's more than that. Kehlani laments "You don't wanna get hurt by me/I don't wanna be a crutch for ya" indicating the thing that sets this song apart from other artists' take on this theme: compassion for the other person involved in the affair.
Another notable aspect of the mixtape is Kehlani's seamless switching between male and female pronouns in the love songs, an undoubted nod to her queerness, something the singer has acknowledged as a significant aspect of her identity. It's a small thing, but an important detail that speaks even more to the great vulnerability of the project. With While We Wait, Kehlani gives fans her strongest offering yet: classic R&B soaked in a modern, poetic tenderness.
In the era of playlists, she has managed to make a project that is a cohesive, vulnerable journey, while still managing to give listeners nine stand-alone songs that can't be overplayed. The songs give a sense of a broken, grieving person who has decided to see the beauty in her scars and value herself enough to do the hard work of healing. Kehlani has always been raw and real, but on While We Wait, she opens her chest to fans and says "Here, listen, this is me."
---
Brooke Ivey Johnson is a Brooklyn based writer, playwright, and human woman. To read more of her work visit her blog or follow her twitter @BrookeIJohnson.
---
POP⚡DUST | Read More...
Rainbow Kitten Surprise Will Shake You Out of Your Pretension

Avril Lavigne Doesn't Know Who She Is Anymore
Is Pete Davidson "Ugly Hot" Enough to Be the Next Steve Buscemi