MUSIC
PREMIERE | LAOLU Unveils Music Video for 'So Right'
Creamy, Soul-Filled R&B from the South London Diva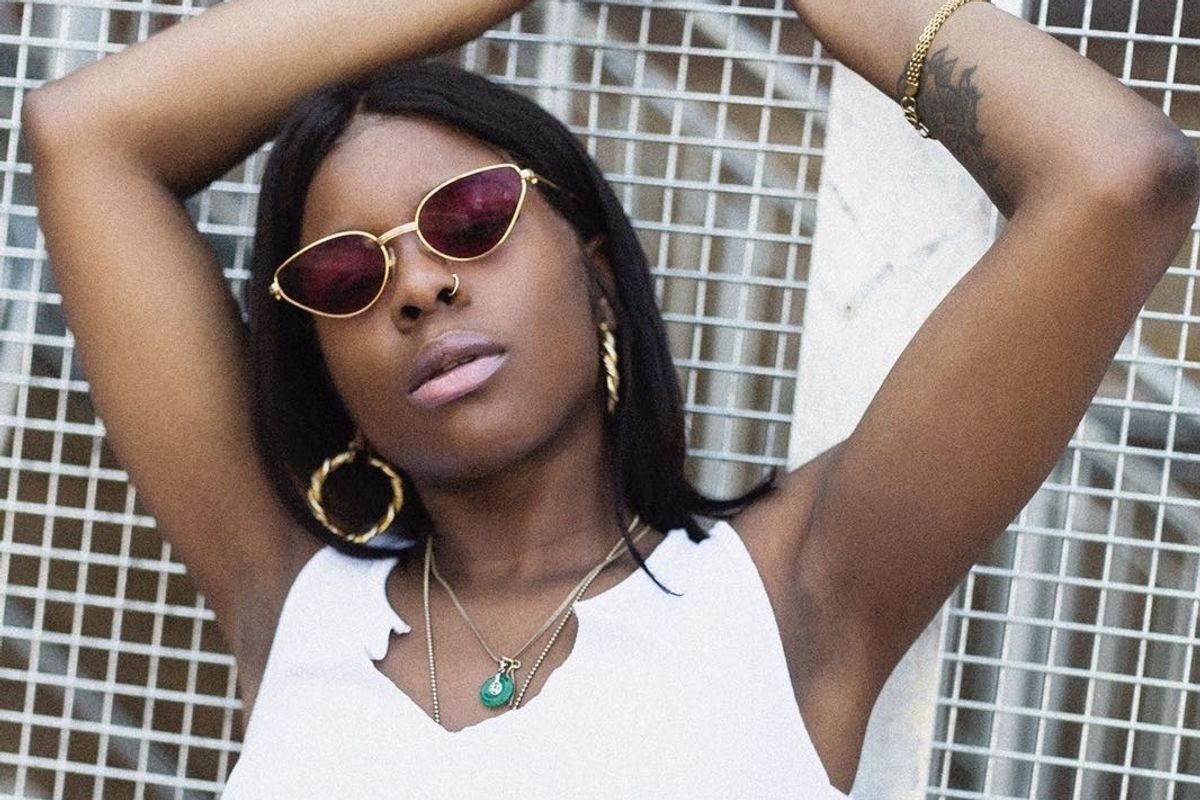 Photo Courtesy Laolu
LAOLU presents her new music video for "So Right" on Popdust. The song is from her forthcoming All In Me EP.
Explaining the concept of the video, Laolu says, "I liked the carefree elements we tried to capture in the video. It was very cathartic for me, walking in the sun, and just being content and happy, and enjoying being free of any constraints or negativity. It allowed me to really be in the present and be in the moment of now, and relish this new lease of confidence I have as a black woman."
Hailing from South East London, the singer-songwriter's influences for the video's visuals include Lion Babe's "Jump Hi," and Beyonce's "Hold Up." Directed by Laolu and Marcus Hessenberg, whose credentials embrace Nadia Rose, Vogue, JaJa Kisses, BBC, and the MOBO Awards, the video displays vivid colors, as well as a happy-go-lucky ambience.
Her two previous videos, "All In Me" and "How To Feel," were much darker, full of moody, intimate surface hues and murky textures. Thus "So Right" introduces a fresh stylistic approach.

"So Right" opens with a delicate guitar and snug beat flowing into a cool, creamy soul-filled tune fused with pop and R&B filaments. A slapping throbbing bassline provides a sensuous rhythmic pulse, as Laolu's simmering sultry tones infuse the tune with velvety sumptuous colors, tantalizing and remarkably alluring.
The video asserts Laolu's charisma, as she basks in the sunny atmosphere of South London caparisoned in a chic, multi-colored outfit. The pervasive aura of the song percolates with polished, lush textures of infectious enchantment and satisfaction.
"So Right" is so right. The cashmere surface of Laolu's plush tones underscored by voluptuous harmonics makes "So Right" deluxe.
---
Randy Radic is a Left Coast author and writer. Author of numerous true crime books written under the pen-name of John Lee Brook. Former music contributor at Huff Post.
---
POP⚡DUST | Read More...
INTERVIEW | Indie-Pop Singer Navakaine Talks Coming-of-Age
Water and Man Release 'Phantasie'