MUSIC
Cheeky Dance Punk from Massachusetts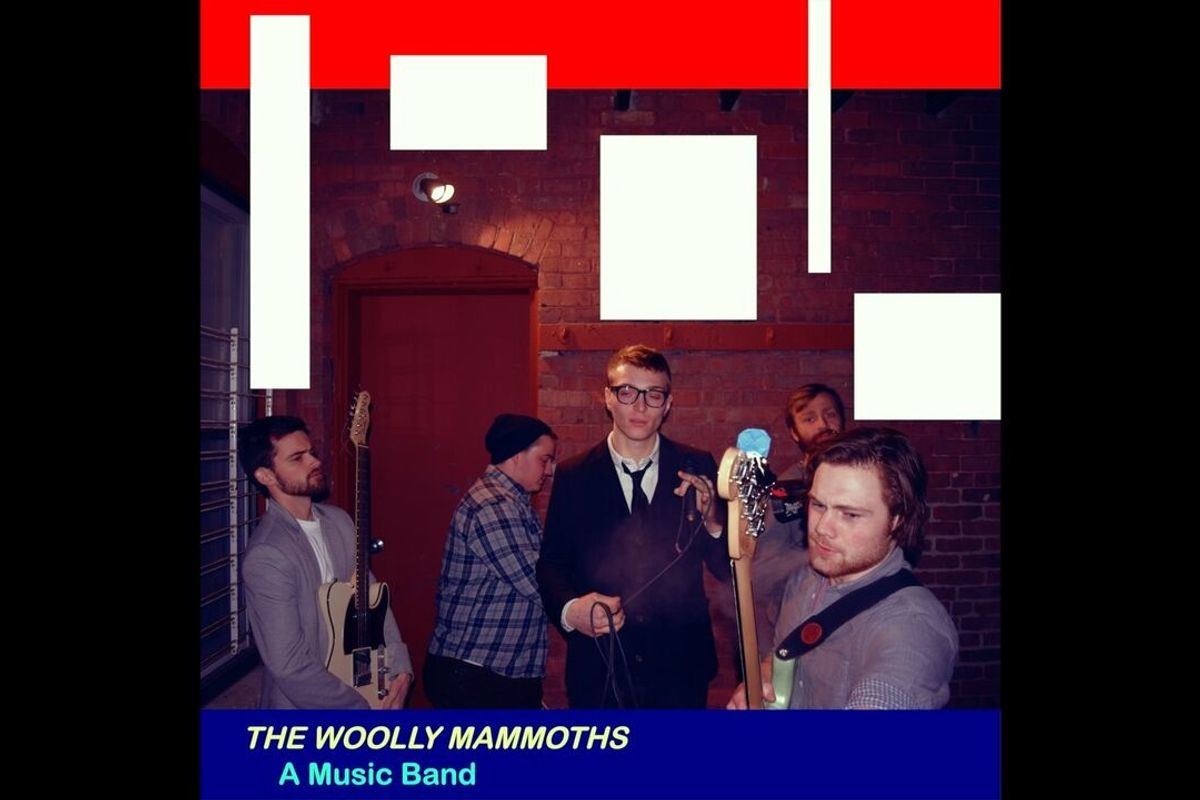 Photo Courtesy The Woolly Mammoths
From Boston by way of New Hampshire, let Popdust introduce you to five music nerds who call themselves The Woolly Mammoths.
The Woolly Mammoths premiere the music video for "No Confidence Man," from their forthcoming album, C I T Y Z E N, slated to drop November 9. The song confronts the complications of young-adult men living in the first world. Their previous album, entitled Resist Consumerism, Buy Our Album, dropped in 2017, receiving affirmation from none other than Anthony Fantano of The Needle Drop.
The Woolly Mammoths got together in 2014, and consists of Connor Bailey, Nathan Arsenault, Connor Kennedy, Jake Lennon, and Sam Routhier. After establishing a reputation for sizzling, sweaty live shows on New Hampshire's Seacoast, the band relocated to Boston, where their high-energy, sassy sound quickly made them beau coup popular.
"No Confidence Man" opens with a compact almost reggae-like groove swelling into an off-the-wall dance punk tune flavored with nuances of new wave. A resonant bassline and crisp drums secure the rhythm, as droning synths add streaming colors. The quirky feel and mood of the music reminds me of The Talking Heads - innovative, charmingly eccentric, and contagious.

Tightly inflected vocals imbue the tune with a delicious stilted tonality, as the lyrics speak of being caught betwixt and between the hard-place of no confidence and the rock of society's demand for poise and self-assurance.
"This reeks of self-malcontent / a never-ending high school dance / can't stand up without the wall / why'd i even get up at all / no no no / no confidence man, no, confidence man."
"No Confidence Man" is excellent, full of inventive harmonics, introspective vocals, and infectious irreverence.
---
Randy Radic is a Left Coast author and writer. Author of numerous true crime books written under the pen-name of John Lee Brook. Former music contributor at Huff Post.
---
POP⚡DUST | Read More...
INTERVIEW | Indie-Pop Singer Navakaine Talks Coming-of-Age
Water and Man Release 'Phantasie'