Top Stories
In Season 2, the animated Netflix comedy takes on bigger issues and earns bigger laughs.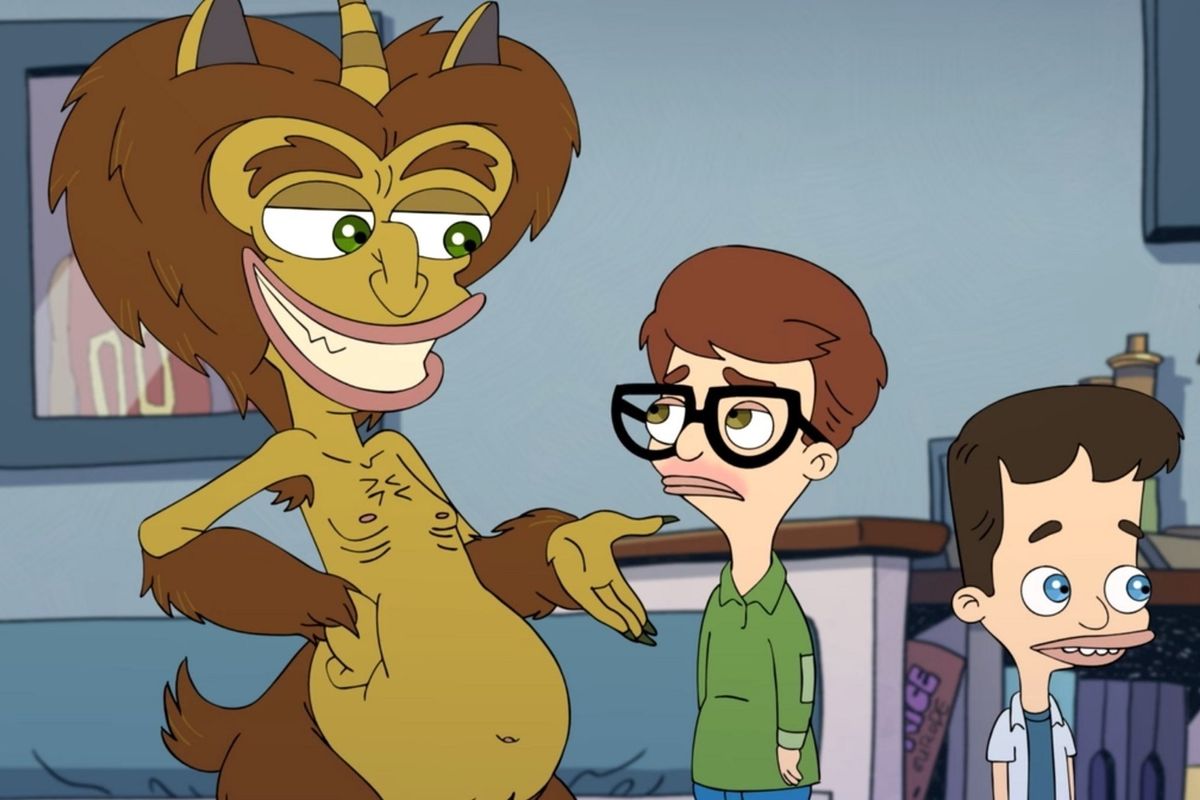 When you think of the coming-of-age stories that shaped your journey to adulthood, you probably don't describe them with phrases like "cum-drenched."
But with the second season of Netflix's animated comedy series Big Mouth, it's difficult to avoid graphic descriptors because the series is, well, graphic.
Twelve year old girls learning how to love their naked bodies in a Korean spa, boys succumbing to the urge to masturbate to a drying bikini, and a gym teacher losing his virginity with his student's mother; these would all make for a live action show so dirty that the raunch would inevitably overshadow the importance of the subject matter. While other adult animated series like South Park and Family Guy have used the anything-goes freedom of animation to shock, amuse, and occasionally disgust their audiences, Big Mouth uses it to take an otherwise impossibly honest look at the grossest, most uncomfortable stage in everyone's life. The medium allows the show to do something teen sex comedies have never managed before: maintain the innocence of the young characters while simultaneously showing the grotesque banalities of puberty.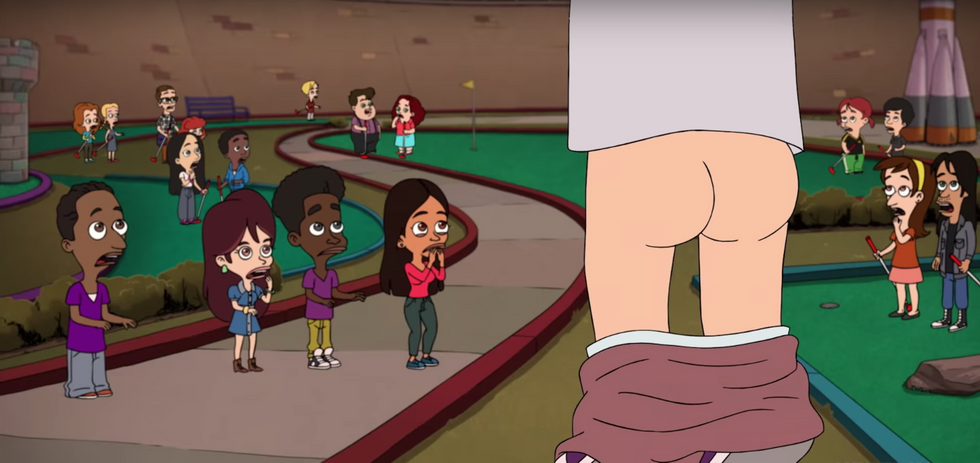 Collider
Compared to Season one, the comedy's second season takes the absurdity to a darker, more honest place. The audience gets an even deeper look into the psychology of early teenagerhood, bad decisions and all. But the characters remain not only likable, but almost painfully relatable. For example, Zeke — whose romantic relationship with his pillow the audience had to endure in the first season — remains unwaveringly optimistic and child-like. We can't help but feel for him, and even like him, despite his public masturbation habits. Andrew, who we see haunted by the shame monster because of his desire to "rub fronts" with a girl he doesn't really like, is so conflicted about the "perverted" thoughts he can't seem to squelch, that he continually and heart-wrenchingly tells his puberty monster that he's "just trying to be a decent guy." This duality allows the audience to see their own puberty in a different light, perhaps undoing some of the inevitable shame we all carry with us out of our early teenage years. Big Mouth says, "We're all disgusting at thirteen. It's part of it. Let's talk about it."
Don't get us wrong, Big Mouth isn't exactly a feel-good, family program. There are plenty of cringe-worthy moments, but the show manages to also weave in some important narratives on sexuality. For example, when Gina, a girl in the boy's grade, develops before the other girls, the boys learn that there's nothing wrong with liking boobs but that they have to remember to view women holistically. This lesson doesn't prevent any raunch or hilarity, but instead comes as a byproduct of clever writing and carefully considered plot lines. Big Mouth puts to rest the age-old argument that comedy of this kind must come at the price of misogyny.
What creators Nick Kroll, Jennifer Flackett, Mark Levin, and Andrew Goldberg do so well in Big Mouth is invite the audience to laugh with the struggling teenagers, not at them. They present us with three dimensional people on the cusp of adulthood, and allow them to be more than the butt of dirty jokes.
Rating: ⚡⚡⚡⚡
---
Brooke Ivey Johnson is a Brooklyn based writer, playwright, and human woman. To read more of her work visit her blog or follow her twitter @BrookeIJohnson.
---
POP⚡DUST | Read More…

Nominations are In - Rock & Roll Hall of Fame to Induct New Artists
Montel Williams Suffered a Stroke