MUSIC
It's a terrifying video that's even scarier because of the very real message it's trying to get across.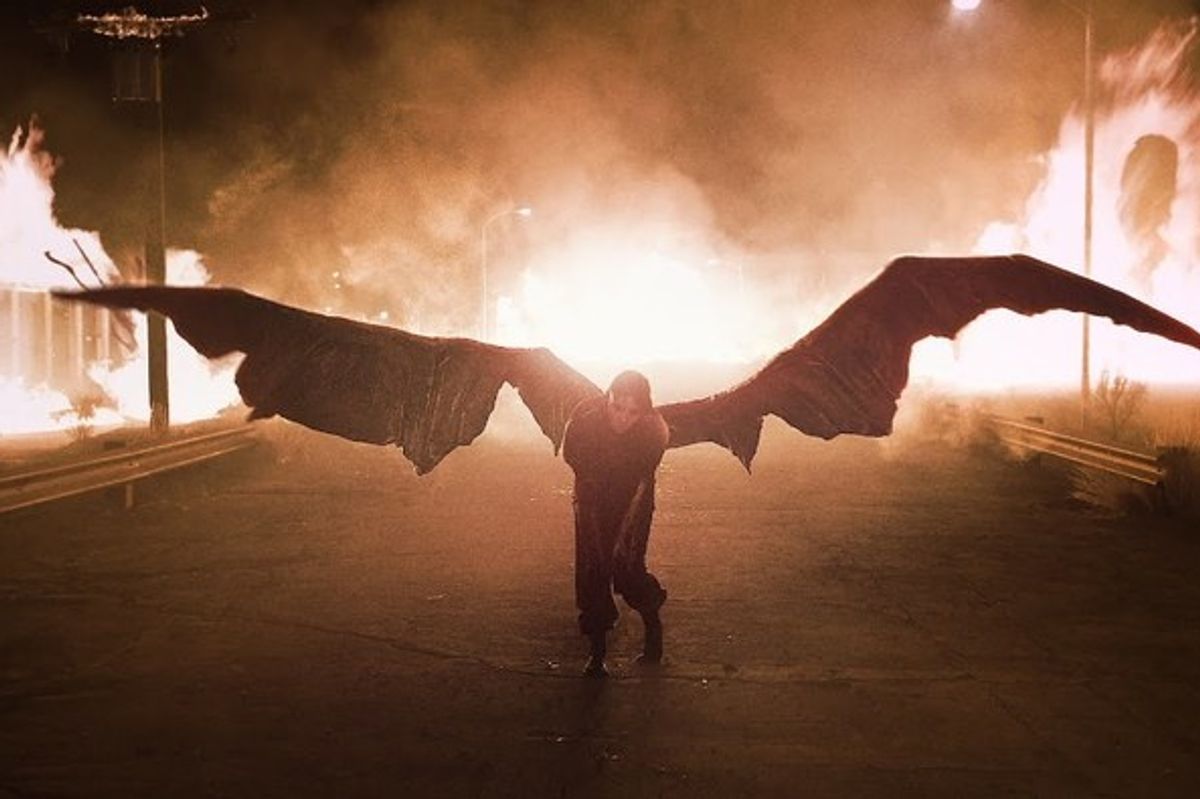 Billie Eilish wants you to revolt.
Eilish just dropped the video for her song "all the good girls go to hell." It's a creepy masterpiece in itself, but It also has an extremely important (and bone-chilling) message.
The video features Eilish as an angel who falls from the sky and plunges into a thick pool of oil. For the rest of the video, she walks slowly across an abandoned road as fire blooms in the background, and eventually catches up to her.
As to what she was trying to say, she didn't leave much room for doubt.
Eilish posted this statement alongside the video: "Right now there are millions of people all over the world, begging our leaders to pay attention. Our earth is warming up at an unprecedented rate, ice caps are melting, our oceans are rising, our wildlife is being poisoned, and our forests are burning."
She finished with a call to action. "On September 23, the UN will host the 2019 Climate Action Summit to discuss how to tackle these issues. The clock is ticking. On Friday, September 20 and Friday, September 27 you can make your voice be heard. Take it to the streets. #ClimateStrike @greenpeace."
Eilish is talking about the worldwide climate strike that will take place on Friday, September 20, which will kickstart a week of action in protest of worldwide inactivity with regards to the existential threat that is climate change. You can RSVP for the strike here.
The terrifying video is even scarier when you think about the very real threats that it symbolizes, but at least Eilish's generation seems keenly awoken to the reality of climate change. Watch it below:
Billie Eilish - all the good girls go to hell www.youtube.com