FILM & TV
JULY 20TH-22ND | What's Coming to Theaters This Weekend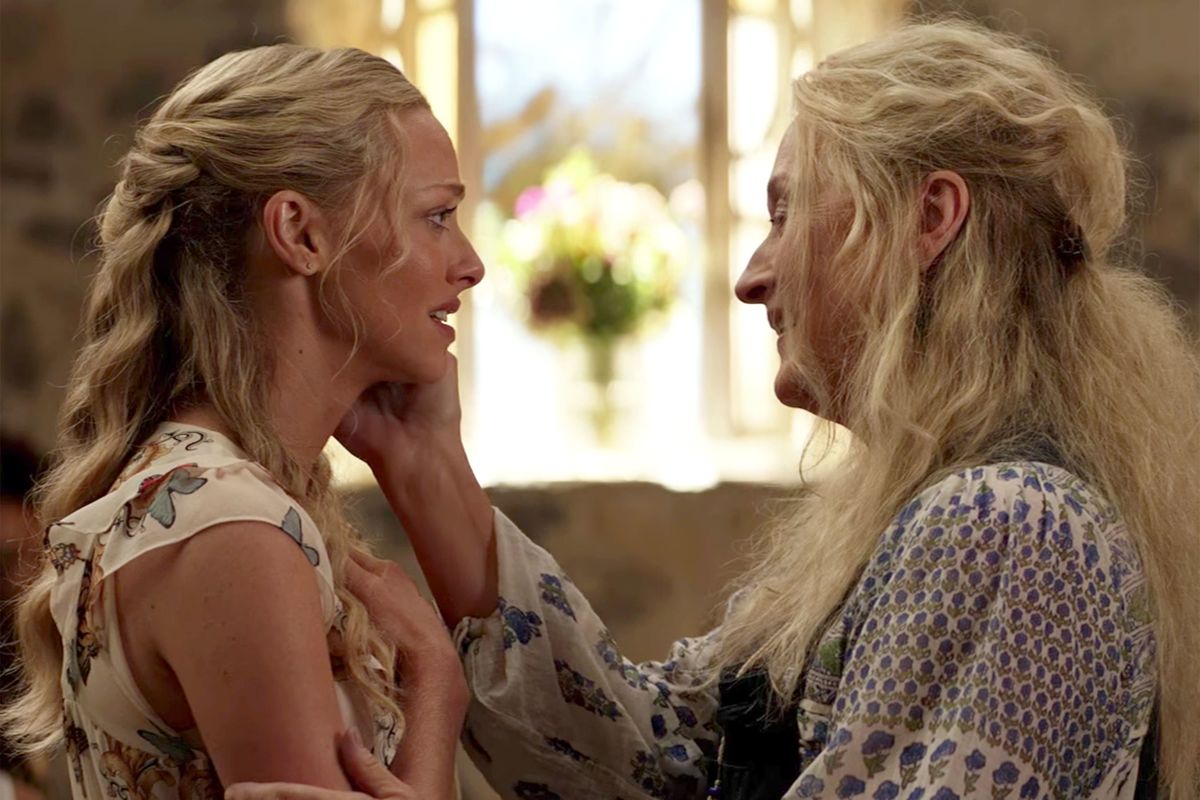 Get ready to get off your feet and warm up your singing pipes.
In Popdust's column, Box Office Breakdown, we aim to inform you of the top flicks to check out every weekend depending on what you're in the mood to enjoy. Looking to laugh? What about having your pants scared off? Maybe you just need a little love? Whatever the case may be, we have you covered. Take a peek at our top picks for this week…
---
What do you know, another return to a familiar set of characters as we've already seen a number of times this summer. Robert McCall is back in the game doing exactly what he does best: serving justice to those who are suppressed from getting it for themselves. We've got the use of the Lyft app and more technical updates in the reboot. We will also find out what the answer to the question as to how far this vigilante will go for the ones he loves.
R | Running Time 2hr 1m | SONY Pictures | Director: Antoine Fuqua
Starring: Denzel Washington, Pedro Pascal, Bill Pullman, and more!
---
Well this looks absolutely terrifying. And it is. Consider this situation: you are a teenager who has finally managed to get a new laptop. You are going through it and discover a mysterious folder of data somewhere in the hard drive. Dig a little deeper and you discover that the previous owner has not quite let go and is actually watching every move you make. Yeah, it is one of those films. If you saw the first one and were not scared away from the internet, maybe the second round will do the trick.
R | Running Time 1hr 28m | Bazelevs Company | Director: Stephen Susco
Starring: Rebecca Rittenhouse, Betty Gabriel, Chelsea Alden, and more!
---
Collin is in his final days of probation before trying to start over in life. He is working on figuring out what that will mean as he spends his days working with his childhood co-troublemaker, Miles, at a furniture moving company. Collin is presented with a challenging situation after witnessing a police shooting in Oakland, California, and must question what is becoming of the gentrifying neighborhood he once knew. Believe it or not, this has moments where it is also funny and will certainly leave you thinking.
R | Running Time 1hr 35m | Lionsgate | Director: Carlos López Estrada
Starring: Daveed Diggs, Rafael Casal, Janina Gavankar, and more!
---
If you thought your summer was kind of a bummer, at least you have not got an alien invasion happening in your town (hopefully). This is, unfortunately, happening in a town here, and the residents must ban together in order to try and preserve their lives. What they realize is key is trying to make sure that they are a step ahead of the aliens. Can these simpletons outsmart another life form, and better yet, will they be able to strike back?
R | Running Time N/A | SparkeFilms History Design | Director: Luke Sparke
Starring: Dan Ewing, Temuera Morrison, Stephanie Jacobsen, and more!
---
And our ⭐️ TOP PICK ⭐️ ...
Finally, something fun to see! Ten years after the hit songs of ABBA came to the theaters, the entire group is back for another adventure on the little island off the coast of Greece. Sophie is now pregnant in the same place where her mother once was, which has her thinking about all sorts of things. Get ready to go back into the past and see Donna's story of becoming a woman and a mother, and of course, there will be some killer song and dance numbers too.
PG-13 | Running Time 1hr 50m | Universal Pictures | Director: Ol Parker
Starring: Lily James, Amanda Seyfried, Meryl Streep, and more!
---
Really like a film you've seen or know of one coming out soon that we should check out? Shoot me an email and let me know!
---
Rachel A.G. Gilman is a writer, a former radio producer, and probably the girl wearing the Kinks shirt. She is the creator of The Rational Creature and suggests you check it out. Also visit her website for more.
---
POP⚡DUST | Read More #BoxOfficeBreakdown

BOX OFFICE BREAKDOWN | Relive the most awkward year of your life
BOX OFFICE BREAKDOWN | Films for the holiday weekend