FILM & TV
MARCH 2ND-4TH | Jennifer Lawrence in her last role on screen for a bit and more to see at the movies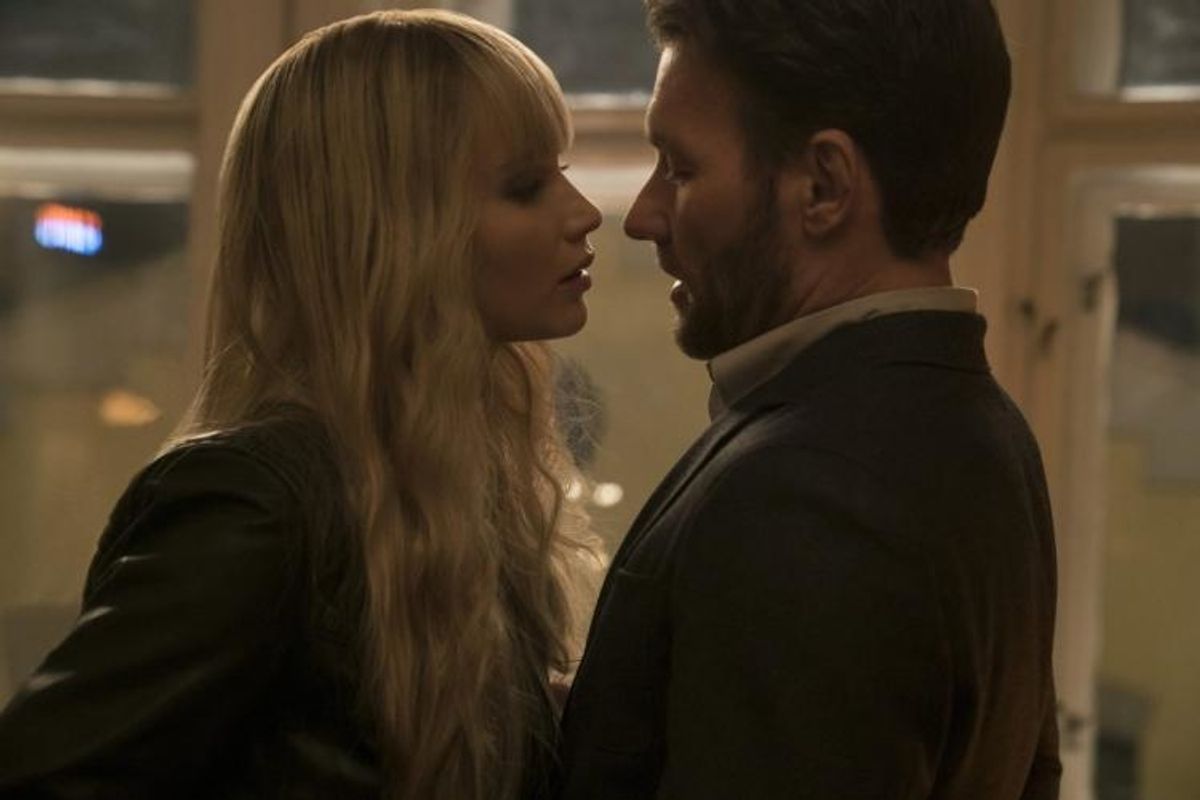 Follow an ex-ballerina in her work as a spy, explore with a garden gnome, or maybe find another thrill at your local cinema.
In Popdust's column, Box Office Breakdown, we aim to inform you of the top flicks to check out every weekend depending on what you're in the mood to enjoy. Looking to laugh? What about have your pants scared off? Maybe just need a little love? Whatever the case may be, we have it.
Take a peek at our top picks for this week...
---
This remake of a 1974 classic is even more thrilling and adventurous than you (or your parents) will remember. Dr. Paul Kersey is an emergency room doctor who must face the violence of his city everyday through the work he provides to patients. However, things take a personal turn when his wife and daughter are attacked in their suburban home. When the police are too weighted down with other cases, Paul decides to seek out revenge himself on the assailant. When questions swarm as to whether or not the criminal is bad or really good in disguise, everyone in the city must confront the issue in a heart-racing exploration of character and truth.
R | Running Time 1hr 48m | MGM Studios | Director: Eli Roth
Starring: Bruce Willis, Vincent D'Onofrio, Vincent D'Onofrio, and more!
---
Who knew that gnomes were going to be the popular thing this year for kids? In another tale of the friendly garden guys and girls, a high school-aged girl moves in to a new house, only to discover that there are some frightening beasts making an attack from across the street. The only people who can defend her are the gnomes, who will have to do everything in their power to try and put up a fight against the nasty Troggs. Oh, if only her problems were limited to passing chemistry class and finding the perfect date to the homecoming dance.
PG | Running Time 1hr 29m | Cinesite Animation | Director: Peter Lepeniotis
Starring: Becky G, Josh Peck, Tara Strong, and more!
---
Lindsay and Jeff are already in the middle of a troubled marriage and having to deal with each other on New Year's Day. Why not make things worse by running into a man who is standing in the middle of the street? Things will only go from bad to worse in this high-stakes thriller when the couple decides to stash the body in their car, later realizing that whom they thought was a stranger might be someone on the attack for their family (and a strange detective's lurking doesn't help matters). You will be on the edge of your seat for this from beginning to end.
R | Running Time 1hr 34m | IFC Films | Director: Julius Ramsay
Starring: Alex Essoe, Perla Haney-Jardine, Dylan McTee, and more!
---
An Israeli couple is devastated when they hear the news of their son's death in the war, brought to them by army officials at their door. The grief is so bad it sends the wife into a spell of sedation in order to calm down. The husband, Michael, however, must handle his frustrations with the relatives coming to pay their condolences and the army officials giving him fleeting explanations. His anger boils over into a surprise experience that mimics that of his son's in the war, which leads us to a deeper understanding of coping with a loss we may never truly understand.
R | Running Time 1hr 53m | Sony Pictures Classics | Director: Samuel Maoz
Starring: Lior Ashkenazi, Sarah Adler, Yonaton Shiray, and more!
---
And our ⭐️ TOP PICK ⭐️ ...
Yes, this is the film with the huge posters in every cinema in town, and it's worthy of the space it's taking up for Jennifer Lawrence alone, who plays an ex-ballerina, Dominika, who's career is ended when she pushes her body to its limit. She is then recruited by Red Sparrow, a secret intelligence agency that hopes to train her to use her already present talents of seduction and manipulation for weaponry purposes. Undergoing the training is bad, but figuring out how to live in the new world and body she commands is worse, especially as she questions who out in the world she is actually able to trust.
R | Running Time 2hr 20m | 20th Century Fox | Director: Francis Lawrence
Starring: Jennifer Lawrence, Joel Edgerton, Matthias Schoenaerts, and more!
---
Really like a film you see or know of one coming soon that we should check out? Shoot me an email and let me know!
---
Rachel A.G. Gilman is a writer, a radio producer, and probably the girl wearing the Kinks shirt. Visit her website for more.
---
POP⚡ DUST | Read More About Film...
---
Related Articles Around the Web