Sports
Football is over. March Madness isn't for three weeks. The NBA and NHL playoffs don't start until April. There's nothing to watch!
If you're like me, sports are an addiction.
Watching them is a compulsory task that controls much of your life. But now, on February 26th, is the beginning of what I call the February Lull. Usually, it's a month long hangover that follows the NFL season in which there are no games of consequence going on in any major sport. The NBA, NHL, and EPL are all the middle of their seasons, far from the must win games of March and April. The NCAA's March Madness tournament doesn't start until March 11th this year, and while the Olympics were a welcome distraction, the Closing Ceremony– with it's sparkling, ice-skating panda bears and K-pop performance– was last night.
As a sports columnist, I must admit I was a little unsure what to write about this week. There just isn't that much going on. Then it occurred to me. When there isn't a game on, I'm usually watching Rudy or Any Given Sunday. That said, those films are classics and more likely than not, you've probably seen them.
Don't worry though, this isn't a listicle that's just going to name five movies you've already seen. I'm not phoning it in like that. No, the movies below come from my personal vault of favorites and although they're obscure, I promise every one of them is a winner. With that in mind here's a list of sports movies to help you get through the next week or two of boredom.
1. Goon/ Goon the Last of the Enforcers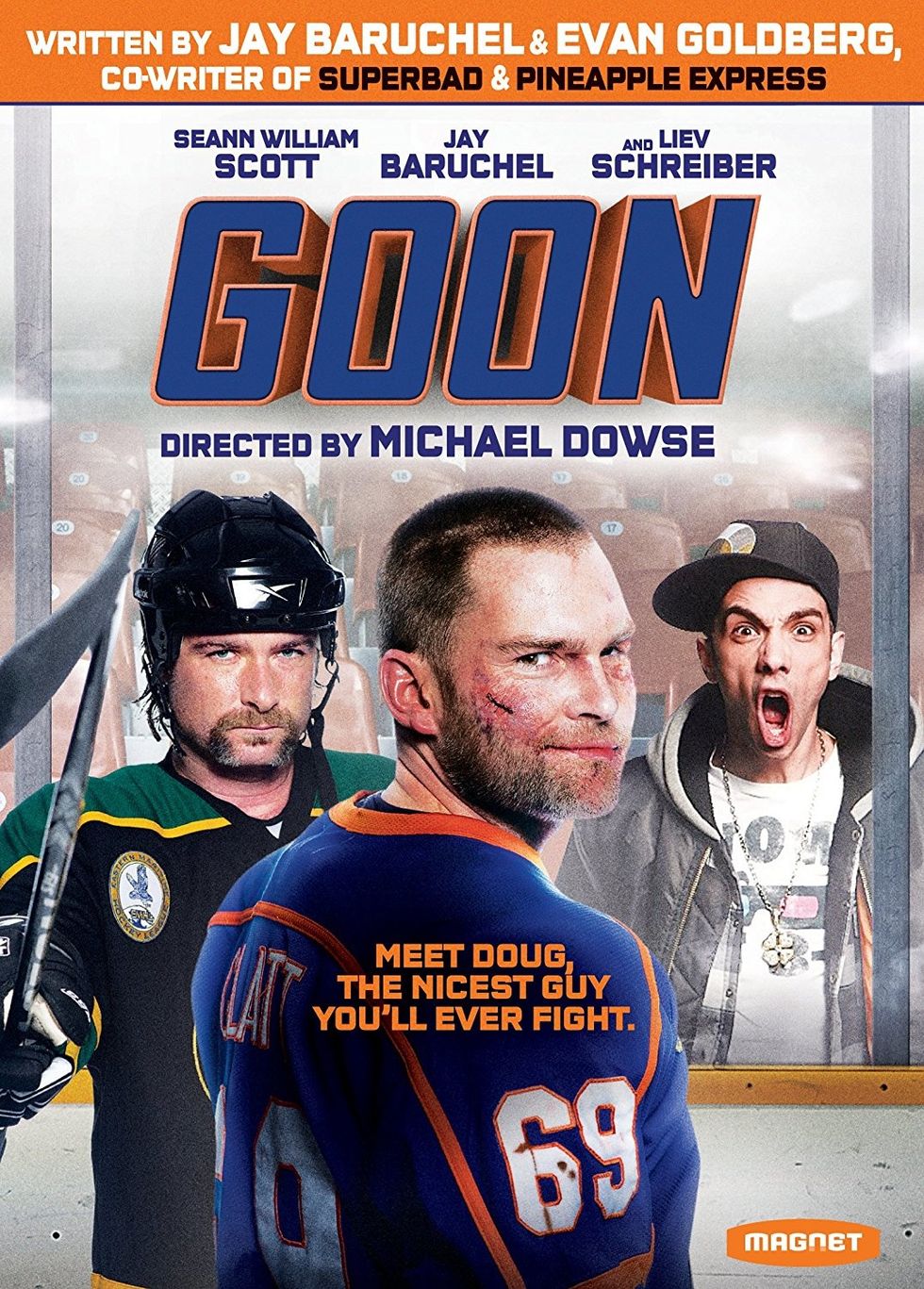 This one's a twofer. Look at that, right off the bat you're getting more than you bargained for. In this comedy, Sean William Scott plays Doug Glatt, a dimwitted but friendly bouncer who gets picked up by a semi-professional ice hockey team to protect its star players. Both films offer a fantastic look at the vicious nature of hockey outside the NHL. I know it's rare, especially in comedy, but the sequel holds up to the original.
2. The Express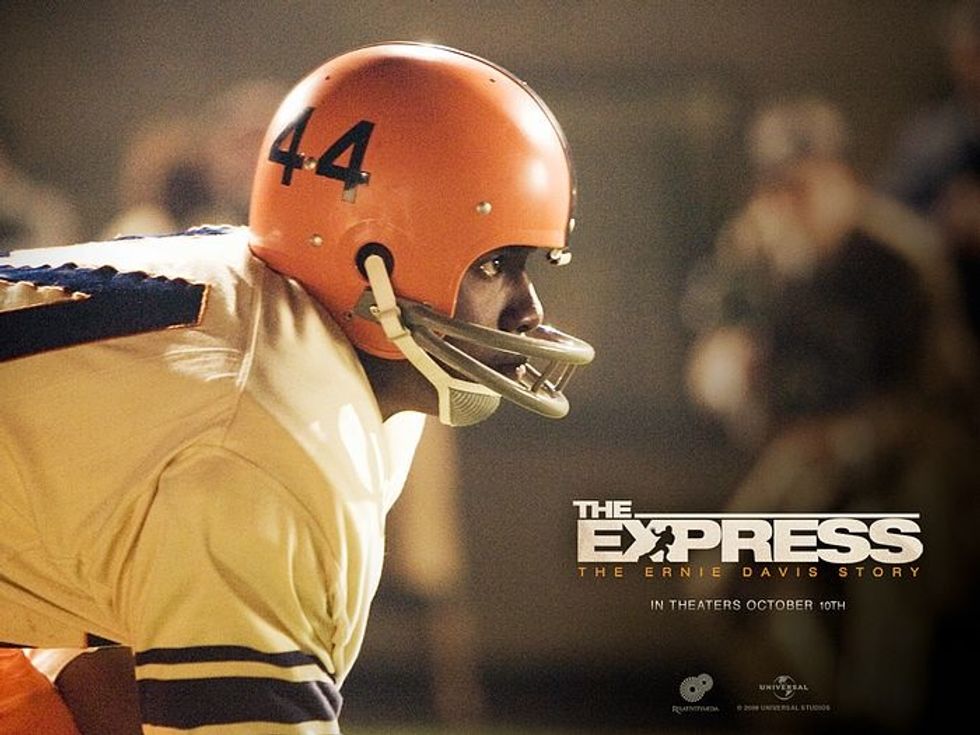 The Express may not have gotten much attention, but this portrayal of Ernie Davis, the first African American to win the Heisman Trophy, is an outstanding testament to sports' ability to catalyze social change. Through and through, this movie is exactly what a great sports movie is supposed to be. It's baffling that it's been slept on by so many critics.
3. Division III: Football's Finest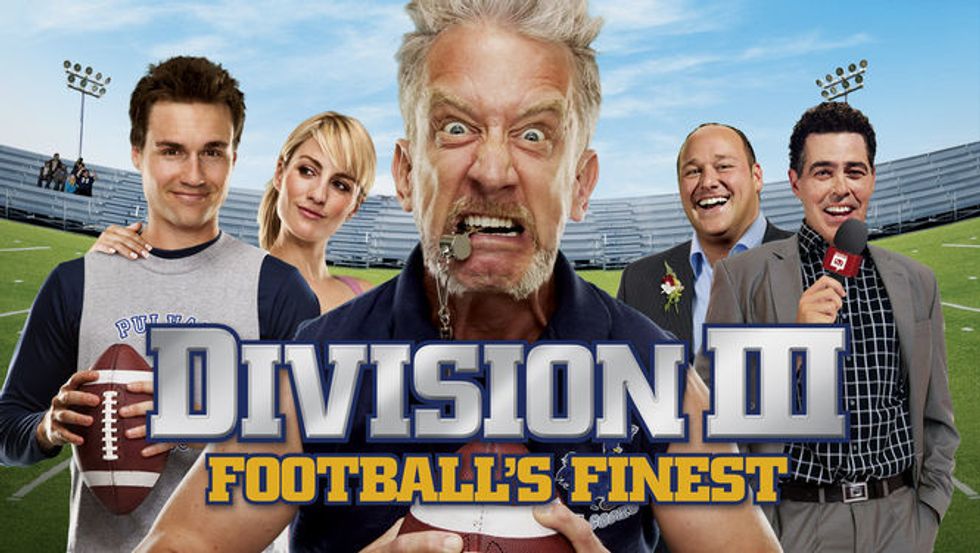 Following the exploits of a mentally deranged football coach and his team of Division III misfits, this movie is one of the strangest/funniest sports movies I've ever seen. That said, this one is definitely not for everyone. The humor is boorish and offensive. Andy Dick's character should be wearing a straight-jacket. There really aren't many redeeming qualities here. You will either abhor this movie or laugh until you cry. There is no middle ground.
4. Semi-Pro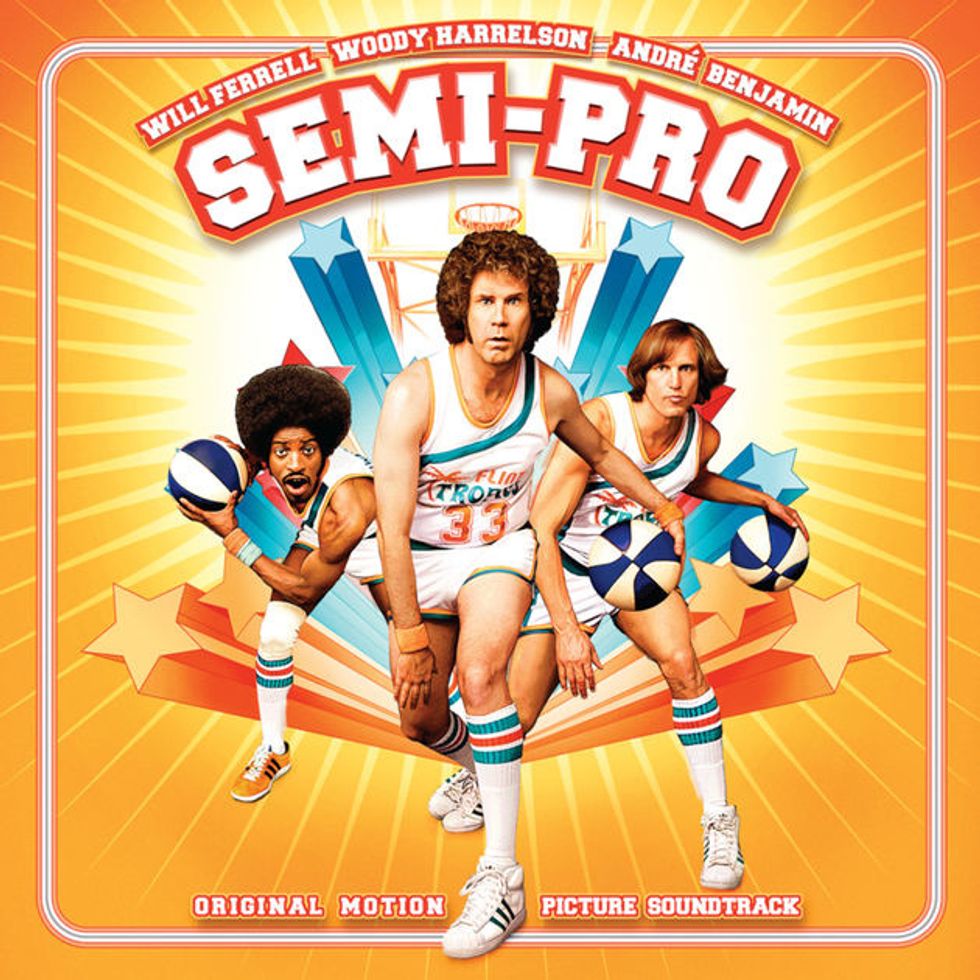 This is the forgotten Will Ferrell movie. Everyone remembers Step Brothers from the same year and Blades of Glory from the year prior. I'm pretty sure no one has ever watched this movie. Don't worry though, I have, and I'm here to tell you that it's remarkably underrated. What is Woody Harrelson doing in this movie? Who knows. Oh Andre 3000 is here too? Sweet. Rife with zany humor, disco, and cage matches with wild animals, Semi Pro holds up as the funniest basketball movie I've ever seen.

5.Whip It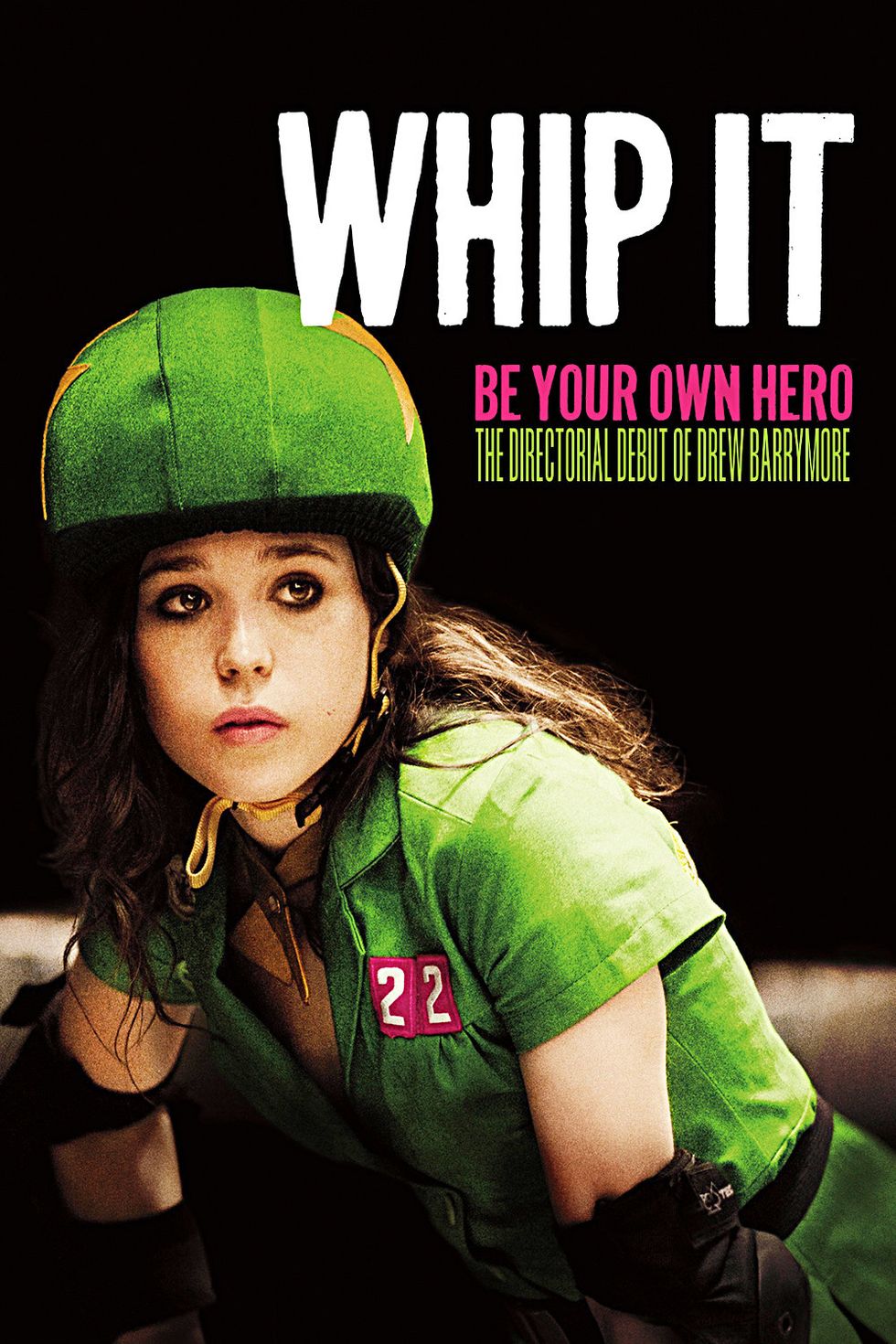 Directed by Drew Barrymore, Whip It takes a look at the world of underground roller derby in the heart of Texas and is as much about sports as it is growing up. Bliss (played by Ellen Page) goes out into the desert, searching for herself, and instead finds one of the weirdest (but coolest!) sports you'll ever see. With an awesome cast and a cool premise, this movie is one of my personal favorites.
BONUS: The Next Karate Kid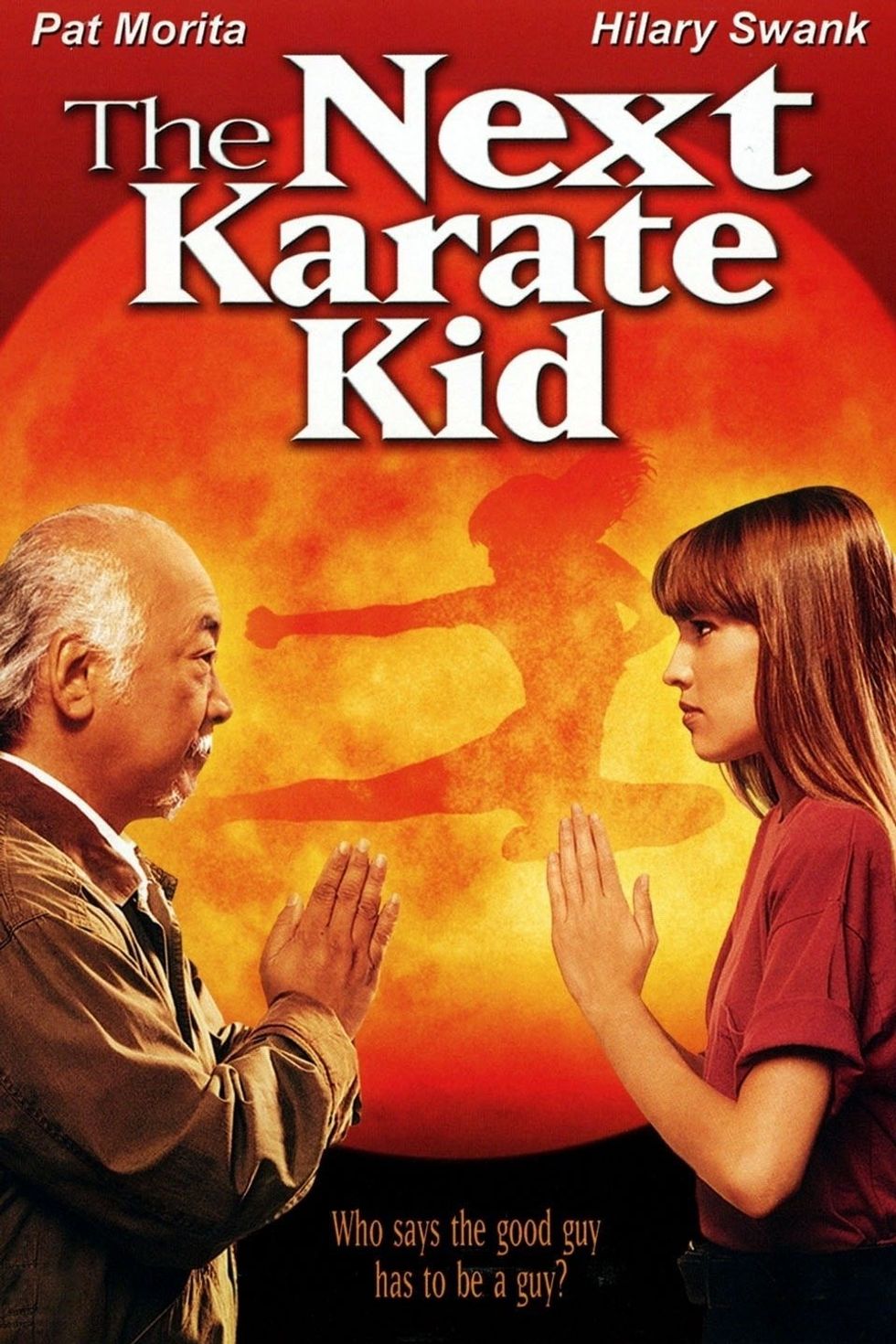 I didn't want to put this on the list because it's mostly a horrendous movie, but it's super funny that Hillary Swank was the karate kid. There's a scene where she uses something called "Tiger Style" to jump onto the hood of an oncoming car. It's throughly ridiculous. If you go through the other five movies on the list, this one is worth a hate-viewing.
---
Matt Clibanoff is a writer and editor based in New York City who covers music, politics, sports and pop culture. His editorial work can be found in Inked Magazine, Pop Dust, The Liberty Project, and All Things Go. His fiction has been published in Forth Magazine. -- Find Matt at his website and on Twitter: @mattclibanoff

---
POP⚡ DUST | Read More…

THE OPTION | The Stafford Effect
THE OPTION | Catalan Independence and What It Means for Barcelona Soccer