FILM & TV
BOX OFFICE BREAKDOWN | All is fair in love and its consequences
MARCH 30TH - APRIL 1ST | What's coming to theaters this weekend?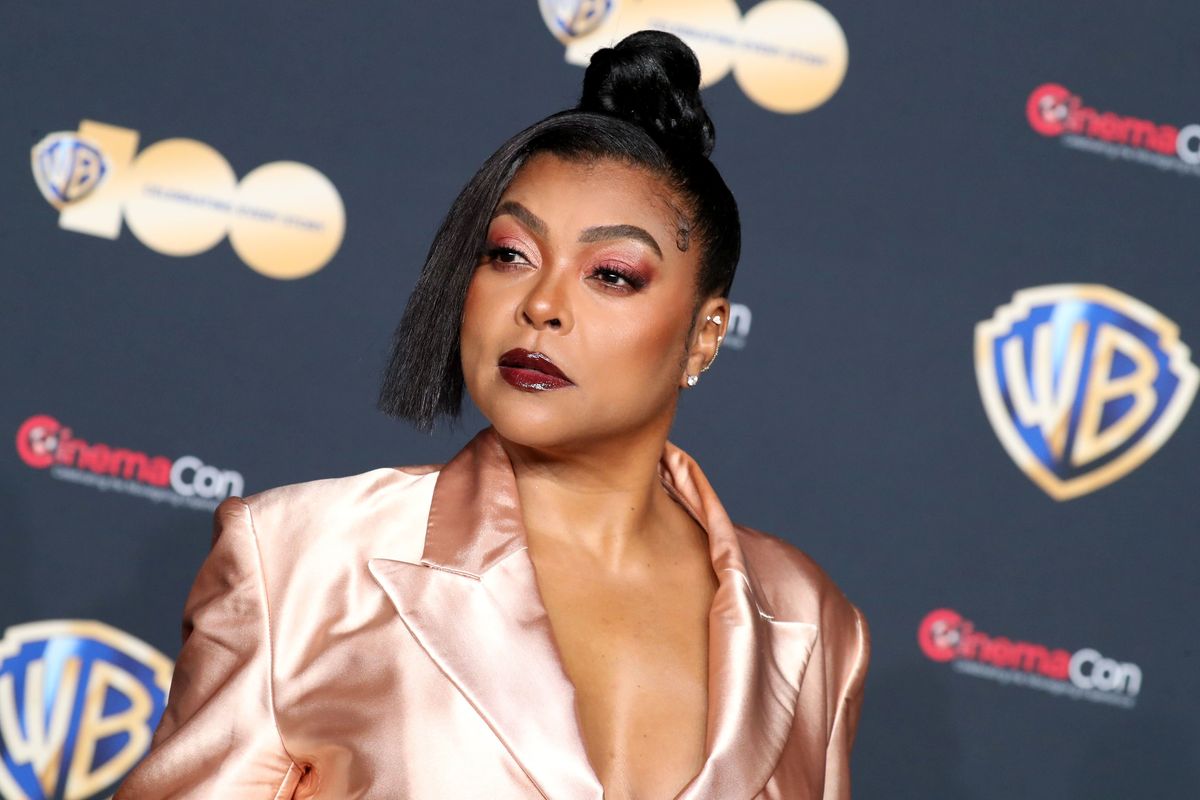 Photo by Matt Baron/BEI/Shutterstock
Take a break from Easter egg hunts and Passover seders to take a trip to your local cinema.
In Popdust's column, Box Office Breakdown, we aim to inform you of the top flicks to check out every weekend depending on what you're in the mood to enjoy. Looking to laugh? What about having your pants scared off? Maybe you just need a little love? Whatever the case may be, we have you covered. Take a peek at our top picks for this week…
God's Not Dead: A Light in Darkness | Just in time for the religious holiday season, Reverend Dave Hill is put in a troubled position when his church burns down in a fire and the neighboring university looks to throw the group off-campus instead of rebuilding it. The community and the church are at odds when they disagree on how to move forward with the process. Legal battles quickly come up. Reverend Dave must reach out to his estranged brother, an atheist, to help him with the case. It will bring up the question of who believes, who does not, and the power of choice.
PG | Running Time 1hr 46m | Pure Flix Productions | Director:Michael Mason
Starring:
David A.R. White
,
John Corbett
,
Shane Harper
, and more!
---
All I Wish | The question of what to do on your birthday can sometimes be a challenging one. For Senna, it's also another reminder of how she is getting older and still doesn't have a steady relationship (something her mother reminds her of frequently). Then, she meets a man who might just change her mind on the whole 'not needing to get married' business. He's nice. He's funny. And she suddenly thinks she might want more. No, there is nothing more complicated about it than that, so don't expect there to be. But do be prepared for seeing the age-defying Sharon Stone in a bikini!
R | Running Time 1hr 34m |ETA Films | Director:Susan Walter
Starring:Sharon Stone, Tony Goldwyn, Ellen Burstyn, and more!
---
The Last Movie Star | It's nice to get an award, especially when you hear that other legendary actors have also been awarded the same title. However, no other actors were stupid enough to fall for the invitation to come to the teeny tiny Nashville, Tennessee film awards. One actor makes that mistake when he is honored late in his career and then begins a strange journey back through time. He meets the film buffs who are obsessed with his work and tries to revisit those he's met from his past. In this odd and heart-warming tale, see what it means to have a so-so second act and to bring it back with a killer finale.

R | Running Time 1hr 43m | Broken Twig Productions Inc. | Director: Adam Rifkin
Starring: Burt Reynolds, Ariel Winter, Clark Duke, and more!
---
Finding Your Feet| It's apparently never too late for a little romance, as we found out this week at the movies. When Sandra realizes that her beloved husband has been having a long-standing affair with her best friend, she runs off and takes refuge with her wild, eccentric sister, Bif. Though the two couldn't possibly be any more different, they lean on one another for support as they work to restore their relationship, their faith in love, and their dancing skills in a community class Bif signs up for. Love, lust, and an inability to fear the possibility of getting old make this a delightful treat.
PG-13 | Running Time 1hr 51m | Eclipse Films | Director: Richard Loncraine
Starring: Timothy Spall, Joanna Lumley, Imelda Staunton, and more!
---
And our ⭐️ TOP PICK ⭐️ ...
Tyler Perry's Acrimony | Oh, how complicated matters of the heart can be... and dark, too. In this film, we have a wife who thought she had it all in her husband. However, it quickly becomes clear to her that there must be something he is hiding. The question is who and what. One woman will go as far as it takes to figure out why her husband has decided to deceive her, and how she is going to get back at him for it. Complex, thrilling, and as dangerous as all romantic affairs, you will be nervous until the end as this couple unravels in a dramatic fashion.
R | Running Time 2hr | The Tyler Perry Company | Director: Tyler Perry
Starring:Taraji P. Henson, Lyriq Bent, Crystle Stewart, and more!
---
Really like a film you've seen or know of one coming out soon that we should check out? Shoot me an email and let me know!

---
Rachel A.G. Gilman is a writer, a radio producer, and probably the girl wearing the Kinks shirt. Visit her website for more.
---
POP⚡DUST | Read More About Film…

THE REAL REEL | Getting Real About Tonya Harding
SATURDAY FILM SCHOOL | Why 'Jessica Jones' Is Not Your Average Marvel Picture
BOX OFFICE BREAKDOWN | We "gnome" what you'll want to see at the movies